Direct cash online – apply from $300 to $10,000 with Monzi. Our lender-finder might make it easy to find lenders online offering instant cash loans. There's no stress and no hassle. It's a breeze. Apply and you might receive an outcome in just 60 minutes. Let's go!
Direct cash online
So, you need to borrow money. Whether it's car repairs, travel or some household maintenance, unexpected expenses have a nasty habit of appearing at the worst possible moments. As a result, you might find that you need to apply for direct cash.
Arguably the most common form of direct cash is a personal loan. In short, a personal loan is a credit product where you are paid a lump sum cash amount upfront. You are then able to spend this at your discretion. From there, your lender will divide your costs into a series of principal and interest repayments that you must make until the balance of your loan is paid off.
While Monzi may not offer direct cash exactly, apply today from $300 to $10,000. We might be able to match you with a lender who can offer the fast cash you need now.
Monzi and direct cash
When you're looking for lenders online, Monzi could be your one-stop shop. Rather than spending your time scanning through an endless list of prospective credit providers, just submit one application through the Monzi website.
Apply for direct cash loans from $300 to $10,000. From there, our automated system will attempt to match you with a lender ASAP. As a result, you can avoid the hassle of doing it yourself. If successful, your available lender will then reach out to begin the assessment process.
These days, finding a lender doesn't have to be a headache. Let Monzi take the lead. Our fast and easy online service is the hassle-free option you're after.
Apply now.
1 hour cash advance direct lenders
Cash in 1 hour, can Monzi make it a reality? In short, it's unlikely.
While we all dream of instant outcomes and no waiting times, things are a little trickier than that. If you apply for direct cash with Monzi, we endeavour to match you with a lender ASAP. From there, though, we cannot speak to how long your outcome may take. After all, it's up to your lender to conduct their own assessment of your loan application.
In any case, make sure you apply during business hours if you are looking for a fast loan outcome. During these times, lenders may be able to assess your application the quickest. If everything goes to plan, you might receive direct cash in almost no time.
Can I get direct cash loans today?
It might be possible!
Same day loans are probably high on your agenda when you apply for direct cash today. Through Monzi, we might help make this happen. However, there are some things that you must do too.
Firstly, apply during business hours and secondly, provide every single detail that is requested when you complete your application. If you do those two things, you'll give yourself the best possible chance of receiving fast loan approval. In some cases, you might even get a same day loan in your account today.
That said, processing times do vary. While a same day outcome may be possible, often you may need to wait until the following business day to receive your cash. As a result, you should account for some waiting time.
Direct cash bad credit
Bad credit has a nasty habit of following you. Even though mistakes may be well in the past, you might find that a few missed repayments or loan defaults are inhibiting your ability to access the credit you need. Luckily, at Monzi, we know some lenders who might be able to offer the bad credit cash loans you need.
In days gone by, lenders often put significant stock into your credit history. In other words, bad credit could often lead to an unsuccessful application. While the lenders in Monzi's network may still check your credit, they will look at the bigger picture too. That means your income and budget may be just as important.
While approval is never guaranteed, if lenders see that you are managing your money well, then it's possible to be offered loans for bad credit from $300 to $10,000. Obviously, though, this is at your lender's discretion.
Direct cash no credit checks
Direct cash without a credit check might seem like your most realistic option if your bad credit is becoming a drag. Unfortunately, at Monzi, we cannot guarantee if you will be offered a no credit check loan.
While Monzi as a lender-finder won't conduct a credit check on your application, the lenders that we work with retain the right to conduct credit checks as part of your loan assessment. Given this, they are often unavoidable and may be a key tool for lenders as they determine your loan outcome.
Luckily, credit checks aren't always the only thing that's considered. As we've touched on, there are now bad credit loans offered by some lenders. Therefore, if you are keen to avoid a credit check, it's crucial to understand that there may be alternatives out there.
I need instant direct cash now
When cash emergencies strike, you might want instant cash deposited directly into your account after you apply for a loan. While that does sound like a great idea, unfortunately, it's not quite feasible.
If you apply for direct cash with Monzi during business hours, we might be able to match you with a lender in as little as 60 minutes. From there, your lender will reach out. At this point, processing times may vary. Lenders will conduct an assessment of your application and each lender may follow a different process.
Given this, instant loans and other similar products refer to situations where your outcome is generated so swiftly that it feels as if almost no time has passed at all. In reality, you will always need to account for some processing time between application and outcome.
Are there other ways to access direct cash?
Yes.
Sure, you could access direct cash via a loan. However, if you think that borrowing isn't for you or you are worried about the costs, there may be some alternatives worth considering. See below for some quick examples that Monzi has provided:
Government Assistance
If you receive Centrelink benefit payments, are a low-income earner or are on the pension, taking out a loan might not always be your most suitable option. Instead, it may be more appropriate to seek out additional government support. One prominent example could be an advance on your payments from Centrelink. Do your research to determine if this could work for you.
In addition to this, consider whether you are eligible to apply for community schemes. For instance, the No Interest Loan Scheme may provide safe and affordable access to credit for low-income earners.
Odd jobs
Rather than borrowing money, you might be able to earn a little bit of extra cash. As an example, Airtasker allows you to connect with people in your local area offering cash in return for you to complete odd jobs. These jobs range from menial tasks (e.g. ironing) to more skilled labour. In short, it can be a great way to pocket some extra cash if you've got some free time to help out.
Sell your old stuff
There's no point hanging onto things that you no longer need. If you are looking to earn some fast money, selling items on Facebook Marketplace could be the way to go. Post an ad and before you know it, interested buyers from your local area might be in contact. If everything goes to plan, you could earn some quick cash with very little effort.
Other ways to borrow
A new lending trend is the evolution of pay on demand apps. These apps may allow you to access a pay advance. That means that you can receive a portion of your next wage payment early in return for a small fee. You then repay this amount on your next payday. While this may be a handy option, the amount you can borrow may be limited. As a result, personal loans are generally larger and may help you cover a greater range of personal expenses.
Am I eligible to apply for direct cash?
Each lender will have their own eligibility criteria. As a result, it's crucial to confirm that you are eligible before you launch into an application.
At Monzi, we ask that you check the following four boxes:
At least 18 years of age.
Australian citizen or permanent resident.
Have an email address and mobile phone number.
Have an online bank account, where your income is deposited, with at least three months of history.
Note that simply meeting these criteria does not guarantee that you will be matched with a lender.
How do I apply with Monzi?
Ready to discover just how easy it is to begin your journey to finding a lender with Monzi? That's great.
When you're ready to begin, just follow these quick steps:
Select an appropriate loan amount and repayment term using Monzi's loan slider.
Complete your online application by providing the necessary personal and financial details. Hit 'Submit.'
Let Monzi take over. At this point, we'll do our best to match you with an available lender from our network.
We'll contact you via text or email with an outcome. If successful, your new lender should reach out soon after to conduct a loan assessment.
You could get on with your day before you know it. It takes just a few minutes to apply and you may receive an outcome within 60 minutes. While approval is never guaranteed, we'll always do our best to find an available credit provider for you.
Apply now.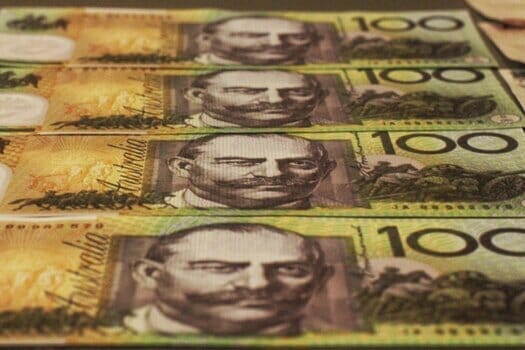 Will Monzi offer me cash loans directly?
Not quite.
As we've touched on, Monzi won't offer direct money loans. That's because we're not a lender. We're actually a lender-finder. So rather than providing you with direct cash ourselves, we'll do our best to put you in touch with an Aussie lender who can.
With this, you may be wondering why you would need to use a lender-finder. Well, allow us to outline some benefits. Firstly, it's free to use. You can apply for no cost through Monzi and we'll do the heavy lifting for you. Second, it's easy and might only take you a few minutes. Finally, it's 100% online, meaning you can apply from the couch or when you're on the go.
Ultimately, Monzi aims to take away some of the stress and hassle of finding a lender online. Apply today and we might match you with a credit provider in just 60 minutes.
I need direct cash on Centrelink
Loans for people on Centrelink might be on the top of your list if you need money and receive benefit payments. The good news is that some lenders may consider Centrelink recipients. However, for this to be possible, you must show that you could afford the loan repayments without compromising your current budget.
Beyond this, lenders may vary in how they treat benefit payments. While some lenders may accept these payments as income, others may not. Moreover, certain payment-types may not be eligible (e.g. Youth Allowance). Given this, Monzi can never guarantee if your application will be approved. It will simply come down to the lender you are dealing with and their policies.
I'm unemployed: can Monzi still help?
Yes, potentially.
If you are unemployed, it may be difficult to receive instant loan approval. Generally speaking, lenders will not offer you a loan if you lack the capacity to repay it. After all, they want to ensure that any money you borrow is repaid. As a result, if you do not earn consistent income via a wage, then loans for the unemployed may not be offered to you.
In any case, if you do not have a job, then taking on debt likely won't be a savvy financial move. While it could help you address a financial emergency, the commitment and associated loan repayments could put undue strain on your budget. Therefore, consider whether you can access an alternative option (e.g. Centrelink Advance).
How do I find a payday lender offering a direct cash advance online?
Payday loans online can be found quite easily. In short, there are an abundance of lenders who may offer payday loans up to $2,000. However, at Monzi, we aim to match you with lenders offering personal loans rather than payday loans.
While they may seem very similar, a payday cash advance may have some differences from a personal loan. Firstly, payday loans are generally smaller, given that personal loans may be offered for amounts up to $10,000. In addition to this, payday loans may be repaid over a few months whereas personal loans come with repayment terms ranging from 12 to 24 months.
So, if you need a payday direct cash advance online, you may need to do your research. However, why not apply for a personal loan from $300 to $10,000 with Monzi. Begin your application today!
Can I get direct cash on the weekend?
You can apply for direct cash on the weekend with Monzi. Our website and service is available 24/7. So, when you need cash today, simply log on and begin your application. With this, however, we cannot guarantee if you will receive your direct cash on the weekend.
Lenders work certain hours. Generally, they'll operate Monday to Friday during business hours. In addition to this, some may operate on Saturdays too. Given this, if you apply late at night or on the weekend, it may not be possible for your application to be processed. Instead, you'll need to wait until the following business day. In any case, if you are approved for a loan on the weekend, then a weekend payout may encounter delays depending on your bank.
So, while you can apply for a weekend loan now, understand that we cannot guarantee when you might see your cash.
Are there any costs associated with borrowing direct cash?
Yes, there are.
Borrowing money is not free. If you take out a loan, then you must repay any money you borrow with fees and interest. That means that the total you repay will always exceed the initial amount that you borrowed.
As a guide, all the associated costs and charges will be outlined in your loan contract. So, you must read it carefully. That way, you can avoid any nasty surprises down the line.
To get a better understanding of how much a loan might cost you, think about finding a personal loan repayment calculator. These handy resources allow you to get an idea of your total loan costs. As an alternative, check out Monzi's loan slider. Select your preferred loan amount and term and it will generate estimates of your regular repayment amounts. Just remember that all figures are simply estimates.
Secured vs unsecured direct cash loans
If you need a loan, you must understand the difference between a secured loan and an unsecured loan. So, if you're unsure, allow us to explain.
To begin with, unsecured loans are small loans from $300 to $2,000. Unsecured refers to the fact that you are not obligated to provide security on the loan (e.g. a vehicle). Instead, you simply need to make your repayments until the balance of your loan has been paid off.
By comparison, secured loans range from $2,100 to $10,000. As they are larger, security is required to protect the lender. That means that you must own an eligible asset (e.g. car, boat or caravan). If you default on your loan, lenders may take steps towards repossession.
So, depending on how much you borrow, you'll have to select one of the two options listed above. Consider the loan amount you need and whether or not you can provide an asset as security.
How much can I borrow with Monzi?
At Monzi, we aim to help Aussies with a wide-range of cash needs. As a result, we work with lenders who offer not only small loans from $300 but large loans up to $10,000 too. That way, we might help you no matter what expense you are dealing with.
Having said this, remember to only borrow what you need. Moreover, think about what you can afford to repay. Loans can solve a problem today, but they may be costly over the long term. Therefore, it's best to apply for only the exact amount you need.
In any case, as a guide, common reasons for applying with Monzi include:
Home repairs
New white goods
Replacement technology (e.g. phones and laptops)
What are the advantages of borrowing direct cash?
Online loans have some benefits that can make them an appealing option if you find yourself dealing with a cash emergency. As a guide, these benefits may include:
Cash now: Monzi knows lenders who will work fast. As a result, you can cut out the waiting time that's often associated with borrowing from a bank. Apply now and you may receive an outcome in 60 minutes.
Manage your cash flow: if you are dealing with major car repairs or other significant expenses, a cash loan allows you to borrow cash upfront and divide the costs over a term that is manageable. That way, you might not have to compromise your current budget.
Quick and easy: if you apply during business hours, it may be possible to receive same day loan approval. As a result, you could address that cash shortfall today.
Sounds good, right? Read on as we consider some of the potential downsides too.
What are the disadvantages?
Some potential disadvantages to accessing direct cash in the form of a personal loan include:
Costs: all loans come with fees and/or interest. As a result, you must repay more than you borrow. Check out the comparison rate before agreeing to your loan contract. It should provide a clear idea of your annual loan costs.
Commitment: lenders offering quick loans may offer repayment terms from 12 to 24 months. As a result, you might be locked into making repayments for a while.
Security: loans over $2,000 are secured loans. With this, if you default on your loan, you may face repossession.
Ultimately, it's up to you to consider the pros and cons. If you decide that a personal loan is right for you, then you're welcome to apply with Monzi. Use our loan slider at the top of the page to apply from $300 to $10,000 now.
Why was my application denied?
Not every applicant will be offered a loan. While you may not want to hear this, it's important to understand the reasoning.
Sure, direct cash in your account could help you solve a money dilemma today, however, cash loans come with repayment terms of between 12 to 24 months. With this, lenders won't offer you a loan that they feel is unsuitable for your needs and means. In other words, if your loan repayments would put significant strain on your budget, then your application may be denied.
If your application was unsuccessful today, keep in mind that you may apply again with Monzi in the future. However, before doing so, you must do your best to improve your financial situation. After all, if nothing changes, it's unlikely your outcome will change.
Must I accept the direct cash loan offered to me?
No.
You must understand this. At Monzi, we aim to match you with a lender. If successful, your new lender will reach out and, following an assessment, may offer you a fast cash loan. However, just because a loan is offered to you does not mean that you are obliged to accept it.
If you are not satisfied with any of the costs or terms of the loan, then you are free to decline the offer. Simply inform your lender that you do not wish to continue with your direct cash application. From there, your application will be cancelled.
While it may be easy to accept a loan, you must consider the long-term costs and consequences. In other words, think long and hard about how it may impact your budget.
Contact Monzi
If direct cash has your mind spinning, Monzi's here to assist you. We're a friendly bunch and will always do our best to help in any way that we can. So, if you have questions about Monzi or our lender-finder service, reach out.
Contact us today at hello@monzi.com.au. We love hearing from you and our customer service team will do what they can to reply to you ASAP. Just keep in mind that questions submitted during business hours will yield the fastest responses.
Beyond this, if you require further assistance, check out Moneysmart's guide to personal loans. Moreover, if you are struggling with debt, call the National Debt Helpline on 1800 007 007.
Direct cash online: apply today
Need cash now? Apply with Monzi today. Our hassle-free lender-finder service might make life a little easier when you're dealing with the stress of a financial emergency. It's fast, simple and 100% online. Apply for direct cash now from $300 to $10,000.
Scroll up to Monzi's loan slider or hit 'Apply Now.' Your journey with Monzi could be underway in no time. We'd love to hear from you.
For all the latest news, updates and info from Monzi, follow us on Facebook, Instagram, Twitter and Pinterest.