Emergency cash loans from $2,100 to $15,000 available online. Found yourself in a financial emergency? Apply for quick cash loans online.
Please note, certain ideas and products presented in this article may not be offered by Monzi nor the lenders we work with. This article presents only general information. Consider seeking professional financial, taxation, legal or other advice to check how the information and ideas presented on this website relate to your unique circumstances.
What are emergency cash loans?
So, you're in a bind. You've got an expense that you must pay now but you don't quite have the cash to cover it. Maybe your car's broken down or a pipe has burst in your home. What are you going to do?
Well, one possible option could be to apply for an emergency cash loan. In short, you can borrow amounts from $2,100 to $15,000 with repayment term ranging from 12 to 24 months. That means you may get the cash you require today while spreading the costs over the coming months or years. Learn more about weekend loans Australia here.
Best of all, when you apply for emergency loans, lenders work fast. If you apply online during business hours, you might have an outcome before you now. After all, lenders know that you can't afford to wait.
So, think emergency cash loans are the right choice for you? Apply with Monzi. Through our lender-finder service we may be able to pair you with a great lender offering the cash loans you need. Apply today.
Emergency cash loans no credit check
Credit checks are one way that lenders can assess your suitability for a loan. In short, by looking at your credit report they can get an idea of your creditworthiness. In other words, your reliability as a borrower.
Usually, credit checks are a key element of a lender's assessment. However, they may not always be necessary. In fact, some lenders may be prepared to bypass them entirely and offer no credit check loans.
To do this, they'll focus their assessment on your financial situation (e.g. income and expenses) to get an idea of the repayment term affordable for you. From there, they can decide whether to approve or deny your application.
However, it's worth understanding that not all lenders are willing to offer emergency loans no credit check. As a result, their availability may depend on the lender you have applied with and their policies.
Emergency cash loans 24/7 Australia
Emergency expenses don't wait until the perfect time to appear. Whether it's a weekend or late at night, you might find that you need cash now.
Luckily, Monzi gets this. That's why our website is live 24/7. As a result, you can apply for cash loans 24/7 whenever you need.
Having said this, remember that applications received outside of regular business hours often encounter delays as lenders may not be open and banks may not process transfers. As a result, you may be unable to access your emergency funding until the following business day.
Emergency loans in one hour
Apply with a lender and you may have your cash within an hour. Sounds good, right? Unfortunately, at Monzi we are unable to guarantee if this is possible.
Ultimately, if you apply with Monzi during business hours, we may be able to find an available lender for you in just 60 minutes. From there, the lender that you are paired with will need to conduct their assessment of your application. While they will aim to provide you with an outcome ASAP, getting a cash loan in one hour no credit checks might not quite be a reality.
What expenses can I cover with cash loans Australia?
Emergency expenses can come in many forms. Moreover, they can vary greatly in size too.
Luckily, through Monzi and our lender network, you can access personal loans to cover almost any legitimate personal expense. With available amounts ranging from $2,100 to $15,000, there may be a loan that works for you too.
While by no means an extensive list, we've provided a guide below detailing a few of the more common reasons for applying with Monzi. Check it out:
Emergency funding for car repairs
Household maintenance and repairs
Medical or vet bills
Replacement appliances or technology (e.g. new phone)
Rental bond
Debt consolidation
Holiday or travel loans.
Emergency cash loans bad credit
While in the past, blemishes on your credit report may have stopped you accessing the loans you need, times have changed. These days, plenty of lenders who may offerbad credit loans.
In assessing your application, rather than zeroing on your credit report, lenders may take a more open view. They'll assess your complete financial situation including your current income and expenses. That way, they can assess not only your past (your credit history) but your present too.
As a result, if you've worked yourself into a comfortable financial situation then your application may be approved in spite of the mistakes you've made in the past.
However, always remember that approval is not certain. Your lender retains the right to extend credit where they see fit.
Am I eligible to apply with Monzi?
In order to be eligible, there are four criteria that you must meet. Don't worry though, they're really simple. Check them out:
Australian citizen or permanent resident.
At least 18 years old.
Have a current email address and mobile phone number.
Hold an online bank account with at least three months of transaction history.
How can I get an instant loan?
When you need emergency cash to cover an emergency expense that just can't wait, an instant loan sounds like a perfect option. However, it's worth understanding exactly what an instant loan is.
In short, you won't get your cash the instant you apply. Instead, it refers to loans that are processed so swiftly that you feel like you receive an outcome in the blink of an eye. However, there will always be some processing time required.
This is due to the fact that in Australia, lenders must assess all applications. As a result, there are no instant or guaranteed approvals. See below for further details regarding assessments and what's involved.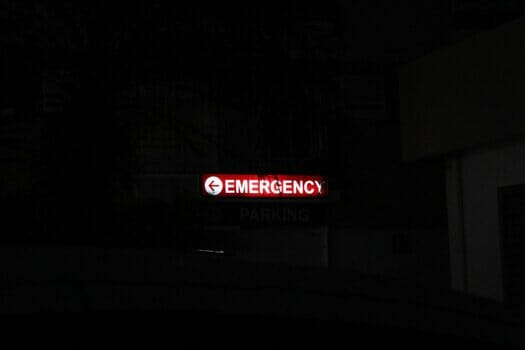 Why should I apply for emergency cash loans through Monzi?
When you need cash in a hurry, Monzi can make it simple and convenient to find great lenders online. However, that's not all. There are a host of additional benefits that you will experience when you apply with Monzi. Check them out: