Green loans may be a great way to finance environmentally friendly purchases, like solar panels or a hot water system. Apply with Monzi and we may be able to match you with a lender offering personal loans up to $10,000.
Please note, certain ideas and products presented in this article may not be offered by Monzi nor the lenders we work with. This article presents only general information. Consider seeking professional financial, taxation, legal or other advice to check how the information and ideas presented on this website relate to your unique circumstances.
What is a green loan?
A green loan is a personal loan that can help fund the purchase of environmentally friendly products, like solar panels or green hot water systems. These loans may either be secured loans or unsecured loans and are valued up to $10,000.
As we move toward a greener society, more and more consumers are making environmentally conscious choices. In other words, Aussies are valuing sustainability more than ever.
If your heart is in the right place, but your bank balance isn't, Monzi may be able to point you in the right direction.
Why apply for green loans?
Green loans may help you access the cash you need to make sustainable consumer choices. More specifically, these loans may be a great way to cover expensive installations, like solar panels or hot water systems.
After all, sustainable products may carry a heftier initial price tag than their competition. Therefore, it may be difficult for certain consumers to afford these eco-friendly items, despite eco-products being cheaper in the long run. This is where green loans Australia come in.
Green loans for solar
Apply for either an unsecured or secured loan for solar through Monzi. Once the cash is in your account, you're free to spend it on making this world a greener place.
Utilising the boundless energy of the sun is a great starting point when you want to make a difference. Not only do you do your part for the planet, but you may save yourself a heap on your electricity bills.
Moreover, Australia is the perfect place to embrace solar. After all, we have some of the sunniest cities in the world. According to the Bureau of Meteorology, each state capital the following amount of sunlight hours each day:
Perth – 8.8 hours
Darwin – 8.5 hours
Brisbane – 8.2 hours
Adelaide – 7.7 hours
Canberra – 7.7 hours
Sydney – 7.2 hours
Melbourne – 6.5 hours
Hobart – 6.4 hours
With so many consistent hours of sunshine, especially in the northern states, you'd be crazy not to explore solar. Even if your environmental ambitions are nonexistent, you still stand to save a lot of money.
Green loans for solar panels
Solar panels are a great way to drastically reduce your carbon footprint. Moreover, you may be able to cut or eliminate your electricity bills.
When you think about it, installing solar panels in Australia is a no-brainer. With most of our major cities enjoying high sunshine hours, it makes complete sense to use the near-infinite source of energy that is the sun.
Plus, Australia is one of the highest consumers of solar panels globally. According to the Department of Industry, Science, Energy and Resources, more than 21% of Aussie homes have rooftop panels installed.
A greener choice in the midst of rising electricity prices? Makes a lot of sense to us. You may be able to get a green loan for solar panels today.
What are the benefits of solar panels?
The benefits of solar panels are both environmental and financial. We have included a few of the major benefits in the below list.
Cut, or eliminate, your electricity bill.
Add value to your property.
Negate the effects of rising energy costs.
Do your part for the environment.
Potentially get credit if you put power back into the grid.
As you can see, you may save a lot of money on your electricity costs. Moreover, you may never have to pay an electricity bill again! And the best part? You can feel good knowing you're doing your part for the environment.
Green loans for solar hot water system
You could also use your environmental loan to install a new hot water system. Your household water consumption should not be overlooked when it comes to energy usage.
After all, heating water uses the second most amount of household energy, sometimes up to 27%. More shockingly, according to the Department of Industry, Science, Energy and Resouces, water heating is the largest contributor to greenhouse gas emissions from the average Australian home (up to 25%).
Government green rebates
Australia, as a nation, is steadily trying to reduce its carbon footprint. It should, therefore, come as no surprise that there are a number of rebate schemes sponsored by the Federal or various state governments.
Visit the rebates section of energy.gov.au to see what options may be available to you.
What is a green personal loan?
A green personal loan is, as the name suggests, a personal loan used to cover the purchase of eco-friendly items and services. Moreover, personal loans may be available through Monzi's network of lenders!
In short, personal loans can be used to cover essentially any personal expense. So whether it be solar panels, a new hot water system or better insulation, a personal loan can cover it!
Monzi's network of lenders may be able to offer the following personal loans:
| Loan | Amount (AUD) |
| --- | --- |
| Medium personal loans | $2,100 to $4,600 |
| Large personal loans | $5,000 to $10,000 |
Repayment terms may vary between lenders offering short term loans. Generally, however, small personal loans under $2,000 have repayment terms up to 12 months, whereas loans over $2,000 may have terms up to 24 months.
Am I eligible to apply for green loans?
Monzi aims to keep its eligibility criteria as open as possible. In fact, there are only four simple things you need to meet:
18 years of age or older
Australian Citizen or Permanent Resident
90 days of recent online banking history
Owner of a personal email address and contact number.
You're free to apply with Monzi if you can say yes to everything above.
Finally, note that approval is always subject to assessment. In other words, you are not guaranteed approval, even if you meet everything listed above.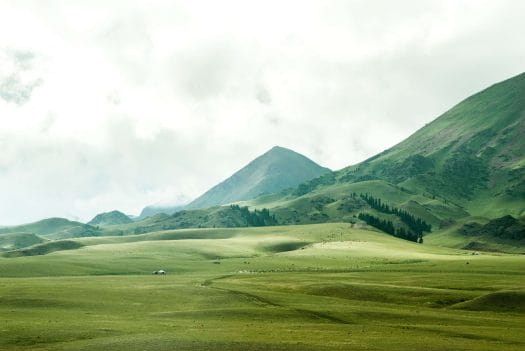 How do I apply with Monzi?
Our lender-finder service involves a three step process. Not only can you apply for loans in a matter of minutes, but you may receive an outcome in no time!
Ready to get started? Here's how it all goes down:
Head to our website and use the loan slider to select your ideal loan amount and repayment term.
Complete the submission form by providing the correct information.
Wait for an outcome.
If a lender takes up your application, they will first assess it before providing an outcome. Lenders send through a loan contract for you to look over if you're approved.
Please note, lenders may not always be able to offer the amount you apply for on Monzi's site. Therefore, always read your contract carefully before approving anything, paying particular attention to:
Amount offered
Loan terms
Rates and fees
Any additional charges.
Never approve a contact you are unhappy with. Get in contact with your lender for more information.
When do I see my cash?
Access to funds is ultimately dependant on inter-bank transfer times. However, the funds may appear in your account the same day you approve your contract, or at the latest, the following business day.
Keep in mind, lenders only process funds after you approve your contract. Approving your contract outside of your lender's normal business hours will, as a result, result in a delay. You may be able to expect your cash the following business day.
What credit score do I need for a personal loan?
There is, technically, no minimum credit score needed for a personal loan. Lenders assess each application on a case-by-case basis. Moreover, your credit rating is only one part of your loan assessment.
We will give you an example to make it clearer; consider Consumer A and Consumer B.
Consumer A has a much poorer credit score than Consumer B. However, Consumer A is approved, because they have great recent history paying back other lenders, and their income and expenses are consistent.
Consumer B, on the other hand, is declined by the lender, despite having a much higher credit score than A. Specifically, B is declined due to:
Poor history repaying other lenders
Insufficient income
Poor saving habits.
As you can see, your credit score is only one piece of the puzzle. Each application is assessed on a case-by-case basis.
How can I get a personal loan with poor credit?
You may be able to get a personal loan with poor credit by using Monzi's lender-finder service. While there are no guarantees, lenders in our network are willing to consider bad credit applicants.
Monzi asks you to provide your online banking logins when you apply. This is so our system can access read-only copies of your bank statements. In turn, we are able to pass this information on to potential lenders.
Lenders use your bank statements to get an idea of your:
Income
Expenses
Savings and spending habits
Repayment history.
How should I compare green loans?
Consumers should always do their own research before applying for a loan product. In particular, consider the following when comparing personal loans:
Amount. Is the lender able to offer the amount you're looking for?
Terms. Are you given enough time to comfortably repay your loan in full? Keep in mind, longer terms may mean more reasonable repayments, whereas shorter terms may save you on interest and fees.
Features. Are you able to make early repayments for free? Does your lender offer a top-up feature?
Rates and fees. What rates and other fees does your loan carry? Obviously, these will have a huge influence on the total cost of your loan. Consider the comparison rate when comparing loan products.
Finally, always confirm the credit provider you are dealing with is fully-licensed by ASIC.
Should I finance solar panels?
Whether or not you should finance solar panels depends on your situation. It may be worthwhile for some consumers and less-so for others.
For example, using your green loan to install new solar panels may end up saving you more money than if you wait several years to save up enough.
Finally, if you are considering saving for your panels, factor in the money you could save on your electricity bill if you installed panels now!
More tips to make your home extra-green
So you're already searching online for green loans – that's a great start! But, your work isn't over. There is still plenty of things you can do around your home to make it more eco-friendly.
Watch you water
Even if you install a solar hot water system, you should still be wary of your water usage, especially in a drought-prone nation like Australia. Limiting your showers to a few minutes or installing water-saving appliances can all help.
Other little tricks to help you save water around the house:
Don't leave the tap running while you're brushing your teeth; a running tap can use 10L of water a minute.
Always choose the half flush when you go to the bathroom.
Be careful how you water your plants. A watering can is better than a hosepipe, and greywater is better than using a watering can. Avoid watering your plants in the middle of the day.
Install a water tank.
Buy natural cleaning products
Whatever we pour down the drain is bound to end up back in the water supply one way or another. Guess what happens to those toxic cleaning chemicals you use? Correct – they all wash down into the water system.
Luckily, there is a now a heap of products on the market which are gentler on the environment.
Insulate your home
Investing in insulation is a great way to ensure your home uses as little energy as possible. In short, a well-insulated home will keep its heat in winter, and remain cool for longer during summer.
Compost at home
Put your household food scraps, paper, cardboard and garden waste into a compost bin or worm farm instead of throwing them away. Generally, you can choose between buying a conventional compost bin or a worm farm.
Normal compost bins will either be enclosed or open. In short, your food scraps and other garden waste break down over time and turn into nutritious compost.
Worm farms require more work, as the worms need to be kept at cooler temperatures. However, the benefits for your garden far outstrip any work on your part.
Pick the right light
Combine your new solar panels with energy-efficient lightbulbs to maximise your eco-impact. The three most popular types of green lightbulbs include:
Light-emitting diode (LED)
LED lights are more expensive than traditional lightbulbs but are up to 85% more efficient than their traditional counterparts. In short, LED lights produce more light, lose fewer watts and may even have a 20-year lifespan.
In addition, LED lights emit ten times less carbon dioxide than halogen bulbs, and do not contain any harmful materials like mercury.
Eco halogen lights
These low voltage downlights are some of the most common in Australia. Up to 25% more efficient and lasting three times longer than traditional bulbs, halogen bulbs may be an option worth considering.
Compact fluorescent lights (CFLs)
CFLs are simply small fluorescent tubes curled into shape to fit a standard light. Featuring the same brightness and colour of standard globes, CFLs use about a quarter of the electricity of normal bulbs and last up to 30 times longer.
Ready to apply?
Monzi may be your new best friend when it comes to online finance. After all, we're like a one-stop-shop for personal loans. If you need a loan to consolidate your existing debts, we can try to help. Even if you just need money in your account fast, we can try to assist. It's all possible with Monzi.
Scroll up and begin!
Want more Monzi? Great! Stay in touch on Facebook, Instagram, Twitter and Pinterest.