Home and contents insurance allows you peace of mind in a fast-paced world. Your home is your castle, and everything you fill it with is worth protecting. Perhaps you are privy to chaotic family life. Maybe you collect priceless possessions. Regardless, you probably want to sleep soundly knowing that your possessions are insured.
Your belongings are a reflection of your hard work and other sentiments. And generally, most people have a lot of stuff. Therefore, regardless of your reasoning, it makes sense to seek insurance as a safety net in case you need to make replacements.
Please note, specific ideas and products presented in this article may not be on offer by Monzi nor the lenders we work with. This article presents only general information. Consider seeking professional financial, taxation, legal or other advice to check how the information and ideas presented on this website relate to your unique circumstances.
What is home insurance?
Insurance for your house is this safety net. Should something unfortunate happen to your home or belongings, home insurance is there to lift the burden. Home insurance fits into three categories. Building insurance to cover your home as a structure, contents insurance to cover your possessions, and combined home and contents insurance. Combined home and contents insurance wraps most of your home-related insurance up into a bundle.
The type of home insurance you choose will depend on whether you are an owner-occupier, landlord, or a renter. Regardless, various home insurance suppliers offer different features worth considering when making your decision.
What is contents insurance?
Contents insurance alone is usually the cheapest option available to you. As the name suggests, the insurance covers the contents of your home. You don't need to insure everything in your house; you can easily replace your couch cushions. However, you may want more expensive possessions such as your TV, jewellery, office equipment and white goods insured.
Once you work out what you want covered, figure out replacement costs and develop your list of possessions and their values.
What is building insurance?
Building insurance will safeguard the structures on your property. Your house may be the sole structure on your property. Perhaps you have a pool house or a shed that doubles as a man-cave. Regardless of what structures your property hosts, building insurance can cover them.
This insurance is typically not applicable to renters, as it will not cover anything within the walls of your home. Building insurance is usually only viable for landlords unless you're an owner-occupier who doesn't believe your possessions are worth covering.
Why is taking out home and contents insurance a good idea?
So, why would you need the combination? Well, if you own the house and everything inside it, you're most likely going to want the entirety protected. However, there is usually also a cost-benefit for combining them.
Typically, taking a combination home and contents insurance, is a cheaper option than taking two separate policies. This might not always be the case. So, it may be a good idea to weigh up all of your options. Taking combination insurance will most likely make your policies easier to manage, as you will only have a single premium.
Do you need both?
Whether you need home and contents insurance is entirely dependent on your situation. Often, owner-occupiers will want both as everything belongs to them, and they require protection for it all. Take what you need and what you can afford. Anything more than this may be a waste.
Home and contents insurance premiums
If you are new to the concept of insurance you must understand what a premium is. Your premium reflects what your provider believes to be an adequate amount should you need to make a claim. Your premium also increases as the provider takes a proportion for the service.
In the instance of home and contents insurance, a number of things can affect your premium. However, it mostly revolves around the kind of claims you may potentially need to make. Moreover, some of your personal information may be important to as insurers use this to determine the level of risk you present.
How are your house and contents valued?
Your contents are valued through your careful calculations. To complete this efficiently, consider writing up a list of possessions you want to be under the insurance. This will help you to see what you have and allow you to do this stocktake with a method.
Carefully consider what you leave off your list. Keep in mind that if you were to lose everything in a fire, whatever isn't on the list you will have to cover yourself. While your dining room chairs might not be precious, you will still have to pay your own money to replace them if they aren't covered. Take photos of the contents of each room.
Keep this list updated, and if you make new, worthy purchases add them to your list. Another potentially smart idea is to keep the receipts of costly assets such as your tv. This is so you will have an exact cost for an object, should it need replacing.
The value of your house is typically a result of the home valuation the bank gives you. This value can change over time. This is not something you usually do yourself, however, you can get use an online calculator to get an estimate.
What factors influence your insurance costs?
Once you estimate the value of your home and contents, you may receive a premium that does not align with your estimates. This is as other factors contribute to your premium. The first of these factors is that your land value is not apart of your home value. This means that if your property and home are worth 800k, the land value is subtracted and you will only need to insure the 300k your house is worth.
What is home and contents insurance excess?
Another common addition to home and contents insurance is this excess. An insurance excess accompanies most types of insurance and is an additional sum on top of your insurance claim. Typically, your insurance company will have a standard excess that applies to all policies. However, they may allow you the option to increase the excess you pay.
Increasing the excess means that you may be able to reduce your insurance premium. Paying a higher excess means that your insurance company may need to pay out less if you make a claim.
Your excess may be separate for you home and contents insurance, even if the policy is a combination. If this is the case with your provider, you may have the option to increase or decrease either amount. As a result, if you believe you are less likely to use one insurance than the other, you can raise the excess on it and reduce the excess on the one you may use.
Additional influences on the cost of your insurance
There are a plethora of other potential influences that could change the price of your insurance. Let's discuss some of the prominent ones:
Your home's security: If your home is somewhere prone to natural hazards, such as flood or fire, this will impact your premium. The same also goes if your suburban has high crime rates. If this is the case, installing appropriate security measures may decrease the premium.
Details about its residents: The age of your property and the quality of its structures may influence how much it will cost to cover any damage. Beyond this, the age of yourself as an applicant can be an influence. Older couples are far less risky than a twenty-year-old couple. Same goes if it is owner-occupied or a rental.
Government charges: Any taxes or stamp duties get considered when determining your premium. Along with changes to the insurance market that are beyond your control. These charges are often dependant on the state you live in.
Possible reasons for a home and contents insurance claim
So, what can you claim? Well, it's dependent on what features accompany the policy you choose. Some big things that home and contents insurance can cover include natural disasters, theft, lost possessions, asbestos and accidental damage.
Whilst you can't claim all circumstances, cover is available for the majority of incidents. Before choosing your insurance provider, make sure the events they cover are viable to you. You most likely won't need flood cover if you far from the water, for example.
What doesn't home and content insurance cover?
There are some things your insurance company may ask you to insure individually. These include any collections you may have, art and antiques, portable items and outdoor items. Along with this, any animals or items used for earning income also get filed under separate policies.
Home and contents insurance can be particular. If you have potted plants indoors, you may be able to cover them. However, the plants in your garden won't qualify. Your car will need a separate policy. Though you own it, it is not part of the contents of your house. For whatever reason, if you mistrust the banks and prefer to have all your money in your home in cash, it could be bad if there's a break-in.
Finally, if it's illegal, you can't insure it. But you'd like to think that's just common sense.
What should you compare when seeking home and contents insurance?
When searching for the right insurance policy for you, the cost is not always the feature you should prioritise. When you are looking for building cover, there are two options available. These are total replacement cover and sum-insured cover. If you choose sum-insured, you are applying for an estimate to rebuild your utterly destroyed home. Total replacement is the cost to rebuild to your home's original standard completely.
When looking to find the best home insurance, however, you should weigh up the excess and the exclusions. Along with legal liability cover, extended cover, and cover limits. You can simplify this process by carrying out your insurance policy comparisons online.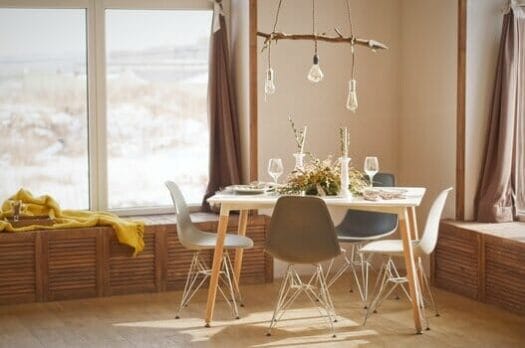 Online home and contents insurance comparisons
Free online comparison services makes shopping around for a desirable insurance policy, simpler. Whilst, these comparison pages generally don't offer information about every policy on the market, they are a good way to help you gain awareness about what features you desire.
To use comparison tools, simply pick your desired brand's page. You will be asked to enter some basic details about yourself first. Such as where you live, whether you have a mortgage loan and how old the property is. These sites will generate some policies that may work for you.
If this feels overwhelming but you have found a provider you would like to go with, you can always speak to them directly for more information. Otherwise you can always go to the government's MoneySmart guide to choosing home insurance for further information. Speaking to a financial advisor is another perfectly valid option if you need help choosing your policy.
How can you get a home and content insurance quote?
If you have gone through the comparison sites, or have spoken to someone and have picked a provider, you may want to obtain a quote. You can do this by going to your provider's website and filling out the required information to generate a quote.
Most providers will have this online option. When generating a quote, the website may first ask you for information to do with your street address and the details of your home's structure and inhabitants. Then, it will ask you what kind of home insurance you would like, and whether you want additional cover for events such as floods.
From here you may go more in-depth about exactly what you need covered. This allows the provider to form an adequate understanding of your needs. Keep in mind that quotes can change, they are just a close estimate of what you may potentially pay.
Optional cover for home and contents insurance
You can use optional cover for things that are not relevant to every person who applies. Optional extras you can add to a combined policy may include accidental damage, landlord covers, and motor burnout.
A sum-insured policy can usually only apply to a home policy. Whereas commercial storage cover and personal effects cover can usually only be taken out on a contents policy. Keep in mind, what a policy covers is dependent on the provider. It is not the same across the board.
The average costs of home and contents insurance
The average home and contents insurance in Australia depends on the state you live in. However, premiums usually hover around a hundred dollars per month but vary based on your home and contents. It is hard to say exactly what the average cost is due to the different threats that correspond with different locations. For example, home and contents insurance QLD is going to be higher in the north. This is as this location is prone to cyclones.
Regardless if you are spending over $1,000 a year on insurance, you are close to the average. Perhaps even slightly higher than average. It all comes down to what features you require and how much you have to insure.
What does the term 'new for old' mean?
New for old is a handy insurance feature that may be worth looking into. Essentially 'new for old' means that if you experience damage or theft, your provider may give you the equivalent of that item brand new. The age of the original item does not matter in this clause.
While this sounds fantastic, the key word is 'equivalent'. Meaning, if your PlayStation 2 is stolen, you won't receive a PlayStation 5 as compensation. You are more likely to get the PlayStation 4. This is as it is a product that is still on the shelves and similar to your original possession. However, it is not a top of the range product.
As long as your possessions aren't all ancient, new for old cover can benefit you. If your home completely floods, new for old will permit you to re-furnish with new products rather than having to buy second-hand. Meaning that ideally, your replacement possessions will all be in fit working order, which you may not receive with second-hand products.
Landlord insurance
The previous discussion about how you don't have to combine your home and contents insurance, is great for landlords and renters. In the case of landlords, home insurance is typically the only kind of insurance that they require.
Landlord insurance offers cover for natural disasters and damage caused by fire, along with a significant amount of liability cover. The optional cover available for landlords is for tenant theft and rent default. However, the requirements for this optional cover may vary with providers.
Renter's insurance
Renter's insurance, also referred to as tenant insurance, is contents insurance for people who are renting. As tenants do not own the house, they only need to account for their possessions.
Under tenant's content insurance, you can typically get legal liability cover, alternative accommodation cover and emergency contents storage. Additional cover available to renters may include debris removal, moving house cover. Along with food or medicine spoilage (as a result of appliance malfunction or natural disaster) and potentially vet costs.
These additional cover options may be as bonuses on top of the previously mentioned optional covers list.
Saving money isn't always the best choice
In some instances, people try to cut back on certain features or contents to make their policies cheaper. This may not be a smart decision. The first is not adequately comparing their available options. Choosing the policy with the cheapest initial premium sounds good on paper. Yet, in reality, you may be saving yourself more money by utilising more features.
Another mistake is assuming that cover will apply. Signing a contract does not guarantee all your possessions are immediately covered. Ensure that you read all of the terms carefully to avoid difficulties further down the track.
Finally, ensure that you don't under-insure your home so that you can save a couple of hundred dollars a year. The risk is likely not worth the reward. You may cut your premium slightly and then find out your insurance cannot fully cover you.
Viable ways to reduce the cost of home and contents insurance
If you are concerned that the cost of your insurance is too high there are some options for you. The most obvious being to combine your cover if you are an owner-occupier. If you are a landlord or tenant, taking multiple insurance policies (i.e. pet insurance and health insurance) with the same provider may entitle you to discounts.
Securing your home is another method you can use to lower your premium. A well-secured and safe property makes you a less risky client, meaning you won't have to pay as much.
Of course, you can't beat bargain hunting. Look for discounts and various deals that the provider is offering. And if you find a different policy that beats your current one immensely, switch providers. It's in your best interest.
When is it a good idea to renew your home and contents insurance?
You are actively renewing your insurance every time you make your payment, regardless of how frequently that might be. However, you may get an annual notice stating that your insurance is about to tick over into the following year. Therefore, if you don't like your current policy the question should be, how often should you review your policy?
If you are unhappy with a feature of your insurance, it may be smart to passively monitor your other options. However, consider reviewing your policy when your situation changes. This means if you've had a relationship change (i.e. defacto to married), or an address change, your policy may fluctuate.
If you are planning renovations, this could potentially influence your sum-insured policy. Upgrading your house may make it worth more, which could have a knock-on effect of raising your premium. The end of the financial year is a good time to review your policy; even if nothing has happened to change it. If you believe you are getting a good deal on your policy, it may be good to use this period to check in on your policy.
Can Monzi help?
Monzi, unfortunately, cannot offer insurance policies to protect your home and contents. However, as a lender-finder we may be able to help you access cash loans online today.
We may be able to find you a lender if you need help in a tricky situation. Simply keep in mind that a personal loan has different terms to an insurance policy. If you are struggling to make ends meet after a home and contents related issue, speak with a financial advisor for help.
Apply for an emergency loan
As stated, Monzi does not do insurance. We are a 100% online lender-finder service ready to match you to a lender who may be able to help with your personal loan. Whilst we don't provide emergency loans ourselves, we could put you in touch with a lender who may.
It's up to you what you to decide what you would like to use your personal loan for. One possibility is using a personal loan to cover your insurance excess. Or, alternatively, you could use a personal loan to cover the remainder of your payments if you are under-insured.
Just click the purple 'apply now' button at the bottom of the screen and select your preferred amount and repayment term. From there, fill in the required personal information and the rest is over to us!
If you've applied in business hours we can potentially match you to a lender in as little as 60 minutes. Once we've done so, we'll inform you of your match and your lender should be in contact with you.
Let us help take the stress out of finding a lender. Apply now from $300 to $10,000, paperwork free!
Check us out!
If you think that you're under control in the home and contents insurance department for the moment, feel free to keep us in your back pocket. Literally!
Because we're 100% online if you've got an internet connection then you can access us. We hope all goes well and stays well with your insurance policy. However, we also hope that you will check us out on our socials.
Follow us on Facebook, Instagram, Twitter and Pinterest. We'd love to be your friend.
In addition, if you'd like to learn more with Monzi, why not read our guide to income protection insurance now.
And finally, if you have any further questions, feel free to send our friendly team an email at hello@monzi.com.au.