In an ideal world, you shouldn't need to worry about taking out an income protection insurance policy. However, real-life doesn't always go to plan. In short, income protection insurance means that if you ever become partially or totally disabled, your insurance will pay your wages for a period of time.
There are varying types of income protection insurance available to you. Depending on your job or the place you live in, you may want to consider if it is wise for you to take out a policy.
Please note, specific ideas and products presented in this article may not be on offer by Monzi nor the lenders we work with. This article presents only general information. Consider seeking professional financial, taxation, legal or other advice to check how the information and ideas presented on this website relate to your unique circumstances.
What is income protection insurance?
If you become partly or totally disabled, your insurance will pay up to 85% of your pre-tax income for a specified period. This is labelled income protection insurance.
There are many reasons to submit a claim. You may be able to claim for impotence as a result of injury or illness. However, there will most likely be a waiting period before payments begin to ensure an income loss of at least 20%.
While income protection may not be for everyone unlike car insurance, it can be useful in instances where you may not be eligible for other safety nets, such as welfare payments.
What might your income protection insurance policy cover?
Often, there are three things your income protection insurance policy may cover. These are:
The benefit itself: The amount of your income you can have paid, up to your insurer's limit of around 85%.
The benefit period: You may be able to select how long you can receive this payment. Whether it's six months or multiple years worth of payouts.
Your waiting period: You may be able to choose how long you will need to wait between stopping work and receiving the payment. This may be 30 or 90 days.
Depending on your insurer, you might choose which aspects you would like, to create an insurance policy that suits your budget. However, keep in mind that the options you select will influence your premiums.
Is income protection insurance worth it?
In short, whether or not it is worth it may depend on how the future unfolds. Your potential to generate income is possibly your most noteworthy asset. However, many people make it through life without disabling injury or accidents occurring. As a result, they may feel that this insurance isn't necessary. This, however, ignores the fact that any insurance (e.g. health insurance) is there as a safety net. While ideally you would never have to make a claim, it's always nice to have just in case.
Almost everyone takes a week off work at some point in their life for the flu. However, it's far less likely that you'll need months worth of rehab after a car crash. Yet, it's not impossible.
Therefore, you may need to reflect on your situation. If you have kids, are in debt, or self-employed, this insurance may be helpful. Consider whether you already have other insurance or private healthcare that could stand in for income protection insurance. Moreover, consider your support network, and whether you would have people around to help you if something goes wrong.
What isn't covered under income protection insurance?
Unfortunately, your policy won't cover every situation. Some common exclusions include:
Self-inflicted acts
Healthy pregnancies
Drug use
Engaging in illegal or criminal acts
War
Note that there may be other exclusions. For a full list, consult the PDS of your policy or contact your insurer. Exclusions may apply to any policy you take out (e.g. pet cover or home insurance).
Optional cover available to you
Just as you can tailor your basic policy to your needs, you may also have the option to include some extra cover. Naturally, doing so will increase the cost of your premium. Examples of these options include:
Insurance for children: if you have a child that falls ill or gets injured, you'll receive a benefit to help with medical fees and tuition.
Homemaker benefits: you may access extra funds if the person in your home cannot conduct domestic duties that maintain the house.
Rehab cover: This extra will give you the peace of mind that you can afford the best possible rehab to get yourself back to work.
Final expenses insurance: it's the circle of life. If you were to pass on, this extra could remove the burden that comes with paying for a funeral.
What are the policy types?
Policies are typically split into two types; agreed value and indemnity value.
An agreed value policy states that your insurance will be a percentage of the amount you decide when you sign up for the policy. This can be useful if your income varies by year. However, it is usually more expensive.
An indemnity value policy states that you will receive cover for a percentage of your salary when you claim. If your salary decreases after purchasing the policy, your monthly payment will also decrease. If you have a stable income, this is useful. It may also be cheaper too.
Level or stepped premiums?
Along with agreed or indemnity, you may also have the option of a level or stepped premium. Your choice may have an impact on your premiums.
Level premiums are often more expensive at the outset of your policy. However, they are not calculated based on your age. As a result, changes to your premium may happen more slowly over time.
On the other hand, stepped premiums recalculate every time your policy renews. As the chance of a claim increases as you age, your policy may grow in cost each year.
What is the average cost of income protection insurance?
It is quite difficult to say what the average cost will be. As with business cover and other similar products, premiums may be affected by many factors. These factors may include your job, smoking status, your gender, and your age.
For example, if you work a job that involves manual labour, you may be more likely to claim. Moreover, men are more likely to be involved in car crashes; hence claims may be gender-specific.
So, if you are a non-smoking, female accountant, your premium may be much lower than a male electrician who smokes. Same goes with your age. A 67-year-old is most likely going to pay much more than a 25-year-old.
What details do insurers need?
When you apply for a policy, your insurer will ask for a handful of personal details. They will use these details to determine what your premiums should be. After all, not all policies are made equal. In most cases, insurers will tailor premiums to your profile.
As a guide, key details may include:
Employment details and the type of income you receive (commission, wage, part-time, full-time etc.).
Age and medical history.
Your job (do you work on a job site or in an office?).
Details about your lifestyle (e.g. do you smoke?) and any high-risk hobbies (e.g. skydiving)
Note that insurers may require other details too. This is simply a rough guide covering the key information you may need to provide.
What is the best income protection insurance?
Again, it is difficult to state which policy is the best. Generally, you shouldn't pick a policy solely on price, even if you have a tight budget. You may end up with a cover that does not suit your needs.
Given this, there are a few features are worth considering. Firstly, decide on the premium type that will most benefit you; stepped or level. From there, you'll need to identify what you wish your maximum cover to be. Would you like to receive 75% or 85%? Or is it better for you to seek less than this?
After this, look into the benefit and waiting periods. How long are you willing to wait and how long would you like to be covered? Once you understand your needs, you should be able to start your research. If you are unsure, don't be afraid to seek out a qualified advisor.
How do I buy income protection insurance?
Before selecting a policy, you should first check if it is offered by your superfund. If it is, then you may save yourself some time and hassle.
However, if it is not, then there are many insurers who may offer policies that suit your needs. Even if this insurance is offered by your super fund, don't be afraid to shop around. As you would compare home and contents insurance, weigh up the various terms and benefits on offer to determine which is best for you.
There are some practical reasons to have income protection insurance outside of your super. One of these is that independent policies may be tax-deductible. Moreover, specialist insurers may be able to provide more suitable coverage.
Income protection insurance Australian super
You may have access to income protection through your super provider. Whether or not this is adequate will depend on your unqiue situation. There are positives and negatives to taking out a policy with your super fund.
Pros
A convenient and low-cost option: The premiums are simply deducted from your super balance, meaning you won't need to give payments a thought. Super funds also tend to bulk buy policies, making premiums lower for you.
Tax-effective: Super contributions are taxed at a lower rate for some, than income tax. Depending on the size of your income, you may save money through a super fund policy.
Cons
Reduced savings: one key drawback is that it will reduce your retirement savings size. Your insurance premiums may significantly reduce your super balance as your premiums compound.
A lower level of cover: Super policies are often generic and inflexible. If you are after more features or greater cover, you may find your super's policy inadequate.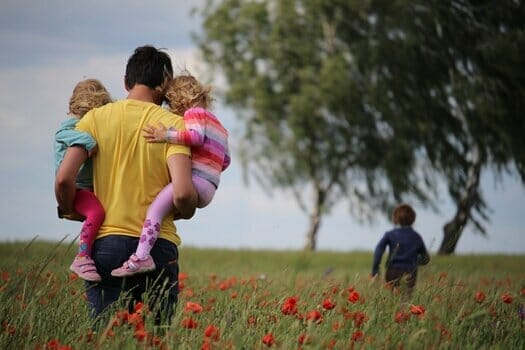 Self-employed income protection insurance
Running your own business may be rewarding. However, self-employment typically means you won't have access to sick leave. If you encounter a period where you cannot work due to an accident or illness, you may be in hot water.
If this applies to you, taking out income protection insurance may be worth considering. That way, if something does go wrong, you have a safety net in place to assist you until you're back on your feet.
Sickness and accident insurance
Sickness and accident insurance is different to income protection. Life insurance companies often provide income protection insurance. Whereas, you can get accident and sickness insurance from most insurance providers.
Income protection insurance focuses on solely accidental or unforeseen events. Along with this, income protection provides greater coverage. While there are more aspects where the two insurances differ, perhaps the most influential is the cancellation procedures.
Accident and sickness insurance cancellation is at the provider's discretion. Whereas, only you have the right to cancel your policy, as the income protection beneficiary. There are other differences between benefits, waiting periods, and exclusions. Hence, it may be worth doing further research.
GST on income protection insurance
There is no GST (goods and services tax) on income protection insurance. In Australia, this insurance falls under 'financial supplies', making it an exemption.
The Australian Taxation Office (ATO) states financial supplies are input-taxed sales. Therefore, the price does not include GST. However, they also note that you can make individual claims on the cost of your premium.
Waiting periods on income protection insurance
Waiting periods apply to all income protection insurance types. The reasoning behind a waiting period is so that your provider can see a change in your income. It would be easier to manipulate the system if there were no waiting periods in place. You will be required to wait out this agreed-upon time. Most providers will offer waiting periods between two weeks and two years.
If you decide to wait longer, your policy will be cheaper. For this reason, you should consider what sort of savings you have, along with accumulated sick and annual leave. If you have more considerable savings, you can wait longer, thereby making your policy cheaper.
Lump-sum payouts
While not always an option, you may potentially opt to receive your payout in the form of a lump sum. Instead of getting your payments monthly, you get it paid upfront.
If you are eligible for a lump-sum payout, you most likely have been involved in a severe accident or have a threatening illness. Typically, to qualify for a lump-sum, you will need to be permanently disabled. Alternatively, you could instead be battling a disease that may prevent you from ever going back to work. Quadriplegia, stroke and cancer are some of these conditions.
You will most likely need to provide a doctor's certificate. If your insurance company agrees that you have a severe condition, you will need to submit your claim along with any other necessary details. Lump-sums are often paid in these situations as you cannot work and won't need the money monthly.
Maternity leave income protection insurance
If you have had a healthy pregnancy, you will not be able to claim on your insurance. However, if complications arise that prevent you from working, you may be able to claim. Waiting periods will still apply.
If you cannot find the appropriate cover within your income protection policy, you may be able to take additional trauma cover. Trauma cover allows you to use the funds for medical-related fees, or even for paying your mortgage if necessary. However, whether you are eligible will depend on the ailment.
Pregnancy premium waiver
Depending on your provider and your situation, you may be entitled to a pregnancy premium waiver. This means that you will be able to put off having to pay your premium for a designated period. You may still be entitled to claim, even if you are already on maternity leave.
To be eligible for this feature, however, you must be:
Out of work, and
Either in your second trimester, or
It has been no more than six months since birth.
If you are successful with your claim, you may receive up to six months of cover. It won't pay you for merely being off work on maternity leave. However, if you were to injure yourself whilst you are off work, you may claim.
Income protection insurance quote
Getting a quote is never a bad idea. Most of these quotes will be over the phone. Yet, you will likely still need to fill out some information about yourself online, before receiving the quote.
You'll need to start by entering your birth date, gender, and income. After this is complete, enter how much cover you'd like, whether you smoke, and your job. Then, select your state and desirable benefit and waiting periods.
Once complete, the insurer should be able to generate a quote. If you seek any extra optional cover, it may be worth mentioning this during the phone call.
Income protection insurance redundancy
No one wants to lose their job. However, sometimes, it is unavoidable. In this instance, some income protection insurance policies may provide you with a level of cover for involuntary redundancy.
Voluntary redundancy is not covered. This is because, in some instances, you may be able to choose to sell your business, take a redundancy package, or resign from your company. Doing so means you were prepared and made the decision yourself. On the other hand, involuntary redundancy can leave you without a plan B, and struggling with the bills.
As with all policies, you will have to deal with a waiting period before you can claim. For instance, it may be six months. With this, if you are laid off the week after taking out a policy, you will be unable to claim.
Income protection insurance comparison
Sometimes, it's easier to have a website generate your options than to explore the world wide web yourself. In this case, you may be able to use a free comparison tool for income protection insurance policies.
Once you locate the comparison site you would like to use, you'll enter some information about yourself for a more targeted comparison. This may include your job, smoker status, age, and gender. Then you will just have to click 'Compare'.
The comparison tool may generate the insurance policies relevant to you. Allowing you to quickly compare the maximum monthly benefit, maximum benefit period, and the waiting periods. It may also show some available features. These could include:
Whether the policy is Superannuation owned,
The maximum entry age,
Whether you can place an online application, and
If there is over-the-phone support available.
The information the comparison generates may be site-specific. Therefore, it may be worth using more than one comparison site to compare additional details.
Income protection insurance calculator
Following on from the comparison tool, if you want to figure out how much coverage you may be entitled to based on your income, you could use a calculator. Free, income protection insurance calculators are common online and operate in a similar manner to personal loan calculators.
To use one, it's often as easy as entering your gross annual income. The calculator will then estimate your total monthly cover. Place significance on this being an estimate only. Many other factors will increase or decrease your monthly claim total.
It may not be wise to emphasise the estimate when making your decision. Speak with a financial advisor regarding any potential financial choices, particularly insurance decisions.
Is there a tax deduction for income protection insurance?
In some instances, you may be able to apply for tax deductions against your income protection insurance. You can do this through your tax return. Claims on the cost of your insurance premiums may weigh up against the income you lost during the financial year.
You can't claim a deduction on policies that compensate for physical injuries, or policies taken through your superannuation. Trauma insurance, life insurance, and critical care insurance will not allow you to claim.
If your policy is of income and capital nature, your deduction eligibility will relate solely to the policy's income part.
When should you employ a financial advisor?
Insurance is a tricky subject as there are a whole list of what-ifs that come with the topic. Therefore, it is understandable if you are feeling overwhelmed and unsure of where to start. Regardless of whether you are looking at income protection insurance or any other insurance (e.g. building cover), there is nothing wrong with accepting help.
Even if you believe you understand what you are looking for and how policies work, a third-party opinion may still be useful. They may be able to shed light on things you previously had not considered. That way, you may be able to make a more informed decision.
Finally, if you're not yet ready to visit an advisor but require further details, visit the Moneysmart guide to insuring your income today.
Terminating income protection insurance
Depending on your provider, you may be able to opt-out of your insurance within the first 30 days of purchasing. If you exceed this period, you may have to see through the year. At the end of the year, you may be able to choose not to renew your policy. This is not the case for all policies.
Depending on how long you have been paying your premiums, you may be refunded in some circumstances. However, this is subject to your provider. For an accurate understanding of how to terminate your insurance policy, get in touch with your provider.
What can Monzi help with?
Monzi is not an insurer. However, if you're in a tight spot when it comes to finances, we may still be able to help.
If you find that you're short on cash, we may be able to find you a lender offering personal loans of $300 to $10,000. With a quick and easy process, you can apply in no time. Get the cash you need today to pay that urgent bill.
We are 100% online and paperwork free. In some cases, we may even match you with a lender in just 60 minutes. So, if you need cash quickly, Monzi may help you. Scroll up and use our loan slider to apply today. We're ready and waiting to hear from you.
Would you like to keep in touch?
We hope you will never encounter a situation where you will require your income protection insurance. We also hope you won't need us for the same reason. However, things can go wrong. If you need a fast cash loan, apply with Monzi from $300 to $10,000.
Alternatively, you may end up needing us for more enjoyable reasons, such as a quick holiday loan. Whatever the reason, the best way to not forget about us is to keep us in your back pocket.
Let's be friends on Facebook, Instagram, Twitter and Pinterest. And if you have any pressing questions, email our friendly team at hello@monzi.com.au.