Car loans for pensioners available up to $15,000. Loans for car expenses. Easy application with no paperwork. 60 minutes* outcome. Apply.
Disclaimer: Car loans from our network of lenders may not function the same as traditional car finance. In other words, you may not be able to use the car you intend to buy as security.
Car loans for pensioners
As you might expect, pensioner car loan are loans offered to people on Centrelink receiving a pension (e.g. age, disability) to purchase a vehicle.
But why do they exist?
Well, simply all too often those who receive pension payments struggle to find credit providers willing to offer them the loans they require. Pension payments are often too small to meet the income requirements outlined by lenders or in some cases, are not considered income at all.
Luckily, there are a few lenders out there who are understanding on your circumstances and may even offer bad credit loans. They get that living on a pension is hard and may work with you to find a repayment plan that suits your budget.
Apply with Monzi and we might be able to pair you with one such lender. You can potentially borrow up to $15,000. Apply today! Learn more about loan against my car this is paid off here.
Monzi: who are we?
Monzi is one of Australia's leading lender-finder services. What's a lender-finder you ask?
Well, it's quite simple. We match borrowers with lenders. All it takes is a straightforward application and our automated system may match you with a potential lender. In short, Monzi is here to make it simple to find easy loans.
Examples of car loans you may be offered can be seen below:
| Loan | Amount (AUD) | Approved |
| --- | --- | --- |
| Pensioner car loans no credit check | $500 | ✓ |
| Car finance for single parent pensioners | $2,100 | ✓ |
| Car loans with bad credit | $2,200 | ✓ |
Keep in mind, the above table is for demonstrative purposes only. The figures and terms presented above may not reflect the loan you're potentially offered.
Pensioner car loan with bad credit
Is poor credit standing between you buying that car? It doesn't have to. While in the past, certain traditional lenders were hesitant to offer bad credit loans, things are a little different nowadays.
There are now a host of lenders in the marketplace who are willing to take on less-than-desirable circumstances. They understand that life doesn't always go to plan and may be willing to work with you. Learn more about pensioner car loan calculator, cars for pensioners with finance, centrelink car loans sydney, pensioner finance car yards here.
Rather than simply looking at your credit history, they'll check out your income and expenses instead. If the repayments would suit your budget, bad credit car finance may be accessible.
No credit check pensioner car loan: are they available?
You may be able to access no credit check loans via Monzi, however, this is by no means guaranteed.
Credit checks are one tool lenders can use when it comes to assessing your application. In short, it involves the lender looking at your past credit activity in order to determine your reliability as a borrower.
However, in assessing your application, credit checks aren't always necessary. Some lenders may be willing to by-pass a credit check and will instead assess your application by looking at the balance between your income and expenses.
As mentioned, Monzi cannot say with certainty if you will be offered a quick same day loan without a credit check. It simply comes down to your lender and their individual assessment policies.
Pensioner car loan NSW
Monzi's lender-finder is available Australia-wide and New South Wales is no exception. Whether you're looking for Sydney loans, Newcastle or even out west in Wagga Wagga, Monzi's website is ready and available. Learn more about payday loans centrelink no credit check here.
Apply today and you might be paired with an available lender just like that. Get the cash loans you need to purchase that new car today.
Pensioner car loan QLD
Pensioners in the sunshine state, you're in luck. There are a number of lenders who may be willing to offer the loans you need. Whether it's as little as $2,100 or as large as $15,000, apply with Monzi today and we may be able to match you with one such lender. You might be behind the wheel of your new car in no time.
Secured pensioner car loan
Your loan will either be a secured or unsecured loan.
With an unsecured loan, there's no need to attach an asset as security. The lender is simply relying on you making your required repayments. With no means to recoup their losses if you default, unsecured loans are typically only offered for amounts up to $2,000.
On the other hand, with a secured loan you must sign over an asset as security. A secured car loan from our network of lenders will function differently to a traditional car loan. Specifically, you cannot use the car you wish to buy as security against the loan. You will need an existing asset to use as security.
Pensioner car loan: who is eligible?
Monzi cannot say with certainty who is eligible. This is due to the fact that the eligibility criteria will vary between lenders.
Lenders will all have their own policies and procedures when it comes to pensioner car loan and this will affect who is eligible.
Typically, the major difference lies in how lenders view benefit payments. While some lenders will consider pension payments (e.g. age or DSP) to be income, others may not. Furthermore, certain benefit payments may not qualify as income which can affect your eligibility.
At the end of the day, Monzi cannot speak on behalf of other companies. Therefore, we cannot guarantee the outcome of your application.
Given this, it's important to read your loan contract thoroughly before agreeing. Ensure you are eligible and that you meet the income requirements of the lender.
Am I eligible to apply with Monzi?
Keen to upgrade your ride? Applying with Monzi may be a great place to start.
However, while we do aim to help as many Aussies as possible access the finance they need, we do have a few criteria you must meet before applying.
So, before you begin, ensure you check the following boxes:
At least 18 years of age
An Australian citizen or permanent resident
Have an active email address and phone number
Received a regular income, deposited into an online banking account, for the last three months.
How to apply: it's simple
Monzi has made applying so easy. We only ask for the key information and there's no complicated paperwork required. All you have to do is follow these three steps:
Step one: apply
Use the Monzi loan slider to select the amount you would like to borrow as well as your ideal repayment period. Enter the required personal details then hit submit.
Step two: wait
After we receive your application, our automated system gets to work. It aims to find an available lender ready and willing to assess your application. Apply during business hours you may receive an outcome in just one hour.
Step three: match
Once we've completed our search, we'll be in touch to let you know the outcome. If we have successfully paired you with an available lender, they will be in contact to complete an assessment of your application. If approved, you will be offered a loan.
Once you receive your personal loan, you're free to spend it how you wish. For example, you could use your loan to cover the registration of your vehicle. On the other hand, you could use your money to pay for repairs; it's really up to you!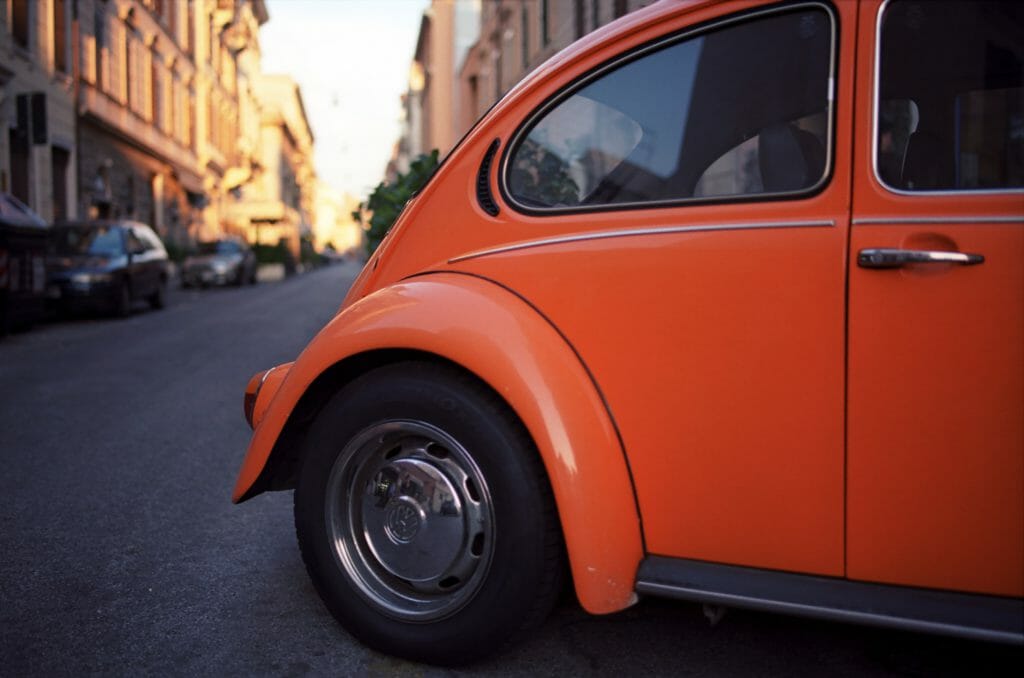 I'm unemployed: can I get a car loan?
Yes, potentially.
At Monzi, we work with lenders who are understanding of a range of different employment circumstances.
Ultimately, you must prove that you are earning income in some form. Obviously, this will not take the form of a wage, however, it may include pension or benefit payments, rent from an owned asset or other such examples.
Unfortunately, if you do not earn income in any form, then your application will not be approved.
Guaranteed pensioner car loan with bad credit
Unfortunately, loans do not come with guaranteed approval no matter what.
All loan applications are subject to an assessment in order to determine if the loan is suitable for your circumstances. As part of this, lenders will likely examine your credit history, income and expenses.
That way, the lender can get a clear picture of your financial situation enabling them to provide you with an outcome. If the repayments would fit with your current budget then you may be considered for approval.
This process is based on the responsible lending legislation which exists in Australia to protect borrowers.
What information should I have before I apply?
In order to assess your claim, lenders will need you to provide some important personal information. Having this information on-hand when you apply is critical and will ensure you receive an outcome without delay.
So, before applying, make sure you have access to these details:
Personal information (e.g. name, address, email)
Online banking details
Proof of income or employment
An estimate of your expenses
The amount you wish to borrow
Other relevant information (e.g. MyGov details, medical certificates)
Bad credit pensioner car loan: how to compare
Before agreeing to any loan, it's important to understand what you're getting yourself into. There are a number of key details you must consider that will affect how much you are required to repay.
Finding the right loan can potentially save you money. So, consider the following aspects of your loan before approving your contract:
Interest rate: the interest rate determines how much you will repay on top of the principal amount. Lower is typically better.
Fees and charges: account, late or administrative fees may be applied by the lender.
Secured or unsecured
What's the repayment period: how long will you be making repayments for?
You will need to do your own research to find the best loan for your situation.
Can I get a personal loan on Centrelink?
Yes, loans are offered to individuals who receive Centrelink benefit payments.
One thing to keep in mind is that lenders do differ in how they view certain payment types. While some lenders may consider benefit payments to be a legitimate income source, others may not.
This can affect your chance of approval if these payments account for some or all of your income. As such it may be wise to consult the lender's terms and conditions before applying.
With Monzi, however, if you are receiving Centrelink payments, you are welcome to apply and we will try to pair you with a lender willing to assess your claim.
Where can I find pensioner car loan Australia?
If you've done some research, you'll know that there are plenty of lenders out there willing to offer you quick finance to help you buy that new car.
However, with the range of lenders on offer, it can be tough to know where to start. Moreover, if you're new to the lending game, determining which lender is right for you can be almost impossible.
That's why using Monzi's lender-finder service is a great choice. We cut out the hassle. All it takes is one simple application. From there, our automated system works to pair you with an available lender.
Best of all, the lenders in our network are licenced and reputable.
Can I get pensioner car loan on the same day I apply?
We know you're keen to drive away in your new car today, however, some patience may be required. While same day loans are a possibility, they are far from guaranteed.
In order to give yourself the best chance of getting your cash ASAP, ensure you apply during business hours and provide all the required details when you apply.
Even given this, however, your lender will need to assess your claim. While they will aim to provide you with a fast outcome, there will always be some processing time.
Moreover, even after you've been approved you will need to wait for the banks to process the transfer of funds.
Given this, it's often best to anticipate a wait of up to 24 business hours. However, in the best-case scenario, it is possible to receive your cash on the day you apply.
Cash loans for pensioners Brisbane
Attention pensioners living in Australia's third-largest city, we have good news. If you're looking for a car loan, Monzi might be able to help.
Apply today and we might be able to pair you with a lender who can offer cash loans Brisbane up to $15,000. You can be driving around in your new car before you know it.
Why is my loan different from what I applied for?
When you apply, your lender will assess your claim to determine if the loan is right for you.
They'll take into account your creditworthiness, income and expenses in order to calculate what they believe is affordable for you.
As a result, the loan you are offered may differ from what you applied for.
If you are unhappy with the loan that is offered, you are under no obligation to accept it. Furthermore, contact your lender directly and they may be able to detail exactly why you were offered the loan in question.
Do I have to accept the loan I'm offered?
No. You are free to decline the loan.
If you decide that the terms or amount are not right for your situation or you've had a change of heart, that's fine. Simply inform the lender that you do not wish to enter the loan agreement.
Just because you were offered a loan does not mean you are required to agree to it. Consider your options, read the contract thoroughly and determine what is right for you.
Why was my car loans for pensions application denied?
In short, lenders retain the right to approve applications where they see fit. As such, there is a number of reasons your application may not have been approved.
In general, if your application was unsuccessful then you failed to meet the lender's required criteria. For more details, contact the lender directly as they may be able to inform you of the exact reason.
On a positive note, remember that an unsuccessful application today doesn't make you ineligible in the future. If your situation changes or improves, you are more than welcome to apply with Monzi again.
Moreover, the previous unsuccessful application will not influence any future application.
Contact Monzi today
If you've got questions about Monzi or what our lender-finder service involves, you're more than welcome to get in touch. Just email us at [email protected] and our customer service team will provide you with a response.
For questions about a loan you've agreed to, contact your lender directly. Monzi has no control over your application once it leaves our system.
Furthermore, if you're not sure if a loan is a good choice for you, seek qualified financial advice. Monzi cannot comment on what's right for your financial situation, we are simply a lender-finder service.