An equity loan allows you to borrow against the equity in your home. Not sure what this all means? Monzi's here to get to the bottom of it all. Please note, however, these loans are not available through our lender-finder service.
Please note, certain ideas and products presented in this article may not be offered by Monzi nor the lenders we work with. This article presents only general information. Consider seeking professional financial, taxation, legal or other advice to check how the information and ideas presented on this website relate to your unique circumstances.
What is an equity loan?
Home equity can simply be defined as the value of your home, minus any money you owe on your mortgage. Moreover, you can borrow against your home's equity while continuing to live in it. These funds, in short, can be used to cover renovations, medical expenses or can even help with general living costs.
Generally, your loan is repaid when you sell your home.
Finally, consider the following:
If you have a property currently worth $500,000, and you owe $300,000 on your mortgage, you have around $200,000 worth of equity to borrow against.
How does an equity loan work?
In Australia, these loans often comes in two types: reverse mortgage and home reversion. Both of these loan types, however, function differently, so we'll explore these options below.
What is a reverse mortgage?
With a reverse mortgage, you use the equity in your home as security against what you borrow. Additionally, the minimum amount you can borrow may be $10,000. However, this can vary between lenders.
According to the MoneySmart website, the most you can borrow is likely to be 15% to 20% of the value of your home, if you're aged over 60. Moreover, as a general rule, add 1% for every year past 60. This is worth noting, especially if you are looking for home equity finance for seniors.
You can receive your funds as:
regular stream of income;
line of credit;
one lump sum deposited into your account; or
a combination of the above.
Bear in mind, your age may affect how you can access your reverse mortgage funds.
How does a reverse mortgage work?
When you borrow money against the equity in your home, interest compounds. In other words, the interest grows and is added to what you borrow.
Therefore, when you sell your home, you repay the loan in full, including all the interest and added fees.
Finally, a number of factors determine the total cost of your loan, including:
the amount you borrow
how you receive your loan (a lump some will cost more due to interest)
rates and fees (upfront, ongoing, etc.)
the loan term.
Can I pull equity out of my house?
Yes! Through a home reversion. We will, in short, explore these below.
Equity loan – home reversion
Home reversion functions differently to a reverse mortgage. Specifically, a home reversion lets you sell a part of the future value of your property. Finally, once the loan is complete, you get a lump sum payment and keep the remainder of your equity balance.
How does home reversion work?
Whoever provides your home reversion will pay you a reduced amount of the value of the share you sell. Moreover, while this depends on your age, you may be able to expect 25% or more of the current value of the share.
This may be, understandably, confusing to some people. We have, as a result, included an example taken from the MoneySmart website to make everything a bit clearer.
To begin, let's say your home is worth $400,000 and you decide to sell a 25% share of the future value, which is $100,000. The provider, therefore, may only offer you between $25,000 and $40,000 for the share.
Moreover, when you sell your property, you sell the provider the 25% share of the sale price. Let's say you go on to sell your home for $800,000, the provider will receive $200,000.
Finally, keep in mind that home reversion is technically not a loan. As a result, you do not pay interest. You will, however, pay fees for the transaction and evaluation of your property.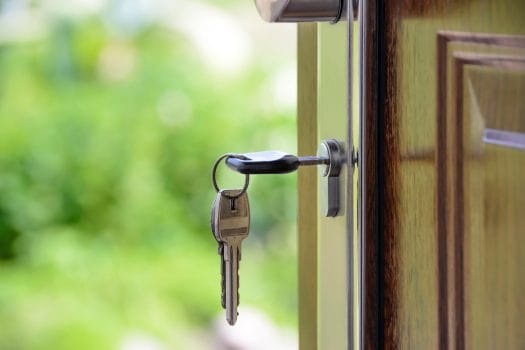 Are equity loans a good idea?
A loan may be a good idea in certain situations. Ultimately, whether or not it is a good idea will depend on your situation and objectives.
You should, as a result, consider the below pros and cons before making a decision.
Home equity – reverse mortgage pros & cons
Pros
You continue to reside in your house as the owner.
A regular income stream may help supplement your income in retirement.
You could use a lump sum to cover renovations.
May be able to free up money during an emergency.
Cons
Debt grows and equity shrinks over time.
Compounding interest and fees may significantly increase your loan balance.
Interest may be high.
May affect your ability to afford living expenses in the future.
Home equity loan – home reversion pros and cons
Pros
Sell a share of the home's future value and still get to live in it.
May be able to pay for renovations or maintenance.
Free up money during an emergency.
Cons
You lose a share of your home's equity.
It can often be difficult understand how the process works.
Reduced level of flexibility if your situation changes.
For more information head to MoneySmart or approach a qualified financial professional.
What can I spend my money on?
You are afforded a lot of flexibility when it comes to an equity loan. However, common uses for these loans include:
Renovations. Are there any home improvement plans in the pipeline? You could use the equity in your home to cover the cost of labour, materials or planning.
Investing. You could use your funds as a down payment on an investment property, or even to buy stocks.
Consolidation. Consolidate your debts using the equity in your home.
Personal expenses. You could buy a new car, plan a family holiday or put into your business.
Where can I find financial advice?
While Monzi does not offer financial advice, we recommend seeking professional advice before making important financial decisions. Moreover, a good financial adviser will quickly gain an understanding of your financial situation, as well as your needs and objectives.
Before you make a decision on a financial adviser, consider the following:
Confirm they are fully licensed to provide advice. You can check their credentials on the Financial Advisers Register.
Consider what you need advice on; investing, general budgeting or retirement planning?
Like any purchase, compare different advisers to ensure you're getting a better deal.
Be wary of providing too much access to your investment accounts.
Be honest and let your adviser know if you're unhappy with their service.
Can Monzi offer me an equity loan?
No, Monzi's lender-finder service cannot offer you a loan secured by your home equity. Instead, we aim to match your application with a lender offering personal loans today.
The loans our network of lenders are potentially able to offer are:
| Loan | Amount | Repayment terms |
| --- | --- | --- |
| Small personal loans | $300 to $2,000 | Up to 12 months |
| Medium personal loans | $2,100 to $4,600 | 13 to 24 months |
| Large personal loans | $5,000 to $10,000 | 13 to 24 months |
Monzi Personal Loans
Admittedly, while we may not be able to help with an equity loan, our lender-finder service may be able to match you with a lender offering personal loans. Moreover, lenders may be able to offer between $300 to $10,000. Repayment terms, in short, vary between lenders.
In addition, if you're concerned your credit history isn't what it used to be, consider Monzi. After all, we work with a panel of lenders willing to potentially offer bad credit loans. We can, as a result, help consumers with a range of credit profiles.
Finally, consumers applying within our normal hours may receive an outcome within 60 minutes.