A cash advance can either refer to a credit card's cash-out feature, or a type of short term cash loan, repaid over a number of weeks. Monzi, on the other hand, provides neither of these products. Instead, Monzi is a lender finder that may be able to put you in touch with a lender who may be able to offer a personal loan up to $10,000.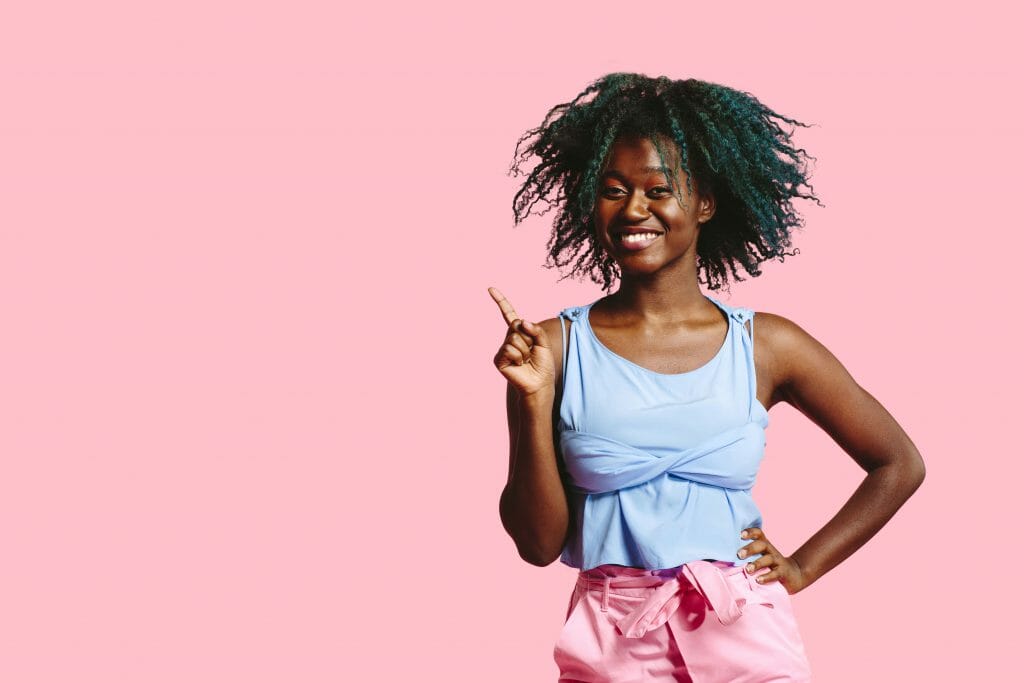 What Is A Credit Card Cash Advance?
An advance is a service offered by credit card providers. In addition to making purchases, most credit cards will also allow you to withdraw money, as cash. It is similar to withdrawing money from the ATM with your debit card, except the cash comes from your line of credit, which will then be repaid with interest.
While this service may, in certain situations, be a convenient option if you're short of cash or in an emergency, they can end up costing more than it would be to make transactions with your card. This is because credit card providers charge a separate, usually higher, interest rate.
What Are Cash Advance Loans?
Additionally, these loans can refer to a short term loan, provided by a creditor, that is repaid over a period of a few weeks. Due to their short repayment terms, these loans can often have high interest rates. Payday loans are also another name for these loans.
What Is The Fee?
Most credit card issuers will charge either a flat fee or a percentage of the cash amount, usually whichever is greater.
The fee will vary from lender to lender. To find out exactly what your fees would be, you should get in contact with your credit card provider directly.
What Is Considered A Cash Advance On A Credit Card?
An advance on a credit card does not only refer to the withdrawal of actual cash from an ATM. It does, additionally, refer to cash-like transfers. For example, transferring money to a transaction account via online banking, or purchasing gambling chips at the casino.
What Is A Loan With No Credit Check?
This is a type of short term loan that does not require a credit check. In other words, your loan application will be assessed solely on your current ability to repay your loan.
With most of these loans, you go to the lender's website, complete an application, and wait for your money. You may, additionally, need to provide the lender proof of income, such as a bank statement. These loans are popular with some people as they are able to access funds quickly.
Monzi, however, does not work with this type of lender. Instead, Monzi aims to find you a lender who may be able to offer a short term personal loan of up to $10,000.
Short Term Loans vs Cash Advance Loans
Monzi aims to put our customers in touch with a market of short-term lenders.
Short term loans differ from payday loans, generally, by having longer repayment terms. This may translate into a lower interest rate and more reasonable fees. If you need quick access to cash, you should still consider using a short term lender. Monzi may be able to find short term lenders that may offer fast loans.
Monzi works with lenders who might be able to offer personal loans of up to $10,000.
I'm On Centrelink. Can I Get Cash In Advance?
If you receive certain types of Centrelink benefits, you may be eligible for a Centrelink advance payment. This is, simply, an advance of your benefits that is then repaid out of your future Centrelink payments, without interest.
If you're eligible and want to apply for an advance payment, here's how:
Sign in to myGov and select Centrelink.
View advance payments.
Apply for an advance payment.
Review and submit.
Get your receipt.
Sign out.
To find out if you are eligible, or for a more detailed explanation on how to apply, visit The Department Of Human Services.
Can Monzi Find 1 Hour Cash Advance Direct Lenders?
Monzi does not find payday lenders. We do, however, find short-term lenders. If you're searching online direct lenders, chances are you need cash in your account quickly.
Even though Monzi does not find payday lenders, we work with short term lenders who may be able to process your loan application fast. While each lender may differ, you could expect to receive your loan within 24 hours of approving your loan contract. Access to funds, however, is dependent on inter-bank transfer times.
So, if you want to find a lender offering personal loans up to a maximum of $10,000, look no further than Monzi.
Instant Advance Online No Credit Check
It is with attention-grabbing statements like these that people are lured into the likes of payday loans. Then, they are trapped in a contract with inconvenient terms.
Lenders who offer payday loans maynot conduct credit checks. They have user-friendly sites with quick application forms that can be filled in and submitted on any computer or phone. They offer money online – fast and convenient. But that's just the beginning. Costs start accumulating and can quickly get out of control.
Borrowers may end up applying for a second, third, even fourth loan to repay the previous one. Ultimately, they may owe thousands on what may have started out as just one hundred dollars.
Credit Card Cash Advance – Pros and Cons
If you have an eligible credit card, you can get a credit card advance at a bank or ATM. It has the same pros and cons as a physical lender – convenient, but may be costly. Yet, these are popular for various reasons. For example, while a lot of Aussies carry credit cards for day to day spending, they may find themselves at a place that only accepts cash, like a market.
While a credit card advance may, in some situations, be very useful, they may also create unhealthy borrowing habits. Before you know it, you could find yourself in a spiral of debt, while you watch your credit score crumble before your eyes.
You could, alternatively, use a lender-finder like Monzi. Monzi can put you in touch with a lender offering personal loans that could be used on anything from a bond loan and travel loan. You could even use it to pay for car repairs!
We Find Lenders That Can Offer Poor Credit Cash Australia
If you have bad credit, you may feel that your poor credit may stand in between you and being approved for the loan you want. When you apply with Monzi, however, we'll do our best to find you a lender that may be able to say yes to bad credit loans. While the lender we find may conduct credit checks, this shouldn't deter you. Put simply, may be able to look at more than just your credit score and consider your current relationship with money. So, if you have bad credit and are looking for instant loans online, why not take a chance on Monzi? We may be able to pair you with a lender who might offer cash loans for bad credit history.
Monzi's Cash Advance Online Alternative
Why Monzi? Because our lending partners are legitimate. What we can do is try our hardest to pair you with a lender who may be able to offer you a personal loan.
Keep in mind, however, that lenders require applicants to have been receiving a regular income for the past three months or more, which is why we access a copy of your bank statements. Don't stress though – they'll be viewed in read-only format, and your details will be permanently deleted once your statements have been accessed.
We provide you with the option of filling in one application form and getting access to a panel of lenders. This makes applying for loans in Brisbane, Sydney, Melbourne, or anywhere in Australia, super easy and convenient.
Our Eligibility Criteria
To be eligible to apply with Monzi, you will need to be a citizen or permanent resident of Australia and at least 18 years old. You must also provide a valid mobile number and email address.
Keep in mind, however, that you will need to have been receiving some sort of regular income into your personal bank account for the last three months. Additionally, we work with lenders who may offer loans for people on Centrelink. This is because these lenders can potentially regard regular Centrelink benefits as a form of income.
How to apply with Monzi Loans
Applying with Monzi is pretty simple. In short, we want to make it as easy as possible to find lenders online. So, just follow these three simple steps and you could be on your way to meeting your next lender.
Step 1: You Apply Online
Firstly, Monzi is 100% online. Therefore, we don't mess around with fancy lingo or long waiting times. Just complete an application, and we'll get right to work.
You can start by scrolling up and selecting your loan amount and repayment terms by using our loan calculator. Next, choose how much you wish to borrow and for how long. You'll then see an example of your possible repayments. Keep in mind, however, these are just an example. Your actual repayments may differ. Finally, click Apply Now.
You'll then be asked to fill out a few more details. Once you have finished, click submit!
Step 2: We Get To Work
After you submit your application, we'll get to work trying to find you a lender that can help. Next, while we do all the legwork, you can sit back and relax. We'll contact you via SMS or email if we need any additional information.
Step 3: Meet Your New Lender
If we find you a lender, we'll send your application straight to them. Then, they should contact you shortly. They should assess your application and determine an outcome and will get in contact with you directly.
That's it! Just three simple steps and you could be meeting your new lender and have cash delivered straight to your bank.
A Solid Cash Advance Alternative in an Emergency
Australians who are stuck with surprise medical bills, have had an accident, or who find themselves in a financial emergency can find a lender fast with Monzi. Monzi, as well as the lender we work with, understand the financial disaster can strike at any time. We will, therefore, always do our best to work as quickly as we can. Keep in mind, however, that most lenders operate during normal business hours. Therefore, if you apply on the weekend, your application may not be approved until they are next back in the office.
Is Monzi For Me?
Monzi has, already, helped pair thousands of everyday Aussies with a lender. Below are some examples of some common search terms that have lead people to Monzi, as well as the loan product their future lender was able to approve.
| Search Term | Amount $ (AUD) | Approved |
| --- | --- | --- |
| Cash Advance | 600 | ✓ |
| Instant Cash Advance Online No Credit Check | 1,500 | ✓ |
| Cash Advance Fee | 1,900 | ✓ |
| Credit Card Cash Advance | 6,000 | ✓ |
| Cash Advance No Credit Check | 8,600 | ✓ |
Disclaimer: The above search terms and loan amounts are for demonstrative purposes only. They do not, in any way, reflect the terms of your future loan, nor the amount you may be approved for.
You will need to attach an asset as security against any loan over $2,100. Lenders may accept your car, motorbike, caravan or boat as security.
Apply with Monzi in minutes
You can apply with Monzi Cash Loans in minutes. We know that time is money, and we don't want to waste either. So, if you're looking for quick cash loans, submit an application and we'll get straight to work finding you a lender that can say yes!
Instead of searching the internet for the perfect lender, and submitting hundreds of applications, just submit one with us! We'll do all the legwork and find you a lender that can give you a fair go.