Personal loans from $2,100 to $15,000. Good and bad credit welcome. Get an outcome within 60 minutes*. No paperwork, no hassle. Apply now.
What exactly are personal loans?
These loans can be used to cover most personal expenses. In other words, you can use your personal loan to help pay for something special, or to cover an emergency cost. As a result, you can use a personal loan for almost anything from a travel loan to covering rental bond or even car repairs.
Usually, these short term loans will have repayment periods ranging from several months to years. The repayment terms will usually be determined by the loan amount. In addition, borrowers will also need to pay interest, as well as fees and charges on top of the loan principal. Learn more about best personal loan rates australia here.
How do personal loans work?
These loans work, essentially, the same way any other loan does. In other words, you borrow a certain amount of money from a credit provider and come to an agreement on your repayment terms. Read more about easy bond pay here. Learn more about secured bad credit personal loan here.
Generally, you will repay your loan in weekly, fortnightly or monthly instalments over the repayment term. Your repayments will normally include the principal loan amount plus any fees and interest. Finally, a direct debit will often be set up from your account, and your repayments will come out automatically until your loan has been fully repaid.
Click here to learn more about how much can you may borrowing.
What are the different kinds of personal loans?
Secured loans. A loan with lower rates and fees in exchange for one of your assets as security, usually a vehicle. If you fail on this loan, the lender may repossess your asset.
Unsecured loans. Loans not guaranteed by one of the consumer's assets. Lenders are not able to repossess an asset and, therefore, may charge higher rates and fees.
Car loans. A type of personal loan specifically designed to purchase a new or used car. You can generally use the car as security against the loan.
Line of credit. You may be able to access a set credit amount but only pay interest on funds you actually use. This type of loan may be an option for people looking to consolidate multiple debts or make a range of purchases.
Debt consolidation. Combine multiple different debts into one loan. Simplify your life by having one loan, one rate and one repayment schedule to deal with instead of multiple.
Overdraft. Similar to an unsecured loan but an overdraft is usually linked to your everyday transaction account. Specifically, you can access additional cash if you exhaust your own money.
Bad credit loans. If you have missed repayments in the past, defaulted on a loan or been made bankrupt, you may not be able to access credit from a traditional lender. Luckily, there are still options available to you. Just bear in mind, bad credit loans generally attract higher rates and fees.
Are personal loans a good idea?
A personal loan may be a good idea in certain situations. Moreover, these loans may be an option if you have an emergency expense that pops up or if you wish to purchase a big-ticket item.
As you will notice, however, there are a lot of options when it comes to personal loans. Depending on your situation, you may be able to borrow as little as $2,100 or as much as $15,000.
Consumers should, as a result, determine exactly how much they need to borrow before applying. Borrow too little and you may need to re-apply; borrow too much and you may struggle with repayments.
Finally, your loan may be a good idea if:
your needs and objectives are met; and
you can reasonably afford your regular repayments.
What are the pros and cons of a personal loan?
As with any credit product, there are potential pros and cons to taking out a personal loan. Moreover, consumers should always weigh up these factors before making a decision.
Therefore, before you start applying online for loans, take the following into consideration:
Pros
Flexible repayment terms.
Apply quickly online and may have the money in your account in minutes.
May be able to get better rates if you have good credit or apply for a secured loan.
Fees and charges are capped by ASIC.
Alternative options for consumers with poor credit or low income.
Cons
Bad credit applicants attract higher fees and charges.
Alternative options may be more expensive than traditional lenders.
Debt may snowball into poor credit or legal action if you miss payments.
How should I compare personal loans?
Every consumer's personal situation is different. Moreover, each credit provider may vary slightly. Therefore, consumers need to compare their options themselves before making a decision.
If you aren't sure where to begin – don't stress. When comparing your options, be sure to take the following into account:
Amount. Depending on the lender, you may be able to apply for loans from a few hundred dollars to many thousand. Therefore, determine how much you want to borrow before applying.
Term. Repayment terms vary between lenders. A longer repayment term means lower regular repayments but more paid in overall interest. On the other hand, a shorter repayment term results in higher regular repayments but less paid in interest over the life of your loan.
Interest. The interest rate applied to your loan will have a big impact on its overall cost. You may be able to get a better interest rate if you have good credit history or apply for a secured loan.
Fees & charges. Lenders charge upfront and ongoing fees.
Features. What features apply to your loan product? Are you able to make extra repayments for free? Is it easy to top up your loan?
Reviews. It may be worthwhile spending some time reading the online reviews of different lenders. You may be able to get an idea of whether or not they are reputable and trustworthy.
Personal loans vs. payday loans
Australia is experiencing a rapid rise in the number of people moving away from the banks, and towards alternative lending options who may offer online loans. After all, it's not hard to see why. Traditional lenders like banks are, especially, becoming much harder to qualify for, whereas products such as payday loans Australia have become more accessible.
Online lenders are, however, not all the same. The distinction between a personal loan and a payday loan is important for consumers to be aware of.
Personal loans
Payday loans

Repayment terms ranging from several months to years
Flexible repayment terms
Secured and unsecured
Larger amounts available

Repayment terms sometimes as short as 4 weeks
Often inflexible repayment deadlines
Generally $2,000 and under
Larger amounts unavailable
Ultimately, personal loans may be a reasonable payday loan alternative.
Which banks give personal loans easily?
Most banks will offer personal loans to borrowers. It must be noted, however, banks often have much more stringent eligibility criteria than other lenders.
If you are, in particular, receiving Centrelink or have poor credit, qualifying for a loan from a bank may feel almost impossible. As a result, many Australian consumers are turning to alternative financing options who may offer loans for people on Centrelink.
Are you wondering where is the best place to get a loan? The answer simply depends on your individual situation and circumstances.
If you, however, wish to find out exactly how bank loans work, it may be a good idea to get in contact with a bank directly.
Personal loan rates – fixed and variable
Some lenders may offer both fixed and variable rate loans. As a result, you may wonder which rate is the best option for you. You will, however, need to assess your own situation and what you value as a borrower.
Fixed rates, as the name suggests, stay the same throughout the life of your loan. In other words, your repayments will stay the same. Fixed rate personal loans offer stability, and can make it easier to budget.
Variable rate loans, on the other hand, charge a rate that is subject to change. Therefore, your repayments may change throughout the life of your loan.
To conclude, choosing between a fixed and variable comes down to personal preference and the costs and benefits of each choice. Note that if you have apply for a mortgage, then you may be offered a split rate loan here you can combine the benefits of both.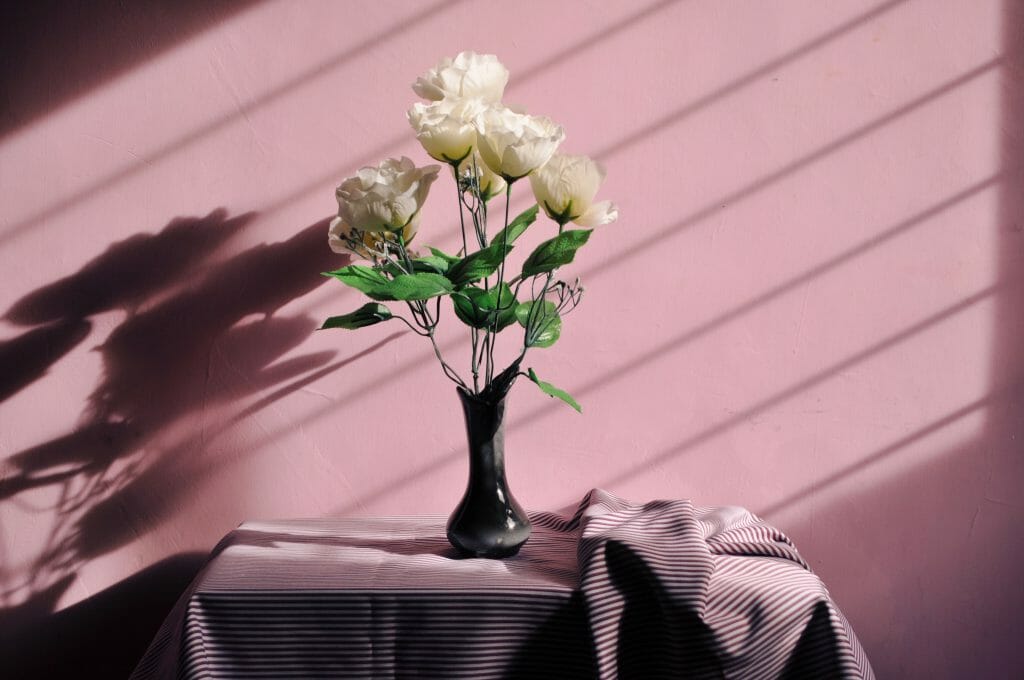 Easily find personal loans online
Everything these days is moving online, and finding quality finance is no different.
However, as you may notice, there are a lot of lender options available online. In addition, it can be difficult to know who is legitimate and who is less-than-reputable. Furthermore, you may find yourself applying with multiple lenders, which can, in turn, hurt your credit score.
Luckily, Monzi is here. We make it easy to find fast cash loans online. In short, we'll scan through hundreds of loan products to find you a lender who may be able to help. We can, generally, do this all in the space of a few minutes. As a result, if you're looking for credit at the last minute, Monzi might be able to help.
Interested? Well, here's how to apply:
Apply online
Our online application process couldn't be simpler. All you need to do is take a few minutes to fill out our online application form. We ask a little bit about you, your circumstances, and your reasons for needing a loan. In addition, there's no paperwork – just a few simple answers which you can complete from the comfort of your own home. After you hit submit, that's the hard part done. From there, it's up to us to do the rest!
We get to work
We work with some of the best online lenders in Australia that can offer a huge range of different loans to a variety of people. Once we've received your application form, it's our job to search through these lenders to find one that might be able to offer you a loan. Because this is automated, you can expect to hear from us soon. If you apply in normal business hours, we could get back to you on the same working day, sometimes even as quickly as within an hour!
It's a match!
If we've found you a match, we'll be in touch. Next, we will pass on your details to the lender so they can contact you directly.
Your new lender will now conduct their own assessment of your application. If you're approved, you should be sent a contract which you will need to sign if you're happy with the terms. Finally, from there you will set up repayments via direct debit.
Consumers may be able to access their instant online cash within 24 hours of approving the contract.
Are there guaranteed approval loans in Australia?
Have you been searching online for bad credit personal loans guaranteed approval Australia?
Unfortunately, it would be illegal for a lender to offer a guaranteed approval loan. And, any lender that does, should be treated with caution.
It is, after all, illegal for a lender to offer a loan product that would be unsuitable for the borrower. The Australian Securities And Investments Commission (ASIC) has outlined a number of responsible lending obligations that credit providers must adhere to.
In short, these obligations have been designed to prevent lenders from offering, suggesting or aiding a consumer in applying for a credit contract if it is unsuitable for them. Credit providers are, amongst other things, expected to make inquiries into the consumer's financial situation. In addition, credit providers are expected to make an assessment as to whether the loan product is not unsuitable for the consumer.
To conclude, any lender offering guaranteed approval is obviously not making any assessment of your suitability towards the loan product. In other words, they are not complying with responsible lending practices.
When you use Monzi, you can be assured we will only pair you with licenced and responsible lenders. As a result, you don't need to worry about being taken for a ride.
Can I improve my chances of approval?
While approval is never guaranteed, there are a few things you can do that may increase your chances of approval. In short, the easiest way to be approved is to meet the lender's eligibility criteria.
Obviously, individual lenders vary in their criteria, so there is no sure-fire way to increase your chances of approval. However, there are a few things you can keep in mind:
Borrowing power. Credit providers use a range of criteria to gauge your borrowing power. Consumers, however, should spend time to work out how much they can afford to repay out of their regular budget.
Banking history. It pays to keep your bank account in good shape. Even if you wish to avoid borrowing from your bank, your new lender will still consider your bank account.
Credit score. Lenders will view your poor credit score as you being a risky loanee. More specifically, a bad score reflects an inability to consistently make repayments on time.
Savings. If you can show you're consistently able to meet your savings goals, lenders may perceive it as you being able to handle your repayments.