Need short term loans fast from $2,100 to $15,000? Borrow cash without the long term commitment. Easy Applications. Apply now with Monzi.
What are short term loans?
Put simply, these loans are a form of credit, usually provided by a lender other than a bank. Generally, these loans will have a repayment term of several months. In addition, the process of applying for a short term loan is often much quicker than traditional forms of credit. You may also receive a seemingly instant loan outcome.
Monzi may be able to pair you with an available short term lender. Therefore, with one application, you could avoid all the hassle of finding lenders providing same day loans.
Short term loans and Monzi
Here at Monzi, we understand that sometimes you need small loans for extra cash. After all, we've all been there at one point or another. That moment when you're looking for a loan to tide you over. It may even be tempting to apply with lenders offering no credit check loans.
At Monzi, we're passionate about making it easier for Aussies to find lenders that can offer loans with a short repayment term. Whether you need a few hundred for a few weeks or a few thousand for a few months, Monzi may be able to match you with a lender offering quick cash loans that you can repay over a short term. Learn more about access your pay early in Australia here.
How do short term loans work?
Generally, consumers can apply directly with the lender online. From there, the lender assesses your application, taking into account your:
income
expenses
credit history
repayment history
Other relevant factors
Based on their assessment, your lender may offer you a loan contract. Your funds are transferred after you approve your contract.
Finally, a direct debit is set up from your account, so your repayments are automatically deducted until the loan settles.
Where do I find the best short term loans in Australia?
Looking for the best or most popular short term loans? It's a little tricky to provide an answer.
This is because consumers often vary in what they look for in an Australian credit provider. In other words, one borrower may value an easy application process, while others may want a loan with flexible repayment terms.
You should, as a result, consider the following when looking for an online loan:
Amount on offer. Confirm the lender offers the loan amount you're looking for.
Loan terms. Consider how long you will need to repay your loan. A longer repayment term may mean lower regular repayments. Shorter repayment terms may mean fewer fees.
Repayment flexibility. Some lenders may offer weekly, fortnightly or monthly repayments. Moreover, consider whether you want the option of paying your loan out early.
Fees. Government regulations limit what Australian credit providers can charge on certain loans. Despite this, lenders may still vary in terms of the fees they charge.
In addition, it may be a good idea to check the best short term loans reviews to get an idea of what other Aussie consumers have to say.
Short term loans bad credit: are they available?
Is your credit score looking a little worse for wear?
The good news is that there may be several lenders willing to offer short term bad credit loans. Best of all, Monzi can potentially help you find them.
In short, when it comes to bad credit loans, some lenders take a different approach. Rather than fixing their attention on your credit history, they'll assess the bigger picture. In other words, to determine your outcome, lenders will assess your budget (via your bank account) and a number of other factors.
Short term loans no credit check
If your credit history isn't the best, then applying for a loan with no credit check may seem like an attractive option. After all, your lender won't consider your past mistakes.
However, no credit check loans are often difficult to find. For most lenders, a credit check is a vital step in the assessment process. As a result, they are often unwilling to bypass it.
Given this, Monzi cannot guarantee if you will be offered a short term loan without a credit check. It will simply come down to your lender's assessment policies.
What are the drawbacks of short term loans?
As with any credit product, there are a number of risks associated with short term loans. Therefore, be aware of the following before applying:
Fees. While the Government caps fees and charges on cash loans, they may still be relatively high when compared to other lenders. This is to compensate for the added risk of applicants with poor credit, as well as the short repayment terms.
Term. Depending on the lender, your repayment terms may be as short as 16 days. While shorter terms may mean less paid in overall interest, your regular repayments may also be unmanageable. This could result in missed payments and eventually, poor credit.
What are short term payday loans?
A payday loan in Australia is characterised by having a short repayment period, sometimes as few as four weeks. In addition, payday loans may come with no credit check.
Monzi may not be able to find you a payday loan. Instead, we try to match you with short term personal loan lenders. In short, these lenders may offer loans at larger amounts with repayment periods of several months to years.
How can I get a short term loan with no paperwork?
At Monzi, we don't like paperwork. Even the thought of filling out forms gets us annoyed. That's why we've designed our application process to be paperwork-free.
So, when you're looking to apply for short term loans without the hassle, turn to Monzi. All you need to do is select your loan amount and repayment term (where applicable), then enter a few necessary details. From there, we'll take over and will attempt to match you with an available lender from our network.
However, keep in mind that while you can avoid the paperwork, Monzi cannot guarantee if you will be offered short term loans no credit checks no paperwork. After all, credit checks are completed at your lender's discretion. Moreover, more often than not, they are a non-negotiable element of your assessment.
Short term loans Australia
Simply complete your forms online, then send them off to us by clicking submit. As soon as we receive them, we'll get cracking to ensure a quick outcome for you. Next, our automated system will try to pair you with a lender from within our network who may offer the fast cash loans you need.
If we successfully match you with a lender, they'll be in touch. From there, they'll conduct their own assessment of your application. If you're approved, your new lender will send through a digital loan contract. Approve your contract if you're happy with all the terms and conditions of your loan. Finally, once you approve your contract, your lender should begin transferring your funds.
Should I apply for short term loans with Monzi?
Searching the internet for lenders may quickly feel confusing. To make things a little easier, if you have been searching any of the following terms, consider applying with Monzi. Monzi may be able to find you an available lender willing to help with:
| Short Term Loans | Short Term Loans Australia |
| --- | --- |
| Best short term loans Australia | Short term loans for bad credit same day |
| Most popular short term loans | Quick short term loans |
| Centrelink loans short term | Cash loans short term |
| Short term loans easy approval | Bad credit loans Australia short term |
| Short term loans for pensioners with bad credit | Online short term loans |
How long does it take to repay short term loans?
On choosing one of the short term loans offered to you, you might wonder how long you will have to pay the amount back? Well, that depends on how much you have opted to borrow.
For example, you will need to pay back small short term loans ($2,100 – $2,000) within 12 months. On the other hand, loans from $2,100 to $15,000 may come with repayment terms ranging from 13 to 24 months.
Oh yes, and there's also the option to make your repayments once a month, every fortnight, or even weekly. Therefore, it all depends on what works for you. Just scroll up and you'll find our loans calculator, where you can design your proposed loan terms. Just remember that all costs displayed are just an example. The actual cost of your loan may differ depending on the lender you're paired with.
What are short term loans interest rates like?
Ahhh. The big question.
When taking out credit, you will need to pay a certain amount of interest and fees on top of what you originally borrowed. Put simply, there's no getting away from it.
As each lender may have different interest rates, we can't give you an exact quote on what the interest rates will be on your loan. Therefore, you will need to get in contact with your lender directly for more information. To get an idea, though, you can visit our costs page.
However, as you may know, ASIC caps what Australian credit providers can legally charge you. These limits depend on the size of the loan. So, check out their website to determine how much you may be charged.
Finally, consider using an online loan calculator to get an idea of how your may costs may vary based on your terms.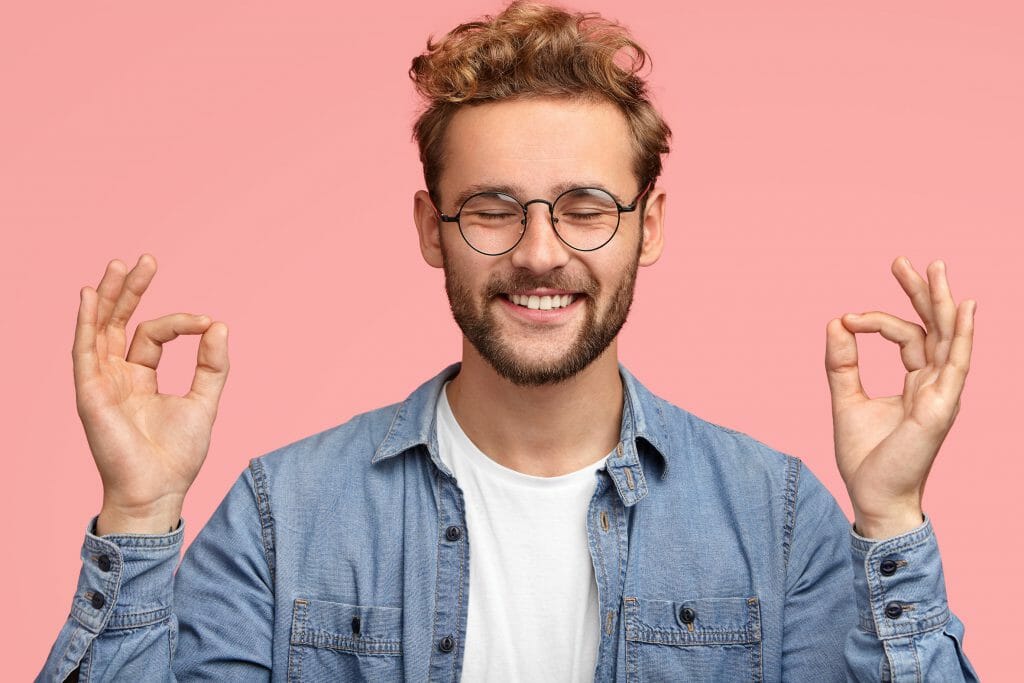 Do short term loans come with easy approval?
Some lenders may indeed offer loans with easier approvals than other credit providers. In short, this may include short term loans for bad credit, low income or a host of other circumstances. As a result, these short term loans with easy approvals could be an accessible credit option for you.
However, before you apply, you must remember that while some lenders may be more lenient in their requirements, your application will still be assessed to ensure the loan is suitable for you. As a result, approval is not guaranteed.
In any case, Monzi works with a network of understanding lenders. As a result, if you've got bad credit or other similar circumstance, we could be here to help you. Best of all, you can apply for short term loans from $2,100 to $2,000 with a 12-month repayment term.
Need a little more? That's ok. You can potentially apply for up to $15,000 through Monzi. Scroll up and submit your application now.