Short term loans from $300 to $10,000? Monzi can find you the lenders who may be able to help. With one, easy application, you could be put in touch with a lender within minutes. Apply today!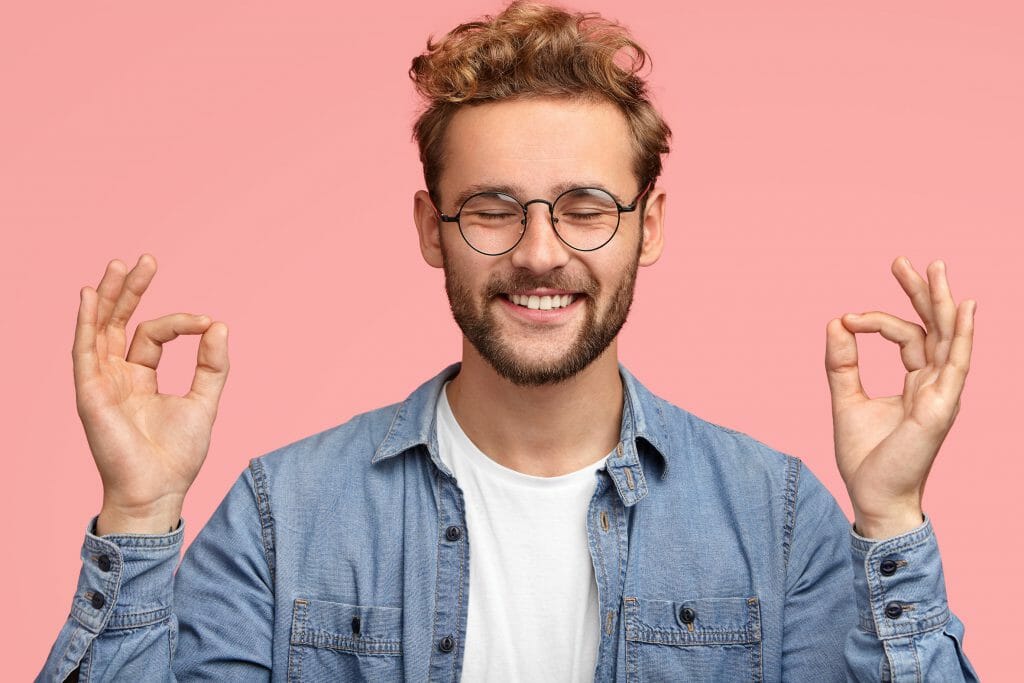 Monzi Loans
Here at Monzi Loans, we understand that sometimes you need small loans for extra cash. After all, we've all been there at one point or another. That moment when you find yourself looking for loans to tie you over. It may even be tempting to apply with lenders offering loans with no credit check.
At Monzi Loans, we're passionate about making it easier for Aussies to find lenders that can offer loans with a short repayment term. A short term solution to unexpected expenses, cash loans processed quick. Whether you need a few hundred for a few weeks or a few thousand for a few months, Monzi may be able to match you with a lender.
We will always try to help, even if you're searching for Centrelink loans.
In short, our job is to pair you up with a lender who might be able to approve your cash loans application. Luckily, we have many lenders in Australia to put you in touch with. As a result, our in-depth knowledge of short term lending might help pair you with a lender offering loans to bad credit Aussies.
What Are Short Term Loans?
Put simply, these loans are a form of credit, usually provided by a lender other than a bank. Generally, these loans will have a repayment term of several months. In addition, the process of applying for a short term loan is often much quicker than traditional forms of credit. Your loan outcome may feel instant.
Monzi may be able to pair you with an available short term lender. Therefore, with one application, you could avoid all the hassle of finding lenders providing same day loans.
Do Banks Do Short Term Loans?
Generally, the personal loans that banks could offer will differ from personal loans from online lenders, as the banking industry is heavily regulated. In particular, loans from banks are characterised by a more stringent application process and longer processing times. As a result, it may take days to be approved and to see your funds.
Monzi, however, might be able to pair you with a lender who may be able to offer you a loan. In addition, we may find you lenders that could transfer your loan within 24 hours of signing your loan contract. Put simply, Monzi makes accessing loans online easy.
How Can I Get A Small Loan Fast?
Instead of applying for payday loans immediately, why not consider a service like Monzi. Here's how:
Enter in the amount you're wanting to borrow and your ideal repayment terms.
We'll try to find you an available lender.
If successful, your new lender will get in touch.
And that's it! Easy, fast loans, without the stress of finding a lender.
Do Short Term Loans Affect Your Credit Score?
Just like any other form of credit, these loans affect your credit rating. If you borrow money and make repayments according to the loan terms, your credit rating will improve. In other words, consistently making your repayments on time could improve your credit score.
On the other hand, if you consistently miss your repayments, your credit score could be negatively affected. Therefore, the way a loan affects your credit score is really up to you.
What Are Short Term Payday Loans?
A payday loan in Australia is characterised by having a short repayment period, sometimes as few as four weeks. In addition, payday loans may come with no credit check.
Monzi may not be able to find you a payday loan. Instead, we try to match you with short term personal loan lenders. In short, these lenders may offer loans at larger amounts with repayment periods of several months to years.
Do Payday Loans Affect You Getting A Mortgage?
When you apply for a mortgage, banks will have a look at your credit history. As with any form of credit, payday loans could affect your credit score either negatively, depending on how you handle your repayments.
Monzi, however, may not always be able to find you payday loans. Instead, we are able to find you available lenders that offer quality, short term personal loans.
How Much Can I Borrow?
That's the first question most Monzi customers ask. First things first, it doesn't matter if you need short term business loans or personal loans. You have the option to borrow money from $300 to $10,000. We can find you lenders who may be willing to offer you the specific amount you're after.
Where do I find the best short term loans in Australia
Looking for the best short term lenders in Australia? It's a little tricky to provide an answer.
This is because consumers often vary in what they look for in a lender. In other words, one borrower may value an easy application process, while others may want a loan with flexible repayment terms.
You should, as a result, consider the following when looking for a loan online.
Amount on offer. Confirm the lender offers the loan amount you're looking for.
Loan terms. Consider how long you will need to repay your loan. A longer repayment term may mean lower regular repayments. Shorter repaytment terms may mean fewer fees.
Repayment flexibility. Some lenders may offer weekly, fortnightly or monthly repayments. Moreover, consider whether you want the option of paying your loan out early.
Fees. Government regulations limit what lenders can charge on certain loans. Despite this, lenders may still vary in terms of the fees they charge.
How Long Does It Take To Pay Short Term Loans Back?
On choosing one of the easy loans offered to you, you might wonder how long you will have to pay the amount back? Well, that depends on how much you have opted to borrow.
For example, you will need to pay back small loans ($300 – $2,000) within 12 months. While medium loans (i.e. from $2,001 – $4,600) will generally be paid back between 13 months and 24 months. For larger loans ($5,000 and up) it's a little different and will vary depending on the lender.
Oh yes, and there's also the option to make your repayments once a month, every fortnight, or even on a weekly basis. Therefore, it all depends on what works for you. Just scroll up and you'll find our loans calculator, where you can design your proposed loan terms. Just remember that all costs displayed are just an example. The actual cost of your loan may differ depending on the lender you're paired with.
Finally, keep in mind your repayment terms may vary depending on the lender you're paired with.
Secured vs. Unsecured Loans
Monzi Loans can help you to find both secured and unsecured loans. Not sure what this means? Don't fret.
So, a secured loan is a loan that requires you to provide security upon acceptance. You can usually use your car, motorbike, boat or caravan as security. Put simply, this is pretty much your way of promising the lender that you will pay the loan back within the stipulated time.
On the other hand, an unsecured loan is a personal loan that does not require security. Unsecured loans, however, are usually small loans. We can assist you in finding unsecured loans up to the value of $2,000.
How It Works
When you're stressed out and strapped for cash, the last thing you need is to face the daunting world of online lenders. After all, you don't need to feel even more frustrated than your situation has already made you. Therefore, the application process for Monzi's lender-finder service is simple and streamlined. In short, we act as the middleman between you and your next lender. We go the extra mile to ensure that our process is 100% user-friendly. It's also ultra-convenient. Plus, it's all done online – so feel free to stay in your PJs!
The first step is to fill in our quick online form. This shouldn't take you more than a few minutes, tops. After all, you'll only have to share your basic details with us at this stage. We will also ask for the reason for your loan. The best part? We don't ask you for any paperwork to kick-start the process!
Click here for more information on applying.
Short Term Loans Australia
Simply complete your forms online, then send them off to us by clicking submit. As soon as we receive them we'll get cracking to ensure a fast outcome for you. Next, our automated system will try to pair you with a lender from within our network.
If we successfully match you with a lender, they'll be in touch. From there, they'll conduct their own assessment of your application. If you're approved, your new lender will send through a digital loan contract. Approve your contract if you're happy with all the terms and conditions of your loan. Finally, once you approve your contract, your lender should begin transferring your funds.
Finally, it doesn't matter where you are in Australia, Monzi will try to help. If you're living in New South Wales and need quick cash, we can try to help. Looking for cash loans in Victoria? No worries, Monzi is here.
In short, you can count on Monzi no matter where you are. You can even apply if you're lost in the wilderness of Tasmania; Monzi does it all.
Who Can Use Monzi
As mentioned, we welcome almost anyone to apply for a loan via our website. We are proud of the fact that we only have a few rules in place when it comes to limiting our applicants. So, before you apply to use Monzi's lender-finder service, just make sure that you:
Are 18 years or older.
Have a valid contact number and email address.
Are an Australian citizen or permanent resident.
Have proof you have been receiving a regular income for at least three months.
If you are unemployed, make sure you are earning some sort of regular income.
Therefore, if you meet all these requirements, you can apply for our lender-finding service, and we'll get to work.
What Are Short Term Loans Interest Rates Like?
Ahhh. The big question.
When taking out credit, you will need to pay a certain amount of interest and or fees on top of what you originally borrowed. Put simply, there's no getting away from it.
As each lender may have different interest rates, we can't give you an exact quote on what the interest rates will be on your loan. Therefore, you will need to get in contact with your lender directly for more information.
Do You Conduct Credit Checks?
Are you on the hunt for cash loans in Australia with no credit checks? Well, at Monzi Loans, we won't access your credit report upon receiving your application.
However, we cannot guarantee that our partnered lenders won't. As a result, each lender will have a unique vetting process that they will follow. Before granting quick loans to any Australian, some lenders conduct credit checks as part of their assessment process. However, we work with lenders who understand you're so much more than just a credit score.
In other words, even if your lender does conduct a credit assessment on your application, you may still be considered for approval.
What Are Short Term Loans Used For?
We just require the reason for your loan, to pass onto your possible new lender.
We have helped many Australians get the cash they need for a wide variety of uses. Some clients have used the money to pay:
Fines
Nobody likes getting fined – but, it happens. Unfortunately, it is almost always an expense that you won't have planned for. So, if money is tight, this can be a problem budget-wise. Luckily, a small loan may help to ease the strain.
Car Services
You have to take proper care of your car if you expect it to serve you well. Plus, regular car services will help to reduce the chance of your car breaking down. Unexpectedly, and at the least opportune moment possible. Cars can be costly though, so it's little wonder so many Australians struggle to afford them.
Car Repairs
Servicing the car is one thing. Repairing it when it does give up the ghost can be another expense entirely. So, whether it needs patching up because it's old or it has surface damage in the form of dents and scratches, repairing a vehicle can be a costly affair. Additionally, some repairs can wait until a time when money is more abundant. But, if you need to send your car to a mechanic to get it back on the road fast, a personal loan may be an option to consider.
Bills
Utility bills, bond loans, phone bills, unplanned bills – they seem to be endless, don't they? Whatever the reason or service, it's always a struggle to keep up with bills. A bit of extra cash can help to ease the stress.
Holiday Costs
In desperate need of a holiday? Aren't we all? Don't worry. If you're considering short term loans to take a well-deserved vacation, we won't judge you for it. When you need a break, you need a break! We have helped countless Aussies enjoy the holiday they've been dreaming of, and we'd love to help you to do the same with a travel loan.
Medical Fees
We all know how exorbitant doctors' fees and hospital-related costs can be. Perhaps you don't have medical cover. Or your cover has run out, and the bills wind up on your doorstep. An unexpected medical expense can take a massive toll on the bank account. Sickness and stress don't go well together. So, you can apply for a lender that can offer loans for medical expenses with Monzi.
Schools Fees
A great education is priceless. Well, for the receiver of said education anyway! Their parents know that it definitely doesn't come free. If those school fees are starting to tug harder on the purse strings, you're not alone. Many parents have paid education-related fees with a manageable short term loan.
Furniture
To turn your house into a home, you'll need furniture. A cozy bed, an inviting lounge suite, a classy dining room table and chairs. Let's not forget that inviting patio furniture that makes spending time in the garden even more enjoyable. Unfortunately, these pieces of furniture can cost a fortune. Therefore, a convenient personal loan may help to ease the struggle.
Gifts
We tend to think of giving gifts as a luxury – unless it's your anniversary or your partner's birthday, of course! Therefore, in these economic times, many people struggle to find the cash to do this. That's why so many of our clients opt to go down the loan route.
Get started by applying today!
So, if you're in need of a short term loan, you can apply with Monzi Loans for a lender that might offer a cash loan when you need it most.
At the end of the day, when you need cash, and you need it fast, Monzi is here to help you find it. We're in the business of finding you a lender quickly, no fuss, just complete our application in minutes and we'll get to work finding you a lender. Well, go ahead and give it a try. All you need is a touch of Monzi!
Is Monzi Right For You?
Searching the internet for lenders may quickly feel confusing. To make things a little easier, if you have been searching any of the following terms, consider applying with Monzi. Monzi may be able to find you an available lender willing to help with:
| Short Term Loans | Short Term Loans Australia |
| --- | --- |
| Best short term loans Australia | Loans bad credit |
| Most popular short term loans | Cash loans Australia no credit checks |
| No credit check loans | Cash loans short term |
| Short term personal loans | Online loans no credit check no paperwork |
| Centrelink loans short term | Loans for bad credit same day |
| Short term loans online | Bad credit loans Australia short term |
What happens if I'm approved?
Lenders first assess your application and send you a contract if they can make an offer. It is important you read through your contract carefully to confirm you are happy with everything. After all, a contract for instant personal loan for a poor credit consumer may look different to a normal personal loan.
Therefore, confirm you are happy with the following.
Amount offered. Lenders may not always be able to offer the exact amount you applied for on our site, but they'll do their best.
The amount of time you have to repay your loan.
What are the fees and charges associated with the loan? Will you be charged for making early repayments?
If you are unhappy with something, get in contact with your lender directly before signing the contract.
Finally, you are under no obligation to approve your contract. You are free to walk away if you find the offer unsuitable.
I can't afford repayments anymore
If you lose your job or suffer from illness, you may find yourself unable to afford your contractual repayments. Therefore, you will need to get in contact with your lender directly to apply for a hardship adjustment.
Get in contact with your lender's hardship department.
Provide evidence of hardship. This can include:

medical certificate
payslips
bank statements
separation certificate.

Lender assesses your hardship application.
Lenders may offer a restructured loan upon approval.
You may be offered a break from your repayments, and adjusted repayment amount, or both. Keep in mind, however, lenders may not approve your hardship application if they feel it to be illegitimate.
Let's Stay In Touch
Want more Monzi content? Great! Stay in touch on Facebook, Twitter, Pinterest and Google. Additionally, to get the latest tips and tricks to hit personal finance follow our blog, coming soon.
If you want to learn a bit more about money management, enlist the help of the experts at MoneySmart.
Find more Monzi over on Facebook, Instagram, Twitter and Pinterest.