Access easy approval personal loans today. Apply with Monzi from $2,100 to $15,000 online. No paperwork, no hassle. 100% online application.
What are easy approval personal loans?
An easy approval loan could be one alternative for you. Unlike traditional lenders or banks, lenders offering easy loans may have eligibility that's not quite as strict. In other words, they may be more understanding of your financial situation.
When it comes to securing a quick cash loan, things like bad credit history, Centrelink payments or a low income can make it difficult. Easy approval lenders however are more willing to take on these circumstances. In other words, you can potentially be approved for a loan, regardless of your situation.
From small loans all the way up to $15,000, consider applying with Monzi. All it takes is one simple application and we may be able to match you with an available lender offering the easy loans you desire. Learn more about best personal loan rates australia here.
To give you an idea, a few examples of potential short term loan products are listed below:
Monzi and easy approval personal loan
So, who are Monzi?
Well, we're a lender-finder service based in beautiful Brisbane. In other words, we're not a lender, we're simply here to make your life simple and convenient. We match those looking to borrow, with those able to lend. Learn more about bad credit loans australia guaranteed approval here.
With so many lenders out there in the marketplace, it can be difficult to know where to begin. Monzi brings together a range of great lenders into one place.
Lodge an application with Monzi and we aim to pair you with an available lender who can offer small loans fast or maybe something larger too. Apply during business hours and we might be able to find you a match in just one hour.
Seeking a fast and easy loan of up to $15,000? Consider Monzi.
Personal loans
Personal loans are one option should you find yourself needing cash loans today. They come in a range of forms (i.e. loan amounts and repayment periods) meaning you might be able to find one that suits your needs.
At Monzi, we work with a wide range of lenders who each offer a variety of different loan products. Amounts range from $2,100 up to a whopping $15,000 and repayment periods can stretch across 12 to 24 months.
If you're applying for easy loans, your application will fit into one of three categories. Each loan type differs slightly so it's important to know what you're applying for. See below for details.
Small loans
Up to $2,000.
Unsecured.
Repaid over 12 months.
Medium loans
Amounts ranging from $2,100 to $4,600.
Secured.
Repaid over 13 to 24 months.
Large loans
Loans from $5,000 up to the maximum of $15,000.
Secured.
Repayment periods range from 13 to 24 months.
Payday loans vs easy approval personal loan
While they are similar in some ways, personal loans and payday loans are in fact different.
For starters, payday loans in Australia are typically only available for amounts up to $2,000 whereas personal loans can be up to $15,000.
Next, payday loans typically come with much shorter repayment periods. Loans are paid off in a matter of weeks or months making them a brief commitment. On the other hand, personal loans may be repaid over 12 to 24 months.
The key similarity lies in the fact that both come with fast outcomes. Both personal and payday lenders will assess your claim fast in order to provide you with a rapid outcome. That way, you can get your cash ASAP.
Can I get easy approval personal loan without a credit check?
In assessing your application, lenders typically consider your credit history because after all, past behaviour is the best predictor of future behaviour.
Put simply, if you've been a reliable borrower in the past, there's no reason you won't be in the future and vice versa.
In saying that, some lenders may be willing to offer loans with no credit check. This, however, will be at the discretion of the lender. While some lenders may by-pass a credit check, others will not.
In order to assess your application without a credit check, lenders would instead look at your financial circumstances. Your income and expenses can provide a guide as to what's affordable.
If you are looking for a no credit check loan, consider applying with Monzi. We may be able to match you with a lender offering loans up to $15,000.
Instant easy approval personal loan
While in the modern world we want things immediately, when it comes to loans, that's not quite a reality.
While an instant loan sounds like a promise, it shouldn't be taken literally. In other words, you won't get your cash the moment you click apply.
Instead, an instant cash loan online refers to a loan that is processed in such a hurry that it feels like no time has passed. If approved, you may have your cash before you know it. However, there will be some waiting time involved.
Do I meet Monzi's eligibility criteria?
At Monzi, we're keen to help as many Aussies as possible. In saying that, we do have four criteria you must meet before applying. See below.
At least 18 years old.
An Australian citizen or permanent resident.
Have a current email address and phone number.
Have been earning a regular income, deposited into an online banking account for three months prior to your application.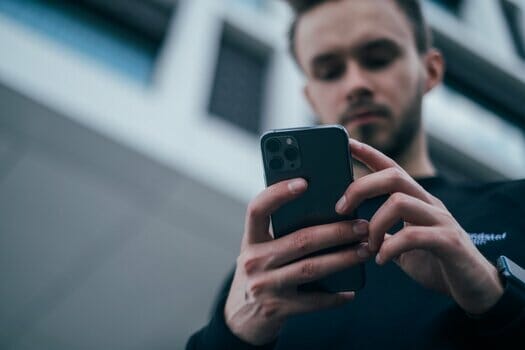 Same day easy approval personal loan
While Monzi's simple process makes it easy to apply in minutes, receiving same day loans is not guaranteed.
Typically, it's good to allow for a wait time of up to 24 hours. In saying this, same day loans may be possible, however, there are a number of factors that must be considered.
To give yourself the best chance, ensure you apply with Monzi during business hours. From there, we may be able to match you with an available lender in just 60 minutes.
With easy approvals, lenders will waste no time assessing your claim in order to provide you with an outcome ASAP.
If it all goes to plan and you provide all the required personal details, it may be possible to receive your same day loan approval. Unfortunately, though, this won't always be a reality.
Easy loans online approval
The rise of online lending has made your life easier. In the past, your only choice was to go to a bank. These days, there are hundreds of potential lenders you can access at the click of a button.
With so much choice though, it can be difficult to know which lender is right for you. That's where Monzi comes in.
Lodge one simple application in minutes and we'll do what we can to match you with an available lender in no time. All lenders in the Monzi network are reputable and of the highest quality so there's little stress on your end.
We make finding a lender convenient. You can apply in minutes making it one of the easiest things you'll do all week.
Bad credit and easy approval personal loan
Unsecured loans for bad credit are a common avenue for Aussies with poor credit history. Moreover, these loans may be offered by the lenders in Monzi's network.
While they will still assess your claim like any other lender, they may be more understanding of less-than-desirable circumstances. As a result, they may be willing to look past your bad credit and focus on other factors instead.
In order to do this, they'll look at your complete financial situation. This may include your income, assets, expenses and your desired loan amount in order to determine what's affordable for you. If the repayments could be made without hardship, your application may still be approved.
While there are no guarantees, lenders offering easy approval may provide accessible personal loans for bad credit borrowers. Bad credit loans, though, may come with higher rates or fees given the lender's additional risk.
What does my credit score mean?
Your credit score will typically be a number between 0 and 1,000 or 1,200, depending on the credit rating agency you are dealing with.
In Australia, your credit score is rated on a five-point scale ranging from below average to excellent. Lenders use your credit score to determine the risk associated with lending you money.
For more details, check out the ASIC's Moneysmart website. It may be able to provide you with any of the additional details you require.
Can I improve my credit score?
Taking steps to improve your credit score is never a bad idea. After all, it's often one of the first things lenders look at when they decide if they should lend you money.
The good news is that if you have a credit score that's not too crash hot, it's possible to improve it. A word of warning though, there is no quick fix. It will take time and discipline. After all, your credit score reflects your complete history as a borrower.
In any case, useful tips include:
Rely on credit only when you need it.
Pay your bills on time.
Pay off your existing debts.
Shop around to find the best deal when applying for credit.
Monitor your credit report: check it regularly to ensure there are no errors.
Can I get a personal loan with a credit score of 550?
It is possible, however, a credit score of 550 is typically considered below average. As a result, it may be difficult.
In any case, approval of any loan will be at the discretion of the lender you are dealing with. Furthermore, there are a number of other variables that affect an application's outcome.
Ultimately, Monzi cannot say definitively if your application will be approved. Remember, however, that lenders in the Monzi network may look at more than just your credit history.
Which lenders offer loans for bad credit?
There are a number of lenders out there who may be willing to offer bad credit loans. Luckily for you, there are a few in the Monzi network.
If you've got a subpar credit score, applying with Monzi is a simple first step. From there, we'll aim to match you with an available lender. This lender may be willing to take on bad credit. Depending on their individual policies, you may be approved for a loan regardless of your credit score.
One thing to remember is that when it comes to poor credit, nothing is guaranteed. Lenders will complete an assessment of your application, however, they retain the right to extend credit where they see fit.
How do I get approved for a personal loan?
If you are paired with a lender, they'll need to assess your application. This is a requirement of Australian lending law. In short, lenders must ensure the loan is suitable for the customer.
In order to be approved, you will need to meet the lender's requirements. This will typically be determined by your credit history, your income and expenses. All lenders differ slightly in their requirements though so it is difficult to provide a clear answer.
Ultimately, if you are earning a regular income and the loan repayments would fit comfortably with your current budget, your application will likely be approved. However, lenders do retain total control of the approval process meaning no loans are guaranteed to be approved.
What might I need to provide when applying for easy approval personal loan?
In order to assess your application, lenders will require some key information. Providing this information when you apply can help to ensure your fast cash loan application is processed without delay.
Before applying, ensure you have the following on-hand:
Personal details: contact information, name, date of birth etc.
Online banking information.
Proof of income.
Loan amount and ideal repayment period.
Any other relevant information (e.g. MyGov details).