Same day loans from $2,100 to $15,000. Get started with Monzi when you need fast cash today. Same day outcomes within 60 minutes* Apply Now!
What are same day loans?
These are convenient loans with a short repayment terms. Moreover, same day cash loans are potentially transferred into your account the same day your loan is approved. Usually, the repayment period for same day loans will range from 12 to 24 months. Additionally, because borrowers can apply for loans online within minutes, same day loans can be a convenient way to cover an unexpected expense.
Monzi is a lender-finder that may be able to find you a lender who could offer bad credit loans ranging from $2,100 to $15,000.
Receive government benefits? You may be able to apply for both secured and unsecured loans for Centrelink customers. Learn more about bad credit loans australia guaranteed approval here.
How do same day cash loan work?
Same day loans are fairly straightfoward. All you need to do is apply with a lender online who will then aim to assess your application as quickly as possible. If you're approved and everything goes to plan, your funds will appear in your bank account on the same day you accept your loan contract.
If you need quick cash loans in your account today, you could consider applying with a lender offering same day loans online. However, finding the right lender can often be time-consuming and tedious. Therefore, Monzi's lender-finder service could be a great tool if you need cash fast. Learn more about best personal loan rates Australia here. Learn more about personal loans bad credit instant approval here.
In short, if you apply today, our automated system will attempt to pair you with an available lender from our network. Best of all, you may be able to access cash loans from $2,100 to $15,000. As a result, there may be an amount on offer that suits you.
Monzi's past customers
If you're in a pinch, it may be tempting to search online for payday loans. This, however, may not be your only option. Read more about payday loans Centrelink no credit check here. Learn more about credit card limit calculator, joint personal loan, pay on demand Australia, mobile lending, bridging loan calculator, cosmetic surgery loans, fast $2,1000 loans, bond loan NSW, 3000 loan, how does humm work, and cash loans ballarat here.
At Monzi, we are proud that we've helped thousands of people all across the country get their hands on the fast loans they need.
Our network of lenders may offer small unsecured loans, as well as larger secured loans.
Same day bad credit loans- do they exist?
We've all made mistakes in the past that may have resulted in a less-than-perfect credit score. The thing about your credit score, however, is it follows you around for a while. A credit default listing, for example, may stay on your credit report for up to 7 years!
Therefore, if you have made mistakes in the past and have a bruised credit report, you may feel like your options are limited.
Admittedly, while traditional lenders like banks may be hesitant to approve you for credit, there are still options available to you. Many short term lenders may, for example, be willing to look past your poor credit report to offer same day cash loans.
In short, Monzi can help put you in touch with one of these lenders.
Easy same day cash loan with fast approval
Put simply, life has a habit of throwing a few unexpected expenses your way. It always seems, however, that these expenses come our way when we aren't in the best financial position. Read more about no credit check loans here.
Maybe your car has broken down again? Or, perhaps your friend is having an impromptu wedding in another state, and you need to cover the travel costs? Or maybe, you just need a little cash to cover the rental bond on your new place. Whatever the reason, if you're looking for lenders offering fast same day loans online, you can forget the hassle with Monzi.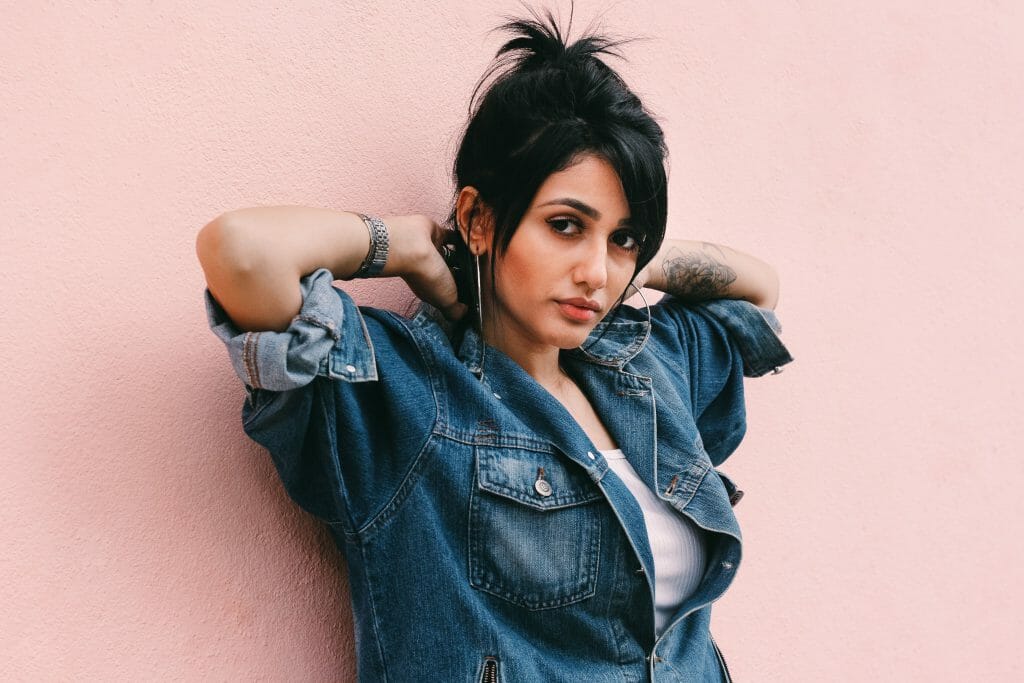 Instant same day cash loan
If you apply with Monzi, we may match you with a lender in just 60 minutes. From there, if everything goes to plan and your application is approved, then you may receive a same day cash loan. Unfortunately, though, when it comes to instant cash, loans things are a little different. Read more about easy bond pay here.
With this, the most important thing to note is that an instant loan won't be truly instant. In other words, you won't receive an outcome as soon as you hit 'submit.' Instead, your lender will take the time to assess your current financial situation and credit history to determine if you should be offered a loan. As a result, you must always account for some waiting time.
Given this, instant loans may be better thought of as same day cash loans that are processed so swiftly that it feels like no time has passed. If you apply with Monzi, then instant same day loans may be possible. However, this is not guaranteed.
I need a low interest loan same day!
Monzi works with a network of lenders that offer competitive interest rates. However, we are only a lender-finder service. Therefore, we cannot guarantee what the interest rate will be.
You can consult Monzi's costs page to get a rough idea of what you could expect to pay. Again, however, this is just a rough guide. Alternatively, to get a better idea to pay off your loan you will need to consult your individual lender's costs page.
Keep in mind, if you apply for a loan today, the lender is likely to charge additional fees and charges on top of the interest and principal. As a result, Monzi cannot guarantee if you will be able to access loans with low interest.
Same day loans with bad credit on Centrelink
So, you've got bad credit and receive Centrelink benefit payments. Unfortunately, this can make it difficult to access credit, particularly through traditional lenders. Luckily, Monzi knows lenders who are here to give you a fair go.
While we cannot guarantee if your application will be successful, we always endeavour to match you with an understanding lender who may be able to help. In some cases, they may even offer cash loans for Centrelink customers with bad credit on the same day that you apply.
That said, keep in mind that lenders retain the right to approve applications where they see fit. Moreover, these loans can be expensive, given that lenders charge fees and interest. As a result, if you are a low-income earner or receive benefit payments, then they may not be an appropriate option for you. Read more about cash in 1 hour no credit checks here.
How can I get same day payday loans?
Monzi might not be able to help with an Australian lender offering a payday loan. However, if you're looking for same day personal loans, Monzi may able to help. In short, Monzi works with lenders who may be able to process your loan the same day as approving the loan contract. As result, you might access quick online loans with same day payouts through our service.
Keep in mind, however, that access to funds is dependent on inter-bank transfer times.
Guaranteed approval payday loans same day
We understand that you may want quick cash loans. However, guaranteed approval same day loans should not be the answer.
Due to Australia's lending legislation, lenders cannot legally offer these products. Instead, they must assess all applications that they receive to ensure that the loan is suitable for the borrower. In short, it's about protecting you as a borrower.
Given this, if you do come across lenders offering guaranteed approval, loans then you should avoid them. One way to do this is to submit an application form with Monzi. We only associate with trusted lenders who will do things by the book. As a result, you can be sure that they will act responsibly.
Are there any same day loans with easy approvals?
Same day loans easy approval might seem like a reasonable alternative to guaranteed approval loans. With this, it's important to note that while online lenders may be slightly more lenient than traditional credit providers, approval isn't necessarily easy. Ultimately, you must be earning sufficient income and meet required criteria to be offered a loan. As a result, whether you can access same day loans with easy approval may depend on your financial situation. Learn more about instant cash loans australia here.
Before applying for same day cash loans
In certain situations, a same day loan can be the convenient cash injection you're looking for to see you through a financial emergency. However, these loans may not be for everybody. Therefore, consider the following before you apply online:
Your finances. Do you have a rough idea of what the repayments may look like? If so, are you able to reasonably afford it within your regular budget?
Fees and charges. Is the lender clear about all the associated costs? Do you know what upfront and ongoing fees are associated with your loan? Moreover, do you know what happens if you miss or are late on a repayment?
Interest. Interest is expressed as a percentage of the principal. Rates may vary based on the lender, your credit history and whether you apply for an unsecured or secured personal loan.
Criteria. Do you meet the lender's criteria? Some lenders may consider applicants with poor credit, while others may not.
Loan purpose. Many same day personal loans are taken out to cover an emergency expense. However, in certain situations, a loan may not be your best option. Consider whether the expense is truly an emergency and whether or not there are any alternatives available to you outside of applying for credit.
Features. Is the loan a fixed or variable rate? Are you allowed to make early repayments without incurring a fee?
Same day loans Australia: apply today!
Are you ready to begin the application process? To get started, simply scroll on up to the loan calculator at the top of this page. Apply during business hours and you may receive an outcome within 60 minutes.