Bad credit loans available online from $2,100 to $15,000. Bad credit may not be an obstacle. Get an outcome within 60 minutes*. Apply.
Monzi do not offer financial advice. Consider seeking independent legal, financial, taxation or other advice to check how the information and ideas presented on this website relate to your unique circumstances.
What are bad credit loans?
Bad credit loans are simply loans available to consumers with bad credit rating. If your credit report contains multiple missed payments or defaults, traditional lenders may be unwilling to offer you a loan. Bad credit loan, on the other hand, work a little differently.
In short, bad credit lenders will focus on your current relationship with money, rather than just your past.
Keep in mind that lenders will interpret a poor credit score with you being a risky loanee. Moreover, lenders will likely charge higher rates and fees to compensate for this added risk. Read more about personal loans bad credit instant approval here. Learn more about payday loans no credit check here.
Common examples of bad credit loan include payday loans, loans with no credit check and certain short term loans. Learn more about boat loans here.
Bad credit loans explained
Personal loans for bad credit history may be available to consumers with below-average credit. Not only that, bad credit loans can be used to cover any personal expense, from medical bills to travel money.
Generally, there are two types of personal loan: secured and unsecured. With small unsecured loans, the borrower approves the contract and commits to loan repayments with certain terms and conditions.
Secured loans, on the other hand, also use one of the borrower's assets as collateral against the loan. Typically, secured loans for bad credit include mortgages, car loans and certain personal loans.
Finally, you may even be eligible for loans on Centrelink.
How do bad credit loans work?
Bad credit loan work a little differently to a traditional personal loan. Moreover, if defaults or missed payments have left your credit score in tatters, you could consider applying for loans for bad credit.
Once the consumer applies for a specific amount, the credit provider will assess their application. If the loan approved, the lender will make an offer.
Consumers then make loan repayments according to the loan terms. Repayments stop once the consumer has repaid their bad credit loan. Learn more about loan against my car this is paid off here.
These loans for bad credit, however, are more expensive than standard credit loans. In other words, lenders will charge higher rates and fees to compensate for the added risk.
While these lenders will still take your bad credit history into account, they will also take into consideration your:
income
expenses
loan repayment history
saving habits
asset used as security (if applicable).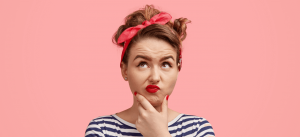 What is bad credit?
Bad credit is essentially your track record of failing to repay your loan according to the contractual terms. Moreover, bad credit may also be a result of loan defaults, multiple applications for credit in a short space of time, as well as rejected applications.
Essentially, your bad credit history helps lenders gauge whether or not to lend to you. Consumers with bad credit will be perceived as a risky loanee. Read more about secured bad credit personal loan here.
How do I know if I have bad credit?
Access a free copy of your report from credit reporting agencies to know if you have bad credit. Depending on the agency, your credit score will range anywhere from zero and 1,000 or zero to 1,200. Put simply, the lower your credit score, the worse your credit is.
Have you had difficulty securing a loan from a bank or a credit union? There may be a chance your credit score is doing you a disservice. In particular, there could be several different reasons why your bad credit history is affecting your application, including:
Missing loan repayments.
Defaulting on credit.
Applying for credit too often.
Bankruptcy or Part IX debt agreement.
Keep in mind that you may receive a credit score of 350 from one credit reporting agency and 400 from another. As such, it may be worth accessing your score from multiple different credit reporting bureaus.
Should I trust lenders offer bad credit loans Australia guaranteed approval?
You should never trust any lender offering cash loans guaranteed approval. After all, it is technically illegal for lenders to guarantee a personal loan no matter what. This is because all credit providers are required by law to lend money responsibly.
More specifically, lenders are required to follow the responsible lending obligations laid out by the Australian Securities and Investments Commission (ASIC). Consumers are then protected from being offered credit contracts that are unsuitable for their situation. Read more about best personal loan rates australia here.
Credit providers can meet their responsible lending obligations through three steps:
Make reasonable inquiries about the consumer's financial situation, as well as their requirements and objectives.
Take reasonable steps to verify the consumer's financial situation.
Make an assessment as to whether the credit contract is not unsuitable for the consumer.
Examples of a credit contract being unsuitable for the consumer would include:
The consumer is unable to afford the repayments, or only under substantial financial hardship.
The contract is unable to meet the consumer's requirements and objectives.
Can Monzi find me $15,000 bad credit personal loans?
Yes, potentially.
Through Monzi, you can apply for bad credit personal loans up to $15,000. However, to be loan approved for a $15,000 dollars, you must meet certain criteria. In short, you must be earning sufficient income to cover the associated repayments. Moreover, you'll need to attach an asset as security too.
Even then, if you do have bad credit, your lender will determine your outcome. While bad credit $15,000 loans may be possible, in some cases, you may be offered a smaller loan that better fits with your financial situation. Read more about fast cash loans bad credit here.
Finally, note that you won't find $15,000 bad credit personal loans with guaranteed approvals. As we've mentioned, credit providers must lend responsibly.
Are there loans for people with bad credit?
There are loans available to people with bad credit history. These lenders can be found through Monzi.
There's nothing more stressful than needing money (that you don't have) to deal with an emergency.
We're pleased to tell you that when you apply with Monzi's lender-finder service… yes, there is!
Imagine your car breaks down at the worst moment. Finally, you lose your job and realise how little attention you paid to your savings account.
Therefore, whatever your reasons for needing the cash advance, we can potentially help you find a lender to provide you with it. Borrow money 100% online through our lender-finder service.
Is it easy to get a bad credit loan from the bank?
In general, it may not be easy to get a bad credit loan from the bank.
Traditional lenders like banks and credit unions may be hesitant to approve Australians with a bad credit history. As a result, consumers may need to look elsewhere to find loans for people with average credit. Luckily, there are still online options available.
For example, consumers could apply with lenders offering bad credit payday loans. Payday loans are often relatively easy to qualify for and may come without a credit check. Despite being advertised as easy loans for bad credit, payday lenders may not be your best option. Specifically, payday lenders may only be able to offer small loans of $2,000 and under with inflexible terms.
On the other hand, consumers may be able to qualify for personal loans. Personal loans are often available at larger amounts than payday loans, and may also have more flexible repayment terms. Moreover, Monzi may be able to match you with a lender potentially offering cash loans Australia.
Can I apply for debt consolidation loans with bad credit?
Yes, as we've mentioned, Monzi knows more than a handful of lenders willing to offer online loans with bad credit. As a result, if you apply with us today, we may be able to match you with a credit provider who can offer bad credit debt consolidation loans.
However, if you're unsure of what consolidating your debt involves, allow us to explain.
In short, a debt consolidation loan allows borrowers to access the cash they need to pay off their existing debts. As a result, they're left with one loan, one regular repayment and one interest rate. Essentially, the goal is to simplify and streamline debt repayments to give borrowers a more straightforward path to being free from debt.
Having said this, before making any decision regarding debt consolidation, ensure you do your research and consider your financial situation. A great place to start may be Moneysmart's refinancing and debt consolidation guide.
Instant loans for bad credit: Monzi's explanation
We get it. You need instant Australian cash loans now. While instant cash loans bad credit seem like the perfect loan product for you, it's worth knowing exactly what they are.
In short, with instant approval loans for bad credit, you won't receive your cash the second that you hit 'submit.' Instead, your application must be assessed.
This is due to Australian legislation that requires lenders to assess all applications received. This is to ensure that the credit the borrower applies for is suitable for their needs.
As a result, while lenders will aim to provide an outcome ASAP, there will always be some waiting time involved.
Should I apply for a secured loan if I have bad credit?
In short, whether you should apply for a secured or unsecured loan will be determined by your ideal loan amount. To make this clearer, at Monzi, we work with lenders who may offer unsecured personal loans bad credit instant decision up to $2,000. However, larger loans must be guaranteed with an asset (e.g. your car).
In any case, if you do apply for secured loans for bad credit, make sure that you have an eligible asset. Borrowers most commonly secure loans with their car, however, lenders may be able to accept motorbikes, boats or caravans too.
Finally, one thing to note is that lenders may offer lower rates on secured loans. This is because the loan is guaranteed. In other words, if you fail to meet your repayments, then the lender can potentially take steps to repossess your asset to recover their losses.
As a result, before you apply, it's crucial to consider the risks and possible consequences.
What do lenders assess when I apply for bad credit loans?
So, what exactly do lenders assess to determine your suitability for credit?
In short, they're looking to determine whether or not you have the capacity to repay any money that you borrow. In other words, will your repayments fit comfortably with your budget?
To do this, they'll examine your income and expenses. By assessing the balance between the two as well as your loan amount, lenders can get an idea of how the repayments would suit you.
Beyond this, they'll usually assess your credit history as well to understand your overall reliability as a borrower. Obviously, if you have a history of defaults, then you'll be considered more of a risk than someone with a perfect repayment history.
By combining all the information they gather, lenders can then reach an outcome in regards to your application for cash loans bad credit Australia.
Why is my credit report so important?
Your credit report and credit score reflect your history and behaviour as a borrower. For lenders looking to offer you quick loans bad credit, it is an essential resource that they can use to learn about you.
As part of their assessments, lenders are looking to determine how trustworthy you are. That is, if they lend you money, what is the likelihood that it will be repaid without issue? This is usually referred to as your creditworthiness. Lenders assess this by looking at your repayments history and other credit listings, such as defaults or credit inquiries.
If you've got a good credit score and have a history of making repayments on-time, then lenders will likely be satisfied that you are not a default risk and will often be willing to offer you a bad credit loan. On the other hand, a series of missed repayments or defaulted loans in your past may make it difficult to access the credit you require.
Can you fix your bad credit rating?
Yes.
While bad credit finance may be an option for you today, you don't want to have to always rely on these loans for bad credit history. So, why not take steps to improve your credit score and credit history?
While there are no immediate remedies, if you can implement effective borrowing habits and remain disciplined over a long period, then eventually you should see results. If everything goes to plan, you could leave behind your days of applying for bad credit loans.
As a guide, handy tips that can potentially improve your credit history include:
Keep your credit card balances low.
Pay your bills on-time
Only open new credit accounts when necessary.
If opening a new account, shop around to find the best deal (e.g. lowest interest rates or fewest fees).
Monitor your credit report regularly for errors.
Bad credit loans: how much can I borrow?
You can potentially borrow up to $15,000 through Monzi.
Lenders may require security to be attached to their medium and large bad credit loans. Lenders will usually accept assets like your car, motorbike, caravan or boat as collateral. You must, however, be the registered owner of the vehicle to attach it as security.
Can you find me a $5,000 bad credit loan with guaranteed approval?
No, we cannot find you lenders offering bad credit cash loans guaranteed approval.
As we mentioned earlier, we cannot guarantee approval from any lender. However, we may be able to pair you with a lender who might be able to offer $5,000.
A $5,000 personal loan is known as a large secured personal loan. Therefore, you will need to attach one of your assets as security against the loan. Lenders are often able to accept a car, motorbike, caravan or boat. You must, however, be the registered owner of the vehicle to use it as security.
However, again, you will not be offered guaranteed approval loans if you apply with Monzi.
How can I get a loan without a credit check?
To get a no credit check loan, you could apply with a no credit check lender. No credit check loans, however, are often linked with payday lenders.
Monzi may be able to find you an alternate lender option. Instant cash loans no credit check may not be your only option.
That's why Monzi aims to find lenders that look at more than just your credit score. Put simply, Monzi cannot guarantee whether or not a credit check will happen. However, we can guarantee they will focus on more than just your bad credit rating.
Keep in mind that all lenders and credit reporting agencies are separate entities. Therefore, Monzi cannot speak on their behalf.
Bad credit loans FAQs
We've built up a wealth of knowledge after so many years in the game. So, if you still have any questions or doubts about bad credit loans, read on!
What is a sub-prime interest rate?
An above-average rate is a sub-prime prime interest rate. Lenders will usually charge these higher rates on bad credit loans to make up for the additional risk.
Can you apply for a personal loan with poor credit history?
Yes, you can apply for a personal loan if you have a poor credit history. Monzi looks to help consumers from across Australia, regardless of their credit.
Can I apply for a bad credit loan if I have been bankrupt?
You can apply if you have been bankrupt in the past. Lenders may vary in their policies, so you are not guaranteed approval.
Am I able to refinance a loan with poor credit?
Yes, you can refinance a loan with bad credit. Depending on the loan, you may be considered for refinancing with a lower interest rate.
Will I be approved if I have unpaid defaults?
You are not guaranteed to be approved if you have unpaid defaults. Approval is always subject to assessment and at the discretion of the individual lender.
Will my bad credit influence approval times?
Your bad credit will not influence approval times. In general, bad credit loans will be assessed within the same timeframe as typical loans.
Will my bad credit score last forever?
Your bad credit score will not last forever. Anybody can improve their credit over time by consistently showing good borrowing habits.
Can my business apply for a bad credit loan?
Yes, your business can apply for bad credit loans. However, at Monzi, we only work with lenders who may offer personal loans for bad credit. As a result, you must do your research to find a lender who may offer small business loans.