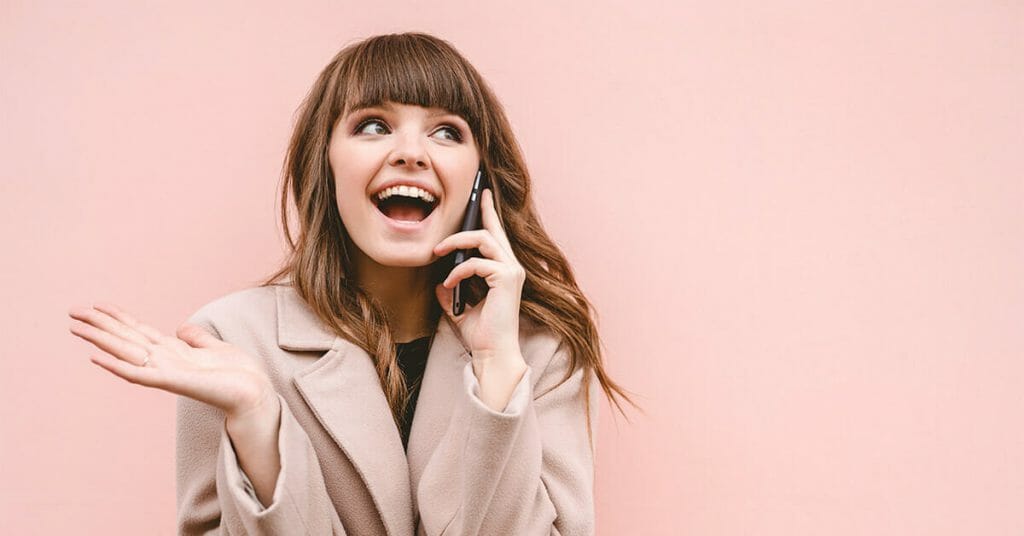 "Monzi is a lender-finding service. We do not offer financial advice. Consider seeking independent legal, financial, taxation or other advice to check how the information and ideas presented on this website about loans relate to your unique circumstances."
Monzi is a new and efficient lender-finding service that operates with the best interests of loan applicants in mind. We can find lenders that offer small business loans, small loans for Centrelink customers, and even tiny loans for people who are bankrupt or have been bankrupt. You can apply for a lender, online and in the comfort of your living room.
Small loans are like cash loans, only even less complicated. They usually range from $300 to $2,000 and are unsecured. Micro loans can be disbursed in less than 24 hours because lenders receive applications online as soon as they are sent and accept and approve applicants electronically.
Small Loans Australia: Why You Should Apply With Monzi Now
Monzi Loans caters to Aussies looking for small quick finance nationwide. We can help anyone find a lender. The application process is easy and efficient. We acquire all your relevant data quickly and sort through our vast database of hundreds of lenders – it would take you days to do this yourself!
Personal information is completely safe with us. All data is secured through McAfee and Comodo. Monzi likes keeping things safe and simple. We can find a top-notch lender to provide small business loans, loans with bad credit and unsecured loans for Centrelink customers. We step in to help our customers get loans when they need them most. Our lenders offer all kinds of loans and anyone meeting eligibility criteria can apply.
Reasons to Apply?
There are as many reasons to apply with Monzi, as there are people who need them. A person can find themselves in a fix suddenly and without any warning. An unexpected and urgent visit to the dentist can set you back by a couple hundred. Unexpected illness of a family member, car accident, or urgent home repairs after a pipe bursts and floods your property…the list is endless.
Small loans can make the difference between financial health and safety and insolvency. This is particularly relevant to companies. There is no better time than now to apply for small business loans.
How Do We Work?
You apply, and we get to work looking for a lender – it's that simple. There is a short application form to fill out on our website, where you enter the amount you'd like to receive. Micro loans are up to $2,000 and come with a 12-month repayment term, so you won't be pressed for time. No paperwork is required. Monzi can find you a lender that can provide quick cash in minutes. Then, it's up to you and the lender to work out the details. They'll get in touch with you by phone or email – prepared to hear from them.
What about Credit Checks?
Monzi cannot guarantee that the organization we find will waive their right to perform a credit check on your application. Please know that a prospective lender will most probably look beyond your credit rating. Other factors lenders look at include your current earnings, financial stability and personal circumstances in general.
Our partners are true professionals. As such, they will take all relevant factors into account to accurately evaluate a client's ability to repay their proposed loan.
Mirco Loans Fast: As Highly Demanded As Ever
Micro loans are a type of personal loans, which are a key element of the AU finance sector according to data of the Reserve Bank of Australia. Over the past ten years, personal loan balances nationwide have retained a stable level of around $110 billion in total. The demand is no accident: people apply online, get cash fast.
Who is eligible to apply?
To be eligible to apply with Monzi, you need to be a citizen or permanent resident of Australia who is over 18. You need a valid mobile number and email address and must have been receiving a regular income for the past 90 days or more. We would need proof of this, which is why a copy of your bank statements would be required.
Is Bad Credit Always a Problem?
No. Some of our lenders offer loans for people with bad credit too. Apply and let us help – lots of us believe in second chances. We've also secured loans for Centrelink customers in the past. Secured loans are simply loans secured by equity, such as a car, motorbike, boat or caravan. The lenders we find offer secured loans from $2,001 to $10,000 and can be repaid over a period of 13 to 24 months.
What are the Possible Costs?
Our lender-finding services are free. You won't be charged anything if we are unable to find you a lender or if you don't like the lender's terms. You can cancel at any time without incurring a cost.
When you apply with Monzi Loans, we do searches very carefully to find the perfect lender depending on the applicant's unique circumstances.
If you get a loan, how much would you expect to have to pay back? Monzi's lender-partners offer medium and large loans as well, but their terms are different from those of small finance, the amounts of which can range from $300 to $2,000. Quick money loans are normally repayable over 12 months – with weekly, fortnightly, or monthly installments.
Transparent Terms
The full repayment terms will be disclosed by the lender you are referred to if your application is approved. Fees can differ depending on each lender and each loan type, however, there are some industry standards. For example, small amount credit contracts (most loans of $2,000 and under) do not charge an annual interest rate (%), as this is against Australian regulation. These loans will likely include an establishment fee for 20% of the loan principal and and ongoing monthly fee for 4% of the loan principal. Depending on the lender, there may be additional costs associated with missed/re-scheduled repayments, although, these extra fees will be outlined with the loan contract.
No Hidden Fees
The fee structure is fully transparent. You won't be charged hidden fees. How does it work? Let's give an example. Say you get a loan of $1,000 over 50 weeks). The establishment fee will be $200 (20%) and the monthly fee will be $40 (4% charged per month over 50 weeks). Thus, the total to be repaid will be $1,680, in 50 weekly instalments of $33.60. Alternatively, you can also pay in fortnightly or monthly instalments.
The maximum comparison rate on small loans is 199.43%. Please note this comparison rate is valid only for the above example and the other examples for loans on Monzi's website. As a lender-finder, we cannot guarantee the costs of other lenders, so different loan amounts or terms might change the rate.
Demand for quick cash is increasing across AU, and Monzi is a solid, reliable lender-finding partner. We work with lenders nationwide. We are able to facilitate small finance in Queensland, small loans in VIC, NSW, SA…that's quick cash for every state in Oz!
Don't waste time on "loan interviews" and wait for lenders to make decisions. Apply with Monzi now and have your cash in minutes, not days.
Loans in your Account in an Hour
We've been able to get applications approved on the same business day and applicants have had their cash deposited into their bank accounts within an hour of applying! We can't guarantee we'll always make this best-case scenario happen, but we promise we'll try. We can also secure quick cash travel loans of up to $10,000 in 24 hours.
Micro loans – fast outcomes shouldn't be a problem. No more endless online searches, no annoying phone calls and meetings, no waiting. These are the benefits of applying with Monzi. The application is convenient, and not only because it saves you a lot of time. Our partners trust us and they can offer personal loans directly to you.
You can apply from any computer or smartphone. There is no need to go to a bank and observe its business hours. We don't ask for paperwork, although,we will require your internet bank login details in order to access read-only copies of your bank statements. We will also need to confirm a few personal details, and MyGov login details if you are receiving Centrelink benefits. Your bank statements will be viewed by lenders in a read-only format. Our partners use the latest security software to protect your information. Your data is safe and sound.
Our partnership with you ends when and if we pair you with a lender. The lender will be in touch to fine-tune your loan details. You are not obligated to sign a contract. Repayments are subject to the loan provider and their client terms. Usually, our clients and their lenders set up a direct debit and instalments are deducted from their account automatically.
Renegotiating Terms
At Monzi, we know that can emergencies strike without warning. Disaster can strike in the form of sudden illness, accident, or divorce. Our lenders are reasonable and flexible. Just get in touch with your lender if you'd like to make changes to your repayment structure. You know what the alternative is!
Please note that most loan providers require one business days' notice before your next instalment is due in order to make any changes effective.
We Welcome your Feedback on our Service
Please feel free to provide constructive criticism if you have any issues with our lenders or services. If Monzi is not aware of an issue, we can't address it. To inform Monzi of any problems, you can contact us on hello@monzi.com.au, or through their website. Generally, Monzi deals with any and all issues immediately after being notified. If we are unable to do so for any reason, the issue is escalated to a senior partner. Efforts are made to deal with all complaints as fast and effectively as possible.
If an issue cannot be resolved to a client's full satisfaction within 24 hours of notification, Monzi's staff records the details in the lender-finder's Complaints Register. If Monzi needs more information, they'll notify you. Monzi may ask you to complete a complaint form. If you phone a complaint in, a staff member will fill out this form on your behalf. You'll be notified that your complaint has been received within 2 business days in writing.
Support from Monzi
Monzi's professional, helpful, and friendly support team is available online every business day during working hours.
Data Privacy
Monzi abides by the Privacy Act 1988 and regards all client records as confidential. Only our lenders receive access to them to help make a decision on your application. Our lender-finding service makes every effort to protect the security and confidentiality of personal data from misuse, unauthorized access, interference and loss, modification, or disclosure.
We Are Not a Direct Provider of Loans
Monzi is not a lender. We offer only referral services. Monzi does not fund any other loans directly.
We refer applications to a third-party lender who decides if applicants fulfil their conditions. The lender will inform you of their fees and other terms were relevant to your requirements before making you an offer. Please review offers and read loan contracts carefully before signing.
The lender might pay us a referral fee depending on the outcome of their interaction with you.
So, Are You Ready to Apply?
Small loans can have many advantages, but they have their downsides too. They can be expensive and might not solve your debt issues. If you have serious money problems, we recommend calling a free financial counsellor at 1800 007 007 to talk about them. This number is valid throughout AU.
If you're having trouble paying your utility bills, talk to your gas, electricity, or water supplier and try to agree on a payment schedule.
You may be eligible for an advance from Centrelink if you are receiving government benefits.
Or, if you're ready to apply, just scroll up and get started with our loan calculator!