Small loans from $2,100 to $15,000 online. Get an outcome within 60 minutes*. Good & bad credit welcome. No paperwork, 100% online. Apply now!
What are small loans?
These loans are a type of small personal loan from $2,100. Monzi is able to find available lenders who may be able to offer small short term loans.
Do any lenders offer small loans with bad credit?
Yes. While in the past, lenders tended to avoid bad credit applicants, things have changed. These days, lenders are much more understanding of your circumstances when they assess your online application.
In short, it's all about a new focus. Rather than zeroing in on your credit file, lenders look at the bigger picture. While they will still assess your credit history, they'll also look at the balance of your income and expenses to determine your capacity to meet your small personal loans repayment.
As a result, if you've worked yourself into a secure financial position then you can potentially be approved for a small loan with bad credit even with a few credit mistakes in your past.
However, keep in mind that not all lenders will be willing to offer small personal loans with bad credit. As a result, approval is not certain and may depend on the lender that you are dealing with. Read more about best personal loan rates australia here.
Can I get small personal loan without a job?
In short, there may be some lenders willing to offer loans for unemployed. However, this comes with a significant condition.
To be eligible, you will need to prove that you are earning regular income in some form. While that won't be a wage, it could include rent payments received or potentially even benefit payments.
Without this, you will be denied as your cash loan application will be ineligible. After all, lenders must be sure that you can repay any money that you borrow.
In saying this, even if you can show this, approval is not certain. Offering unemployed cash loans is risky for lenders. As a result, they may be hesitant to offer these loan products.
Can I get small personal loans on the same day that I apply?
At Monzi, we work with a host of lenders who offer small quick loans online. In saying this, same day cash loans won't always be possible. However, there may be a few things that you can do to improve your chances.
Firstly, you will need to apply during business hours. Do this, and we can potentially pair you with a lender in just 60 minutes. The other thing that you will need to do is supply all the required details when you apply. That way, your online application can go off without a hitch.
If your online application is approved, you'll then be transferred your cash. Interbank transfer times do vary meaning access to your money won't necessarily be immediate. Learn more about payday loans here.
In any case, if everything goes perfectly, then it may be possible to receive your small same day loan. However, given that there are several factors at play, it's often wise to account for a waiting time of up to 24 hours.
Can you find me small loans no credit check?
Often, people who search for no credit check loans are concerned about their poor credit history. Therefore, these borrowers may be inclined to apply for no credit check payday loans. Unfortunately, for most lenders, credit checks will be a necessary part of your loan process.
As we are only the lender-finder, Monzi cannot guarantee you will be offered a no credit check loan. However, please understand Monzi works with lenders who are prepared to look beyond your credit rating. In other words, lenders will prefer to look at your current relationship with money. Specifically, lenders consider your regular income, expenses and banking history before providing an outcome.
Our partners are true professionals. As such, they will take all relevant factors into account to determine your suitability for instant approval payday loans.
Can you find lenders offering small loans on Centrelink?
There are ways of borrowing money for people who need a short term cash loan but are receiving Centrelink benefits. In short, loans for Centrelink customers are small personal loans that can be repaid out of your Centrelink benefits. Monzi is able to find lenders that will count regular Centrelink payments as a form of income.
What expenses can I cover with small loans Australia?
In short, a small fast loan can cover almost any legitimate personal expenses. All you need to do is provide the exact reason when you apply. From there, your application will be assessed and you'll receive an outcome.
While by no means an extensive list, some of the more common reasons for applying for a cash loan include:
Car repairs, maintenance and service
Household repairs, redecorating or renovations
Medical, vet and utility bills
Rental bond
Travel or holiday expenses
Which lender offers the best small loans Australia?
In short, Monzi is unable to say. After all, we work with a range of great lenders as part of our lender-network. Moreover, the best lender for you may be different to another person.
In any case, if you're looking for a small cash loan fast, then applying with Monzi could be the simple and convenient option. We'll do what we can to pair you with an available lender offering the loans you need.
All the lenders in our network hold an Australia Credit Licence, meaning we're sure that they will treat you fairly. At the end of the day, we're here to try and ensure the best experience for all our users. So, if you need a loan, apply today.
How can I access low interest small loans?
If you apply and receive approval, then your interest rate will be outlined in your loan contract. In short, your interest rates determines the amount that you must pay on top of the principal amount that you borrowed. As a result, lower is usually better.
With this, if you're looking to access a better rate then there are potentially a few things that you can do.
Firstly, if you've got a solid credit history then lenders may be prepared to offer you more competitive interest rates. After all, you've shown over time that you will make your repayments on time.
If this isn't possible then securing the loan with an asset could be an option too. Guaranteeing your loan with your vehicle means that even if you are unable to make repayments, lenders still have a way to recover their losses. As a result, lenders face less risk and can potentially offer better interest rates.
In saying this, Monzi cannot guarantee if these strategies will result in a lower rate or if you will be offered a low rate personal loan. Ultimately, your interest rate will be determined by your lender. Often, costs will be high.
Do any lenders offer easy small loans?
Yes, some lenders may have terms that aren't quite as strict as other lenders. As a result, they may be prepared to offer an easy loan for small amounts to consumers with less than ideal circumstances. For instance, this could include low-income earners, borrowers with bad credit or even benefit payment recipients.
However, as with all loans, your application will still be subjected to an assessment. While these lenders may be more understanding of your circumstances, that does not mean that approval is certain. To be offered small bad credit loans and other such products, you must still meet the lender's eligibility requirements.
How do I get small cash loans online?
There are a number of ways to apply online for a small personal loan. Initially, most people are able to find personal loan lenders online. However, the sheer volume of online lenders can often complicate things.
You are able to skip all of this with Monzi's lender-finder service. With a single request, Monzi is able to search through our network of lenders to find an available credit provider. From there, we will pass your details on to the lender, and they will get in contact with you.
Forget multiple applications, queuing in a bank or mountains of paperwork. Make Monzi your new best friend in finance. Apply for a no paperwork loan today. It's 100% online from start to finish.
How Monzi finds lenders offering small loans fast
Monzi's lender-finder service can really fast-track applying for a small loan.
1. Fill in our online application form.
2. We'll scan through hundreds of credit providers to find you an available lender.
3. If successful, your lender will first assess your application and get in contact if they can make you an offer.
4. Consumers will deal with their lender directly from here on in.
Where can I get loans online?
Initially, you could apply for a personal loan from a bank. Also, you may be able to apply for a bank loan in a branch. Generally, however, you'll need good credit history to qualify for a personal loan from a bank.
On the other hand, you could apply through a short term lender. Short term lenders often have more lenient assessment criteria and may process your fast cash loan application before you known it. You may receive a same day loan after you approve the contract. This is, however, dependent on the lender and your own circumstances.
When you use Monzi's lender-finder service, we take the hassle out of finding a lender. With one application, we'll do our best to pair you with an available lender from our network. These lenders will then conduct their own assessment of your application.
Are you looking for information about other options available to you? Consumers could potentially apply for medium.
How can I get approved for a small loan?
Credit providers are required to lend money responsibly. Specifically, lenders will look to confirm your repayments will fit comfortably within your normal budget, even if you only borrow a small amount.
Please note, Monzi is not a credit provider. As a result, it is up to the lender themselves to approve or decline your application. Plus, each lender may have slightly different assessment criteria and procedures.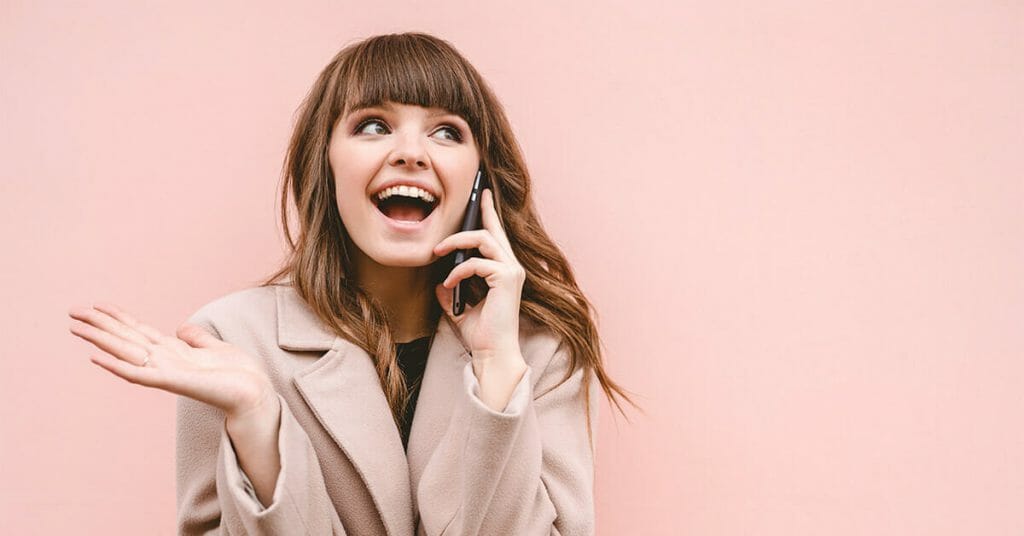 Small loans for bad credit: how can I improve my credit score?
Keen to avoid relying on bad credit finance? Luckily, it is certainly possible to improve your credit score. However, it will take time. Read more about payday loans and how certain payday loans impact your credit file here.
Can I get a small loan as a pensioner?
Do you receive a pension from the Australian government? The good news is that you can still apply with Monzi. So, if you find yourself in a pickle and need a loan, you can apply from $2,100 today. From there, we'll do our best to match you with an understanding lender from our network. With this, individuals on the aged pension or disability support pension can apply.
However, if you are a low-income earner, then a pension loan may not be the most appropriate option for you. Borrowing money comes at a cost. As a result, if a pension is your primary source of income, then the repayments may not be affordable for you. As a result, it's usually better to consider alternatives.
Instant small personal loans: are they possible?
Yes, there may be plenty of lenders willing to offer instant cash loans for Australians. However, it's worth understanding what exactly is meant by an instant loan.
In short, you won't get your cash the second that you apply. This is because, in Australia, all loan applications must undergo an assessment. With this, lenders must determine your suitability for credit and must not offer credit contracts that are unsuitable for the borrower's needs and objectives. This is done through making inquiries into your financial situation.
Given this information, it's evident that there will always be some approval process time involved. As a result, instant loans refer to loans where you receive an outcome so quickly that it feels like no time has passed at all. In other words, lenders will waste no time in assessing your application. It's all about speed and efficiency.