Are fast cash loans really that fast? We think they should be. That's why we find loan providers that may offer quick outcomes on loan applications. Simply apply, and we'll do our best to put you in touch with an available lender potentially offering cash loans from $300 to $10,000.
Find fast finance online
When it comes to covering an emergency expense, time is of the essence. Therefore, it can be incredibly tedious to search through, and apply with, different lenders.
Searching through pages of lenders can be exhausting and in the end, how do you make the right decision? That's where Monzi comes in. Put simply, we search, so you don't have to. Rather than give up, enlist the help of Monzi – we're expert lender-finders.
We know the last thing you need is the stress of a lengthy application process. After all, you just want a lender who can say yes! Well, we'll do our best to pair you with a lender from our network in just 60 minutes.
What are fast cash loans?
Fast cash loans allow borrowers to access almost instant cash. Often, these quick loans online can be accessed the same day the contract is approved. As a result, these loans can be popular with people looking to cover an unexpected cash shortfall.
These loans can be used to cover a myriad of personal expenses. So, from holiday costs to covering a rental bond, and everything in between, cash loans may be an option.
In addition, if you need cash fast, consider using Monzi's lender-finder service. We could make an already fast process even quicker!
How can I get a fast cash loan?
Cash loans fast are designed to be convenient. After all, they're often there for when life throws up an unexpected or urgent expense.
In general, consumers can apply for fast cash online. Most lenders will allow you to apply online, so you won't even have to leave the house! However, Monzi's lender-finder service may make things even easier.
Here's how you can make Monzi's lender-finder service work for you.
Head to monzi.com.au.
Enter in your ideal loan amount and terms in the loan slider.
Click Apply Now.
Fill out the submission form.
Kick back while our automated system scans through loan products.
If we manage to match you with a lender, they'll take it from here.
Your new lender will conduct an assessment of your application.
If you're approved, they'll send through your loan contract.
Generally, your lender will transfer your funds after you approve your loan contract. Access to funds will, however, depend on inter-bank transfer times.
Fast cash loans Australia: how fast are they?
These lenders aim to process and transfer your loans as quickly as possible. After all, they are aware that when you need to cover an unexpected expense, you need to cover it quickly!
Generally, your lender will be able to transfer your funds after you've approved the loan contract. There are, however, certain variables at play that can affect how quickly you'll see your loan.
Banking rounds: Lenders will have certain points throughout the day where they can transfer your funds. Therefore, if you miss the final round of the day, your loan will be transferred the next business day.
Weekends: Most lenders are unable to transfer your funds over the weekend. As a result, if you approve your contract late on Friday night, your loan may not be transferred until the next business day.
Inter-bank transfer times: Certain banks handle transfers like these differently. Therefore, your individual banking circumstances may affect when you can access your loan.
Understanding the above variables does not guarantee you will receive your funds the same day. Instead, they can just give you a better understanding of the variables that affect your access to funds.
Can we find fast cash loans no credit checks online?
Are you looking for cash loans no credit check fast approval or fast loans for unemployed? Well, we cannot guarantee whether or not the lender you're paired with will conduct a credit check.
If you have poor credit, you may feel like a loan offered with no credit check is your only option.
Monzi, however, may be able to pair you with a lender that might still offer you a personal loan. How? Well, Monzi's network of trusted lenders can look at more than just your credit score.
So, while we cannot guarantee no credit check loans, we can guarantee we work with lenders who'll give you a fair go.
Fast cash loans for bad credit
Is your credit history not looking too good? Do you think that it will leave you unable to access credit?
While it can undoubtedly make it more difficult, the goods news is that there are now a ton of lenders who may be willing to offer loans for borrows with subpar credit. In short, it's about taking a big picture approach.
In the past, lenders typically focused their attention mainly on your credit history. Nowadays, they'll look at your budget, made up of your income and expenses too. From this, they can get a complete idea of how likely you are to repay your loan.
As a result, having bad credit isn't necessarily the be-all and end-all when it comes to applying for a quick money loan. So long as you're in a secure financial position, you may be able to access online loan with bad credit/a>.
However, keep in mind that approval is not certain. Moreover, lenders may vary in their willingness to offer bad credit loans fast.
Can I get fast cash loans for Centrelink?
Receiving Centrelink does not automatically disqualify you from applying for fast cash loans. After all, lenders may be able to regard regular Centrelink payments as a form of income. Consumers receiving Centrelink will need to include their myGov details when they apply.
Lenders will look to see if your Centrelink payments would comfortably cover your regular expenses, as well as your new loan's repayments. However, keep in mind that if you do receive benefit payments, then cash fast loans may not be your best option. As a result, you should consider investigating other government benefits or financial support that may be available.
Can I get fast cash loans on the weekend?
Yes, potentially.
Through Monzi, you can apply whenever you need, including weekends. From there, we'll do what we can to match you with an available lender from our network. In some cases, it may even be possible to receive a weekend loan.
Having said this, though, be aware that applications received outside of regular hours will usually encounter delays. This may relate to both your outcome or when you have access to your cash.
This is because lenders often do not process applications during these times. Moreover, even if your application is approved, you may need to wait until the following business day for your bank to process the transfer.
As a result, while loans on Saturday or Sunday may be possible, understand that delays are often likely.
Fast easy cash loans: Monzi explains
Not all lenders will have the same qualifying criteria. While some may be strict and only deal with good credit borrowers, others may be understanding of a range of different circumstances. As a result, loans with easy approval may be available.
In short, these loans could provide an accessible credit option for borrowers needing bad credit finance or even those who receive benefit payments.
Having said this, keep in mind that approval is not certain. While some lenders may offer more lenient criteria, you must still have the capacity to afford the associated loan repayments. Moreover, lenders may approve or deny easy fast loan applications where they see fit.
Find fast cash loans Sydney today
Just like the rest of us, Sydney residents are no strangers to cash emergencies. Luckily, Monzi's here if you do find yourself in a spot of financial bother.
From the Blue Mountains to Bondi, we may be able to pair you with an available lender from our network in just 60 minutes. As a result, you can potentially access the fast money you need today. Best of all, you can divide the costs over a manageable period ranging from 12 to 24 months, depending on how much you borrow.
So, if you're in Sydney and need a quick cash option, start your journey with Monzi now. We're ready and waiting to help you find a lender today.
Where can I go to borrow money fast?
It is no secret that certain lenders may transfer your funds faster than others. As a result, it is essential to weigh up what is important to you as a borrower and make your decision accordingly.
If you need cash now, you may start googling terms like instant approval loans need cash today. If this sounds like you, you may be better off applying with an online short term lender, rather than a bank.
After all, banks may take days to assess and approve your application. However, with many online lenders, this could all be done in hours!
Monzi, additionally, speeds this process up even more. In short, we take the guesswork out of finding lenders offering fast loans online.
Why Monzi?
We're here to make your life easier – plain and simple. After all, we think there is more to life than spending hours and hours trying to apply with different lenders.
What do we do? It's pretty straightforward. After you lodge one application with Monzi, we'll scan through hundreds of different loan products to try and find you a lender that might be able to help with fast cash loans.
We realise time is of the essence. That's why we've specially designed our cash loan application process to be as easy as possible. We cut through the nonsense and only ask for the information we need. As a result, consumers may be able to complete their application in minutes. Finally, after you've submitted, we'll get to work trying to find you a lender. Simple, right?
Discover the potential of fast cash loans
have you ever been just short on cash, right before a bill is due? Or, schools fees are due, and the money is nowhere to be found? Well, that's where we come in. We may be able to find lenders for when you need that quick fix.
Monzi, after so long in the lender-finding game, has built up a strong network of lenders. Moreover, they may be able to offer three broad categories of personal loan.
| Loan | Amount | Secured |
| --- | --- | --- |
| Small cash loans fast | $300 to $2,000 | ✗ |
| Medium cash loans | $2,100 to $4,600 | ✓ |
| Large cash loans | $5,000 to $10,000 | ✓ |
Fast small cash loans may have a repayment term of 12 months, while medium and large personal loans may have terms ranging from 13 to 24 months. Keep in mind, however, these repayment terms are just a guide. In short, the actual repayment terms of your loan may vary between lenders.
Who is eligible for fast cash loans?
Forget about the paperwork, the endless meetings and pointless phone calls. At Monzi, we get things done quickly.
While we'd love to help as many Aussies as possible, there are some eligibility criteria you'll first need to meet:
Are 18 years or older
Receive a regular income into a bank account for no less than 90 days
Are an Australian resident
Have an email address and a direct contact number (we need to send you a verification SMS when you apply)
Meet the above criteria? Great! We're ready when you are!
We do all the legwork
So, why use our lender-finding service? Why can't you apply for many loans with lenders on your own? The answer to this is simple.
Applying for multiple loans will take up a lot of time and often, each lender may have different requirements. You can expect to be filling out forms, sending emails and making calls while trying to juggle all your applications.
With Monzi, however, there's only one application, one lender, and one loan.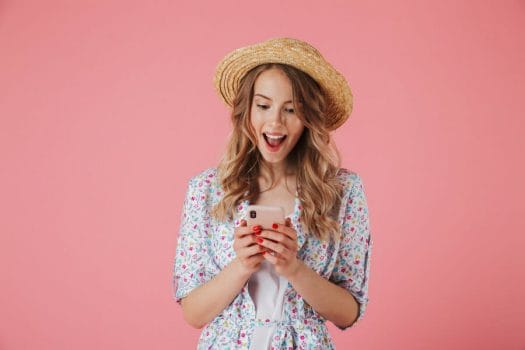 What about credit checks?
So, you have a bit of a tarnished credit history? Has your poor credit stood between you and approval before?
At Monzi, however, we find lenders that won't just look at your credit score. While they may not offer no credit check loans with instant approval, don't let that deter you from applying for personal loans!
When you use Monzi, things may happen a little differently. While we can't guarantee fast cash loans no credit check, we work with lenders that may offer loans for people with bad credit.
No hidden costs
At Monzi, we find lenders in Australia that provide short term loans, with a variety of costs.
Typically, we can match you with lenders that may be able to offer personal loans online from $300 to $10,000. Moreover, lenders may also offer unsecured personal loans from $300 to $2,000, and they don't require any security.
In addition, Monzi also works with lenders who may be able to offer secured loans of $2,100 to $10,000.
Keep in mind, costs may vary between lenders. However, all the costs associated with your loan will be outlined in your loan contract. Therefore, it is important to read your contract thoroughly before approving anything.
What can I use as security?
Lenders may require you to attach an asset as security against the loan. Often, this is required for larger loans ($2,100 and above).
Attaching an asset as security against the loan reduces the perceived risk for the lender. As a result, the lender will often be willing to loan a larger amount and may even reduce the interest rate on a secured loan.
Monzi works with lenders who may accept your car, motorbike, caravan or boat as security. You must, however, be the registered owner of the vehicle you want to use as security.
Are you looking for fast secured cash loans? No stress! We work with lenders who may be able to offer secured loans from $2,100 to $10,000.
What happens if I can't repay my secured loan?
If unfortunately, a borrower cannot afford their guaranteed fast cash loan, the lender has the right to repossess the vehicle. Then, the lender is able to sell the asset and recoup some of the losses they incurred on the loan.
This is, however, the last resort for most lenders. Generally, the repossession process will only commence once every other avenue has been exhausted.
Visit the Moneysmart website to learn more about your rights in the event of a repossession.
What is the minimum credit score required for a fast cash loan?
This will depend on your lender. Eligibility criteria do vary, meaning that it is impossible to say what the minimum credit score requirement may be.
Having said this, keep in mind that meeting this requirement is not enough to be offered a loan. It is simply one box that you must check.
Lenders will assess your current financial situation too (e.g. income and expenses) so that they can get an idea of whether or not you can afford the repayments. Based on this information as well as your credit history, lenders will then be able to determine your outcome.
How can I check my credit score?
Your credit score is calculated by analysing all the information in your credit report. As a result, it is a useful tool for lenders to get an idea of a consumer's perceived creditworthiness. In addition, it is also helpful for consumers to know their credit score.
Your credit score will be between 0 and 1,200 (Equifax) and 0 and 1,000 (Experian). In short, the higher your score, the better you are seen to be as a borrower.
Consumers can get a free copy of their credit report from various online providers.
Creditsavvy (Experian score)
Getcreditscore (Equifax score)
Emergency fast cash loans
Cash emergencies have a habit of appearing at the worst possible time. That's why, at Monzi, we're always there for you. Day or night, it doesn't matter. We've made our website live 24/7 so that you can apply at the time you need.
From there, we'll do what we can to pair you with an available lender to assess your application ASAP. If you apply during business hours, it may be possible for you to receive an outcome in just 60 minutes. Your lender will then be in touch to complete your assessment, after which you'll receive an outcome.
However, as we've already mentioned, while quick emergency cash loans may be available during some situations, applications received outside of standard working hours often lead to delayed outcomes.
Online fast cash loans: Monzi's area of expertise
Want to know one of the quickest and most convenient ways to find lenders offering the fast loans you need online?
Apply with Monzi!
Our lender-finder service can make it easy for you to apply and be paired with a great credit provider before you know it. If you apply during business hours, we might have an outcome for you in just 60 minutes.
From there, your lender will be in touch to assess your application to determine if they should offer you an easy and convenient online loan.
As you can see, it's as simple as can be. So, scroll up and use Monzi's loan slider to begin your application today.
How can I get an instant loan?
Is a fast loan not fast enough?
You might be hunting for an instant loan instead. While that sounds like a good plan, it is important to be aware of precisely what lenders mean when they offer these products.
In short, it won't be truly instant. That is, you won't receive approval the second that you apply. Instead, lenders will assess your application to determine if the loan that you've applied for is suitable for your circumstances. As a result, you'll always experience some waiting time.
Given this, instant cash loans Australia simply refer to loans where you receive an outcome before you know it. In other words, it will feel like no time has passed at all. It just won't be the same minute that you apply.
How can I get money fast without a loan?
Are you in need of cash in your pocket but don't want to take out a loan? There may be a few things you can do to get a few extra dollars in your account.
Look around your home. This may seem incredibly obvious, but you may be surprised how much extra cash goes missing in your house.
Recycle. Certain states have bottle banks, where you can return glass bottles and cans for cash. It may take you a while, but it's free money and you can feel good about cleaning up the environment.
Sell items. If you have anything of value lying around your house that hasn't been used in a while, consider selling it online. With platforms like Gumtree or Facebook Marketplace especially, you could have the cash in your hand by the end of the day.
Do some part-time work. It is easy to pick up some extra work online. For example, offering a dog walking service on Gumtree is a simple way to earn a few extra bucks.
Unfortunately, however, there are times in our life where a few extra bucks just won't cut it. Now and again, you need fast money loans in your account pronto!
Can you help find payday lenders?
No. Monzi does not work with payday lenders. Instead, we'll aim to pair you with a lender offering personal loans.
If you're looking for payday lenders, consider using Monzi instead. We have a network of trusted lenders offering personal loans of up to $10,000.
What is the difference between payday loans and personal loans?
On the surface, personal loans and payday loans may seem quite similar. However, they are different in a few key areas. The below table breaks down the major differences between payday and personal loans.
| Personal Loan | Payday Loan |
| --- | --- |
| $300 to $10,000 | Usually $2,000 and under |
| Repayment terms of several months to years | Repayment term sometimes as short as four weeks |
| Both secured and unsecured | Usually only unsecured |
The above table is just a guide. Put simply, it highlights the major differences between the two types of credit. Individual lenders may differ in the terms and amounts offered.
What can you use your fast cash loans for?
Many people in a sticky financial situation worry about how their reason for a personal loan will affect the outcome of their application. What you do with your cash advance is your business. We ask because lenders typically need to know so they can make sure that a loan is suitable for you. You can use your new cash loan for things like:
New white goods and appliances.
Funding a start-up business or a new venture.
Car maintenance or registration.
Home maintenance projects and tasks.
Travelling or planning a celebration.
You can even use it as bridging finance when an emergency or unexpected expense crops up.
No job? Find fast cash loans
If you're unemployed, but need credit, you could still use Monzi's lender-finding service.
Monzi works with lenders that may be able to consider your application, even if you are unemployed. You will just need to show that you have been receiving a regular income into your bank account for at least the past 90 days.
Generally, this is in the form of regular Centrelink payments. However, you could still apply if you are unemployed but own an income-earning asset, like a rental property.
How do I repay my fast cash loan?
Just like everything at Monzi, we work with lenders that look to make your life easier – not harder!
Therefore, when you borrow money from our network of online cash lenders, a direct debit will be set up from your account. In addition, you'll be able to nominate whether you want your repayments to come out weekly, fortnightly or monthly.
From there, your repayments will be deducted automatically. Finally, once you have fully repaid your loan, the direct debit will automatically stop.
In short, the only thing you'll need to worry about is making sure you have enough money in your account each repayment cycle. If you can do that, it's plain sailing from here on in!
Are fast cash loans safe?
Yes.
If you apply with a licenced credit provider, then your data and information will be safe. Moreover, they will comply with all lending regulations that are in place to protect borrowers. As a result, from a safety perspective, you shouldn't have too much to worry about.
With this, you might be wondering how you might find a licenced lender. Realistically, it's quite easy. Just check their website, and you should find their Australian Credit Licence Number listed for you.
Alternatively, you could apply with Monzi. All it takes is one quick and easy loan application and from there we'll do what we can to pair you with an available lender to assess your claim. Best of all, we'll only ever pair you with a licenced and trusted lender.
So, scroll up and apply today.
Comparing fast credit options
Looking to find the cheapest loan possible? Maybe you're after more favourable terms?
Whatever it is, comparing loans is never a bad idea. A small interest saving here or lower fees there can potentially save you a ton of money. Moreover, you might even find a repayment term and loan amount that suits your needs.
However, if you're not sure what to compare, there's no need to worry. See below for Monzi's quick loan comparison guide:
Interest rates: lenders often list this as an annual percentage. In short, it will calculate your interest payment which you'll have to pay on top of your principal loan balance. As a rule, lower is usually better.
Fees: lenders typically charge some additional fees. They may be one-off or on-going. So, try to find the fewest fees whenever possible.
Comparison rates: these rates outline your total annual costs by combining your fees and rates. It's the easiest way to compare loans against each other.
Repayment terms and loan amounts: ensure that your lender can offer a repayment amount and term that suits your budget.
Who is the lender: are they licenced, trustworthy and do they have a history of treating their borrowers well?
Contact Monzi
Have you got any queries, questions or concerns?
Reach out and get in touch. We're always ready and willing to answer any questions that you might have.
Email us at hello@monzi.com.au and one of our customer service team will get back to you. However, keep in mind that we can only answer questions about our organisation and service. So, contact you lender directly with questions that relate to loans that you've taken out.
Apply for fast cash loans with Monzi
What are you waiting for? Need cash now? All you need to do is apply for online instant approval loans with Monzi. Fill in your details once. Click apply.
Close your eyes and make a wish! Depending on the lender, you may even receive your funds the same day.
Take a few minutes out of your day to complete our online application form. Financial freedom and the magic of speedy cash loans is mere moments away. Whether you're looking for bond loan, cash loans for borrowers with bad credit or fast cash loans on Centrelink, we'll do our best to help.
See that floating 'Apply Now' button? Just click to get started.
Let's be friends
Want more from Monzi? Great! Stay in touch on Facebook, Instagram, Twitter and Pinterest.Alternatively, check out our article on the fastest personal loans.