Looking for quick and easy finance? Monzi makes it easy to find cash loans from $2,100 to $15,000. No paperwork, no hassle. Apply online now.
Quick and easy finance for you
Quick and easy finance is there when you need it most.
Looking for cash loans to cover an unexpected expense? Maybe your car's broken down or the fridge has stopped running. Quick and easy finance may be able to provide you with the cash you need in a hurry.
Depending on your cash needs, you may be able to borrow up to $15,000. Not only that, when you apply, lenders will get to work ASAP so you might receive an instant loan today.
Best of all, lenders offering easy finance may be more willing to take on less-than-desirable circumstances. For instance, if you're looking for bad credit loans or loans for people on Centrelink you may still be able to access the cash you need.
If you need a personal loan, apply with Monzi. We may be able to match you with a great lender offering an alternative to payday loans.
We're Monzi
Hi there! We're Monzi, one of Australia's leading lender-finder services. What's a lender-finder you ask?
Well, we're the bridge between borrowers looking for short term loans and lenders. Everyday, we connect Aussies seeking cash loans with lenders who can provide it.
Through our time, we've developed an extensive network of lenders who each offer a range of loan products. That means no matter your quick cash needs, we might have you covered.
The lenders we work with offer loans from as little as $2,100 all the way through to the mammoth sum of $15,000. Best of all, every lender is licenced and reputable so you know they will do what's right by you.
At the end of the day, Monzi takes the hassle out of finding a lender. Apply today.
See below for some examples of loan contracts that may be available for you:
| Quick finance online | Approved amount (AUD) |
| --- | --- |
| Fast cash loans no credit check | $500 |
| Quick money loans | $1,800 |
| Quick loans bad credit | $3,000 |
I have bad credit: are there options available for me?
A few credit mistakes in your past can make it tricky to find a willing lender. In most cases you'll be viewed as unreliable and a default risk. Your subpar credit can sink your application before you begin.
Luckily, there are some lenders out there who may be able to help. Lenders offering easy finance are typically more understanding of troubling circumstances, including a below average credit score.
These lenders may be able to make finance accessible to you. Rather than digging deep into your credit history, they'll calculate what's affordable for you based on your income and expenses.
While approval is never guaranteed and your application will be assessed like any other, some lenders may be more willing to take on bad credit than others. Apply with Monzi today and we may be able to match you with one such lender.
You may be able to access the cash you need regardless of your credit history.
Easy finance without a credit check
While lenders offering easy finance may be more understanding of your less-than-ideal situation, we can't guarantee you being offered loans with no credit check.
Credit checks are one option lenders can make use of to determine if they should lend you money. However, they aren't always necessary. Some payday lenders may be willing to assess your claim without a credit check.
Unfortunately, Monzi cannot say with certainty if the lender you are paired with will examine your credit history. While many lenders will, others may not. It will simply come down to the individual lender's policy.
In the event that they opt not to conduct a credit check, your assessment will be based on your current financial situation. In other words, lenders will look at your income and expenses to determine what's affordable for you.
Personal loans to suit all needs
At Monzi, we know everyone's different. Moreover, every financial situation is different too.
As a result, the applications we receive at Monzi are many and varied. While some people need a small personal loan, others need to borrow thousands. Not only that, there is an endless list of reasons that people apply with Monzi.
In order to meet the requirements of all our users, we've developed a vast network of lenders. Each lender offers an extensive range of loan products meaning there is potentially something for everyone.
Depending on your cash needs you'll be applying for either a small, medium or large loan. As a guide, small loans range from $2,100 to $2,000 and may be repaid over 12 months. However, if you need something more than you may apply for medium loans from $2,100 to $4,600 or large loans from $5,000 to $15,000. Both medium and large loans must be secured and pay be repaid over 13 to 24 months.
Can I get easy finance on the same day I apply?
If you're dealing with an urgent expense that just can't wait, you want your cash ASAP.
While in a perfect world you'd always receive a same day loan, unfortunately, this isn't always a reality.
While it is possible, it's far from guaranteed.
Monzi and the lenders we work with aim to provide you with fast outcomes. Apply during business hours and you may be matched and assessed within a few hours.
Typically, if you're approved then your cash will be transferred immediately. At that point, interbank transfer times will determine when you can access your cash.
While if everything goes perfectly to script receiving your cash on the same day may be possible, typically, it's a good idea to expect a wait of up to 24 hours.
Where can I get easy finance loans?
These days there is no shortage of potential lenders willing to provide you with easy cash. Complete a simple Google search and you'll have a range of options at your fingertips.
While having plenty of lenders to choose from is great, if you're not sure what to look for, it can soon be overwhelming.
If you want to take the stress out of finding easy finance, Monzi's got you covered. Lodge a simple application in minutes and let us do what we do best.
Our automated system will search through a range of lenders trying to find one that's available and willing to assess your claim. Apply during normal business hours and we might have an outcome for you in an hour.
Put simply, Monzi takes the stress out of finding a lender. Complete one application and that's all there is to it.
Secured and unsecured options for easy financing loans
Depending on your loan amount, you'll either be applying for a secured or unsecured loan. Unsecured loans are available up to $2,000, while loans exceeding this must be secured.
A secured loan requires the borrower to sign over an asset as security. Essentially, it acts as a guarantee as if the borrower does not make their repayments, the lender may repossess the asset in order to recoup their losses.
An unsecured loan requires no such commitment.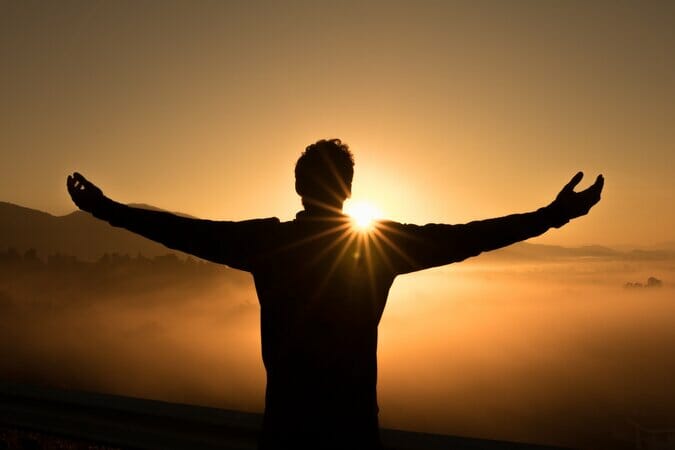 Monzi's eligibility criteria
Before you begin, make sure you meet our four eligibility criteria. Don't worry, they're super simple. See below:
At least 18 years old
An Australian citizen or permanent resident
You must have an active email address and phone number.
Have earned a regular income, deposited into an online account for the three months prior to your application.
How to apply?
Monzi has made applying easy. Our three-step process is simple, streamlined and straight-forward. We only ask for the necessary details so you can get back to doing the things you want to be doing.
All you need to do is:
Apply: use the loan slider to select your ideal loan amount and repayment period. From there, fill out the required personal details and hit Apply.
Wait: You've done your part. Once we receive your application, we set about trying to find an available lender willing to assess your claim.
Outcome: We'll be in touch to tell you the results of our search. If a match exists, the lender will contact you to assess your claim.
Fast finance and instant loans
Instant cash loans online are processed in the blink of an eye. However, instant isn't used literally. In other words, you won't receive your cash the minute you apply. Instead, lenders assess your claim and provide you with a lightning fast instant loan outcome.
If you do come across a lender offering guaranteed approval no matter what, then it pays to steer clear. Lenders must assess all claims in order to determine their suitability for the customer. By-passing this step means lenders are failing to meet their legal obligations.
At Monzi, we know a number of lenders who will work at a rapid pace. Once your application is received, they'll set to work with the aim of providing you with fast loan approval. Apply with Monzi and we might be able to connect you with one such lender.
This will, however, likely only be possible if you apply during business hours.
Easy finance for unemployed people
If you are unemployed, finding a lender willing to extend you credit will be difficult.
When you apply, you must be able to show that you are earning income in some form. Obviously, you won't earn a wage if you are unemployed. However, other possible income sources may include rent received from an owned asset or Centrelink payments.
If you do not earn any income then, unfortunately, you are not eligible to apply and your application will be denied.
Assessing your easy finance application
As mentioned, lenders must assess all loan applications they receive. As required by Australia lending law, they must determine if the loan is suitable for the consumer, based on their financial situation.
In order to do this, they will take a number of steps. While specific policies differ from lender to lender, there are a few key factors every lender will look at.
Creditworthiness: by looking at your credit history, lenders can get an idea of how likely you are to repay your loan.
Income: how much are you earning?
Expenses: this covers your day-to-day costs (e.g. rent, food, utilities).
Existing debts: do you have any outstanding loans?
Loan in question: how much are you looking to borrow and what's the repayment period? From this, lenders can get an idea of how this would fit with your budget.
For more details regarding responsible lending legislation and guidelines visit the ASIC wesbite.
How do I know if easy finance is right for me?
Unfortunately, Monzi is unable to answer this question for you. This is because it will simply come down to your individual financial circumstances.
While easy finance may be one way to manage a short-term cash shortfall, it is not without risk. Before agreeing to any loan, ensure you are only borrowing the amount you need and that the associated repayments are affordable for you.
While lenders will assess your circumstances to determine what is affordable, you are still personally responsible for any contract you agree to. As a result, ensure you take note of all the information before reaching an agreement.