Fast easy cash loans from $2,100 to $15,000. No stress. No hassle. Easy applications. Get an outcome within 60 minutes. Apply online now!
Monzi is a lender-finding service. We do not offer financial advice. Consider seeking independent legal, financial, taxation or other advice to check how the information and ideas presented on this website relate to your unique circumstances.
What is a fast cash loan?
A fast cash loan is a loan that can be applied for and processed directly and quickly. In other words, there is little time between lodging an application and receiving an outcome. Finally, if you're approved, funds may be transferred the same day you apply.
Fast easy cash loans with Monzi
Finding lenders online can quickly become stressful if you need fast credit. Throw in an emergency expense or a deadline breathing down your neck, and the whole process may become borderline overwhelming.
Consumers with poor credit may find it difficult to be approved with a traditional lender like a bank or credit union. In addition, traditional lenders may not be able to process your loan in the time you need.
There are, however, lenders out there that may be able to do things a little differently. In other words, consumers may be able to access their funds the same day they approve their contract. Moreover, these lenders may be understanding and potentially offer personal loans for bad credit. Learn more about weekend loans Australia here.
Naturally, the next question is where can I find a lender like this? Well, Monzi's lender-finder service may be able to help you out. In short, our network of lenders may be able to offer quick cash loan online from $2,100 to $15,000. Most quick cash loan outcomes can be anticipated within 60 minutes. Learn more about bad credit loans australia guaranteed approval here.
How can Monzi help me find fast easy cash loans online?
Let's rewind the clock to when Monzi began. In short, it all started with the desire to help as many Aussies as possible to gain access to quality personal loans online. Since then, we've already helped thousands of Australians, just like you. Read more about instant cash loans australia here. Read more about no credit check loans here.
Check out some of the loans offered by the lenders in our network:
| Fast easy cash loans | Amount (AUD $) | Approved |
| --- | --- | --- |
| Easy fast cash loans | $1,700 | ✓ |
| Fast and easy cash loans | $2,200 | ✓ |
| Fast easy cash loans online | $3,000 | ✓ |
Just keep in mind that the above table is for demonstrative purposes only. The terms and figures presented may not actually reflect the loan you may be offered.
What is the best place to get a quick loan?
This all depends on what you value in a quick cash loan.
For example, if you value speed and convenience, an online short term lender may be a good option. On the other hand, if you are looking for personal loan rates, you may need to spend time shopping around and comparing lenders.
Ultimately, your personal circumstances will determine a loan's suitability.
Where do I find fast easy cash loans for bad credit?
Has bad credit stood between you and approval in the past? We know how a bruised credit score can overstay its welcome. However, your experience with Monzi's lender-finder may be a little different.
In short, Monzi does not think some poor financial mistakes in the past should govern your access to credit today. The best part? Our network of lenders believe the same.
As a result, the lender Monzi pairs you with may be able to focus instead on your current financial situation. More specifically, lenders will look to confirm your regular income, expenses and any other repayments you have.
In addition, our 100% online system lets Aussie consumers apply 24/7 for instant cash loans for bad credit. However, if you apply over the weekend, your loan may not be processed until the next business day.
Depending on the lender you're paired with, as well as your banking situation, you may receive easy cash loans Australia before you know it. Cash loans for bad credit may be possible.
I need cash loans fast: how long will it take?
The question everybody has been waiting for. Unfortunately, we cannot guarantee a specific timeframe for access to quick cash.
For example, if you are with a certain bank and are paired with a certain lender, you may receive online loans instant approval Australia in seemingly no time. However, another consumer with a different lender may take a little longer.
Generally, you could expect to see your cash within 24 hours of approving the contract. In some cases, this will be much quicker (e.g. get your loan in one hour). However, if you approve your contract outside of normal hours or over the weekend, your loan may only be transferred the following business day.
Looking for same day fast easy cash loan online? Apply for up to $15,000 through Monzi's lender-finder service. Cash loans fast could be right there at your fingertips.
Payday loans vs personal loans: which is faster and easier?
If you've got a bill to pay today, you may be looking for fast and easy online payday loans. While these loans can help tide you over until your next payday, it's worth understanding what these products are.
In short, payday loans Australia usually refer to small, unsecured loans up to $2,000. As a guide, payday lenders may provide you with an outcome fast, but may offer terms that are quite short. As a result, you may find them difficult to manage alongside your regular expenses.
Personal loans, on the other hand, may be accessed through Monzi's lender-finder service. Our lenders may offer you fast and easy personal loans from $2,100 to $15,000. As a result, not only can you potentially borrow more, but you may be able to select a manageable repayment term ranging from 12 to 24 months. Moreover, our lenders endeavour to work fast so that you receive an outcome ASAP. Learn more about cash in 1 hour no credit checks here.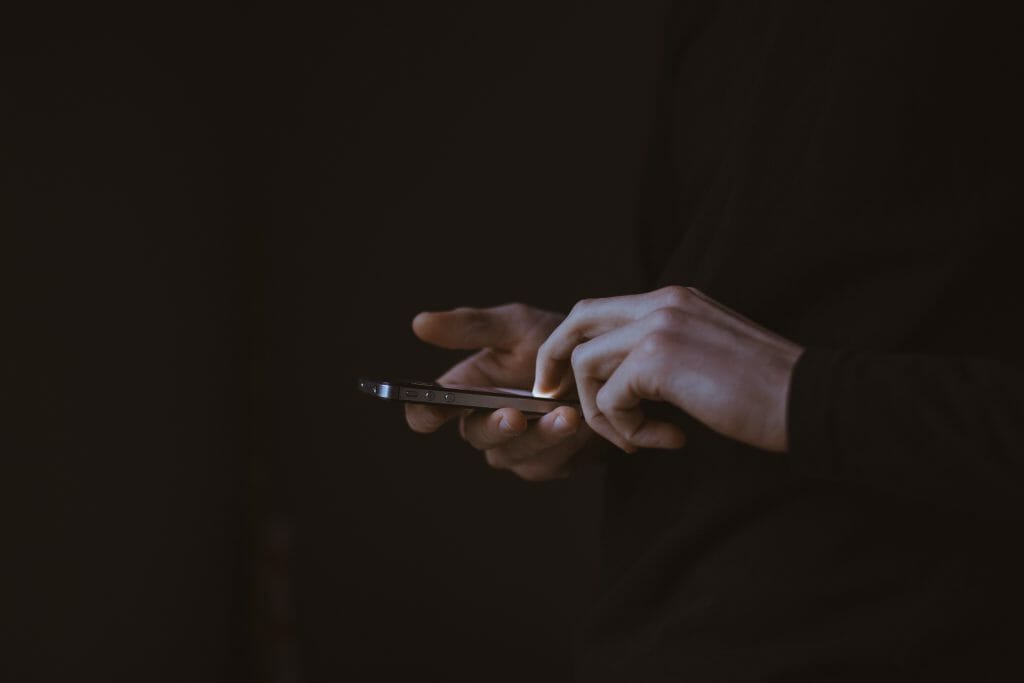 Cash loans fast and easy: apply Australia-wide
Monzi likes to keep things simple. As a result, as long as you are eligible to apply, we welcome applicants from all over Australia. In other words, we're not limited by geography. The fact that we operate 100% online means that we could be right there to help you wherever you are. From the tip of Cape York to the Great Australian Bight, Monzi is just a few clicks away. All you need is a connected device.
So, if your car breaks down or you find yourself faced with a mountain of medical expenses, apply for fast easy loans Australia with Monzi today. We're an easy lender-finder service by Aussies, for Aussies. Join the thousands of other Australians just like you who have applied in the past. Check out our customer reviews and we're sure you'll be convinced.
What kinds of fast easy cash loans can I apply for?
We work with a broad network of credit providers. This gives our customers a wide variety of loan products they can apply for. More specifically, our network of lenders may be able to offer personal loans from $2,100 to $15,000.
Generally, you have the option of applying for three broad categories of personal loans:
Small personal loans are available from $2,100 to $2,000. These smart little loans generally have a repayment term of 12 months.
Medium personal loans are valued between $2,100 and $4,600 and are secured. Therefore, you will need to nominate one of your assets as collateral against the loan. Usually, the repayment terms for medium loans range from 13 to 24 months.
Large personal loans from $5,000 to $15,000 are similar to medium personal loans by the fact they are both secured loans, and have repayment terms around 13 to 24 months.
It is important to note that the repayment terms of your actual loan may vary depending on the lender you match with.
What is a secured fast easy cash loan?
A secured loan is a loan guaranteed by one of the borrower's assets. In other words, the borrower pledges an asset as a guarantee they will fulfil the conditions of their loan contract. In the event of a default, the lender is able to repossess the asset and recoup some of their losses.
As a result, secured loans pose less of a risk to lenders than unsecured loans. After all, lenders can recover their losses with a secured loan. On the other hand, if the borrower defaults on their unsecured loan, the lender cannot repossess any assets.
Finally, lenders are often willing to lend larger amounts for secured loans. In addition, the interest rate and fees may be lower with a secured loan.
What can I use as security?
If you wish to apply for a secured loan, you first need an asset to use as security. Generally, Monzi's network of lenders can accept your car, motorbike, caravan or boat as security.
Consumers must, however, be the registered owner of the vehicle they wish to use as security.
What happens if I can't pay a secured loan?
Credit providers are legally able to repossess your vehicle in the event of a default. This is, however, the last resort for most lenders. The repossession process will, generally, only begin once every other avenue has been exhausted.
In addition, consumers are protected by Australian laws in the event of default. As a result, it is important consumers understand their rights in the repossession process.
For example, credit providers can only begin repossession if:
The consumer is behind on their repayments.
The credit procider has issues a default notice, giving 30 days to pay the overdue amount.
You have failed to settle the overdue amount, negotiated a resolution or lodged a request to postpone repossession within the 30 day period.
Additionally, nobody can enter your property to seize your asset without:
a court order; or
written consent from the consumer.
So, for example, if your car is parked on your street, the lender is legally able to tow it without your consent.
Visit ASIC's Moneysmart for more information on your rights during a repossession.
I'm struggling to afford fast easy cash loans repayments
Do you feel like you are going to miss an upcoming repayment? The first step is to not stress – you're not the first one.
Credit providers generally understand how life can get in the way of our best-laid plans. Therefore, if you are unable to afford an upcoming repayment, try and get in contact with your lender as soon as possible. Usually, if you give at least 24 hours notice, your credit provider may be able to cancel or reschedule your repayment for a contractual fee.
Keep in mind, lenders may all vary in their policies. Monzi cannot guarantee the policies of individual lenders.
Experiencing hardship? Don't suffer in silence
Consumers should not have to endure significant hardship to meet their loan repayments. This is why lenders assess your application to ensure you will be able to comfortably afford repayments within your regular budget.
However, if things go wrong, your financial situation can change dramatically. So, if your life has been turned upside down (i.e. lost your job or badly injured) your ability to afford your loan may be affected indefinitely.
Luckily, credit providers have procedures in place for these situations. Therefore, if you are experiencing hardship, get in contact with your lender.
To file for hardship, you will need to provide evidence of hardship. For example, this could be a letter of termination or a medical certificate. Next, your lender will assess your claim. Finally, if you're approved, you'll likely be offered a repayment plan.
Benefits of using Monzi for fast easy cash loans
We think our lender-finder service is pretty great. And, so do the thousands of Aussies that visit our site every day. Why do they keep coming back? Let's tell you:
Fast application. Consumers may be able to complete their application on our website within minutes.
We don't waste time. We'll begin looking for lenders as soon as you submit an application. However, if you apply outside of normal hours, you may not receive an outcome until the next business day.
We're here for you. We may be 100% online, but we value strong customer service as much as anyone. Therefore, if you have any questions about Monzi or your application, you can chat with a real person at

[email protected]

.
Responsible lending. Any lender you are paired with will be fully-licensed by ASIC. In addition, they all take their responsible lending obligations seriously.