One hour loan available online from $2,100 to $15,000. Get fast outcomes today with Monzi. Good & bad credit okay. No paperwork, 100% online.
Monzi is a lender-finding service. We do not offer financial advice. Consider seeking independent legal, financial, taxation or other advice to check how the information and ideas presented on this website relate to your unique circumstances.
What is a one hour loan?
If you're looking for a one hour loan, we know you want your money fast. Like other fast approval or quick money loans, one hour loans are personal loans that get assessed in a hurry.
Keep in mind that different lenders vary in their processing times. As a result, one hour is not a guarantee. The time taken to receive your outcome may take more than an hour, depending on the lender as well as the nature of your application. However, lenders will do what they can to process your application ASAP.
If you're looking for a one hour cash loan of between $2,100 and $15,000, Monzi might be able to help. Our lender-finder service can potentially match you with a great lender in just 60 minutes. Once matched, you will deal with your lender directly. Learn more about no credit check loans here.
The table below outlines a few examples of loan products that may be available online:
| One hour loan | Amount (AUD) |
| --- | --- |
| One hour cash loan | $500 |
| Cash loan in one hour | $1,500 |
| Cash loans fast | $2,000 |
| Emergency cash loans in one hour Australia | $3,000 |
The table above in no way reflects the loans potentially offered through Monzi's network of credit providers.
Can I apply for a one hour loan if I'm receiving Centrelink payments?
Yes!
Just because you receive Centrelink payments doesn't mean you should be unable to secure credit. At Monzi, we can potentially match you with lenders who offer loans to people receiving Centrelink payments.
In assessing your application, these lenders will consider your financial situation as a whole to determine your ability to afford repayments. If, through their assessment, you meet the required criteria, you may be considered for approval.
Keep in mind that when it comes to Centrelink loans, each lender will do things a little differently. While some lenders may not consider certain Centrelink benefits as income, others will. Put simply, it is at the discretion of the lender as to how they assess your application.
Furthermore, all applications are subject to an assessment. As a result, there is no guarantee your application will be approved. Learn more about cash in 1 hour no credit checks here.
Can I get a one hour loan with bad credit?
At Monzi, we're here to help as many Australians as possible, regardless of their financial history. While bad credit can be a death knell when it comes to trying to get a loan with a bank, at Monzi, things are slightly different. In short, we work with some lenders that may take a different approach.
While your credit history may be considered, your current financial situation is often just as important. A few credit mistakes in your past don't have to define you. If you're managing your finances well and you've got things back on track, there's no reason you should be unable to borrow.
So, if you're struggling to find a willing credit provider to offer you bad credit loans, why not try Monzi? Within our network, there may be a few lenders willing to offer emergency loans for bad credit.
Payday loans: what are they and can Monzi help me find them?
A payday loan is a type of short-term loan that typically comes with very short repayment periods as well as high fees and rates. Repayment terms may be as short as four weeks. Read more about payday loans Centrelink no credit check here.
To answer the second question, Monzi may be unable to find you a lender that can offer you a one hour payday loan. Instead, we specialise in finding you lenders who offer personal loans.
Personal loans are typically more manageable for borrowers. Interest rates and fees applied are reasonable and repayment periods typically range from 12 to 24 months. If you're looking for personal loans up to $15,000, Monzi can help.
I need emergency cash loans in one hour Australia?
Has an unexpected cash emergency left a mark on your budget? You might need emergency cash as the deadline approaches. Through Monzi, you can apply for emergency loans from $2,100 to $15,000. As a guide, these loans might cover anything from frustrating car repairs to a bill that you didn't expect to receive.
While we cannot guarantee if you will be approved for a loan in one hour, we always do our best to work fast. As a result, we might match you with a lender before you know it. In a best case scenario, you might receive your emergency cash within hours of applying. Try it today!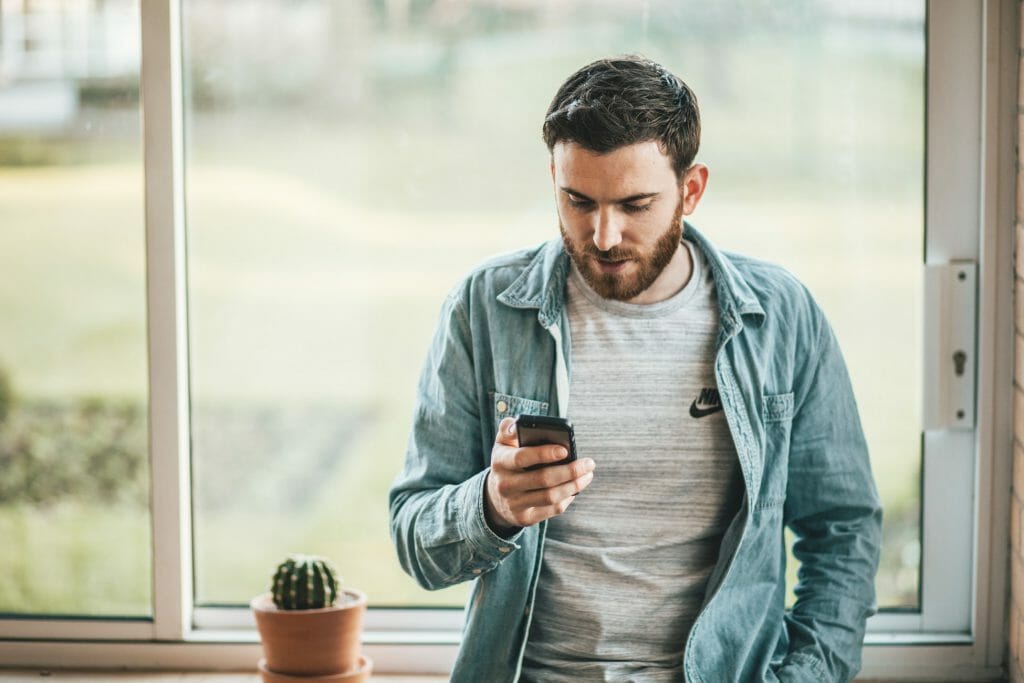 One hour loan: money in one hour?
If you submit an application during business hours with Monzi, our automated system aims to find a match for you in 60 minutes. Once we put you in touch with a lender though, we are unable to say with any certainty how long it will take for the cash to appear in your account.
If you're applying for a one hour loan, your lender will do what they can to process your application without delay. However, there will be some processing time involved, given that all applications are subject to an assessment. In most cases, if you have provided all the required information and applied during normal business hours, you should receive an outcome promptly.
Should your application be approved, you'll be sent a loan contract. Lenders will transfer funds after you've agreed to and signed the contract. At that point, you're at the mercy of your bank and the associated inter-bank transfer times.
If you've applied and been approved during normal business hours, it may be possible to receive your cash loan today. Applications received outside normal hours or on weekends may encounter delays.
One hour loan instant approval: fact or fiction?
We know you want your cash loans fast, however, "instant approval" won't actually mean you get approved instantly. More often than not, when you see a lender promoting things like "loans online instant approval", they're promoting the fact that they will assess your application so quickly, it will feel instant.
This is different from instant or guaranteed approval loans where no assessment of your application would take place.
If you do come across lenders offering guaranteed approval, be careful. In Australia, there are rules in place around responsible lending. Lenders are required to undertake an assessment of your loan before approving anything.
While you may be in a hurry, understand that these rules are in place to protect the consumer. It's all about the lender assessing the suitability of the loan for you and whether or not you can afford it.
A lender who by-passes these checks is likely not reputable and you may end up getting scammed.
Responsible lending in Australia
As mentioned, Australia has legislation in place designed to protect borrowers. This legislation takes the form of a number of obligations a lender must comply with before extending credit.
The obligations centre around the key focus that licenced lenders must not agree to a loan contract with an individual, if the contract is unsuitable for the individual. In other words, the borrower must be able to make repayments without significant financial hardship.
What goes into a one hour loan assessment?
Given that you know an assessment will take place, you're probably wondering what's involved.
Put simply, the ultimate goal of a lender's assessment is to determine your ability to repay your loan. Lenders don't want to extend credit to people who are going to default on their loans, so they complete an assessment to determine whether or not you'll be able to make your required repayments.
In most cases your assessment will examine:
Creditworthiness: Based on your credit history, your creditworthiness is a way to measure how likely you are to repay your loan.
Income: How much are you earning? Salary, other cash inflows (E.g. benefit payments).
Expenses: What are your costs day-to-day? Can include rent, food, utilities as well as any other outstanding debt obligations.
What's suitable? How much can you afford to borrow and repay?
Through careful consideration of all of these elements, the lender is then able to make an informed decision as to whether to approve or deny your application.
What should I think about before applying for a one hour loan?
Before you even consider submitting an application with Monzi, it's important to understand what you're getting yourself into. A one hour loan can be a great financial tool but if managed improperly, it can become a headache. Having a clear idea of your financial situation is the best way to ensure you can keep your loans under control.
If you're not sure what you need to consider, make sure you've asked yourself the following questions:
What's my income?
What are my expenses?
How much do I need to borrow?
Do I have any other options?
What repayment period suits my situation?
Should I make repayments weekly, fortnightly or monthly?
What fees and rates will I be charged?
By asking yourself these questions, you'll have a great idea of your financial situation. From there, you can confidently enter any loan agreement knowing what you need and can afford.
I am unable to afford my one hour loan repayments
If you think you're going to miss an upcoming repayment, ensure you get in contact with your lender ASAP as late payments will result in a fee. If you do make contact early, however, your lender may be able to work with you to develop a plan of how to manage the situation.
Should you suffer a major change in circumstances (e.g. lose your job) and lose your ability to afford your repayments, you will be required to apply for financial hardship through your lender.
A financial hardship application requires you to outline the reason why you are no longer able to meet your loan obligations. In most cases, supporting documentation (e.g. evidence of termination, medical certificates) will need to be provided.
If your application is approved, new repayment terms may be instituted which allow you to meet your obligations in a way that is manageable for you.
Don't delay: apply today
Think Monzi is right for you? Why not apply today?
Keep up with Monzi on Facebook, Instagram, Twitter and Pinterest.