Loans for people on Centrelink are a form of credit for people who need a loan, but receive Centrelink benefits. Depending on whether a lender accepts Centrelink as income, you may still qualify for a personal loan. Centrelink loans, on the other hand, are interest free loans provided by Centrelink themselves.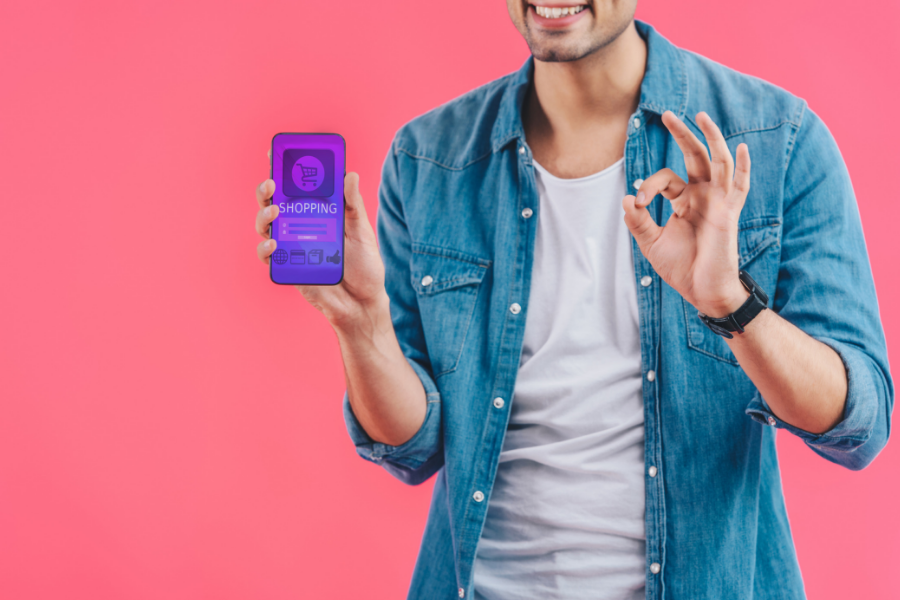 On Centrelink And Need A Loan? Get Monzi On Your Side!
Centrelink loans are simply loans for people receiving Centrelink. Sometimes, finding lenders willing to lend to people on Centrelink can be difficult. Monzi can, within minutes, find you the lenders who offer loans to people on Centrelink.
We've made the application super simple so that we can get application to a lender as soon as possible. The best part? You'll only have one application form to fill in. How's that for fuss-free lender finding?
At Monzi, we gather your personal details into application form that can take just minutes to complete. We then get your information to lenders in a safe and secure manner, in a bid to find lenders who can approve your loan.
What are Centrelink Loans?
Centrelink loans are forms of credit available to people receiving Centrelink. These type of loans may be a great option for people on a low income, but may not be available to everyone. To find lenders offering personal loans to Centrelink recipients, you could use a lender-finder like Monzi. Monzi can find lenders offering up to $10,000.
Loans for people on Centrelink can often be labelled as Centrelink loans, instant cash loans on Centrelink, instant cash loans no credit check Centrelink and Centrelink loans no credit check by other lenders. Monzi can help you find a lender that accepts Centrelink customers.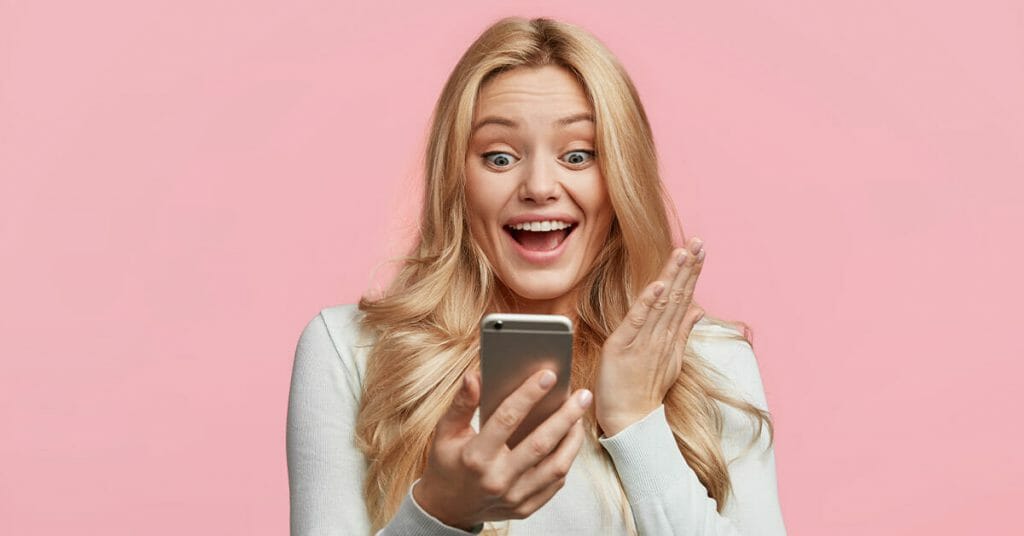 When matched with a potential lender, you can expect that the lender will get in touch with you. They will then conduct an assessment and finalise your outcome – it's that simple. For many, obtaining a quick personal loan like this is, feels like a walk in the park.
Can I Get A Loan From Centrelink?
Depending on what benefit you receive, you may be eligible for a Centrelink advance payment. A Centrelink advance payment is simply an advance on your benefits. This advance is then paid out of your future Centrelink payments, interest free. To see if you qualify, head on over to the Department of Human Services.
If you are unable to qualify for a Centrelink loan, Monzi may be able to help find you a lender who can offer you a personal loan.
How Do I Get $1,000 Loan From Centrelink?
To find out more about a Centrelink loan, you will need to get in contact with the Department of Human Services directly. You can find their contact details here.
Monzi does not provide Centrelink loans. Instead, we can find lenders who may be able to offer you a personal loan for people on Centrelink.
Here's an Idea of what Centrelink customers are searching online, when looking for loans for people on Centrelink.
| Centrelink Loans | Instant Cash Loans on Centrelink |
| --- | --- |
| Small Loans for Centrelink Customers | Centrelink Approved Loans |
| Loans On Centrelink | Online Loans for Centrelink Customers |
| Cash Loans For Centrelink Customers With Bad Credit | Quick Cash Loans for Centrelink Customers |
| Payday Loans Centrelink No Credit Check | Loans for Centrelink Customers with Bad Credit |
| Loans for People on Centrelink | Instant Cash Loans No Credit Check Centrelink |
How Much Can I Borrow On Centrelink?
There is a limit on how much money Centrelink is able to lend you. This will depend on what kind of benefit you receive, as well as your individual circumstances. For example, if you're part of a couple, the amount you may be approved for will change. You can find more detailed information here.
Alternatively, you could use Monzi to look for lenders offering personal loans of up to $10,000 for people on Centrelink. Each lender, however, will conduct their own assessment on your application and may offer an adjusted loan amount. Generally, if a lender offers you a lower amount than you applied for, this is because they feel you will be unable to afford your loan repayments out of your Centrelink benefits.
Supersize Your Loan Application, or Don't, it's Your Choice!
Got a hungry wallet? Change that with supersized cash loans from one of Australia's leading lenders! Imagine a lender-finding service that works like your favourite drive-through. Quick and convenient. Getting you quick access to lenders.
At Monzi, we believe that every Australian should have the choice to apply for the lender they need. And the opportunity to have someone like Monzi look for lenders who can help. That's why we can find lenders that offer three different types of loans:
A small amount unsecured loan, $300 up to $2,000:
A medium amount secured loan, $2,001 – $4,600:
A large amount secured loan, $5,000 – $10,000:
So, whatever your expense, Monzi can help find the lenders that can help. From a little loan to cover a cash shortfall, to something larger that makes dreams come true – Monzi is your new best friend in finance.
Loans, loans, loans for almost anything and everything
We source lenders who can provide loans for people on Centrelink. Why get loans? Good question.
Here are a few ways in which the cash from a short-term personal loan can be used.
Buying a new car.
Funding that once in a lifetime trip.
Paying for unexpected emergencies.
Affording further studies.
Carrying out alterations to your home or completing DIY projects at home.
Starting a new business
These are just a few of the ways that fast loans with leading lenders in Australia can help you.
Can I Get An Instant Loan For People On Centrelink?
Let's be real, no one wants to spend hours on a short-term loan application. Chances are, you already have a lot to do, and a lengthy process will take up time and frustrate you. We understand!
Nowadays, we all expect fast cash loans services. After all, we live in a modern digital age, and every Australian deserves nothing less! Monzi caters to this expectation by offering our customers a super-fast application process that's 100% online. No queues. You won't even have to set foot outside or take time out of your regular daily schedule to set things in motion.
No humbling, red-faced moment spent waiting to meet with the bank manager. Then the shuffling hours between a yay or a nay. Only to walk away wondering where to turn to next.
Monzi makes the application process easy. This often results in a fast turnaround time and prompt contact from a potential lender. Our application process is what keeps lender seekers coming back to us, time and time again.
The super-fast application that can find you potential lenders just as quickly
Filling in your Monzi application can take just a few minutes of your time. For many, that's a major perk, as time is money.
Forget about standing in queues with piles of paperwork. No need to try and fit a loan application into your lunch hour. The Monzi process is 100% online so you can apply at any time of the day or night.
You can apply for a loan from the comfort of your home or office. You can apply for a loan while you're cooking dinner or enjoying a cup of coffee. It's that easy! But we do suggest that you try to apply during business hours if you are hoping for a same day reply.
Once we have your application, we will ensure potential lenders get your paperwork and contact details. The lenders that we can find offer a quick turnaround time on application outcomes.
How Do I Apply For A Centrelink Loan?
To apply for a Centrelink loan, you will need to do the following:
1. Sign in to your Centrelink account, either through myGov, or the Centrelink website.
2. Select 'Menu', followed by Advance payments. Then click 'View/Apply/Repay/Manage Advance payments'.
3. Click 'Apply for advance'.
4. Follow the steps from there.
You can find a more detailed guide on applying for a Centrelink loan from the Department of Human Services.
How Do I Apply For Monzi's Lender-Finder Service?
Now, while we don't offer Centrelink loans, we can definitely know people who offer loans for people on Centrelink. Here's how you can get started using our lender-finder service:
Begin by heading to the top of this page and selecting how much you would like to borrow. Next, enter your mobile number and a repayment period and hit the apply now button.
We'll then grab a reason for applying for the loan from you and next get you to submit some personal details as well. Don't worry, this part is quick, fast and painless!
By logging into your internet banking – note, internet, not mobile – you'll be uploading a read-only copy of your bank statements. Confirm a few details for us and you're almost done. Once you're finished with your application and have hit submit we can then get to work trying to find a lender for you.
If we are able to find a potential lender for you we then pass along your application details and they'll get to work assessing your application. From here on out you will deal with your lender directly. That'll be it from us, our job is done! Well, unless you need another loan in the future, that is.
That's all you need to do! Could it honestly be much easier? Visit these pages to learn more about payday loans alternative or travel loan.
Criteria for instant cash loans no credit check Centrelink
As we mentioned, we do have some basic criteria that must be met before we can start trying to find you a lender. But don't worry too much, they're nice and simple:
You must be "of age", and that age is 18 years.
Receive a regular income into a personal bank account for at least 90 days.
Be an Australian citizen or permanent resident.
Have a direct contact number for the application process. This is so lenders can contact you by telephone.
Do you meet these criteria? Fantastic! Go ahead and submit an application now! And just remember, while we can't guarantee lenders of instant cash loans (who can?!) we can promise that we'll do our best to find a super speedy lender for you who can help you out.
Are instant cash loans with no credit check for Centrelink customers really possible?
Have you been searching for online loans? You may have come across websites offering instant cash loans with no credit check. Even for Centrelink customers.
If you're wondering if this is possible, you're in the right place! Some lenders may carry out a credit check as part of responsible lending practices, but it may not always be the end of the road for someone with a bad credit record.
We can find lenders who can look past your credit history, taking your current relationship with credit into account as well when assessing your loan application. Of course, applying for a secured loan may help improve your chances of being approved for a loan. This is because having an asset to secure your loan makes you less of a risk. This is by no means necessary though, and many lenders will help out Centrelink people even if they don't have security.
Is the Monzi lender-finder service for you? Get loans for people on Centrelink now!
It's hard to know which lender or lender-finder service to trust these days. With so many promises out there and very little to go on, it's expected that you might make a few bad choices along the way.
At Monzi we aim to make the process of applying for a lender simple. We cut out the frills and mystery of quick online loans. We present our customers with a loan application that's fast, stress-free and easy. Then put them in touch with lenders who may be able to help them out. Ones that are most likely to assist them.
Cash Loans for People On Centrelink and Bad Credit Loans Made Easy
At Monzi, you can trust that we will attempt to find you a lender fast. There's no shame in needing a helping hand when it comes to enhancing your quality of life. Or ensuring that the stress and hassle of traditional lenders don't take their toll on you. That's why you can apply with Monzi and we'll do our best to find you a lender that can offer bad credit loans.
Our entire process is quick and easy. While we do have a basic minimum criteria that needs to be met before we can start trying to find you a lender, these are easy to meet. Loans for people on Centrelink have never been so easy.
Apply for loans for people on Centrelink online
If you would like to apply for loans for people on Centrelink all you need do is pop an application in to get the process started. Fill out our online application form and we'll do our best to find a lender who can help you out.
While there are no guarantees in life, by applying for a loan through Monzi the odds are certainly in your favour. And while finding loans for people on Centrelink isn't a fast food order, it's a fast process. It's just as easy, and you could even do it from the comfort of your car – make it feel like a takeaway!