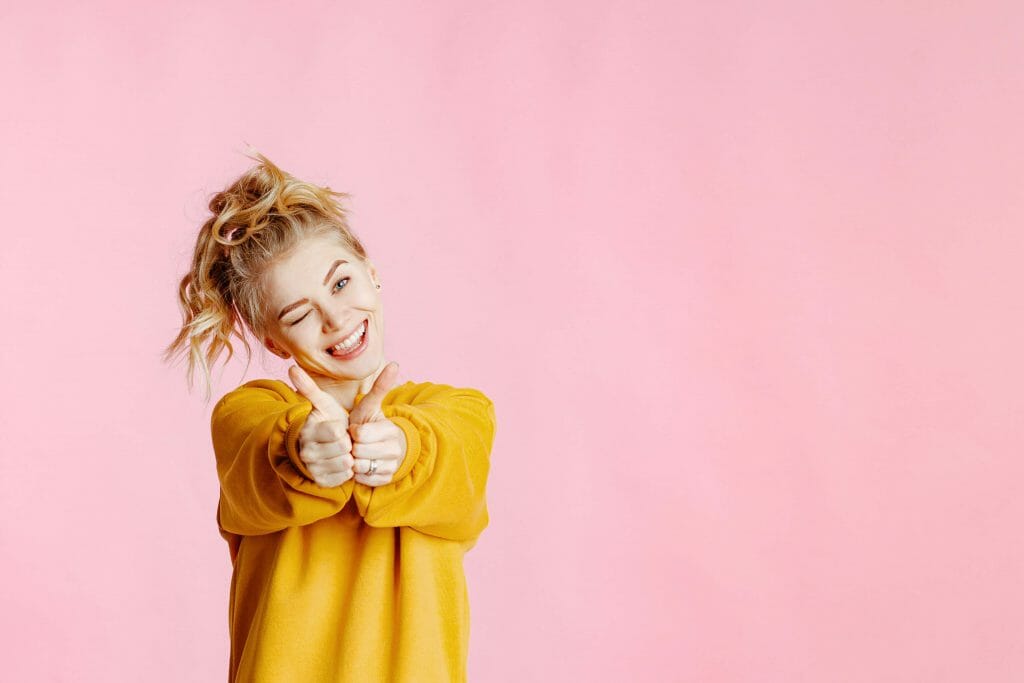 "Monzi Loans is a lender-finding service. We do not offer financial advice. Consider seeking independent legal, financial, taxation or other advice to check how the information and ideas presented on this website about money lenders relate to your unique circumstances."
How Much Money Can I Borrow? Specialists Say At Least $2,000
The exact amount you can borrow depends on your personal and financial circumstances and on the loan provider. According to the Commonwealth Bank of Australia, the main factors considered are marital status, existence of dependants (children or adults), the reason you need the loan, your income level and sources, and expenses. Rental income or income from an investment property counts favourably.
The lender should take into account your bills and costs of living, including food, transport, entertainment, and if you have any current loan repayments. Local living standards vary, so the terms of money lenders Gold Coast can be quite different to those of money lenders Cairns despite both places being in QLD.
If you're paying off a personal loan, car, or student loan, that will understandably be seen as an advantage. The lender will also look at your total credit card limit.
How Do Money Lenders Work?
A money lender provides loans at a given interest rate. They either provide financing or disburse loans up front, charging an interest rate on the amount borrowed. This is at a fixed or variable interest rate. Lenders also charge annual fees, service fees, transaction fees, and other costs.
What Kinds of Money Lenders Are There in AU?
The Australian loan industry is bigger than ever. Most money lenders fall in the following categories:
Big lenders
Short-term lenders
Branch lenders
Bad credit lenders
Vehicle or equipment lenders
Personal lenders provide loans from $5,000 to $10,000 to companies and individuals. These lenders are banks, credit unions, or building societies. If you need some cash fast, short-term lenders can be a better bet. They disburse loans fast and repayment terms are up to 24 months.
Those with a less-than-perfect credit score tend to approach bad credit lenders when they're in need of quick cash. These lenders' rates and fees are very high to compensate for the greater flexibility and increased risk.
Finally, equipment or vehicle lenders can specialising in equipment financing or sell cars or equipment.
How Do I Choose a Money Lender?
Look beyond the message. Be wary of short, promising statements like "money lenders – fast cash". Details such as business longevity, brand, and other elements of the lender's reputation are important.
Find a lender can offer the amount you're looking for and the loan terms that suit you. Also, be fully aware of the fees and rate. Know there is a big difference between fixed and variable interest.
Depending on whether you're applying for a long- or short-term loan, the loan term can vary from a month to 2 years. Take care to make sure you can afford the instalments as agreed in the repayment schedule.
Borrow Money Against Vehicle
This is an option if you need funds urgently and can't or don't want to get a loan from a bank or credit union. If you go for this, it's even more crucial to look at the interest rates and fees carefully. They are usually much higher than average.
It can be easy to get a car title loan because the vehicle secures it. Basically, you apply for a loan and attach a car for security. If you apply with an online lender, or a expert lender-finder (like us!), then you could have your loan approved in minutes.
Borrow Money Online: Downsides
Lenders will usually give you a maximum of 60 percent of the car's value. CNN reports that in the US, most lenders will only offer 25 to 50 percent. Either way, specialists advise against borrowing the maximum possible amount. The more money you borrow, the harder it will be to pay back, especially considering all applicable fees.
An online lender will ask for personal data and some vehicle and insurance information when you ask to apply for a loan, with a car attached as security. The whole process takes place online.
What Happens to the Average Aussie?
According to a report conducted by SocietyOne and cited by Mozo, two-thirds of Australians are faced with major and unexpected costs in their lifetime. These exceed $52 billion. Most common reasons include car repair, property renovation, medical bills and holiday and travel costs. Over a third of Aussies have struggled with car repair or replacement costs and 25% with medical bills.
80% of Aussies find a credit card to be an easier and more convenient source of funds than a personal loan. It appears, however, that credit cards are becoming an unfeasible source, with national credit card debt amounting to $45 billion. The report states that the average interest rate on a credit card is 17%. A person with just $2,000 of credit card debt racks up hundreds in interest in just a year.
Money Lenders in Australia: The Best Choices Aren't the Most Obvious
If credit cards aren't the best option, should you apply for a loan from a bank? Apparently, big lenders don't always offer the best terms. The loan market is expanding, and smaller providers sometimes offer better ones. For instance, the provider loans.com.au offers a minimum of $5,000 at a fixed interest rate of 5.44%. On the downside, there is an early repayment fee of $700. Another AU lender, MoneyPlace, offers low fixed rates from 7.65% and $0 application fee. Their unsecured personal loans do not come with any exit or service fees, and extra repayments can be made at any time. You do need an excellent credit history to apply.
Harmony, who provide unsecured personal loans at low fixed rates starting from 6.99%, are also on the list of best private money lenders in Australia. This peer-to-peer lender does not charge service or exit fees and does not penalize clients for making extra repayments. Again, you need an excellent credit rating to avail yourself of these competitive rates. When your loan is approved, you'll need to pay a $500 upfront fee.
Nevertheless, it can be overwhelming choosing the best loan or lender for you. That's when Monzi Loans comes in.
Money Lenders Near Me: Things to Consider
Before applying for a loan, be aware of the following risks:
Excessive Debt
Any borrower is exposed to the risk of too much debt. Familiarize yourself with a lender's associated costs and make sure you're making enough money to cover them. Don't apply for more money than you need and assure yourself you can make instalment payments as agreed.
Borrow Money to Buy Shares
Borrowing money to buy shares can be a smart way to augment your income. You can make money as long as your investment grows at a rate that exceeds that of your loan costs. However, buying shares with cash is less risky than taking on debt. Money lenders can give you a loan or line of credit. The interest rate will depend on the type of loan you get, the loan amount, whether you provide security or not, your credit rating, and the term of the loan.
You can apply for a personal loan to buy shares against your home equity. This is possible by taking out a new mortgage or refinancing your current one. Hopefully, the investment will generate extra income and not merely cover the loan and related costs. The disadvantage of this approach is that the borrower could be putting their equity and possibly their residence at risk.
Margin Buying
When you purchase on margin, you get a loan from your investment firm to cover part of your investments. This type of transaction is very high-risk.
Can I Apply for Bond Loans?
Some lenders offer the option to protect bonds with insurance. This can help tenants to manage other upfront rental costs better and recover the full bond at the end of the tenancy. On average, rental bond loans amount to $2,000 and are valid for tenancies of 6 months to one year. Borrowers repay bonds in fortnightly or monthly instalments.
Money Loan Fast: What Are My Chances?
Your chances of being approved depend on different factors determined by your lender. Almost all lenders will mandate that you be over the age of 18. Ideally, you'd be over 25 and have had some employment experience. Lenders tend not to prefer older, lower-income groups like pensioners. Of course, this isn't to say you can't find money lenders for pensioners in AU.
Other common eligibility criteria include being a citizen or permanent resident of AU. Ideally, you are receiving regular income to a bank account in your name.
Monzi's partners offer flexible terms from six months to two years. Our application process is paperless. Sometimes, applicants are approved the very same day. We at Monzi pride ourselves on thinking outside the box – it's no accident we've been so successful in our brief time on the market.
Some of our clients don't fit the rigid requirements of traditional lenders, but they still need to borrow money fast. In this case, we often find less conventional, private money lenders in Australia are the answer. Our partners' flexible loans suit people from all walks of life, ranging from pensioners and people with bad credit to successful business owners.
Can You Find Money Lenders Near Me?
We have partners across the country, and our lender-finder mediation services are free. You don't pay us if we don't find you a lender and you are under no obligation to sign a contract with any lender we do pair you with.
Our partners offer small, medium, and large loans. Small loans range from $300 to $2,000 and are repayable in weekly, fortnightly, or monthly instalments over 6 to 12 months. Small loan providers don't charge an annual interest rate. All you will need to pay back on top of the original loan amount is the lender fee, which is a maximum of 20%, and an ongoing monthly fee of 4%. Of course, we are the lender-finder and cannot guarantee the costs of individual lenders. However, we can give an idea of your costs.
The Possible Costs
As lender-finders, we cannot guarantee the costs of individual lenders, however, we can give you an example of the possible costs of your personal loan.
Small personal loans – small loans from $300 to $2,000, can be repaid over a period of 12 months:
Establishment fee: 20% of your principal, typically worked into your repayments
Ongoing fee: 4% of your principal, typically charged monthly
Medium personal loans – medium loans from $2,001 to $4,600, can be repaid over a period of 13 to 24 months:
Establishment fee: Once-off $400 fee, typically worked into repayments
Ongoing fee: 48% annual percentage rate, and a 67.41% comparison rate p.a
Large personal loans – large loans from $5,000 to $10,000, can be repaid over a period of 13 to 24 months
Ongoing fee: 21.24% annual percentage rate, and a 48% comparison rate p.a.
Before you sign a contract, it's important to understand your loan costs. So, if you do have any questions about your the costs of your loan, make sure you contact your lender.
Ready to Apply?
If you're looking for a payday loans alternative, then Monzi is the lender-finder for you.
Let's stay in touch
We're sure you're experiencing information overload by now, so if you have any questions about our service don't hesitate to contact us at hello@monzi.com.au. Also, visit our FAQ page and see if your answer is already waiting for you.
Want more Monzi Loans? Great! Stay in touch on Facebook, Instagram, Twitter, Pinterest and Google. And to get the latest tips and tricks to hit personal finance follow our blog.