Money lenders – Borrow from $2,100 to $15,000 online. No paperwork, 100% online. Most outcomes within 60 minutes*. Good and bad credit okay.
What are money lenders?
As the name suggests, they are providers of credit. Often, many of these lenders will allow you to apply online within minutes.
Generally, you will apply for a certain amount, and your lender will assess your application. Next, if you're successful, you'll be sent a loan contract to read over and approve. From there, your lender will get to work transferring your funds.
You will repay both the principal amount you borrowed, as well as interest and additional fees and charges. Finally, you may also be required to attach an asset as security against certain loans.
What are the different types of money lenders?
People need credit for all sorts of different reasons. After all, everybody's individual circumstances and needs are different. Therefore, the different kinds of credit providers match this.
To illustrate this further, the Australian loan market is typically sorted into a few broad categories. Learn more about cash loans perth here.
Short-term lenders: Includes money lender offering short-term personal or business loans. Often, your loan can be processed quickly on the same day and you'll generally have a repayment term ranging from a few weeks to several months. These loans may be referred to as payday loans Australia. Short term money lender includes credit providers offering payday loans as well as personal loans.
Bad credit money lender: These credit providers specialise in providing bad credit loans. To compensate for the additional risk, these credit providers may charge higher fees.
Branch lenders: This includes more traditional credit providers, like banks and credit unions, as well as other lenders. In addition, you will usually be able to walk into a physical branch and apply for a loan.
Large-amount providers: These institutions specialise in providing large personal loans, often amounts of $5,000 to $15,000. Banks and credit unions, as well as other non-traditional lenders, are included in this category.
Equipment and vehicles: This could include an actual company selling you the equipment, like a car dealership, or a third-party provider specialising in equipment financing.
What are private money lenders?
Private money is a term common in banking and finance. In a nutshell, private lenders are credit providers outside of traditional providers, like banks or credit unions. It may even include peer to peer lending platforms.
As a result, private money providers may have eligibility criteria and loan terms that differ from the banks.
Where can I go to borrow money?
If you are looking to borrow money, there are numerous options available to you.
You could, on one hand, opt for a traditional provider. These could be a bank or a credit union. Often, you are able to physically enter a branch and apply for a loan in person. These credit providers are, however, characterised by more stringent eligibility criteria and longer processing times.
On the other hand, you could apply with an online alternative lender. Often, online lenders can process your application much faster than traditional lenders. In addition, you may even be able to complete your application without filling in any paperwork. This is, however, dependent on individual lenders.
Therefore, weigh up what is important to you, and what you are looking for out of a credit provider. Whether you need same day loans for bad credit or consolidation loans, you might find a suitable option. Learn more about instant cash loans australia here.
What do they mean by a hard money lender?
Hard money loans is a term used almost exclusively in The United States and Canada. They are, simply, a type of asset-based financing. Generally, the borrower will receive a loan that is secured by property.
In short, hard money loans developed as an alternative for property owners seeking capital against the equity in their property.
Can Monzi find me money lenders?
Monzi provides a lender-finder service that may be able to pair you with some of the best lenders in Australia.
How can we do this? Well, our automated system is able to scan through hundreds of different instant cash loan products at lightning speed. Then, we'll try to pair you with a lender who fits your individual circumstances.
When you use Monzi's lender-finder service, you can forget having to fill out multiple applications. In addition, you can forget about spending hours on hold over the phone or waiting in a queue at the bank. Our application process is 100% online and paperwork-free. In short, Monzi makes finding instant online loans a breeze.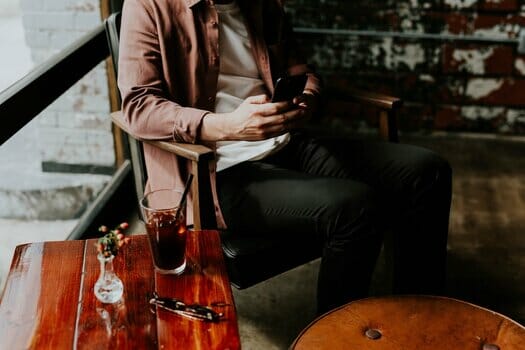 How to find private money lenders
Monzi's lender-finder service can make finding lenders near me a breeze. Ready to get started? Here's how you can:
Apply
Scroll up to the loan slider at the top of the page. Next, select how much you're thinking of borrowing as well as your ideal repayment terms. Once you're happy, click Apply Now.
You will, now, be taken to our submission form. We'll ask you for a few important pieces of information. Generally, this can be completed in minutes.
Keep in mind the values and terms presented by the loan slider are just a guide. As a result, the actual costs and repayment terms of your loan may vary depending on the lender you're paired with.
Sit back and relax
Once you have completed the submission form, we'll take it from here. Our automated system will get to work doing what it does best, and scan through hundreds of different loan products. Generally, we should be able to let you know if we were successful within a few minutes.
We'll let you know the outcome via text and email, so keep an eye on your devices.
Meet your new lender
If we are successful, your new lender should get in contact with you. From now on you'll deal with them directly. They will conduct their own assessment of your application. If they are happy, they'll send through your digital loan contract.
It is important you read through your contract carefully and only agree to it if you are happy with all the terms and conditions of your loan. If you aren't happy, you are under no obligation to sign anything. Finally, once you approve your contract, your lender will start to transfer your funds.
Access to funds will be dependent on inter-bank transfer times. Additionally, if you approve your loan contract outside of normal business hours, your funds may only be transferred the following business day.
What loans can Monzi find?
As we mentioned, Monzi specialises in pairing consumers with lenders who may offer personal loans. In particular, these lenders may be able to offer three broad categories of personal loans.
Medium personal loans:
Large personal loans:
Money lenders Australia wide
One of the best thing about being 100% online? In short, we can help people all over Australia match with a lender.
Therefore, from Perth to Sydney or Adelaide to Darwin, Monzi can try and help. Below is a table listing some of the credit providers we have managed to pair with Monzi customers just like you.
| Money lenders near me | Amount ($) AUD | Approved |
| --- | --- | --- |
| Money lenders Gold Coast | 1,100 | ✓ |
| Private money lenders Melbourne | 1,500 | ✓ |
| Money lenders Brisbane | 2,300 | ✓ |
| Private money lenders Sydney | 4,000 | ✓ |
The above table is for demonstrative purposes only. The table may not reflect the loan or terms you might be offered.
What if I have bad credit? Can you still find money lenders?
Yes, absolutely!
Monzi works with a wide network of lenders potentially able to offer bad credit personal loans. In other words, they understand you are so much more than a credit score.
When you use Monzi's lender-finder service you get some of the latest in banking technology on your side. What does this mean? Well, when you fill out Monzi's submission form, you'll be asked to supply your internet banking details. We do this, in short, to access a read-only copy of at least the last 90 days of your bank statements.
We can then pass this information on to a potential lender. Therefore, lenders can get a better understanding of you and your current relationship with money. If they can see you've been receiving a regular income, and have been keeping up with your other repayments, you may still be considered for approval.
Looking for cash loans for bad credit? Monzi might be able to pair you with the lender you're looking for.