Payday loans Australia? Personal loans from $2,100 to $15,000 available online. Easy loans application with no paperwork so you can get started today!
Monzi is a lender-finding service. We do not provide financial advice. Consider seeking independent legal, taxation, financial or other advice to check how the information and ideas presented on this website relate to your unique circumstances.
What are payday loans Australia?
Payday loans present an instant loans credit option for Australians. Specifically, payday cash loan generally refer to small loans of up to $2,000.
In addition, payday loans lenders have different criteria than traditional credit providers. Specifically, payday loan lenders may be more willing to consider Centrelink loans or offer bad credit loans.
Keep in mind, Monzi may not be able to connect you with a payday lender. Instead, we'll do our best to match you with an alternative lender option.
Specifically, lenders may offer personal loans of $2,100 to $15,000. Learn more about pay advance here.
Examples of payday loans
There is a myriad of different payday loan products available in Australia. In the table below, we'll include some of the more popular online options. Read more about access your pay early australia here. Learn more about credit score here.
| Payday loan | Bad credit payday loan |
| --- | --- |
| Payday loans no credit check | Fast payday loan Australia |
| Payday loans online Australia | Centrelink payday loan Australia |
| Payday loans for bad credit instant approval | Payday loan Australia no credit check |
Keep in mind, the above table does not necessarily reflect the cash loan you may be offered through Monzi's network. In particular, we can't guarantee there being no credit check on your loan application. Read more about weekend loans australia here.
Are payday loans legal?
Yes, payday loan lenders can operate legally within Australia. There are, however, restrictions laid out by the Government to protect Australians against less-reputable payday loan lenders. Learn more about payday loans no credit check here.
For example, the Government restricts payday loan lenders in the fees they can charge to get a payday loan online under $2,000. While the exact fees may vary between lenders and loan products, credit providers can only legally charge the following:
Maximum once off establishment fee of 20% of the principal.
Monthly account keeping fee, maximum 4% of the principal.
A government fee or charge.
Default fees and other charges.
Depending on when you apply, you may receive these loans the same day you approve the contract. Read more about best personal loan rates australia here. Learn more about payday advance australia, australian payday loans, payday advance loans australia, payday loans au, payday advance, credit history, loan contract, unsecured loans here.
Are there any guaranteed payday loan?
While to get a payday loan are legal, offering guaranteed payday loans no matter what Australia is illegal. What is the difference? We will explain. Read more about cash loans perth here.
In short, all credit providers in Australia need to lend money responsibly. Specifically, lenders need to confirm the loan is suitable for the consumer.
Moreover, a credit contract is suitable for the consumer if it meets their needs and objectives. Plus, you are able to afford their repayments. To do this, lenders must:
Inquire into the consumer's finances, as well as their needs and objectives.
Take steps to verify the consumer's situation.
Assess whether or not the contract is suitable, based on the information from the first two steps.
As a result, do not trust any lender offering bad credit payday loans guaranteed approval Australia.
Is it worth getting online payday loan?
Monzi cannot answer this question for you. Consumers will need to consider their own situation before applying for short term cash loan online.
Despite this, we will still outline a few of the pros and cons of payday loan lenders.
Pros
Easy online application and fast processing times.
Generally fixed rates and costs.
Bad credit and Centrelink considered.
Cons
Potentially higher fees than other personal loans.
Payday loans are not a long-term solution to financial problems.
Potentially only small loans of $2,000 and under available.
In short, it is important you weigh up the information presented above and consider your own situation. Even better, consider seeing financial advice before applying for a payday loan.
What are the best online payday loan?
As we mentioned above, Monzi cannot provide an answer to the best loans in Australia. After all, how does one define the best payday loan in Australia? In short, the best payday lender for one consumer may be different for another.
There are, however, payday loan features you may want to consider when comparing lenders:
100% online application. Whether or not you apply 100% online, ideally without paperwork.
Processing times. The time it takes from approval to be able to access your cash.
Different loan amounts. Generally, payday lenders can offer loans up to $2,000, however, this can vary.
Repayment terms. Often, terms may be as short as four weeks. In addition, certain lenders may allow you to pay your loan out early without a fee.
Fees and charges. ASIC lays out strict guidelines around what consumers can be charged. You can find a more detailed list of these charges above.
Are there payday loans with weekend payout Australia?
There may be certain credit providers that could offer weekend payday loans in Australia. Generally, however, most lenders cannot transfer your funds over the weekend.
Monzi, on the other hand, may have certain lenders within our network offering weekend payout. These lenders, however, may not be able to offer payday loans. In addition, consumers are not guaranteed to be paired with one of these credit providers.
Therefore, if you need access to your loan for the weekend, it is best to apply during the week; consider our page on payday loans with weekend payout.
Can Monzi find me lenders offering payday loan?
Monzi may not be able to match you with payday loan lenders. Instead, we'll try and connect you with a lender offering personal loans Australia from $2,100 to $15,000.
Amounts offered. Unlike small payday loans, personal loans can be applied for up to $15,000.
Repayment terms. While certain payday loans lenders may only be able to offer short terms, personal loans are generally more flexible. For example, personal loan terms may range from several months to years.
Secured and unsecured. While the majority of payday loans are unsecured, consumers have the option of applying for larger personal loans. In short, if you need a loan from $2,100 to $15,000, you will need to attach an asset as security. Finally, secured loans often have a better interest rate and fees than payday loans lenders.
Can I apply for payday loan if I receive Centrelink?
In short, yes; payday loans lenders are often more understanding of Centrelink recipients than lenders like banks or credit unions.
Despite this, you may be eligible for a personal loan for people on Centrelink through Monzi's network of lenders. Moreover, these lenders may be able to see Centrelink payments as a form of income.
Keep in mind, however, lenders may have their own guidelines around Centrelink recipients. Specifically, lenders may base their assessment on:
The kind of benefit you receive (Newstart, Disability Support Pension etc.).
What percentage of your total income these benefits make up.
What about no credit check payday loans in Australia?
While Monzi is unlikely to pair you with a lender offering payday loans no credit check instant approval Australia, we may be able to match you with lenders offering no credit check no paperwork loans.
In short, credit checks may or may not be part of a lender's assessment criteria. Moreover, as each lender within our network is a separate company, we cannot speak on their behalf. Therefore, we cannot guarantee whether or not a lender will consider your credit history when assessing your application.
Keep in mind, the lenders we associate with understand how a bankruptcy on your record doesn't paint the whole picture. Therefore, even if a lender does credit check your application, they will also consider:
Your current financial situation (regular income and expenses).
How you have been handling your other financial commitments.
Are there any payday loans no bank statements required Australia?
It's unlikely.
Remember that Australia's responsible lending obligations mean that payday loan lenders will almost certainly need to assess your current financial situation in some way. As a result, you will almost certainty need to provide bank statements, so that your lender can verify your income to ensure a loan is right for you. With this, you may be able to access no paperwork loans instead, given that lenders may allow you to apply online.
Payday loans bad credit Australia
One of the reasons why payday loan lenders are so popular is that they are often able to consider applicants with a range of different circumstances. Included in this, is bad credit.
As a result, if you need quick loans but have bad credit, you may feel that a bad credit payday loan could be your only option. Luckily, though, it's not.
In short, while traditional lenders are often hesitant to offer cash loan to applicants with poor credit, Monzi knows a few lenders who may do things differently. As a result, if you apply with us, we could pair you with a lender who may offer loans to people with bad credit from $2,100 to $15,000.
However, keep in mind that approval is not certain.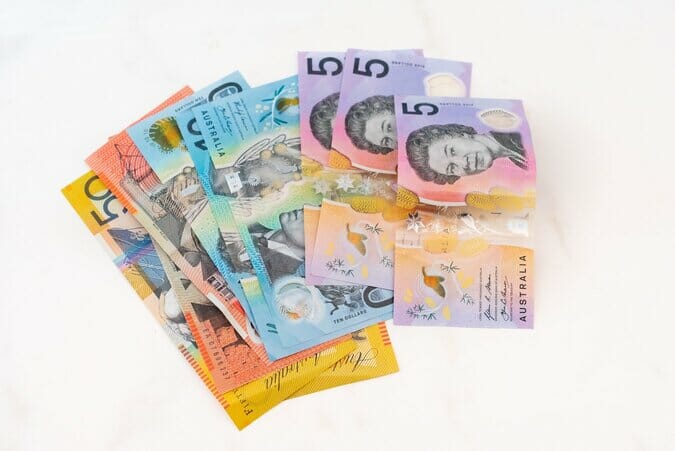 How can I borrow $100?
Unfortunately, the lenders within our network can normally only offer a minimum of $2,100.
If you need $100, you may be able to get it without taking out a loan. For example, consider the following:
Sell your unused items. If you have any old or unused items of value around your house, you can quickly sell them online through platforms like Gumtree or Facebook Marketplace.
Perform odd jobs. You can quickly pick up odd jobs online through Gumtree or Airtasker. For example, you could mow a few lawns or clean up after a house party and make quick and easy cash, loan free!
Otherwise, there may be other, smaller payday loan options available outside of our network.
Can I get instant payday loan?
While we might not be able to help you with the payday loans for bad credit instant approval Australia part, we may be able to connect you with a lender offering personal loans. Specifically, these lenders may be able to assess and process your application so quickly, it might feel almost instant.
Keep in mind, no loan will be processed truly instantly. After all, credit providers first need to assess whether or not the loan product you applied for is suitable for you. Obviously, this takes a certain amount of time. Moreover, this will not differ between personal and payday loans.
Same day payday loans: are they possible?
Payday loans are renowned for being fast. You apply, your application is assessed and then you receive an outcome. From start to finish, same day approval loans are absolutely possible. As a result, they can provide a fast cash option when you need.
Having said this, exactly when you receive your cash or outcome may depend on when you apply. For instance, applications received outside business hours often aren't processed until the following business day.
With Monzi, this is true too. While we may be able to pair you with a lender offering personal loans on the same day, we cannot guarantee if this will be possible. However, to give yourself the best chance, ensure you apply during business hours.
What about loans for unemployed people?
As we said above, certain lenders within our network may offer easy approval and see Centrelink payments as income. Therefore, you may be considered for fast approval if you are unemployed but receiving consistent Centrelink benefits.
Short of this, you may also be considered for approval if you have no job as such, but own an income-earning asset. This, for example, could include owning a rental property.
Do payday loan hurt your credit score?
In short, they may.
As with all loans (e.g. car loans, personal loans, etc.), payday cash loan have the potential to affect your credit score. However, in most cases, whether the effect is positive or negative will depend on how you manage your loan.
On the one hand, making your repayments on time and repaying your loan without issue may actually result in your credit score improving.
On the other hand though, if you miss payments or default on your loan, then this will be listed on your credit score. As a result, your credit score may drop.
Given this, it's up to you. Before applying, you must weigh up the benefits as well as the potential costs. Moreover, it may be worth considering alternatives to payday loans, such as an online personal loan.
Can I get a new payday loan while paying off an existing one?
Yes, potentially. However, before doing so, consider if this is the right choice.
Payday cash loan are often expensive. As a result, taking out multiple loans simultaneously can often put a strain on your budget. With this, it's usually better to focus on repaying one loan, before you even think about taking out another.
In addition to this, remember that small payday loans aren't your only option. If you're struggling to manage your budget, there may be government benefits available to you. Moreover, you could consider a more manageable personal loan too.
Apply with Monzi and we may be able to match you with a lender offering personal loans from $2,100 to $15,000 today.
Why choose Monzi instead of payday loans online Australia?
If you are still considering whether or not to use our lender-finder service, let us try and convince you. In short, there are certain features which keep past Monzi customers returning to our website.
24/7 personal loans
Being 100% online, consumers can apply for 24/7 loans on our site in Perth or anywhere else in Australia. After all, if you have a device and a signal, you're able to get started.
If you do lodge an application outside our normal operating hours, however, you may not get an outcome until the following business day.
Fast loans online
Each step of our process has speed and convenience in mind. For example, our online submission form only asks for essential pieces of information. In addition, our automated system will aim to get to work matching you with a lender as soon as possible.
Paperwork free
Our smart system is generally able to digitally access most of the information we need.
As such, consumers usually do not have to physically supply any documentation or paperwork; the days of rifling through old mail or filing cabinets may be over!
Information always kept safe and secure
If you're worried about the safety of your information, let us quell your fears.
Monzi employs the services of both internet security services McAfee and Comodo. Therefore, all your details are kept permanently safe, secure and encrypted.
Furthermore, once our system as the information we need, your online banking details are permanently deleted.
Not a big fan? No stress
Lenders will assess your application and get in contact if they can make you an fast and easy offer. If, however, the contract offered to you isn't what you were expecting, you are under no obligation to approve it.
Repayments? Easy
Generally, a direct debit is set up from your account. Therefore, your repayments are automatically deducted as per your schedule.
What does this mean for you? Well, all you need to do is make sure you have enough in your account each time the repayment day rolls around.
Finally, if you are concerned you will be unable to afford an upcoming repayment, get in contact with your lender. In general, if you give your lender enough notice, they should be able to reschedule or cancel your repayment for a contractual fee.
Freedom to spend
What can personal loans be spent on? In short, essentially anything. After all, personal loans are available to cover any personal cash needs.
So, whether you need a little extra coin for a special gift or something larger to put into your business, Monzi could potentially help.
When can I apply?
You can apply at any time. In short, you can use our site 24/7. Our 100% online service means you can apply whenever; you just need the internet!
There may be delays if you apply outside of normal hours. For example, you may only receive an outcome the next day if you apply at midnight.
Keep in mind, a weekend payout may not be possible. After all, banks cannot transfer money on the weekend or public holidays.
What can I use my money for?
You can use your money for most expenses. For example:
Car repairs
Dental costs
DIY projects
Pet food
Wedding costs
Jewellery
White goods
Plus, essentially any legal expense!
It is up to you how you spend your money.
Payday loan? Consider a personal loan
Ready to begin? Scroll up!.
Want more Monzi? Great! Stay in touch on Facebook, Instagram, Twitter and Pinterest.