24/7 payday loans can be applied for online. Apply for a personal loan instead with Monzi from $2,100 to $15,000. Get a quick outcome now!
Monzi is a lender-finding service. We do not offer financial advice. Consider seeking independent legal, financial, taxation or other advice to check how the information and ideas presented on this website relate to your unique circumstances.
24/7 payday loans
While you may have heard of payday loans Australia, you may not be aware of exactly what they are. Don't stress – we're going to run you through the key details.
A payday loan generally refers to a small and fast loan of up to $2,000, offered by a payday lender. These no paperwork loans are available online and are typically repaid over just a short loan term. There's no long-term commitment as payday loans are designed to help manage those tricky periods between pay periods when you're short on cash.
Keep in mind, 24/7 refers to being able to apply at any time. However, lenders will have normal operating hours and will only be able to assess your application during these times. Therefore, if you apply outside of business hours, you may not receive an outcome until the following business day. Learn more about payday loans no credit checks here. Read more about weekend payday loans no credit check here. Learn more about pay advance here.
Bringing it all together, payday loans are small, short-term loans, available online that provide you with cash fast.
Below is a table listing a few potential loan products that may be offered online:
| Emergency cash loans 24 7 Australia | Amount (AUD) | Approved |
| --- | --- | --- |
| Payday loans | $500 | ✓ |
| Payday loans 24/7 | $1,500 | ✓ |
| 24/7 loans Australia | $1,800 | ✓ |
| Online cash loans 24 7 Australia | $2,500 | ✓ |
The information presented in the table above does not necessarily reflect the 24 7 loan you may be offered.
What does Monzi do?
It's probably a good time to introduce ourselves.
Monzi is a lender-finder service operating in Australia. That means we're not a lender and will never offer you a loan.
Think of us as the bridge. Whether you need cash in Brisbane or quick loans in Perth, we may be able to help. When you are looking to borrow money, we aim to connect you with available lenders offering personal loans. We make it simple and convenient and may be able to match our users with a lender in just one hour.
While you may be seeking payday loans, we aim to match you with personal loan lenders. While they are similar, there are important differences to be aware of. Keep reading and we'll give you a rundown. Learn more about cash in 1 hour no credit checks here. Learn more about payday loans no credit check here.
Who knows? You may find that 24 7 cash loan that is right for you.
How do payday loans Australia and personal loans differ?
While both payday and personal loans may be able to help you manage a tricky financial period, differences include:
Loan amounts
Typically, payday loans exist to help cover those pesky little expenses that appear from time to time. As such, payday loans are usually only available for amounts up to $2,000.
By comparison, you can apply for personal loans from as little as $2,100 up to the hefty sum of $10,000. If you've got a sizeable expense, a 24 7 personal loan may be worth considering.
Repayment periods
Typically, payday loans are repaid over a matter of weeks or a few months. By comparison, repayment periods for personal loans may range from 12 to 24 months. While this may reduce your regular repayments by spreading your costs out, you will be required to make repayments for longer. Learn more about payday loans here.
Rates and fees
In Australia, any credit contract worth under $2,000 is capped in terms of the rates and fees. In other words, lenders can only charge up to predetermined maximum. Despite this, some lenders may charge less. Learn more about cash loans perth here.
Keep in mind, the fees and charges for loans over $2,000 may not be capped.
Is bad credit a deal-breaker for payday loans?
The rise of non-traditional lenders has bought with it a welcome change. While in the past, banks were typically wary of offering quick loans for bad credit, things are a little different now. You don't need to ask 'where's a good loan agency near me?' Anymore, when you can easily apply online.
While nothing is guaranteed, there are now plenty of online lenders out there willing to offer payday loans for bad credit or personal loans for bad credit borrowers.
Rather than dwell on your past borrowing mistakes, lenders will look at your current financial situation to get an idea of what is affordable for you. This may include an assessment of your budget, including your income and day-to-day expenses.
However, given the added risk of taking on bad credit loans, lenders may apply higher rates or fees.
Can I get a payday loan without a credit check?
Whether you are applying for a personal or payday loans no credit check instant approval , some lenders may assess your application without performing a credit check.
All lenders go about assessing applications in different ways. While some will conduct a credit check on all applications, others won't. It simply comes down to the individual lender's policy.
As such, Monzi cannot provide a guarantee either way.
Even if a lender does conduct a credit check, there will typically be more to an assessment. They'll consider your current income, expenses and employment status too. That way, they can get a clear idea of what is affordable for you.
To summarise, some lenders may offer payday loans 24/7 with no credit check. Although, it is at the discretion of the lender you're dealing with.
Lending made easy through payday loans
In today's digital age, accessing online finance has never been easier. These days you can apply for payday loans online 24/7. As long as you have an internet connection, the world of instant online loans is in the palm of your hands.
Unfortunately, what you'll discover with a quick Google search is that there are hundreds of potential lenders out there. If you're not sure what to look for, trying to find the right lender may make your head spin.
That's where a lender-finder like Monzi may simplify the process. Submit an easy application with Monzi and we'll do our best to match you with an available lender offering personal loans in no time. Best of all, it's free to apply.
Monzi's eligibility criteria
Before you apply, ensure you check these four boxes:
At least 18 years of age.
An Australian citizen or permanent resident.
Have an active email address and mobile number.
Earned a consistent income for the past 90 days that has been deposited into an online bank account.
How to apply with Monzi
If you think Monzi's lender-finder service is right for you, applying is easy. We only require the key details, so you may have it completed in minutes. After all, there are just three simple steps.
Apply
Use the loan slider to select your ideal loan amount and decide on your preferred repayment period. Complete the online application by providing the necessary details, then hit 'submit.'
Wait
Once we receive your application, our automated system will aim to pair you with an available lender. If you apply during business hours, this may take just 60 minutes.
We let you know
Whether we find a lender for you or not, we'll be in touch to provide you with an outcome. If we successfully match you with an available lender, they'll contact you to complete their assessment of your application.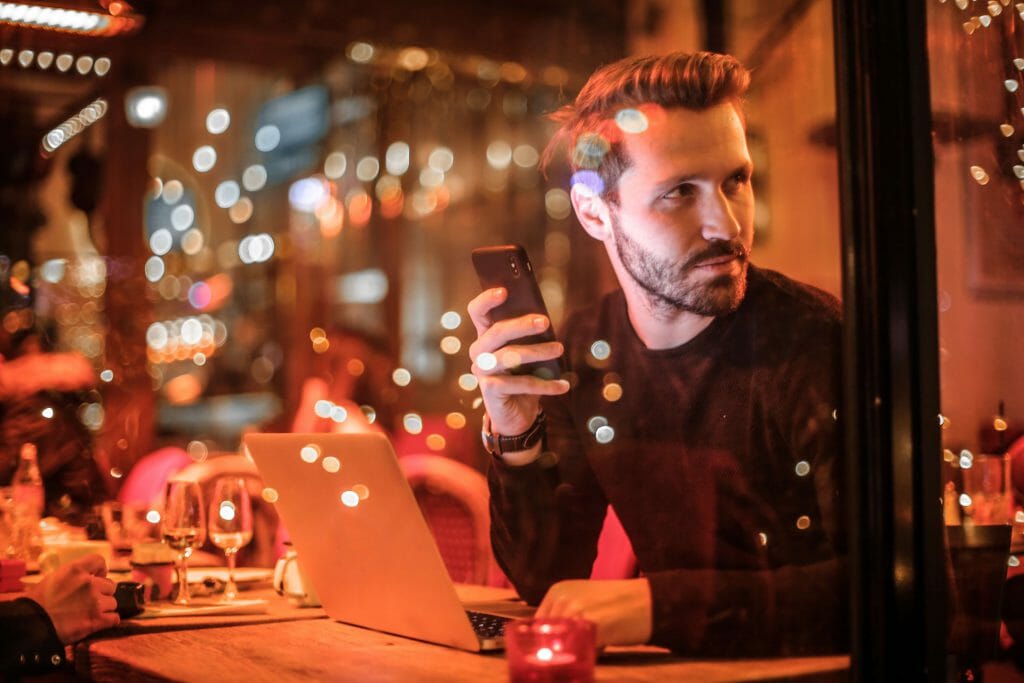 Emergency cash loans 24/7 – I need money ASAP
If you need emergency cash loans no credit check, you'll be looking for a lender that works fast.
While payday lenders pride themselves on providing quick outcomes, personal loan lenders work just as fast too.
If you need to find a lender in a hurry, Monzi can help. Rather than spending hours trying to find a lender, just submit a simple cash loan application with Monzi.
We might be able to match you with an available lender in just 60 minutes. From there, the lender will be in touch pronto so they can assess your application and provide you with an outcome.
If you're approved, your lender will transfer your emergency cash after you agree to the contract. While it depends on several factors, you may receive your cash on the same day you apply.
Does instant payday loans online mean instant cash?
Unfortunately, no matter what loan you are applying for, whether personal or payday, there will be some processing time involved.
While lenders may advertise 24 7 instant loans online, this is not literal. This simply means that lenders will aim to assess your application so fast that it feels like no time has passed.
This is because, in Australia, lenders must assess loan applications to ensure they comply with their responsible lending obligations. With this, lenders must take steps to verify a customer's financial situation to determine if the loan is affordable for them.
If you do come across a lender offering guaranteed approvals no matter what, be sure to avoid them. Responsible lending obligations exist to protect you, the borrower, to ensure you don't end up with a loan you cannot afford. 24 7 cash loans will likely be a reasonable alternative.
247 loans same day
These days, lenders can operate exclusively online. As a result, you can apply for 247 loans whenever it suits you. However, if you would like to receive an outcome and maybe your cash on the same day you apply, there are some things you must do.
Firstly, apply during business hours. If you apply late at night, there's little chance of a quick turnaround. After all, lenders have their own operating hours too. Therefore, if you apply during business hours, lenders offering payday loans or personal loans may be able to process your application before you know it.
To help things run smoothly, you must also supply all the information that's required. As a guide, this may include your online bank details, employment information and much more. While lenders may not be able to provide 247 loan outcomes, applying during business hours may mean it's possible to receive same day loans.
Do payday lenders offer weekend payouts?
While some payday lenders may advertise online payday loans 24/7, weekend payouts may not always be possible.
Even if your 24 7 weekend loan application is assessed and approved, then you may still be bought unstuck by interbank transfers.
While your lender may transfer you the cash immediately after you are approved, some banks may not process transfers on weekends. As such, you may need to wait until the following business day to access your cash.
Are 24/7 online payday loans right for me?
At Monzi, we are unable to provide a definitive answer. Ultimately, the best payday loan will come down to your circumstances, needs, objectives and preferences.
While payday loans could be an option if you need fast cash, the brief repayment terms and limited range of cash amounts (i.e. up to $2,000) mean that payday loans may not be for everyone.
As mentioned, at Monzi, we aim to match you with lenders offering personal loans. Personal loans may be offered for amounts from $2,100 to $15,000, with manageable repayment terms of up to 24 months.
Put simply, after evaluating the pros and cons of each loan based on your circumstances, you'll have to choose the one that works best for you.
If you decide to apply for a personal loan, Monzi's lender-finder service can make it simple and convenient to find a great lender. Apply today!
Can I get 24/7 cash advance payday loans?
Yes.
Cash advance loans and payday loans are terms that may be used interchangeably. While Monzi works with lenders who specialise in offering personal loans, there may be many credit providers operating in Australia who could offer a 24 7 cash advance when you really need a loan.
As a guide, a cash advance is typically used to address a current cash shortfall. In most cases, lenders will offer short repayment terms, meaning these loans may be difficult to manage.
Payday loans direct lenders
At Monzi, we're a lender-finder. In other words, we don't offer loans directly. Instead, we endeavour to match you with lenders offering personal loans today from $2,100 to $15,000. If you decide to apply for a payday loan as an alternative, there may be plenty of online direct lenders willing to help you.
With this, do your research. Consider all the options available. While a 24 7 instant cash loan may seem like the answer to your prayers, make sure you keep in mind that lenders charge fees and interest on payday loans and personal loans alike. As a result, you must only borrow what you can afford to repay.
How should I compare 24 7 payday loans?
Before agreeing to any loan, it's important to do your research. Ultimately, it's your responsibility to find the loan that's right for you. To get you stated, ensure you consider the following:
Rates and fees: Interest rates and fees determine the amount you will repay on top of the principal amount. Try to find the lender offering the most competitive rates.
Repayment terms: Payday lenders offer repayment periods of only a few weeks or months. Personal loan lenders offer much longer repayment periods. Decide which one works best for your circumstances.
Assessment policies: Some lenders may not conduct credit checks as part of their assessments.
Reviews: Check out the experiences of past borrowers to assess how each lender treats their customers.
Payday loans 24/7 alternatives – why Monzi?
Monzi's lender-finder service potentially makes finding a great credit provider a breeze. With fast applications and quick outcomes, it's convenient and won't take all day. While these are the obvious benefits, there are plenty of others that maybe you haven't considered yet.
Your data is secure
Internet security giants Comodo and McAfee protect our system, so you can rest assured knowing that your personal information is safe.
Our website is live 24/7
You can apply for 24/7 loans with Monzi because our website is always active. You could be at home or heading to work, all you need is an internet connection. Remember, though, that if you apply at night or on the weekend, your lender may not process your application until the following business day.
Trusted lenders
We've established a network of licenced and reputable lenders offering personal loans. All our lenders comply with their responsible lending practices and do what's best for our users.
Repayments to suit your needs
When you apply, you'll be able to request your ideal repayment period. Depending on the loan amount, this can range from 12 to 24 months. You'll also be able to select weekly, fortnightly or monthly repayments, so choose the one that best suits your circumstances.
We value transparency
We've outlined our process so you know what's going to occur at each step along the way. Our lenders believe in this too. If you are offered a loan, all the costs, terms and conditions will be outlined in your contract. Read it carefully to ensure you know exactly how much you must repay.
I can no longer afford the repayments on my payday loans 24/7
Should you lose your job, fall ill or encounter any other unforeseen change in circumstances that leaves you unable to afford your repayments, consider applying for financial hardship through your lender.
Lenders are equipped to handle these situations and will be able to run you through the process. Typically, a financial hardship application will go as follows:
Inform your lender of the hardship you've encountered.
You may need to provide supporting documentation (e.g. medical certificates).
Your lender will consider your circumstances and assess your claim.
If you're approved, repayments may be altered or put on hold to allow you to manage the situation.
Contact us
Direct your questions, queries and concerns to [email protected]. Our dedicated team will do what they can to provide you with a prompt and thorough response. Just note that we only monitor this account during standard business hours.
In addition to this, Monzi is only able to answer questions that relate directly to our organisation and lender-finder service. Direct any questions regarding payday loans straight to your actual lender.
Apply today
Apply with Monzi now.
Want more Monzi? Great! Stay in touch on Facebook, Instagram, Twitter and Pinterest.