Fast cash loans for unemployed Australians can sometimes feel impossible to find. However, just because you are unemployed doesn't mean you are free from unexpected expenses. In these situations, it can be difficult to know where to turn. However, this is where Monzi may be able to help. We may be able to find you a lender that might be able to approve your application.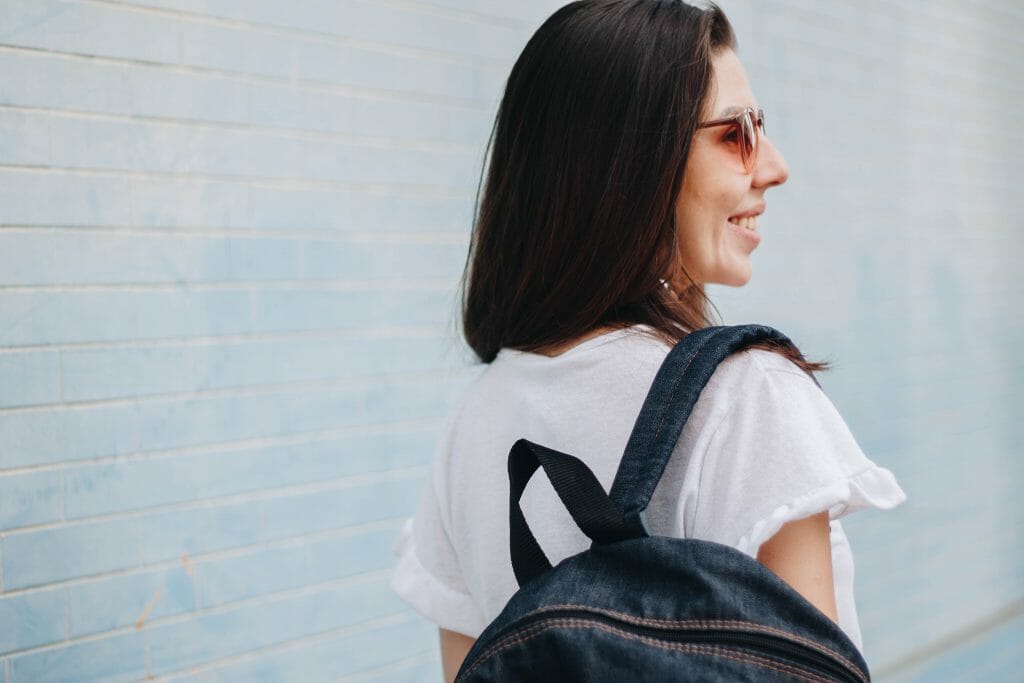 Fast Cash Loans For People Between Jobs
If you are unemployed but need a little extra cash in your pocket, fast cash loans for people without a job may be a great option. Often, Australians can apply for these loans 100% online.
So, while you're curled up on the couch re-watching your favourite show on Netflix for the umpteenth time, you could apply for fast loans online in minutes!
No Job? No Issues! Ways To Make Cash While Unemployed
Fast cash loans for unemployed people aren't the only way to get extra money in your account if you aren't working. Especially today, there a heap of quirky and easy ways to get a little extra coin.
Take Online Surveys
Did you know you can get paid to fill in online surveys? Yes, you read that right. You can get paid actual money (AUD $) to complete surveys online.
Generally, these survey sites are free to join. The best part? You don't need any experience or qualifications; just a little spare time and a computer.
These survey sites conduct online polls on behalf of businesses. These companies then use the information you provide to research and develop new products.
Join Airtasker
Airtasker is a completely free digital platform where you complete odd-jobs for cash.
These jobs can be anything from setting up flat-pack furniture, helping somebody move house, or even mowing someone's lawn.
People will advertise the tasks they need a hand with, and nominate a negotiable price. Finally, once you complete the task and are paid, Airtasker will take 15% and you'll keep the rest.
Airtasker is popular with a lot of people needing a little extra cash. After all, you can choose the hours you work, as well as which jobs you take.
Become An Affiliate Marketer
Do you have a sizable social media presence? Did you know you could use it to make you money?
Plenty of companies these days are looking for affiliate marketers. Essentially, affiliate marketers will promote a product from their social media account, like Instagram. Additionally, affiliate marketers focus on driving traffic to the business' website, not actually selling. Therefore, it could be a great option for both shy and outgoing people.
The company may then pay you in free products, a small commission of the sales, or even a lump sum.
Sell Your Old Things
If you have a garage full of old things you don't use anymore, consider selling them for some easy extra cash.
Now is a better time than any to sell your old, disused items. Especially with sites like Gumtree and Facebook Marketplace becoming so popular, the pool of potential buyers has grown rapidly!
Selling items online is a far cry from placing an ad in the weekend newspaper or hosting a garage sale. Simply take a photo of the thing you want to sell, upload it to a digital marketplace and that's it! Before you know it you could have cash in your hands.
Offer A Service On Gumtree Instead Of Loans For Unemployed
Offering service on Gumtree is different from Airtasker because you post what you can do, and customers come to you!
For example, if you have an affinity with dogs, offer a dog walking service in your area. Things may be a little slow at the beginning, but you may be able to quickly build up a customer base. In addition, you could supplement your Gumtree ad with a post in your local community Facebook page.
Sign Up For Clinical Trials/Research
This is a lot less intense than it sounds.
A lot of hospitals and even universities may advertise for participants in clinical trials or for research experiments. These can range anywhere from performing a few simple tasks while being monitored, to spending over a week in a hospital.
The larger the trial, the bigger the financial compensation for you.
Often, however, these institutions are careful with who they select. In other words, if you are a smoker or are not in the best health, it may be difficult to be accepted for a trial.
Drive For Money
If you're between jobs but have spare time and a decent car, consider signing up as a driver for Uber or Ola.
You'll need to get some certification from Uber or Ola, but this is relatively easy and pain-free. From there, you'll just download the app and choose the hours you work.
With price surging, you can make a nice amount of money driving revellers home in the wee hours of Saturday morning.
Fast Online Cash Loans For Unemployed Aussies
It doesn't take a lot to derail your budget these days. One minute your budget is travelling along nicely; the next, you've got four bills to pay, a car to repair and a new set of school books to purchase.
If you're unemployed, this whole situation can quickly go from stressful to downright panic mode! You may, therefore, try and find a lender online offering fast cash loans.
Finding a lender willing to give you a chance, however, may peak the stress levels even higher! It feels like half the lenders out there are just going to decline your application. Moreover, the other half seem to be licking their lips, waiting to spring ridiculous interest rates and fees on you.
In a situation like this, it can feel like you're stuck between a rock and a hard place. In other words, it's difficult to know where to turn. Well, luckily, Monzi may just have the answers for you.
The Monzi Difference
What do we do? We're a lender-finder that may be able to put unemployed Australians in touch with a quality online lender.
When you use Monzi, you complete one online submission, and we get to work. Put simply, we scan through different lenders online so you don't have to. Oh, and when you use Monzi, we won't try and pair you with payday lenders. So if you've been searching online for fast cash advance payday loans for unemployed, we, unfortunately, can't help.
Instead, we'll do our best to find you a lender who may offer personal loans ranging from $300 to $10,000. Admittedly, it may prove difficult to be approved for a larger loan if you're unemployed. However, we'll always do our best to match you with a lender.
Do Loans For Unemployed Aussies Really Exist?
Yes!
Generally, you will need to show you've been earning some sort of income (so you can repay the loan). More often than not, this may come in the form of regular Centrelink payments. That's right – lenders may be able to regard your regular Centrelink payments as a form of income.
Alternatively, you could apply for fast cash loans if you had an income-earning asset. For example, if you were unemployed but received income from a rental property you owned, you could apply for a personal loan.
How Much Can I Borrow If I'm Unemployed?
While it may be more difficult to get a personal loan if you're unemployed, it's not impossible. Moreover, you'll need to show you are earning an alternative, regular source of income.
Your alternative income will directly affect how much you are offered by a lender. The regularity of your income, how much you earn, as well as your regular expenses, may all affect how much you are offered.
In addition, if you own an asset like a car or a boat, you may be able to attach it as security for the loan.
It is important to remember, however, that approval is always at the discretion of the lender. In addition, individual lenders may have different assessment criteria. Therefore, any information presented by Monzi is simply a rough guide.
Do Banks Give Offer Loans For Unemployed?
Unemployed Australians may find it difficult to be approved by a bank. This is because traditional lenders, like banks and credit unions, often have more stringent eligibility criteria than short term cash lenders.
More specifically, if Centrelink payments make up some or all of your income, it may be very difficult to be approved by a bank. Again, however, Monzi cannot speak to the policies of individual banks.
Things To Consider Before Borrowing
Before applying with lenders offering personal loans, there are a few things you should consider.
Will You Be Able To Afford The Loan?
If you're unemployed and apply for a cash loan, the main thing lenders will look at is your ability to repay the loan. Keep in mind, your ability to afford the loan will directly affect the amount offered to you. As a result, if you want to borrow a small amount and the repayments will fit comfortably within your income and expenses, you may be considered for approval.
On the other hand, if you apply for a large amount of money, the repayments are likely to make it hard to manage your normal expenses, the lender is legally unable to approve you.
Centrelink Benefits
Many people plan to use their Centrelink payments to repay their loan. However, lenders may have restrictions on what type of Centrelink payment they can accept, as well as what percentage of your income Centrelink can make up. For example, some lenders may not be able to accept people receiving Newstart payments. Although, this is all at the discretion of the lenders themselves.
Am I Already Repaying A Loan?
It may be difficult to be approved with some lenders if you are already paying off any other short-term contracts. In addition, if you're currently bankrupt or a part 9 debt agreement, some lenders may not be able to offer you a loan.
Applying Made Easy
Being approved for loans for unemployed is not impossible! You just need to find the right lender. This is, hopefully, where Monzi can help.
Ready for our lender-finder service? Here's how you can get started today:
Step One – Apply For Loans For Unemployed
Consumers can get started with the application by scrolling up to the loan slider. Next, simply select the amount you're thinking of borrowing, as well as your ideal repayment terms. However, if you're unemployed, consider how much you will realistically be able to repay.
You'll be given a rough idea of what the repayments on your loan may look like. Use these as a guide only, as the actual cost of your loan may vary depending on the lender you're paired with.
Once you've clicked Apply Now, you'll be taken to the submission form. It's 100% online, and you'll only need to provide the essentials. Therefore, you may be done in minutes.
Step Two – Relax
Once you've submitted your form, we'll do what we do best. Our automated system will get to work scanning through hundreds of different loan products. If we successfully match you with a lender, we'll let you know via text and email.
If unfortunately, we are unsuccessful, we'll also let you know right away. In short, regardless of whether we're successful or not, we'll never keep you in the dark.
Step Three – Cash!
Your new lender will now conduct their assessment of your application. If you're approved, they'll send through a digital loan contract. It is important you read through your contract carefully before signing anything.
In particular, pay attention to the repayment terms as well as the fees and charges associated with your loan. Only approve your loan contract if you understand, and are happy with everything.
The Cost Of Fast Cash Loans For Unemployed People
As Monzi is the lender-finder, we can't guarantee what the costs of your loan will be. After all, different lenders may charge different rates and fees. In addition, the amount you apply for will also affect how much you are charged.
However, our network of lenders may be able to offer three types of fast cash loans for unemployed people.
| Fast online cash loans for unemployed | Amount (AUD) | Repayment term | Secured |
| --- | --- | --- | --- |
| Small fast cash loans for unemployed | $300 to $2,000 | 12 months | ✓ |
| Medium fast cash loans for unemployed Australians | $2,100 to $4,600 | 13 to 24 months | ✗ |
| Large fast cash loans for unemployed people | $5,000 to $10,000 | 13 to 24 months | ✗ |
Keep in mind, however, the actual repayment terms of your loan may vary depending on the lender you're paired with.
Am I Eligible For Monzi?
We've tried to keep our lender-finder service as open to as many Australians as possible. Therefore, our eligibility criteria are simple and straightforward:
Are you at least 18 years old?
Do you hold an Australian Citizenship or Permanent Residency
Have you been receiving some sort of income over the past 3 months?
Do you have a personal mobile number and email address?
If you meet the above criteria – great!
Am I Eligible For An Unemployed Loan?
So, you're eligible to use Monzi's lender-finder service. However, Monzi just tried to pass your information on to a potential lender. From there, your lender will conduct an assessment of your application before approving or declining your application. Consumers will need to meet a few things before they can be approved for a loan.
Do I Earn Enough?
If you're looking for fast cash loans for unemployed Australians, you're obviously not employed in the traditional sense. You will, however, need to show you are earning some sort of regular income. After all, lenders will need to be sure you can afford the repayments.
How Much Centrelink Do I Receive?
While lenders may be able to regard regular Centrelink payments as income, many will have some sort of regulation around this. For example, some lenders may require that Centrelink payments be no more than half of your income. On the other hand, some lenders may not accept Newstart Allowance or Disability Support Pension. Therefore, you may need to consult the lender directly for the specifics.
The regulations around Centrelink income will vary from lender to lender.
What Is My Credit Like?
Lenders offering unemployed loans may be more flexible than traditional lenders when it comes to credit ratings. Obviously, however, there are limits to this flexibility. If you are, for example, bankrupt, it may prove difficult to be approved.
This is, however, will depend on the lender you're paired with.
Do I Have Any Assets?
If you have an asset like a car, motorbike, caravan or boat, you may be able to attach it as security for the loan. Attaching security to a loan reduces the risk for the lender. As a result, lenders may be more inclined to approve your application.
Approval is always at the discretion of the lender.
Case Study – Jarrod Needs A Loan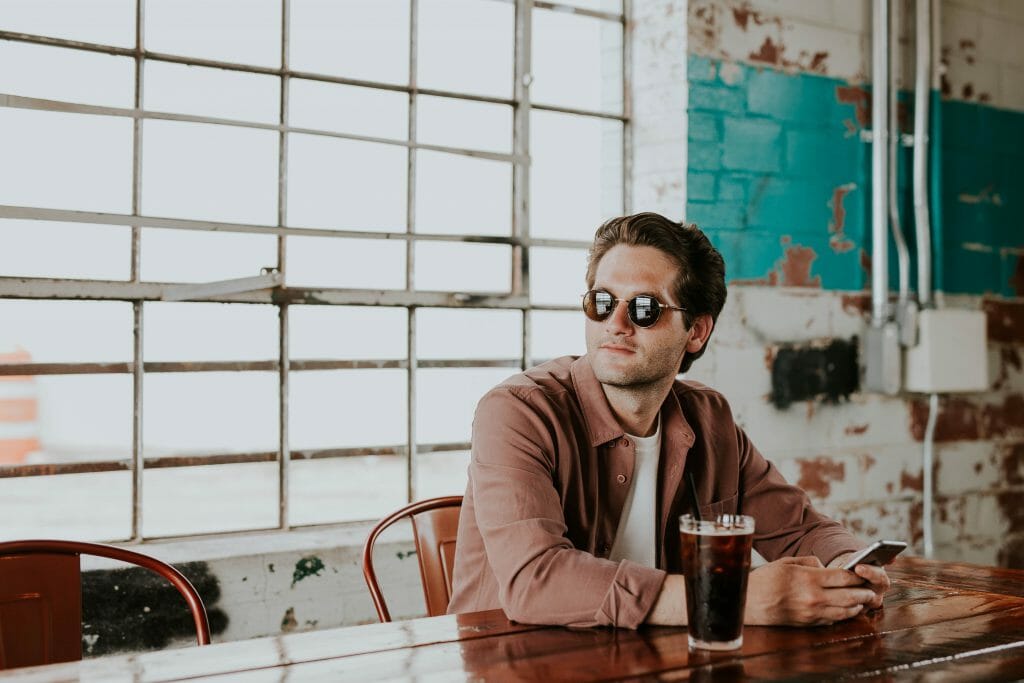 Jarrod has recently graduated from University and is looking for a job. While he is between jobs, he is living off Centrelink payments.
After a few weeks, Jarrod is offered a job in sales. However, as part of his job, he will need to travel around the local area – so he now needs a car. Luckily, his brother offers to sell Jarrod his old car for $1,000.
Jarrod considers applying for a Centrelink Cash Advance, but the money won't be available quickly enough to secure the sales job. Instead, he decides to apply for credit with a short-term lender.
The lender assesses Jarrod's income and expenses and deems him able to afford the repayments out of his normal Centrelink income. As a result, Jarrod's application is approved and he is able to purchase the car. He later secures the sales job, and is able to comfortably afford his repayments with is new salary.
Stress-less Credit Checks
Credit checks don't have to be your enemy. Put simply, Monzi works with lenders who consider more than just your credit score. While lenders may still conduct a credit check on your application, they may be able to focus on other factors.
How can they do this? Well, during the application process, you'll be asked to provide your internet banking details. By doing this, lenders are able to access a read-only copy of your bank statements.
Therefore, lenders are able to get a better feel for your overall relationship with money. In other words, they can quickly see your income, expenses, as well as how you've been handling any other repayments you may have.
Loans For Unemployed People Made Easy
We have tried to keep the entire Monzi experience as smooth and as streamlined as possible. After all, we want our customer's time with us to be stress-free and convenient.
That's why when you apply, we only ask for your essential information. Therefore, you can complete your submission in minutes! If you have an internet-capable device, you could even submit an application on the bus home, or while you're lazing on the couch with a cuppa in hand.
Where Can I Get A Loan Without Proof Of Income?
Unfortunately, the vast majority of lenders will require some sort of proof income before they consider offering personal loans.
Monzi, however, cannot speak to the policies of all the lenders in Australia. What we can say is, Monzi will not be able to match you with a lender who will offer a loan without proof of income.
Lenders who are willing to offer loans without proof of income may, especially, be less-than-reputable. Some may even be a downright scam.
If you see lenders offering loans with guaranteed approval no matter what, you may want to avoid applying for a loan. Luckily, the Australian Securities and Investments Commission (ASIC) has a list of companies you should not deal with.
Cash Loans – What Are They? Where Can I Get One?
Cash loans, as their name suggests, can be spent almost like cash. In other words, you can use them to cover almost any personal expense. As a result, cash loans can be used for more than covering an emergency expense.
The below table outlines some of the ways Monzi customers have spent their cash loans for unemployed.
| | |
| --- | --- |
| Travel loan | Getting from A to B can be expensive. It can be even more expensive if B is on the other side of Australia or the world. |
| Holiday loan | Need a break? Don't we all. A loan to cover holiday expenses could be your ticket to daydreaming on the beach, cocktail in hand. |
| Car repairs | Having your car out of action is so much more than an inconvenience. In short, not having a car can derail other aspects of your life. Get back behind the wheel sooner with car repair loans. |
| Rental bond | Time to move out of your parent's place and into a share house? Or, maybe it's time to get out of a sharehouse into a place of your own? Secure the property quicker with a rental bond loan. |
24/7 Loans For Unemployed Aussies
Monzi's lender-finder service is 100% online. As a result, you can lodge an application with us wherever and whenever you want.
Watching the sunrise over a beach? You can lodge an application. On the bus to work one morning? You guessed it – you can lodge an application.
Keep in mind, however, Monzi may not be able to try and match you with a lender until normal business hours. So, if you do lodge an application outside of our normal hours, we'll get straight onto it when we're back in the office.
When Will I Have Access To My Cash?
While we all want the entire loan process to move as quickly as possible, there are certain external factors that may affect when you're able to access your funds. So, if you're frantically searching for same day cash loans, or unemployed loans need money now, here's what you need to know.
Banking rounds. Lenders will have rounds of banking throughout the day where they transfer funds. If you, however, approve your loan contract after the last round of banking, your loan may not be transferred until the next business day.
Weekend transfers. Most lenders will be unable to transfer loans over the weekend. As a result, approving your contract over the weekend may mean your loan is only transferred the next business day.
Extra information. Lenders may have to stall the loan process if they need additional information from you. Therefore, aim to provide all relevant information the first time you apply.
Transfer policies. Your individual banking situation may also affect when you're able to access your loan. In other words, transfer times between certain banks may be quicker than between others.
While we cannot guarantee you'll receive your loan the same day as you apply, understanding the variables at play may increase your chances of receiving the loan sooner.
Find Lenders Online
Scroll up to the loan slider and get the show on the road. Otherwise, if you have any additional questions, visit our FAQs.