Loans for all your personal needs at Monzi. Loans from $2,100 to $15,000. No paperwork. Fast outcomes. 100% online. Apply online now!
How do loans work?
In general, when you apply for credit, you will nominate an amount of money you wish to borrow as well as your repayment term. If you are approved, you will receive the amount of money you applied for. In some cases, same day loans may be possible. Depending on the loan, you may receive everything in a lump sum or instalments. From here, you will make repayments as per the agreed-upon schedule.
What about no credit check loans?
No credit check loans often seem like an answer for bad credit borrowers. After all, lenders won't assess your credit, meaning your past mistakes will go unnoticed. Learn more about secured bad credit personal loan here.
Unfortunately, though, instant approval loans without a credit check are offered on a limited basis. Moreover, Monzi cannot guarantee if you will be offered these products. Learn more about personal loans bad credit instant approval here.
In most cases, lenders view credit checks as a necessary part of your assessment. After all, it's the best way for lenders to determine your reliability as a borrower. Learn more about credit score here. Learn more about payday loans here.
In any case, if you're not offered a no credit check loan, don't feel disheartened. A credit check isn't necessarily the only part of your assessment. Lenders may assess your financial situation as well to determine if you should be offered a loan. Read more about boat loans here. Read more about cash loans perth here.
What is debt consolidation?
A debt consolidation loan is an option for making multiple debts more manageable. In short, debt consolidation settles existing debts (personal loan, credit card etc.) so you only have one, more manageable repayment. Learn more about instant cash loans australia here.
Having one debt consolidation loan can often have many benefits. Usually, having one debt to remember is much more manageable than multiple. Additionally, you may even save money by having less interest or fewer fees to pay.
Check out our page on credit card debt consolidation for more information.
Is it possible to get guaranteed loans no matter what?
Consumers should be wary of lenders that claim to offer instant online loans with the promise of guaranteed approval no matter what. Any lender that does not make reasonable enquiries about your financial situation, nor make some sort of assessment on your application, is not meeting their responsible lending practices.
Therefore, if you see lenders offering guaranteed payday loans no matter what Australia, you should be very cautious.
Also known as cash advances, these loans have also been characterised by short, inflexible repayment terms. Read more about best personal loan rates australia here.
You may not match with payday lenders when using Monzi's lender-finder service. Instead, we'll try to pair you with a lender offering personal credit which may be a more manageable option than payday loans Australia.
In addition, while our lenders cannot guarantee approval, they can promise a fair assessment. So, even if you have poor credit, or are receiving Centrelink, consider applying.
Quick loans: fast cash today?
Need same day cash loans?
While Monzi cannot guarantee if you will receive your cash on the day you apply, we'll do what we can to match you with a lender who can offer fast approvals on loans when you apply during business hours.
In short, so long as you provide all the necessary information as part of your application, we may be able to match you with a lender in just 60 minutes. From there, your loan assessment could go off without a hitch. However, note that it's usually to wise expect a wait of up to one business day.
Instant cash loans online 24/7 Australia
At Monzi, we've made our website live 24/7. As a result, you can apply for 24/7 loans whenever you need cash. That includes weekends and weeknights. It's about ensuring we're always there to help you access the loans you require.
Having said this, loan applications received outside of normal hours may experience delays. While we will do what we can to pair you with a lender, assessments often cannot be completed during these hours. As a result, you may need to wait until the following business day to receive an outcome.
Finally, if you need 24/7 instant cash loans for bad credit, then Monzi may be able to match you with an understanding lender willing to consider applicants without perfect credit.
How do I apply for a renovation loan?
If you are looking to renovate your house, but need instant cash to make it a reality, there are a few options available to you.
Construction loan: A construction loan is based on the final (post-renovation) value of your property. Additionally, you will be able to draw down funds progressively as the renovation-related expenses occur.
Personal Loan: If you have smaller renovation costs, you could apply for a personal loan. You are also able to apply for both secured and unsecured finance. Monzi is a lender-finder that could match you with a lender offering up to $15,000.
Credit Card: Credit cards can be a convenient way to cover renovation costs due to most businesses accepting credit card payments both over the counter and online.
Can I apply for a loan Australia-wide?
Absolutely! The beauty of our 100% online model means consumers can apply from anywhere in Australia. Learn more about access your pay early in Australia here.
So if you need cash loans in Adelaide, you can apply.
Have an urgent cash need in Darwin? Guess what, you can apply.
In short, you can apply from anywhere as long as you have an internet connection. So, whether you need cash loans Queensland or a loan in Perth, we're ready to hear from you now.
What to have handy when applying
Applying with Monzi is pretty simple. No complicated steps, with piles of paperwork, just one instant loan application you can complete in minutes. Therefore, to help speed the process along, make sure you have these details handy when applying:
Personal contact details e.g. mobile number and email address.
The reason for your loan.
Internet banking login details.
MyGov details (if applicable).
Employment info.
In short, you can complete our application in minutes, with zero paperwork required. Just enter in your details, and we'll handle the rest!
What if I have bad credit?
If you have bad credit, don't sweat it, just apply and we'll do our best to find a lender that can offer personal loans for bad credit. We cannot guarantee that the lender we find won't conduct a credit check, however, don't let that deter you from using our lender-finding service. The lenders we find may look at more than just your credit score. They can also look at your current relationship to see if you're eligible for a loan.
At Monzi, we'll do our best to find you a lender that can help. They might even offer cash loans for bad credit. So, don't let a pesky financial mishap stop you from potentially finding the lender you need through Monzi.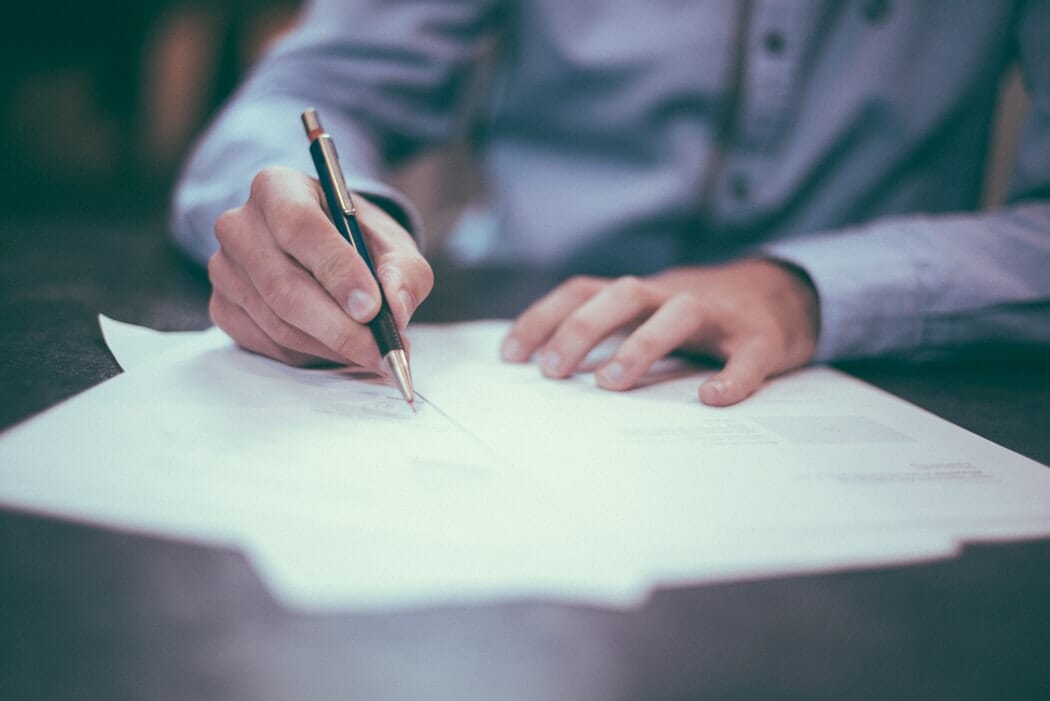 Will you conduct a credit check?
As the lender-finder, Monzi will not conduct a credit check on your application.
The lender we pair you with, however, may perform a credit assessment on your application. In short, we cannot guarantee whether or not the lender we pair you with will conduct a credit check.
What is the best online loan?
In short, Monzi cannot say.
We work with plenty of wonderful, licensed Australia lenders who can potentially offer personal loans online from $2,100 to $15,000. As a result, it's difficult for us to say which is best.
In addition to this, remember that the best loan for you may be different from the best loan for another person. In most cases, it will depend on your financial needs and situation.
Unsecured or secured?
At Monzi, we may be able to find lenders offering two types of loans; secured and unsecured personal loans. But you may be wondering what the difference is. Don't worry, we don't like our customers to be in the dark, so we'll tell you:
Unsecured – personal loans that are not secured by equity, such as a car, motorbike, boat or caravan. Unsecured loans may be a great option for borrowers who don't have a vehicle registered in their name.
Secured – personal loans that are secured by equity, such as a car, motorbike, boat or caravan. Secured loans are typically available over $2,001.
So, whether you're looking for secured or unsecured loans online, just scroll up and get started with Monzi's lender-finder service in minutes.
Can I get a loan with a 450 credit score?
Yes, potentially.
Lenders often impose minimum credit score requirements. However, these requirements do vary meaning it is difficult for us to provide a clear answer.
In addition to this, your credit is only one piece of the puzzle. As a result, even with a 450 credit score, approval is not guaranteed. Lenders will assess your financial situation as well to determine if you could afford the associated repayments.
How can I get a small personal loan with bad credit?
Apply with Monzi!
While we cannot guarantee if your application will be approved, we may match you with a lender willing to consider really bad credit applicants.
Best of all, you can apply for minor cash loans from a little as $2,100. So, got a small expenses you can't quite manage. Turn to Monzi today.
Is it a good idea to pay my personal loan out early?
There are both benefits and costs to paying your loan off early. Therefore, before you decide to repay your loan early, there are certain things you should consider.
Benefits of paying your personal loan off early:
Save on interest: Paying your personal loan early may, in the long run, save you money on fees and interest. Depending on how much of your loan you repay early, you may save hundreds of dollars.
Access more cash: Once you have repaid your loan, you will no longer have to budget for your regular repayments. Therefore, you'll have more money available after each paycheque.
Qualify for another loan: Lowering your debt-to-income ratio may help you qualify for more attractive fees and terms for future credit. Additionally, some lenders may not approve your application if you already have multiple credit contracts at once.
Most personal loans have an interest rate in Australia. The quicker you pay your loan off, the less you pay in overall interest.
Before paying your loan off early:
Before you begin paying your loan out early, check if there are any early repayment fees associated with your loan. Some lenders may charge you a fee for paying your loan out early. If this is the case, they should have been outlined in your contract. Therefore, if you are unsure whether or not there are early repayment fees, you will need to get in contact with your lender directly.
Consider using an extra repayment calculator.
How to pay your loan off early:
You will need to ask your lender to increase your repayments. This can be done by either increasing the regular amount you pay each cycle or increasing the repayment cycle. In other words, changing your repayment dates from monthly to fortnightly, or fortnightly to weekly repayments.
Again, certain personal loan repayment calculators may help you make a decision.
Monzi's loan calculator
You are able to find our loan calculator at the top of this page. In short, the loan calculator allows borrowers to get a very general idea of what the cost of their loan may look like. Keep in mind, however, that we are only the lender-finder, and therefore cannot guarantee what costs may be associated with your loan. Therefore, use our loan calculator as a rough guide, as costs may vary lender to lender.
Repaying your loan is simple
We find smart lenders. Just like our service, we want your repayments to be easy. That's why we find lenders that can offer easy repayments. How you may ask? If a lender approves your loan, they'll most likely set up a direct debit with your nominated bank account. So, when your repayment due date rocks up, the funds will be transferred from your account automatically. Simple, right? No need to set hundreds of reminders only to forget to make your repayments. Just make sure you have enough funds in your nominated account.