Instant Cash Loans Australia available online. Apply for cash loans from $2,100 to $15,000. No paperwork. Easy loan application. Apply now!
What are instant cash loans Australia?
They are personal loans that can be processed so quickly, they may feel almost instant. Moreover, these instant online cash loans can be used to cover essentially any personal expense.
Admittedly, no lender can process loans instantly. After all, lenders need to assess your application and make you an offer if you're approved. Rest assured you can potentially get an outcome within 60 minutes*.
How do instant cash loans work in Australia?
While these loans may not be truly instant, they may still be a very quick and convenient option in certain situations. More specifically, these lenders may be able to give you an outcome so quickly, it may feel essentially instant. Learn more about buy now pay later no credit check australia here. Learn more about white goods loan here.
Generally, Aussie consumers apply with these lenders online. Outcome times, however, depend on a number of variables, including:
Your application. The nature of your application affects outcome times. Specifically, some applications may be quicker to assess than others. Take this into account when you apply.
The lender. Certain lenders may be able to provide an outcome faster than others. Depending on the lender, you may be able to get an outcome within 60 minutes of applying. In addition, take into account the different operating hours of various lenders.
Operating hours. Not all lenders are able to assess your application over the weekend or on public holidays, or after a certain time on weeknights.
If you apply through Monzi's lender-finder service during normal business hours, you may be able to expect an outcome within the hour. Despite this, there is no guarantee. Each lender is a separate entity and outcome times may vary. Read more about cash loans perth here. Learn more about loan against my car this is paid off here.
Instant cash loans pros and cons
Any credit product you take outcomes with certain pros and cons. Moreover, weighing up these benefits and risks before applying is an excellent way to help decide whether or not you actually need or want credit. Learn more about best personal loan rates australia here.
Therefore, before you think about applying for a cash loan online, consider the following:
Pros
ASIC regulates what lenders can legally charge consumers.
A fast and convenient option if you have an urgent emergency expense.
Repayments are generally automatic via direct debit.
May have the option of flexible repayment terms; weekly, fortnightly or monthly.
Short term nature of these loans plus the risk of poor credit applicants may make the fees and interest higher than standard personal loans.
Shorter repayment terms may equal unmanageable repayments.
Missed or late payments can quickly spiral into poor credit. Your lender may take legal action against you or repossess the asset you used as collateral if you cannot pay your loan.
How can I get instant cash loans Australia?
If you need cash today, certain lenders that may process your loan quicker than others. For example, traditional lenders like banks and credit unions may take longer than some alternative, short-term loan options.
If you apply with Monzi, however, we'll aim to match you with a lender that may be able to get you the funds you need, when you need them.
Below are some examples of the loans past Monzi customers went on to be approved for. Read more about boat loans here.
| Instant cash loans Australia | Amount (AUD) | Location | Approved |
| --- | --- | --- | --- |
| Instant online cash loans Australia | $700 | Queanbeyan, NSW | ✓ |
| 24 7 instant cash loans | $1,600 | Bundaberg, QLD | ✓ |
| Instant cash loans online Australia | $2,000 | Ballarat, VIC | ✓ |
Be aware, the above table does not necessarily reflect the loan you may be offered.
What to look for in an instant quick cash loan
If you're offered a loan through one of Monzi's lender-partners, there are some things you should look out for:
Amounts offered. Lenders can vary in terms of the loans offered. Therefore, confirm the lender is able to offer the amount you're looking for.
Repayment terms. Depending on the lender, as well as the loan product, you may be offered repayment terms ranging from several months to years. Moreover, you may be able to choose between a weekly, fortnightly, or monthly payment schedule.
Rates and fees. Lenders will vary in what interest rate and other fees they charge. Therefore, pay attention to these details, as they can have a big impact on the total cost of your loan.
Turnaround times. Certain lenders may be able to deposit your funds in your bank account within 60 seconds of approving the contract, while others may take up to a business day.
How much do instant cash loans Australia cost?
The total cost of your cash loan depends on a number of factors. For example, the information in your credit report or whether you applied for a secured loan can all affect when you see your cash. As a result, we cannot guarantee what you will pay.
What we can say, however, is that ASIC regulates the maximum amount lenders can charge you for loans. We'll explain these below:
Loans under $2,000
One establishment fee of no more than 20% of the loan amount.
Monthly account keeping fee of no more than 4% of the loan amount.
Government fee or charge.
$2,100 to $4,600
One-off fee of $400
Maximum annual interest rate of 48%, including all other fees and charges.
$5,000 to $15,000
Total amount of fees and charges cannot exceed 48%.
Instant cash loans online 24/7 Australia with Monzi
Monzi's lender-finder service could be a convenient way to access cash loans online 24/7.
So, regardless of whether it's 2 am in Sydney, or Sunday Afternoon in Broome, you're free to apply with Monzi.
Just remember, if you're looking for a fast outcome, aim to apply during normal business hours. If you apply outside of these hours, you may not receive a response until the following business day.
Where do I find 1 hour cash loans very quick funds in Australia?
So you need your cash in 1 hour no credit checks? If so, you're probably staring right down the barrel of an emergency expense. If you have a deadline breathing down your neck, Monzi may be able to help.
There are lenders within our network that may be able to deposit your funds within an hour of you approving your contract. However, we cannot guarantee this will happen for every application.
In short, access to funds is dependent on the lender themselves, as well as inter-bank transfer times. While you can apply for emergency cash loans 24/7 Australia with Monzi, we cannot say with certainty how long it will take to receive your outcome.
What can I use quick cash loans for?
A great feature of fast cash loans is they can be spent on essentially any good or service. After all, they are cash loans.
In short, people apply for cash loans for all sorts of reasons; from covering an urgent expense, or helping fund the trip of a lifetime.
Over time, however, we have noticed a few reasons for taking out a loan are more common than others. We will list a few of these below.
Car troubles
When it rains, it pours, especially when it comes to car troubles.
It seems you can never have a small, relatively inexpensive issue. On the contrary, what you expect to be a quick-fix at the mechanic can turn into a rap sheet of mechanical faults.
Luckily, if you need a financial boost to see you through to the other side, car repair loans may be available through Monzi's network of lenders.
Holidays
Okay, let's say you've got a ticket lined up for an overseas trip. However, just before you leave, you realise the hotel you booked with is unsuitable and you need to find a new one. Unfortunately, your refund may not be processed until you return to Australia, leaving you out of pocket by several hundred dollars.
Instead of digging into your spending money, you could apply for a holiday loan of up to $15,000.
Moving house
Moving house is never easy. Moreover, unless you want to lug all your possessions over yourself, you'll likely have to employ some help.
Unfortunately, removalists do not come cheap; you may find yourself forking over a lot more than you thought.
Therefore, if you've found yourself in a pinch, consider applying for a relocation loan through Monzi.
Rego
Regardless of which state you live in, registration is never cheap. Moreover, rego always seems to expire when we have the least amount of disposable cash.
Therefore, to get yourself road legal again, apply for car registration loans. These personal loans go all the way up to $15,000, so it'll cover any rego related expense.
Air conditioners
In Australia, summer is never too far away. The brief respite of winter rapidly fades back into the monotonous heat of deep summer. However, you don't need to spend your days sitting in a puddle of sweat with a cheap white fan blasting in your face.
Instead, cool down properly with an air conditioner loan.
Home renovations
Now is as good a time as ever to get stuck into those home renovations. So, if you've been threatening to build a retaining wall, or knock through to the kitchen, consider a renovation loan.
With loans potentially on offer from $2,100 to $15,000, Monzi's network of lenders may be able to fund any project, big or small.
Instant cash loans 24/7 Australia
It's no secret we live in an on-demand society; between streaming services and food delivery, the world is at our fingertips. Why then, should applying for cash loans Australia be any different? We don't think it should.
Consumers can to use our lender-service and apply for instant cash loans online 24 7 Australia. Regardless of whether it's 3 am on a Saturday, or midday Wednesday, consumers can get started with our lender-finder service.
If you do lodge an application outside of normal business hours, however, you may not receive an outcome until the following business day.
How do I increase my chances of getting a fast outcome?
While lenders assess each application on a case-by-case basis, there are a number of things you can do that may be able to increase the chance of receiving a fast outcome. For example, you could consider the following:
Provide all information. Aim to give your lender all relevant pieces of information when you first apply. Lenders will need to pause their assessment of your application if they need to chase up extra information.
Keep an eye on your notifications. It's a good idea to keep your phone and emails handy during the assessment process. The lender may need to get in contact with you to ask a few questions. The faster you respond to these questions, the quicker the lender can provide an outcome.
Operating hours. Like the majority of businesses, most lenders have normal operating hours in which their team is in and able to assess applications. If you apply outside of these hours, you may only get a response the following business day.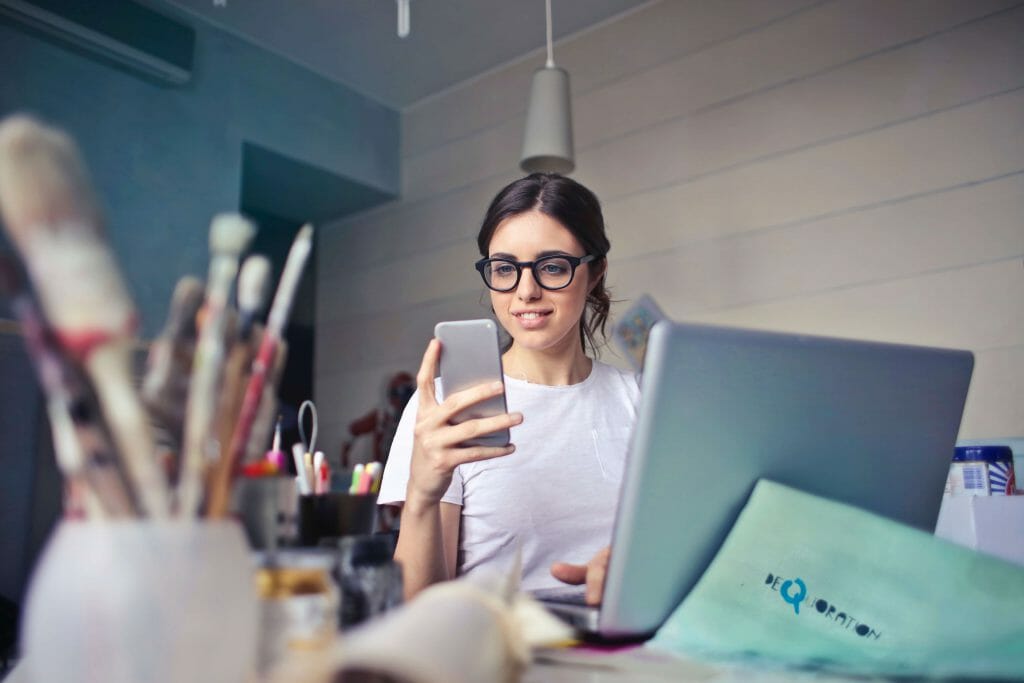 How can I apply for instant cash loans Australia if I'm unemployed?
Lenders always need to confirm your ability to afford the contractual repayments. As a result, regular and consistent income is a necessity.
If you're unemployed, you may be wondering how you can be approved for a loan without a job. Well, if you receive regular Centrelink payments, you may be considered for approval.
This is because some lenders may be able to consider Centrelink payments as income if they're regular and consistent.
While we cannot guarantee instant cash loans no credit check unemployed Australia, we'll do our best to match you with an appropriate lender.
Ultimately, however, you should consider all other options available to you before applying for credit, especially if you are unemployed. Taking out new credit products may not solve your financial problems and may leave you with even more debt.
What is the difference between secured and unsecured loans?
Any loan $2,000 and under is known as an unsecured loan. On the other hand, and loan between $2,100 and $15,000 is secured. What, however, is the difference between the two?
Unsecured loans are not guaranteed by one of the borrower's assets. In other words, if the borrower is unable to repay their loan, the lender cannot repossess any asset and recover their losses.
On the other hand, an asset backs secured loans. In the event of the borrower failing to repay their loan, the lender is able to sell the asset used as security and recover some of their losses. As a result, secured loans pose less of a perceived risk to lenders. Furthermore, lenders are often willing to offer larger amounts and potentially lower rates on secured loans.
What happens if I default on an unsecured loan?
If you fail to repay your unsecured loan, the lender may pass your file on to a debt collection agency. Moreover, a debt collector is able to get in touch with you to:
Give information on your account.
Request payment from the borrower or explain what happens in the event of a non-payment.
Provide options to settle your account, make an alternative payment plan, or review current arrangements.
In addition, there are rules around how and when debt collectors are able to get in contact with you. For example, the law does not allow debt collectors to get in contact with you on public holidays. In addition, there are restrictions on:
Phone contact. Specifically, debt collectors should not call you more than three times a week. In addition, unless you agree otherwise, debt collectors cannot call you outside of 7 am to 9 pm weekdays, or 9 am to 9 pm weekends.
In person. Debt collectors should not meet you face-to-face if arrangements can be made over the phone, email or post. However, if they cannot reach you, they may visit you between 9 am to 9 pm, seven days a week.
Social media. Debt collectors must be reasonably sure you are the only one that can view their message.
What happens if I can't repay secured instant cash loans Australia?
If you fall behind on your secured loan repayments, your credit provider has the right to repossess the asset used as security. Therefore, the lender is able to sell said asset and recoup any losses they incurred on the defaulted loan.
If you fall behind on your repayments, the lender may provide you with a default notice, allowing 30 days to pay the overdue amount or negotiate a resolution.
If you do receive a default notice, talk to your credit provider or seek legal advice as soon as possible. Otherwise, lenders may be forced to begin the repossession process.
What happens after my asset is repossessed?
Once your asset has been repossessed, the credit provider is required to send you a notice within two weeks, outlining:
Estimated value of the repossessed good.
The cost of the repossession, as well as any ongoing fees.
Your rights and obligations under the National Consumer Credit Code.
Usually, your asset cannot be sold within 21 days of this written notice. If within this timeframe, you pay the overdue amount or settle the credit contract, the lender must return the goods to you.
Lenders provide you with a statement including:
The takings of the sale
Any costs incurred during the repossession and sale
The outstanding balance, if applicable.
Case study – Mick's boat is repossessed
Mick took out an instant cash loan and secured it with his new tinny. However, he began to fall behind on his repayments when he was badly injured at his job. Mick received a default notice, giving him 30 days to negotiate a resolution. However, Mick chose to ignore the notice, so the lender repossessed his boat.
The lender provided Mick with a written notice, advising that the estimated value of the boat was $2,000. Mick's brother then offered to buy the boat at that price. However, Mick still had to pay $500 to end the credit contract because his outstanding balance was $2,500 in total.
What kind of repayments should I expect on instant cash loans Australia?
The following will determine your regular repayments:
The loan product you take out
The lender's policies
Your own individual circumstances.
As a result, Monzi cannot guarantee what your repayments will look like.
When you apply, however, you will notice the loan slider gives a few examples of what the regular repayments may be. In particular, the slider shows what your weekly, fortnightly and monthly repayments may be.
Keep in mind, however, this is just a guide. Be aware that your actual repayments may vary.
Cash loans Queensland
Queensland; beautiful one day, perfect the next.
While this expression may reign true, it does not change the fact that Queenslanders look for instant approval loans because they need cash today! While we cannot make any guarantees, our lenders may be able to offer small cash loans.
So, whether you're looking for cash loans Brisbane or Cairns, Monzi may be able to help.
Cash loans New South Wales
Live in Sydney and looking for instant cash loans with no credit check on Centrelink? Well, you can apply with Monzi 24/7. Keep in mind, however, if you apply for instant bad credit cash loans outside of normal hours, you may not receive an outcome until the next business day.
Live in NSW and need a loan? Let Monzi try and help.
Victoria
Sometimes, living in the hustle and bustle of Melbourne can be expensive. Moreover, you may find yourself looking for instant cash loans online.
If you find yourself in this position, why not consider Monzi's lender-finder service? We'll do our best to pair Victorians with a lender as quickly as possible.
Cash loans Tasmania
While life in Tasmania and Hobart is beautiful, it doesn't always go to plan. Furthermore, you may find yourself punching payday loans Australia online , payday loans Centrelink no credit check and cash advance loan Australia into Google.
Monzi may not be able to match you with a payday lender. Instead, we'll try to pair you with a lender offering personal loans.
South Australia
Living in Adelaide city and looking for cash loans today? Monzi may know a lender or two that can help.
For more information on fast cash loans for unemployed in South Australia, visit our article.
Western Australia
Western Australia is impossibly big; the drive from Perth to Broome is over 2,200 km long. Despite this, Monzi can still try and help consumers from any corner of the state.
So, if you're looking for cash now Perth Centrelink, or just a few extra bucks up in Kununurra, consider Monzi.
Northern Territory
Monzi's 100% online business model lets us help consumers apply for cash loans Darwin or cash loans Coolalinga. Have poor credit or need an instant loan on Centrelink? You're more than welcome to apply! Monzi doesn't discriminate and we always do our best to pair you with a lender.
How do I read my instant cash loans Australia contract?
Lenders send you a digital loan agreement if they can make you an offer. Moreover, once you sign your contract, you are locked-in. As a result, it is essential that you read through your contract carefully and only sign if you understand everything.
After all, if you approve a contract you later decide you are unhappy with, you may find yourself in a bit of hot water.
Therefore, when you read through your contract, make sure you pay particular attention to the following:
Amount. Due to responsible lending obligations, lenders can't always offer you the exact amount you apply for on our site. Therefore, confirm the amount on offer and whether or not you are happy with it.
Term. Are you happy with the repayment term on offer? Do you prefer a shorter term with less interest but higher repayments, or a longer term with the reverse?
Rates & fees. Do you know what the interest rate is? Moreover, do you know what upfront and ongoing fees are associated with your loan? Finally, make sure you understand what happens if you miss or are late on repayments.
Do not approve your contract if there is anything in there you do not understand. Moreover, get in contact with the lender in question and they will be able to explain the details of your contract.
Is repaying my instant cash loan easy?
Yes! Repaying your loan is very easy. In fact, most of the time, it is automatic.
This is because lenders set up a direct debit from your bank account. Therefore, your repayments are automatically deducted from your bank account until your loan settles. At this point, the direct debit ceases altogether.
If you so wish, you may be able to request making manual repayments. This, however, will depend on you and your lender.
Another thing to remember is that lenders can be relatively understanding. If you get in contact with your lender to let them know you cannot afford an upcoming repayment, and you give them sufficient notice, they may be able to reschedule your repayments for a contractual fee.
Finally, if something drastic happens in your life, like losing your job or being badly injured, you may not be able to afford your normal repayments anymore. Luckily, you can apply for financial hardship.
I need assistance
There are free resources out there for consumers looking for financial advice or aid.
If you are struggling with debt, you can give the National Debt Helpline a call on 1800 007 007 any time between 9:30 am and 4:40 pm Monday to Friday.
Alternatively, there may be a financial counsellor near you that you can visit. You can find your closest advisor on ASIC's MoneySmart website.
Apply now for instant cash loans Australia
All applications take place online! Apply for instant cash loans today.