Cash loans in Hobart are there for life's trickier moments. If you need a cash loan from $2,100 to $15,000 apply online now with Monzi.
Cash loans Hobart
Situated on the banks of the River Derwent, Hobart is arguably Australia's most picturesque and low-key capital city. While it's home to plenty of galleries, cafes and colonial architecture, Hobart residents aren't immune to financial troubles.
As you might expect, these cash loans are personal loans offered to individuals who are short on cash and living in Tasmania. These instant online cash loans mean you can apply in minutes and receive an outcome soon.
Lenders can potentially provide you with the cash you need today and spread the costs over months or years. Repayments periods vary so you may find a repayment structure to suit your budget.
If you think a loan may be right for you, Monzi works with a network of credit providers who offer loans from $2,100 all the way up to the sizeable amount of $15,000. Submit an application today and we may be able to match you with an available lender in no time.
Below are some examples of cash loans that may be offered by lenders.
| Cash loans in Hobart | Loan amount (AUD) |
| --- | --- |
| Instant cash loans | $500 |
| Hobart fast cash loans | $2,000 |
| Quick cash loans in Hobart | $3,500 |
The information presented in the table above does not necessarily reflect the loan product you may be offered.
What does Monzi do?
Put simply, Monzi is a lender-finder service meaning we can potentially make finding a lender a breeze.
To be more specific, if you find yourself in need of cash, submit an application with Monzi. From there, we aim to try and match you with an available lender willing to assess your application. If you're approved, they'll be in touch to make you an offer.
Apply for fast and easy loans today. Head to the top of the page and using the loan slider, select the amount you wish to borrow and then hit 'Apply Now'.
Are small cash loans in Hobart available?
Of course.
There are plenty of lenders out there willing to offer small unsecured cash loans up to $2,000. After all, not every expense is going to be a major one. Sometimes all you may need is a small fast loan to get by.
Small loans can help you cover those unexpected expenses because as we all know, it's tough to plan for a burst pipe or a car breakdown.
I need to borrow more than $2,000
Unfortunately, a small loan won't always cover it.
If you find yourself needing more cash than what is on offer with a small personal loan, that's okay. Monzi works with a range of lenders who can help. In fact, personal loans of up to $15,000 may be available!
If you are applying for a loan bigger than $2,000, your application will fall into one of two categories:
Medium loans
$2,100 to $4,600
Secured loans
Possible repayment periods range from 13 to 24 months
Large loans
$5,000 up to the maximum of $15,000
Secured loans
Repaid over 13 to 24 months
Certain consumers may be eligible for a large personal loan between $15,000 and $30,000.
What's the difference between a secured and unsecured loan?
As you can see, loans of less than $2,000 are unsecured, whereas loans of greater than $2,000 are secured loans. So, what's the difference?
Put simply, with a secured loan, the borrower must sign over an owned asset as collateral. This asset could be a car, boat or caravan.
The asset is intended to act as a guarantee that the borrower will pay back their loan on schedule and in-full. In the event that the borrower defaults on their repayments, the lender may explore avenues to take possession of the asset, thereby allowing them to recoup some or all of their lost value.
Obviously, with an unsecured loan, there is no such obligation. Given that in the event of default, lenders are unable to recover their losses, unsecured loans may come with higher rates or fees. This is to account for the additional risk assumed by the lender.
Can I get a loan with bad credit?
First things first, there is no guaranteed approval. However, there may be some lenders in our network willing to offer cash loans bad credit.
If you've approached traditional lenders you may have found that your bad credit history was a barrier. Luckily, some new-age, online lenders tend to be a bit more forgiving. They take the view that a few mistakes in your past shouldn't be the be-all and end-all.
Rather than looking simply looking at your credit history, they may look at the bigger picture. Put simply, they can look at your current financial situation including your income and expenses to determine what's affordable for you.
While nothing is guaranteed, if you apply with Monzi we may be able to match you with a lender willing to offer bad credit loans today.
Can I get a cash loans in Hobart without a credit check?
Some lenders may offer no credit check loans, although it will come down to the lender you are paired with.
Credit checks are one tool lenders have at their disposal when it comes to assessing loan applications, however, they may not always be used.
In assessing applications, all lenders do it slightly differently. While most lenders may conduct credit checks, others might not. It simply comes down to the lender you are matched with and how they opt to go about it.
If a lender decides not to conduct a credit check, they can look at your income and expenses instead. That way, they can get a picture of your financial situation and what you can afford.
How do I improve my credit score?
If you're looking to improve your credit score it will take time. There is no quick fix as it's a representation of your borrowing history, with history being the key word.
The only way to see tangible improvements is to implement effective borrowing habits while remaining disciplined over time. If you can start to string together a few years of good borrowing, your past mistakes can slowly be left behind.
A few simple tips to improve your credit score include:
Pay your bills and loans on time.
Only rely on credit when you need it.
Find the best offer before agreeing to any credit contract.
Check and review your credit report regularly.
For more information, head over to the Government's MoneySmart website.
Monzi's four eligibility criteria
Before you submit an application, we do ask that you meet four criteria.
At least 18 years old.
An Australian citizen or permanent resident.
Have a current email address and phone number so we can contact you.
Earned a regular income, deposited into an online banking account for the past three months.
Monzi's simple three-step application process
Applying for easy loans with Monzi couldn't be more simple, just follow the three steps outlined below:
Apply: First, determine how much you wish to borrow and select your ideal repayment period. Then, enter the required personal details and submit.
Wait: Once you've submitted an application you can kick back. Our system will scan through our network of lenders to try and find one that's available.
Outcome: Whether we find a lender or not, we'll be in touch to provide you with an outcome. If a lender is found, they'll contact you to complete an assessment.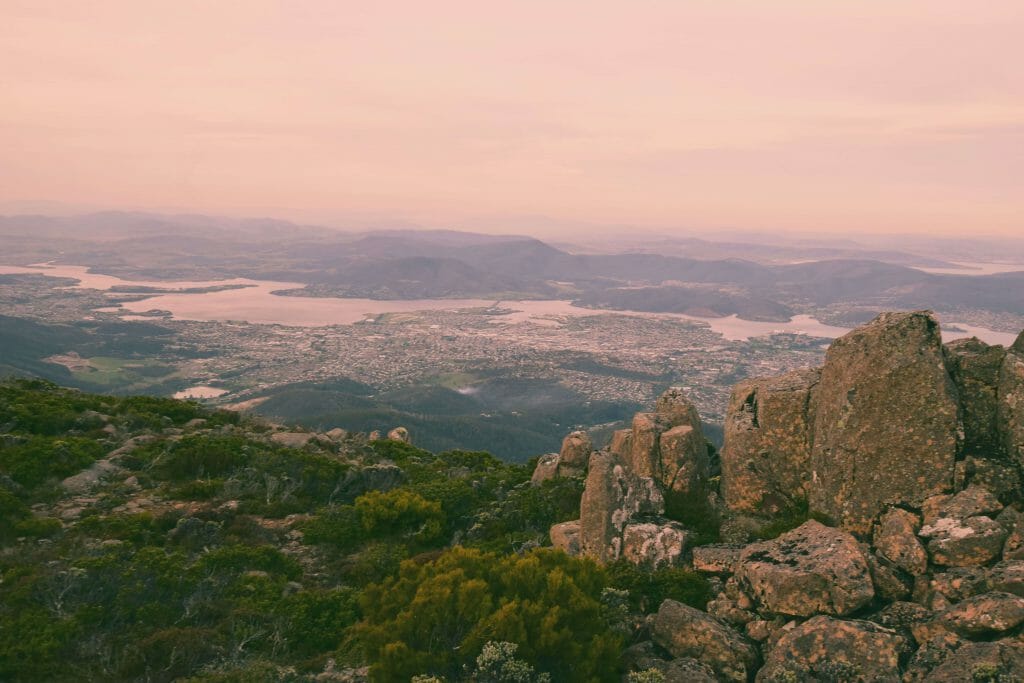 Can I apply if I'm currently receiving Centrelink payments?
Yes, there may be lenders that are willing to offer fast cash loans Hobart to individuals receiving benefit payments.
Do keep in mind though that it will come down to the lender that you are dealing with. While some lenders may view Centrelink payments as legitimate income, others may not. It is simply at the lender's discretion.
In any case, if you are receiving Centrelink payments are need a loan, Monzi may be able to match you with an available lender who can help.
What are instant cash loans in Hobart?
If you see a lender offering instant cash loans, it's important to know exactly what that means. While you may want your cash now, unfortunately, that's not quite a reality.
In Australia, all loan applications must undergo an assessment. As such, there will always be some processing time involved.
Given this, instant loans should not be taken as a promise. Instead, they refer to loans that are processed so quickly that it feels instant. Lenders waste no time in assessing your application so they can potentially supply you with a same day outcome.
It is in your best interests to avoid any lender offering guaranteed loans without an assessment. Not only do these loans breach the responsible lending legislation, assessments are in place to ensure lenders are aware of what you can afford.
What can I use cash loans in Hobart for?
You can use instant cash loans Australia to cover most personal expenses. While lenders will ask your reason for applying, as long as your reason is legitimate, you likely will not encounter any issues.
In most cases, people are looking to cover those common expenses we all encounter from time to time. This includes car repairs, household maintenance, buying new tyres on finance, medical expenses or vet bills and a host of others.
If you're looking for something a little more Hobart-specific, maybe consider a travel loan. You can use cash loans for leisure too. Use the cash to cover travel or accommodation costs you can't quite manage.
If you love the outdoors and great food, Bruny Island could be a great choice. Alternatively, if you're looking for an adventure, Mt Wellington might be worth a look.
Ultimately, there's so much to explore in the great state of Tasmania. Submit an application with Monzi and potentially get the cash you need to fund your next adventure.
Quick cash loans in Hobart
If you're dealing with an expense, whether it be minor or major, we know you don't want to have to wait.
Luckily, if you use Monzi's lender-finder service you can apply in minutes and, on the condition that you apply during business hours, you may be matched with a lender in just one hour.
Not only that, the lenders on our panel endeavour to provide you with an outcome ASAP. While this is contingent on a number of factors, lenders will do what they can to complete your assessment in no time.
While we cannot make any promises, it may be possible to receive your cash on the same day you apply. Although, you will need to apply during business hours and supply all the required details.
Am I able to reject cash loans in Hobart offered to me?
Yes.
If you feel the loan you were offered is not suitable for any reason you are under no obligation to agree to it. Feel free to reject the offer and move on.
While Monzi may be able to give you an estimate of what your repayments will be, ultimately, the final decision will be made by your lender. As such, differences may exist which result in you feeling the proposed loan is not right for you.
Lenders do, however, try to offer the loan they feel works best for your circumstances.
Why should I trust Monzi to help me find a lender offering cash loans in Hobart?
With all the choice out there in the lending marketplace, it can be tricky to know what to look for. Monzi's lender-finder service will cut through that.
Lodge one simple application and you may be matched with a quality lender in just one hour.
Not convinced? Consider a few of the following benefits that come with using Monzi's lender-finder service.
It's free
Applying with Monzi won't cost you a dime. It doesn't matter how many times you apply or the loan you're applying for, there is no charge. Monzi can help find you a lender while asking for nothing in return.
Speedy application
We've refined our process to ensure nothing is unnecessary. From start to finish, you can have your application sorted in just a matter of minutes. We know you don't want to spend your time finding a lender, so we've made that possible.
Quick outcomes
Apply during business hours and you might have an outcome in an hour. Once you're matched, your lender will aim to process your application ASAP so you have an outcome in no time.
Cash loans in Hobart: all you need to know
We've outlined all elements of the Monzi process so you know exactly what is going to occur.
Not only that, when you are offered a contract by one of our many lenders, you will receive a contract that details everything you need to know. Make sure you note all the rates, fees and charges so you know exactly what you have to pay.
High quality lenders
If you're matched with a lender, you can be sure that they will be licenced and comply with their responsible lending obligations. We've developed a network of lenders who do right by their customers.
I have questions: can you help?
If you have any questions about Monzi or our lender-finder service, you're welcome to get in touch. Email us at [email protected] and our customer service team will do what they can to provide you with a great answer.
However, if you have a question that relates specifically to a loan you've agreed to, you will need to contact your lender directly. Once you're matched with a lender, Monzi is not privy to any information. As such, we will not be able to answer any questions you may have.
Why was my cash loans in Hobart application denied?
Given that Monzi does not assess your application, we are unable to provide you with a reason why.
Do keep in mind that approval is at the discretion of the lender you are dealing with. As such, they are under no obligation to approve your application, if they feel you lack the ability to repay your loan or are a default risk.
For clarity regarding your application, contact your lender directly. They will likely be able to tell you which criteria you failed to meet or why your application was denied.
Apply now
When you're ready to begin, scroll up to the top of the page. Monzi's loan slider makes it simple to apply for cash loans. Apply today.
Stay in touch with us on Facebook, Instagram, Twitter and Pinterest.