Instant cash loans online could be a great way to get money in your pocket fast! Borrow up to $15,000 online with Monzi loans now. Apply.
Instant cash loans online 24/7 Australia
Let's face it – life rarely goes to plan. It always seems that little extra cash we squirrel away for a rainy day just isn't there for when the drops start to fall.
Picture this. One Sunday morning you wake up with one thing on your mind: relaxing. However, when you walk through to the kitchen, your feet feel damp. Your eyes follow the puddle all the way to your fridge. It finally happened; it finally broke. Looks like your Sunday plans have been shot down in flames.
You jump online to see what the damage would be on a new fridge (it doesn't look good). Especially since you paid your rent and other bills on Thursday, your budget really isn't liking the look of a new expense.
You consider asking your friends and family for the extra cash. Then, you realise everyone is doing it just as tough. So, what are your options? Luckily, you remember being told about a nifty little online lender-finder called Monzi. Learn more about bad credit loans australia guaranteed approval here. Learn more about boat loans here.
How can I get an instant loan online?
Monzi's lender-finding service may be able to pair you with a lender that might be able to offer you a loan. However, it is important to note that instant doesn't actually mean it will be processed and available instantly. Learn more about weekend loans australia here.
After all, we have to try and match you with a lender first. And from there, if we're successful, the lender has to assess your application as well.
However, we work with lenders that aim to process your application as quickly as possible. In short, we work with lenders who place speed and convenience at the top of their priorities.
Want an instant loan online? Here's how you can get started:
Arrive at www.monzi.com.au.
Select your ideal loan amount and terms in the loan slider.
Click Apply Now.
Complete the online submission form.
Our intelligent system gets to work scanning through different loan products.
If your application fits a lender's criteria, we'll let you know.
The lender will conduct an assessment of your application.
If you're approved, your lender will send through a digital loan contract.
Your money will be transferred after you approve your contract.
What is an instant cash loan?
Cash loans are popular among borrowers looking to cover small, short-term cash shortfalls. As a result, cash loans often have repayment terms of several months. Read more about cash in 1 hour no credit checks here.
Instant cash lenders aim to process and transfer your funds as quickly as possible. In other words, these lenders aim to receive, assess and give an outcome on your application as fast as they can (sometimes even within an hour after applying). Learn more about buy now pay later no credit check australia here.
From there, access to funds is dependent on both the individual lender and inter-bank transfer times.
Where's the best place to get a quick loan?
If you're searching for cash loan, chances are you want a lender that can make things happen fast!
After all, if you need to pay for emergency repairs for your car, to pay for your rego, or to cover an impromptu trip inter-state, you want that cash in your account as quickly as possible.
In these situations, there are lenders may not be able to offer the speed you're looking for. Traditional lenders like the banks, for example, may take days to process your loan application. In addition, if you receive Centrelink or have bad credit, a loan from a bank may prove extra difficult to be approved for.
However, the world of online credit providers can be difficult to navigate through. After all, the sheer number and variety of lenders out there can make it difficult to know who to apply with.
Monzi's lender-finding service, however, may be able to pair you with a lender who could get you the funds you need in the time you need them.
How can I get a quick loan with bad credit?
A few financial mistakes in the past can leave a mark on our credit report that sticks around for a long time! And, as we are sure you're aware, certain lenders place more of an emphasis on a good credit record than others. For example, a bank or credit union may not offer loans to borrowers with bad credit.
It may, therefore, be tempting to apply with lenders offering payday loans. Payday lenders often advertise instant loans for bad credit, or instant cash loans Australia no credit check. However, payday lenders can sometimes charge high rates and have short, inflexible repayment terms.
Monzi, however, may be able to pair you with a lender offering personal loans online. Lenders offering personal loans may be able to offer larger amounts than payday loans Australia. In addition, the repayment terms of personal loans may be longer and more flexible.
Bad credit? Looking for a personal loan of up to $15,000? Consider Monzi.
Instant cash loans online for unemployed
Out of a job? There's a good chance that you will find it difficult to access unemployed credit online. This seems obvious given that if a credit provider is going to lend you cash, they want to be sure that you will repay it. Having said this, it may not be impossible.
In short, to be considered, you must show that you are receiving a regular income. While this may not be a salary, some lenders may be willing to accept Centrelink benefits or even rent payments that you receive as income.
Unfortunately, without this, your application for unemployed cash loans will be denied and you will be ineligible. Moreover, even with income, your approval is not certain. Your lender will assess your complete financial situation in order to determine if you should be offered a loan.
Guaranteed approval vs instant cash loans online
Guaranteed approval and instant cash loans may seem like similar products. In short, you get an outcome ASAP and if approved, you have your cash before you know it. However, it's important to understand the difference.
On the one hand, instant loans refer to loans that are assessed fast so that you have an outcome fast. As an assessment is conducted, there is the possibility that your application will be approved or denied.
On the other hand, guaranteed approval loans are approved no matter what. In other words, lenders won't assess your application and will simply offer you the credit. In short, do not accept these loans. Guaranteed approval loans are not legal and should not be offered by any licenced lender as they directly contravene Australia's responsible lending requirements.
As a result, if you come across a lender promising guaranteed approval loans no matter what, steer clear. Assessments are there to protect you and should always be included in the loan application process.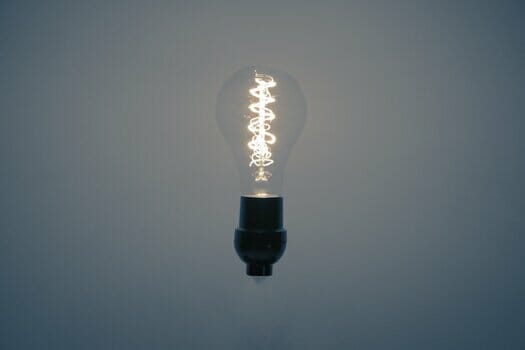 Instant loans online with no credit check
Some consumers may find no credit check loans advertised on the internet. Often, consumers may turn to a no credit check loan because they feel their credit is so poor, they will be unable to be approved for a loan normally.
However, many people may still be wondering what a no credit check loan actually means. Obviously, the lender will not take your credit score into account when assessing your application.
This is what happens when you apply for a no credit check loan:
The lender will not access your credit report. Obviously, lenders will not request your credit report when you apply for a no credit check loan.
Loan details will be recorded on your credit report. Despite lenders not accessing your credit report, your application for credit will still be recorded.
Bank statements will be checked. Lenders will often access read-only copies of the last three months of your bank statements. In short, lenders need to confirm if you will be able to afford your repayments.
Evidence of income. Lenders will need to confirm your income. This is generally done through the consumer providing evidence of employment or Centrelink income.
What is the maximum you can borrow online?
Monzi works with lenders that may be able to offer loans from $2,100 all the way up to $15,000! In particular, these lenders may be able to offer three broad categories of cash loans.
Small unsecured personal loans are valued between $2,100 and $2,000 and have repayment terms of 12 months.
Medium secured personal loans are between $2,100 and $4,600. These medium loans have repayment terms of 13 to 24 months and are secured. Therefore, consumers will need to use their car, motorbike, caravan or boat as collateral.
Large secured personal loans are valued from $5,000 to $15,000. Just like medium personal loans, these loans are secured. The repayment terms of large loans may range from 13 to 24 months.
Keep in mind, the repayment terms of your actual loan may vary depending on the lender you're paired with. Learn more about instant cash loans australia here.
One hour cash loans online no credit check
Cash loans in one hour sounds too good to be true. Apply and before you know it, you have your cash. Not bad, right?
Unfortunately, at Monzi, we cannot guarantee if you will receive your loan within the hour. After all, lenders must assess your application and depending on their requirements, processing times may vary. As a result, you may even need to wait until the following business day to access your cash.
Having said this, at Monzi, what we can say is that if you apply during business hours, our lender-finder service may be able to pair you with a credit provider in just 60 minutes. Best of all, you can access cash loans from $2,100 to $15,000. Apply today.
Instant payday loans online: what are they?
Instant payday loans are a form of small personal loan where you can potentially receive an outcome fast. In other words, when you apply, lenders will waste no time assessing your application so that it can be processed before you know it.
In general, these loans cover unsecured loan amounts up to $2,000 with repayment terms that usually don't exceed 12 months. As a result, they're a short-term loan commitment. You can access the cash you need now and can potentially have your debt repaid in no time.
At Monzi, we work with some lenders who may specialise in offering these loans. However, if you need something larger, that's okay too. We work with lenders who offer cash loans from $2,100 to $15,000. Scroll up and apply today.
Same day instant cash loans online
With same day cash loans, you will have the cash in your account on the day you apply. However, as with one hour loans, Monzi cannot guarantee if they are possible. After all, applications and assessments involve a number of steps meaning that times may vary.
As a guide, aim to apply during business hours and supply all the necessary details. If you do this, then it may be possible to access same day loans online. However, try not to rely on this occurring. In some cases, it may take up to one business day for you to receive your cash. Moreover, this relies on your application being approved too.
24/7 access to lenders
Because Monzi's lender-finder service is 100% online, consumers can apply at any time from anywhere.
For example, if you've woken up in the middle of the night to find a leaking drain, you can use Monzi. Or, let's say you're stranded on the side of the highway after your car has broken down; you can use Monzi!
Keep in mind, if you apply for instant cash loan outside of normal business hours, we may not be able to match you with a lender until the next business day.
Instant cash loan for Centrelink customers
When it comes to loans for people on Centrelink, lenders will differ in their approaches. While some may view benefits payments as a legitimate income source, others will not. Moreover, even certain benefit payment-types may be different too.
Given this, it's worth understanding that not all lenders will offer instant Centrelink loans. As a result, approval may depend on the lender that you are dealing with and their individual policies.
At Monzi, we may work with a number of lenders willing to offer these loans to Centrelink customers. If you apply, we will do what we can to match you with an available lender from our network that can offer the credit you need. However, always remember that approval is not certain. Moreover, not all lenders may offer instant loans on Centrelink.
How to find lenders offering online instant cash loans
If you need to find an online lender that can process your loan application quickly today, consider Monzi's lender-finder service. In short, we may be able to take much of the effort and guesswork out of finding a lender online.
See below to find out if you are eligible and how you can apply with Monzi's lender-finder service.
Can I apply for a secured loan?
Unlike many payday lenders, Monzi works with lenders who can also offer secured personal loans.
In particular, these secured personal loans are valued between $2,100 and $4,600 or between $5,000 and $15,000.
Attaching an asset as security against a loan reduces the level of risk for the lender. As a result, lenders may be more willing to offer larger loan amounts if it is a secured loan.
What assets can I use as security?
The lenders Monzi works with can accept either your car, motorbike, caravan or boat as security against the loan. However, you must be the registered owner of the vehicle you wish to use as collateral.
If you are applying for a secured loan, make sure to keep all the information regarding your vehicle handy.
What happens if I can't repay my secured loan?
If you default on your loan repayments, your lender may be forced to repossess your asset. In short, credit providers repossess the consumer's asset, so they are able to sell it and recoup some of their losses.
Credit providers can only start the repossession process if:
You have not been making repayments.
The credit provider has given you a default notice, giving you 30 days to pay the overdue amount.
You have failed to either pay the overdue amount, negotiated a resolution or lodged a request to postpone repossession.
Consumers can find out more about the rights during a repossession via the Moneysmart website.
A little extra cash, extra fast!
Are you wondering how you can get a small loan fast? Well, the answer may be right in front of you.
Here's how you can use Monzi to find a lender offering fast small loans.
Head to monzi.com.au.
Select an amount under $2,000.
Complete the submission form.
We'll try and match you with a lender.
If your lender approves your application, read through your loan contract.
After you approve your loan contract, your lender will transfer your funds.
And that's it! Depending on the lender you're paired with, you may receive your funds the same day.
Why does my application need to be assessed?
Australia has responsible lending legislation in place to protect borrowers. As part of this, lenders are required to assess all applications that they receive to ensure that they do not offer credit to a borrower that is unsuitable for the borrower's needs and circumstances.
To determine whether or not the credit is suitable, lenders must comply with three responsible lending obligations. These are:
The lender must make reasonable inquiries into a borrower's financial situation and loan objectives.
The lender must take reasonable steps to verify this information.
Based on the findings, the lender must make a final decision as to whether or not the credit is suitable for the borrower.
For further details, the Australian Securities and Investments Commission website is a useful resource.
How do I choose the right repayments?
If you apply for an easy approval loan over $2,000, you'll have to select a repayment term of between 13 and 24 months. In short, it's totally up to you.
As a guide, aim to repay your loan off in an efficient manner while still ensuring that your repayments are affordable. While we all want to get out of debt ASAP, you shouldn't compromise your ability to afford your current day-to-day expenses just so that you can pay off your loan quickly.
If you would like an estimate of what your repayments may be, simply use Monzi's loan slider at the top of the page. Drag the bar to your ideal loan amount and select your repayment period. From there, you will get estimates of what your weekly, fortnightly or monthly repayments could be. Alternatively, you could use a personal loan calculator offered for free online by a range of financial institutions.
Finally, keep mind that you should only use these figures as a guide. It is likely that your actual repayments may vary.
Contact Monzi
At Monzi, we're always happy to answer your questions. After all, we want you to be totally comfortable before applying with us.
So, if you have any questions, queries or concerns, send them through to [email protected] and our wonderful customer service team will do what they can to get back to you with a response ASAP. However, keep in mind that we will only monitor this account during business hours.
One final thing to note is that we can only answer questions about Monzi. We cannot speak on behalf of other organisations so if you have questions about a fast easy loan that you've taken out, contact your lender directly.
Instant cash loans online Australia
Ready to apply now? We'd love to have you as part of the Monzi family.
Want more Monzi? Great! Stay in touch on Facebook, Instagram, Twitter and Pinterest.