Payday loans no credit check instant approval? Monzi explores the other options available to you up to $15,000. Fast outcomes. Apply now.
Disclaimer: Monzi cannot guarantee whether or not the lender you are paired with will conduct a credit check. A credit check may or may not be part of a lender's assessment policy. Monzi has no control over the assessment of applications.
What exactly does payday loans no credit check instant approval mean?
Payday loans no credit check instant approval may seem like a bit of a mouthful, but it is actually relatively easy. There is, however, a lot going on, so we'll need to unpack it first. Learn more about pay advance here.
Payday loans are, high-cost loans under $2,000 repaid over a short term. The repayment terms on one of these loans can range anywhere from 16 days to a year. Borrowers then repay their loan via direct debit. Alternatively, payday loans Australia can also be repaid via a deduction of the borrower's pay. Read more about secured bad credit personal loan here. Learn more about buy now pay later no credit check Australia here. Read more about cash in 1 hour no credit checks here. Learn more about no paperwork loans here. Learn more about instant cash loans australia here.
In addition, no credit checks refer to situations where the lender does not conduct a credit check on your application. Put simply, credit providers perform credit checks to assess a borrower's creditworthiness. Often, online loans no credit check are hard to find. Learn more about access your pay early australia here.
Finally, instant approval is where a lender gives an outcome on your application within minutes of applying. Lenders who have very minimal eligibility criteria often offer instant approval loans. Read more about Centrelink loans here.
History of payday loans no credit check instant approval
Up until 20 years ago, short-term small-amount loans were yet to make their mark upon our shores. However, during the late '90s and early '00s, banks and credit unions began to cut back on their short-term lending. This, in turn, led to an opening in the market for other lenders to offer small-amount cash loans. In step payday lenders.
Since then, the instant lending industry has boomed. In fact, from 2004 to 2014, the demand for this cash loan increased twentyfold. Additionally, it is estimated more than one million Australians entered into small amount credit contracts in 2012 alone. The fees and interest charged from 2012 valued up to a total of $1 billion. Read more about no credit check payday loans australia here.
So, what has led to the meteoric rise of consumers searching for short-term credit? Experts have pointed to a few key contributing factors:
Increasing income inequality.
Reduction of full-time labour market.
Difficulties for low-income consumers to access credit from traditional providers.
The rise of online lending.
Criticisms of payday loans no credit check instant approval
Why is there all this stigma surrounding payday loans? After all, they're advertised all over the internet and TV.
Often, when people search for payday lenders, they are in need of a quick-fix solution to a cash shortfall. If a borrower, especially, already has poor credit, they may feel these loans are their only option. Learn more about personal loans bad credit instant approval here.
However, criticisms of cash advance lenders revolve around the following:
Very high interest rates.
Deceptive fees and charges.
Inflexible repayment terms.
Targeting borrowers with limited financial experience.
Therefore, what was intended to be an easy solution to financial pressure, might quickly descend into a spiral of debt. Learn more about payday loans no credit check here.
In support of payday loans no credit check instant approval
Payday loans no credit check instant approval carries many negative connotations. They do, however, serve a purpose in the credit market.
The ability to access credit is a luxury not afforded to many Australians. In short, cash advance loans often fill this gap.
For example, studies have found that many low-income borrowers do not have access to mainstream credit. Furthermore, 60% of these borrowers have a bad credit history.
It is easy to criticise payday loans no credit check instant approval. Yet they do, in their own way, serve a purpose. For example, if you could not access finance elsewhere, instant payday advance loans may indeed be a helpful option. Just ensure you consider the costs and alternatives available to you.
Payday loan instant decision: how fast is the turnaround?
If you're in an emergency, you might want instant pay loans. That way, there's little time to wait.
Luckily, payday lenders are known for their speed. In most cases, they base their business around the central tenet that they want to provide outcomes fast. After all, if you're applying for a payday loan, you may not have the luxury of time on your side.
Given this, if you do apply for a payday loan, the turnaround time may be just a few hours. That's the time taken from completing your application to receiving the cash in your account. Obviously, though, this is contingent upon you receiving approval. In any case, when you need a loan with an instant decision, some payday lenders may provide outcomes ASAP. Just ensure you apply during business hours. Read more about fast cash loans bad credit here.
The problem with guaranteed approval
If a lender offers to approve your application no matter what, be very wary.
In particular, they are likely not conducting a reasonable inquiry into your suitability for their cash loan product. This is, therefore, clearly going against the lending obligations outlined in the National Consumer Credit Protection Act 2009.
This act was designed to protect consumers from unsuitable loan products. In other words, to prevent credit providers from offering loan products that a consumer would be unable to reasonably afford.
The law requires credit providers to do the following:
Make reasonable inquiries about the consumer's financial situation as well as their requirements and objectives.
Take reasonable steps to verify the consumer's financial situation.
Make a preliminary assessment or final assessment about whether the credit contract is not unsuitable for the consumer.
Therefore, any lender offering a guaranteed approval is, obviously, not taking any of the above steps. In short, even the most open of lenders should be conducting some basic level of assessment on your application.
Do you want to find out more? Consumers are able to download a full copy of the regulatory guide via ASIC's website.
Are there payday loans for bad credit instant approval?
Yes.
As we've mentioned, payday loans are often seen as a way to borrow money for Aussies with bad credit. After all, payday lenders tend to be more lenient when it comes to less-than-perfect circumstances.
Therefore, you might consider payday loans for bad credit instant approval when you need to borrow fast cash today. Best of all, these lenders might assess your application in no time.
I receive Centrelink but don't want payday loans no credit check instant approval
Do you receive government benefits but need credit?
You may, then, feel like lenders offering payday loans no credit check instant approval are the only option available to you. This is especially true if you already have a poor credit record.
There may still be other credit options available to you if you are on a low-income.
Therefore, consider the following.
Centrelink Advance Payment
If you receive certain Centrelink payments, you may be eligible for a Centrelink advance payment. This is, simply, an advance on your benefits that is then repaid interest-free out of your future payments, over 13 instalments.
Keep in mind, however, that not all Centrelink customers are able to apply for an advance payment. You're able to find a full list of which benefits are eligible via Services Australia.
Additionally, if you're eligible, applications for Centrelink advance payments can be done easily online:
Sign in to myGov and go to Centrelink.
Next, select Apply for Advance.
Now, Centrelink will let you know if you're eligible or not. If you are eligible, select Get Started.
Then, follow the steps to apply. There will be information to help you complete the application on each screen.
Finally, submit your application.
Once you have submitted your application, you'll get a receipt.
The No Interest Loan Scheme (NILS)
Set up to provide low-income individuals and families access to credit.
Offered by 178 organisations in 600 locations across Australia.
Are interest free.
NILS loans are designed to cover essential goods and services, which may the following:
Household items like fridges, washing machines, stoves, other white goods and furniture.
Certain medical and dental services.
Education essentials such as computers and textbooks.
Other items, if requested.
To qualify for a NILS loan, however, you must earn less than $45,000 a year (after tax) or have a Health Care Card or Pension Card.
In addition, you must:
reside in your current premises for more than three months; and
show a willingness and capacity to repay your loan.
You can find your local NILS provider, visit the NILS website.
Are there more alternatives to payday loans no credit check instant approval?
Yes!
Do you enjoy the convenience of payday loans no credit check instant approval? Are you, however, not in love with the negatives?
You may, therefore, want to consider an online cash loans.
Personal loan lenders, in comparison to small-amount lenders, often offer larger loans, as well as more flexible repayment terms.
However, with so many lender options available online, it can be time-consuming to sort through different cash loans lenders. If only there were a way to easily be put in touch with a quality lender offering cash loans.
Introducing Monzi Loans
We're Monzi, and we scan through hundreds of different loan products to try and match you with a lender. The best part? Well, we are completely free.
After all, we are an Aussie company, run by Aussies for Aussies. Therefore, we've made it our mission to provide as many Australians as possible with easy access to quality lenders. Monzi could, therefore, pair you with a lender who may be able to offer cash loans.
Looking for loans of $2,100 to $15,000? Well, Monzi could help find you a lender.
Hey Monzi, what is the easiest loan to get with bad credit?
While that is a great question, it is difficult to answer.
Put simply, everybody's individual circumstances vary, therefore it is impossible to say which loan is objectively the easiest to get with bad credit.
What we can say, however, is Monzi lender-finder service might make it easier to find cash loans lender.
Not only is our online form super-simple, but we can usually have an outcome for you within a few minutes of applying. Next, if we are successful, your new lender will be in touch.
Pretty easy, right?
Can Monzi find me no credit check loans?
As Monzi is the lender-finder, we cannot guarantee whether or not the lender we pair you with will offer no credit check loans.
Monzi does, however, work with a network of lenders who understand that you are so much more than just a credit score.
In other words, even if they do conduct a credit check, this is not the only thing they will focus on. Instead, they may be able to take into account your current relationship with money as well.
How are they able to do this? Well, Monzi uses some pretty space-age banking technology that accesses a read-only copy of your bank statements. We are then able to pass this on to your potential lender. The lender in question can, therefore, get a better understanding of you and your current relationship with money.
Finally, if a lender can see you've been receiving a regular income for the last 90 days, and have been responsible with whatever other repayments you have, you may still be considered for approval.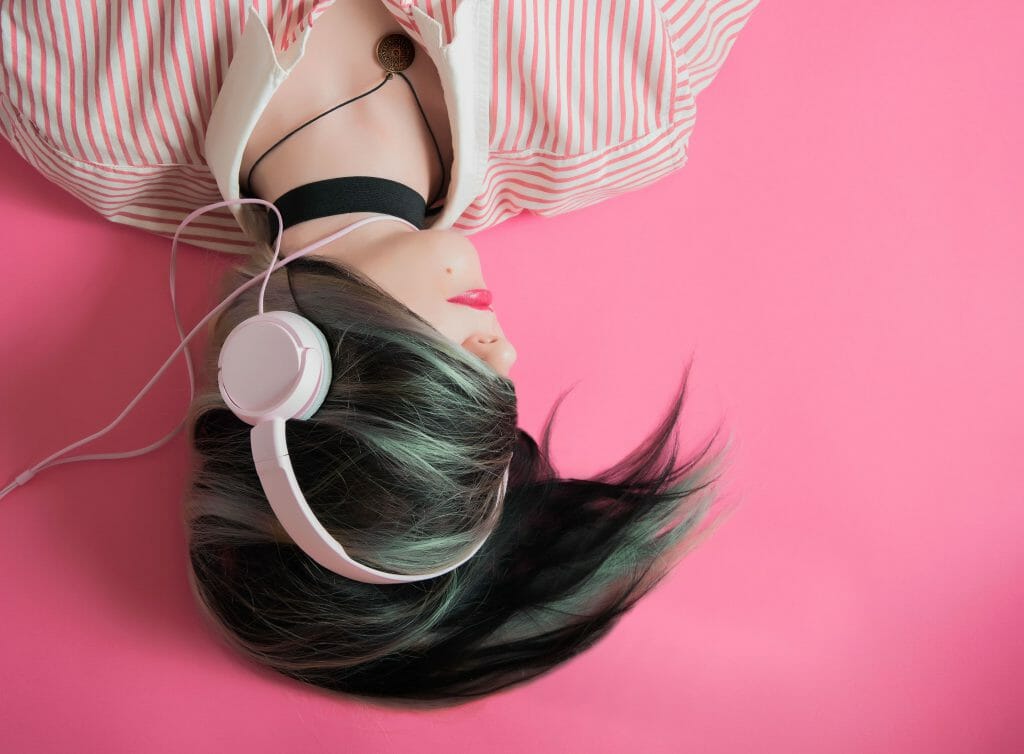 I need fast money but have bad credit
Need cash loans fast? Well, at Monzi, we've designed our lender-finder service to be as quick and as streamlined as possible.
Once you've completed our online form, our automated system will scan through hundreds of different loan products in a short space of time. Next, if we're successful, we'll let you know right away who your new lender is.
From here, you'll deal with your lender directly. Next, they'll conduct an assessment of your application. Your lender will then send through a digital loan contract if you're approved.
Your lender will usually begin the transfer of funds when your contract is approved. Depending on inter-bank transfer times, you may receive your loan on the same day. Alternatively, you may receive your loan the next business day.
Keep in mind, however, you will need to approve your loan contract before your lender's final round of banking to access same day approval loans. Additionally, access to funds is also dependent on inter-bank transfer times.
Can I get same day payday loans through Monzi?
Payday lenders are renowned for their abilities to process applications fast. Often, they can offer same day payday loans when you need cash ASAP. As a result, this might be one way to cover your current cash shortfall, especially if you've got no time to waste.
At Monzi, we aim to match you with cash loans lenders. These lenders can also work fast and may process your application on the same day you apply. With manageable terms ranging from 12 to 24 months, same day personal loans might be an alternative to payday loans.
Can Monzi help me?
If you're looking for payday loans no credit check instant approval, you could consider using Monzi's lender-finder service.
So, instead of having a payday loan cover a cash shortfall, consider a personal loan.
Even if you have bad credit, Monzi may be still able to pair you with a lender who might offer cash loans for bad credit.
In addition, Monzi works with lenders who may offer three broad categories of personal loan:
| Loan Type | Amount ($) AUD | Repayment Term | Secured |
| --- | --- | --- | --- |
| Small personal loan | $2,100 to $2,000 | 12 months | ✗ |
| Medium personal loan | $2,100 to $4,600 | 13 to 24 months | ✓ |
| Large personal loan | $5,000 to $15,000 | 13 to 24 months | ✓ |
The terms on your actual loan may vary depending on the lender you're paired with.
Keep in mind, small personal loans are normally unsecured. Therefore, you will not need to use one of your assets as security.
Medium and large personal loans, however, are secured. Therefore, you can use your car, motorbike, caravan or boat as security against the loan.
It should be noted, however, you must be the registered owner of a vehicle to attach it as security.
Payday loans no credit check instant approval? Try Monzi instead
Monzi makes finding legitimate lenders online easy and fast.
As a result, thousands of Aussies just like you have already used our lender-finder service to find fast cash loans online. Even if you're unemployed, we can try and help. But, you shouldn't just take our word for it.
Below are some of the major reasons why so many consumers love our service.
We're quick
When we say we work quickly, we mean it.
If you apply during normal business hours, we may even get an outcome to you within minutes.
Monzi works with the best
We work with a trusted network of legitimate lenders offering quality loan products.
In particular, we won't pair you with a payday lender or any lender offering guaranteed approval.
We provide options
Being able to find lenders that offer loans between $2,100 to $15,000, gives our customers a wide scope of choice. In addition, we work with lenders that offer both secured and unsecured personal loans.
Therefore, whatever your situation, Monzi might be able to find you a lender.
We're free
Monzi's service is always free. Regardless of whether we're successful, or unsuccessful, you'll never pay a cent.
We're flexible
Personal loans can be used to cover heaps of different costs.
From rental bonds, travel expenses, holiday costs, to car repairs; personal loans can cover them all.
Ready to meet your lender?
Scroll up to the loan slider if you're ready to begin.
Alternatively, jump on over to our FAQs if you have any further questions.
Stay in touch with us on Facebook, Instagram, Twitter and Pinterest.