Pay advance apps might change how you manage your money. Access your pay on demand. A personal loan may be an alternative. $2,100 to $15,000.
Please note, certain ideas and products presented in this article may not be offered by Monzi nor the lenders we work with. This article presents only general information. Consider seeking professional financial, taxation, legal or other advice to check how the information and ideas presented on this website relate to your unique circumstances.
What is a pay advance?
Pay advances are the newest trend in personal finance. In the past, if you needed a small cash injection, you may have had to apply for a cash loan. These days, you can potentially access your wages on demand to address the shortfall instead.
These pay advances are often more cost-effective and flexible than other forms of finance. You can apply and receive your cash in minutes. Usually, you can borrow up to a certain percentage of your regular take-home pay. From there, you can spend the cash on whatever you need. On your next pay day, you must repay the amount you borrow plus a fee. As a result, you're left with no further commitment.
Note that a pay advance shouldn't be confused with a cash advance. While they are both types of credit, a cash advance is a type of principal and interest loan where you borrow and repay your loan in instalments. A pay advance is repaid in one sum on your next pay day. Read more about access your pay early in Australia and buy now pay later no credit check in Australia here.
How do pay advance apps Australia work?
It's really simple. Learn more about payday loans Australia here.
First, you must find an app and sign-up. With this, you must provide a valid ID and details on your online bank account. Moreover, you must be employed. Providers will verify your income details by assessing your recent bank account statements.
Once your bank account is open and verified, you can then apply for a wage advance whenever you require it. Your provider will transfer your cash into your nominated bank account and you can spend it. To repay your debt, a direct debit will be implemented. When your next pay day arrives, the amount you borrowed plus a fee will be deducted from your bank account.
As a result, a pay advance might help you smooth things over until your wage is deposited. However, remember that it's best to only apply in an emergency. Learn more about last minute loans here. Learn more about instant pay advance app Australia, wage advance apps aus, apps like afterpay, apps like presspay, i need a payday loan immediately here.
What apps give you money before payday?
At Monzi, we're not here to say which is the best pay advance app. If you want a pay advance today, some apps you may consider include:
MyPayNow
Beforepay
Instapay
Earnd
PayActiv
ZayZoon
Commbank advancepay
As an alternative, there is currently one pay on demand service offered by an Australian bank. Through CommBank AdvancePay you might be able to access your wages on demand when you're in a bind. However, if you fail to make your repayment, then significant fees and interest charges may apply.
What should I compare when looking for a pay advance app?
As the number of pay advance apps increase, it will be crucial to compare the features. That way, you can find the one that offers the best product for you.
To begin with, confirm how much you can apply for. Some apps may let you borrow up to a certain percentage of your income. Others will place limits (e.g. from $100 to $750). While you are there, check the income requirements too. In other words, what amount must you be earning to apply for an advance?
Next, consider the fees and costs. Usually, your provider will simply add your fee on top of your repayment that occurs on your next pay day. However, some advances may come with higher fees than others. Where possible, it's best to pay less.
Finally, check out the user experience. Most of these pay on demand services operate exclusively via mobile apps. With this, you must ensure that it is compatible with your phone and easy to use. Reading past user reviews online might be the best place to start.
Revolutionising Financial Flexibility: The Emergence and Impact of Wage Advance Apps in Australia
In Australia, there's been a significant rise in the use of wage advance apps and payday advance apps, both of which are leading changes in how workers manage their finances. Apps like 'Before Pay', 'BeforePay', and 'PressPay' provide options for wage pay advance, enabling users to receive their wages in advance. With similar services, apps like 'InstaPay', 'My Pay Advance', and 'Advance Pay Apps Australia' have also gained popularity. The reach of these services extends to welfare recipients too, with apps like 'Pay Advance App Australia Centrelink' offering targeted services. Early pay apps and payday apps, like 'Payday App Australia', are also part of this changing landscape, with a growing number of Australians finding them beneficial for managing their finances more effectively. There are also several cash advance apps, including 'Cash Advance App Australia', which cater to immediate financial needs. Other services, like 'Advance Pay App', 'Advance Pay App Australia', and 'Payday Advance App Australia', alongside instant loan apps and money lending apps, have filled a critical gap in the market. 'Instant Pay Advance App Australia' and 'Instant Pay Advance', along with 'Wage Advance App' and 'Wage Advance App Australia', provide immediate cash advance services. Similarly, 'Pay Apps Australia' and 'Apps for Early Payday Australia' have become popular choices for many. Services like 'Wages Advance', 'Pay Day App', and 'Wage in Advance' continue to gain momentum as more people seek flexible financial solutions. 'Apps Like Before Pay Australia', 'Before Pay Apps', 'Before Pay Apps Australia', 'Apps Like Beforepay Australia', 'Apps Similar to Before Pay', and 'Advance Pay Apps' all offer a variety of solutions to fit different financial needs.
Do pay advance apps check your credit?
In most cases, they don't. Credit checks aren't necessarily a requirement, given the nature of the agreement. This includes when you sign up for an account and when you apply for an advance. As a result, if you have bad credit, this may be a welcome response.
That said, before creating an account, it's best to confirm that this will be the case. Submit a contact form via their app or read the FAQs. They should outline whether or not credit checks will occur.
Pay advance alternatives
A pay advance might be one option if you're in a bind and need fast cash today. However, there are plenty of other options.
Personal loans vs pay on demand: which option is best?
Well, that depends on what you need.
A pay on demand advance might be useful to bridge a small gap. For instance, maybe you need an extra $200 this week before your next pay day rolls around. This could helpful to cover a minor expense, while also allowing you to avoid the commitment, credit checks and costs of a standard cash loan.
By comparison, personal loans might be better to address significant, one-off expenses that have the potential to derail your budget. As a guide, personal loans through Monzi's lender-finder service may range from $2,100 to $15,000, meaning you can potentially borrow much more. This may be useful for major car repairs, home maintenance or emergency travel. Just remember that approval is never guaranteed and lenders do charge fees plus a transaction fee in some cases and interest on top of what you borrow.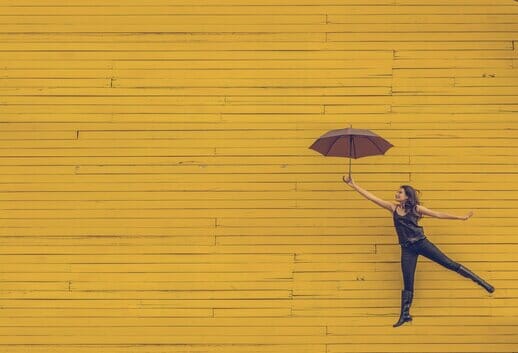 Is a pay on demand advance the same as buy now pay later?
No, they are different concepts.
Both buy now pay later services and pay advance apps are seen as alternatives to traditional credit (e.g. loans). However, they are not the same. While BNPL allows you to purchase a specific item and pay nothing upfront, a pay advance lets you borrow cash. From there, you are free to spend it on whatever you choose.
Given this, the option that's best for you might depend on what you're after. BNPL later is interest-free, meaning there are no additional costs involved. By comparison, pay advance apps will charge a fee when you make your repayment.
In most cases, you can use BNPL to purchase a physical item. For instance, you might need a new pair of shoes. On the other hand, an advance might be more suitable for an expense you hadn't anticipated (e.g. a last-minute bill).
What are the drawbacks when you access your pay early?
While a pay advance might seem like the perfect alternative to applying for an instant loan, given the relative simplicity and lack of commitment, they are things that you must consider to avoid issues down the line.
Firstly, there are costs involved. While a $5 or $10 might seem minimal, if you apply for many advances across the year, these fees can add up. So, ensure you closely monitor how much you are borrowing and how much you have paid in fees.
In addition to this, accessing a wage advance is still a loan. You are borrowing money that you have not yet received. While you may be confident that you can repay it on your next pay day, consider the potential ramifications for your budget. If $100 or $200 was deducted from your next pay cheque, would you still be able to cover all your regular expenses?
Ultimately, while pay on demand apps can help you smooth over an immediate cash shortfall, remember that you should only apply when it's absolutely necessary.
Pay advance, wage advance, pay on demand: what's the difference?
In short, there is no difference.
Each of the terms listed above refer to the same concept. Whether you want to use a pay on demand app or a pay advance app, it will be the exact same thing. You can apply to borrow a portion of your future wages today and then, once you receive your next salary payment, the provider will deduct your advance amount and a fee from your bank account.
Given that we are in the early stages of pay on demand in Australia, it's understandable if things are not quite clear. Moreover, similar concepts often have multiple names. Therefore, it's always important to address any possible confusion.
At the end of the day, quick cash loans, instant cash loans and fast cash loans are all interchangeable terms used to refer to the same concept too.
How long does a pay advance app take to process my application?
If you apply for a wage advance, you might receive an outcome ASAP. So long as you are employed and your income meets the necessary requirements, you might be approved in minutes. From there, it will be transferred straight into your bank account. Depending on which bank you are with, you might be able to spend your cash within minutes.
Compared to some lenders, banks and financial institutions, pay on demand apps might provide turnaround times that are far quicker. After all, there's less that goes into it. Just ensure you consider how your budget might be affected by the repayment you must make. Some extra cash might be handy today, but if it would limit your ability to pay for things in the future, it may not be appropriate.
Can I get a pay advance with bad credit?
Yes.
Pay on demand apps often do not check your credit when you sign up or apply for a pay advance. As a result, your credit history may not come into play. Instead, you'll simply need to show that you are currently employed and are earning sufficient income to be eligible for an advance.
That said, ensure you read the fine print. Credit checks may not be necessary for all apps, however, credit checks may be required with some providers. Therefore, it's always best to confirm if this will be the case. While you may get an advance with bad credit, policies may vary.
What do pay advance apps aim to cover?
Pay on demand or pay advance apps aim to fill a gap in the market not covered by buy now pay later services. While BNPL allows you to purchase clothes, appliances and other technology without paying anything upfront, it can't be used for necessities.
Given this, Aussies commonly use pay advances to address a minor cash shortfall before pay day. For instance, you might have a bill that's due or need to cover a portion of your rent. By applying for a pay advance and accessing your pay on demand, you can get the money you need and have it repaid by the time you receive your next wage payment.
While that does seem simple and easy, remember that a pay advance is still a form of loan. The costs may not be as high, however, you are borrowing money over a short time horizon. Therefore, only rely on it when absolutely necessary. In other words, a pay advance should be a last resort.
If you are currently experiencing financial hardship, you must understand that there is help available. Through Centrelink, you may be eligible for benefit payments. Moreover, community schemes such as the NILS can provide access to affordable credit to purchase certain necessities. Finally, if you are struggling to pay your bills, utility providers have hardship processes in place and may assist you to implement a payment plan.
Pay on demand, loans and other borrowing: who can I ask for help?
At Monzi, we're always here to help you. If you have questions, feel free to reach out. Contact us at [email protected] and we'll do our best to reply ASAP. Just remember that we can only answer questions regarding our lender-finder service and organisation.
For more information regarding borrowing and what you may need to consider, Moneysmart's guide to personal loans may be a good place to start.
If you are struggling with debt, you can call the National Debt Helpline on 1800 007 007 from Monday to Friday between 9:30am and 4:30pm. From there, you may be put in touch with a financial counsellor who can assist you.
Ultimately, if debt is getting the best of you or you're unsure whether a pay advance is suitable, seek advice. Do your research online or contact a qualified advisor. Broadening your knowledge or receiving professional advice is never a bad thing. Moreover, it could help you avoid problems down the line.
Need a pay advance? Apply for a personal loan with Monzi
While pay advance apps may be starting a new trend in personal finance, if you need a loan, Monzi can set you on the right path. Apply from $2,100 to $15,000. With easy applications and fast outcomes, you might receive the cash you need before you know it. So, whether car repairs have got you down or you've got a bill to pay, give Monzi a try.