Apply for quick cash loans from $2,100 to $15,000 now. No time to wait? Apply now and get an outcome within 60 minutes*. No paperwork. Apply!
What is quick cash loans?
A cash loan generally refers to a loan designed help you access emergency cash. Moreover, you can apply for these loans online and often receive a quick response.
In addition, these loans are flexible and can be spent like cash – hence the name. Therefore, if you need a new set of tires, a replacement dishwasher, or both, these quick cash loans may be an option worth considering.
While certain lenders may only offer cash loans up to $2,000, Monzi's lender-finder service is a little different. In short, we've established a network of potential lenders that may be able to offer cash loans from $2,100 up to $15,000. Learn more about buy now pay later no credit check australia here. Read more about fast cash loans bad credit here. Learn more about bad credit loans australia guaranteed approval here.
What are quick cash loans Australia?
A quick cash loan is a form of personal loan that can give borrowers access to same day loans after their contract. Monzi is a lender-finder that aims to match applicants with lenders potentially offering personal loans of up to $15,000. These short term loans have repayment periods between 12 and 24 months.
If an unexpected expense pops up, a quick loan might be the helping hand your budget needs. When you need quick money, the last thing you want is to spend hours online trawling through different loan products. That's where Monzi comes in.
So, if you need a cash loan, or are thinking about payday loans options, or payday loans Centrelink no credit check read more here. Keep in mind, approval is at the discretion of the individual lender and never guaranteed. Approval is always subject to assessment. Read more about cash loans perth here. Learn more about easy bond pay here.
How do quick cash loans work?
In most cases, the lender and borrower reach an agreement on the loan amount and repayment terms. Therefore, once the borrower has read and signed the loan contract, the lender will transfer the loan. Access to funds, however, will be dependent on inter-bank transfer times. Repayments will, usually, be direct debited from the borrower's account on an agreed-upon term. Cash on the same day may be possible.
At the end of the day, fast cash help you stop stressing about money and get on with life.
Wondering what a quick loan could cover? Take a look!
Car rego
Hospital costs
Doctors fees
Dental costs
Utility bills
Childcare fees
University costs
Education fees
Business startup costs
And so many more! This is just the tip of the iceberg of what you could spend your cash loans on. So, if you have a reason for needing small loans, we'll try and find a lender who may help.
I need 1 hour cash loans very quick funds Australia no credit checks!
Looking to apply for a one hour quick personal loan? Why not give us a crack? After all, we already know that you're a bit stressed about needing a cash advance, fast!
Begin by heading to the top of this page and selecting how much you would like to borrow. Next, indicate a repayment period that suits you and hit the 'Apply Now' button.
We'll then grab a reason for applying for the loan from you and get you to submit some personal details as well. Don't worry, this part is quick and painless!
If we can find a potential lender for you, we then pass along your application details and they'll get to work assessing your application. From here on out you will deal with your lender directly.
However, keep in mind that Monzi cannot guarantee you will be offered a quick cash loan without a credit check or cash in 1 hour no credit checks. Read more about no paperwork loans here.
I need quick cash loans bad credit
If you have a bad credit rating, you may feel your options for lenders becomes limited. This is, however, not strictly true. Many lenders may be happy to look past your poor credit and focus, instead, on your current relationship with money.
We know that not everyone is going to have a squeaky clean credit history. After all, life happens, right? With this in mind, we do our best to try and find lenders who may be willing to give you a fair go, despite your previous credit history. Read more about instant cash loans australia here.
Don't let bad credit history stop you from applying for quick fast cash loans. Apply online and let's see what we can do.
Can Monzi find quick cash loans no credit check?
Monzi is a lender-finding service, not a lender. As such, we do not conduct credit checks ourselves. Keep in mind though that we can find lenders who may conduct a credit check of your application as part of their own responsible lending practices and a thorough assessment. But don't let this stop you from applying.
Just like bad credit, we can find lenders who are understanding. Yes, they may conduct a credit check, but they will also look at other aspects of your application.
Many lenders now take into account your current financial circumstances, repayment history, income among many other aspects. If they can see that you're on top of your finances and handling your money well, they may be able to do something for you, despite your previous credit history.
So, don't let a credit check hold you back. Apply now for emergency cash loans and see if Monzi can find a lender for you.
Just keep in mind, approval is never guaranteed.
What are the benefits of getting a quick cash loan?
Thinking of applying? These are some of the potential benefits of applying for quick cash online:
Fast. While a personal loan from a more traditional lending institution may take a while to process, an online cash loan can often swift and convenient. From start to finish, these loans are designed to be quick.
Cap. The Government regulates this industry heavily, meaning there are caps placed on fees and charges.
Open. If you have a less-than-stellar credit history, traditional lenders may not be willing to extend credit to you. Cash lenders, on the other hand, are often far more flexible and open to taking on poor credit applicants.
Are there any drawbacks to quick loans?
Yes, as with any credit product, there is a degree of risk associated with these loans. Therefore, consider the following before you apply.
Fees. While the government caps fees and charges, they are still relatively high when compared to other loans. These fees are often to compensate for the additional risk of bad credit applicants, as well as due to their short-term nature.
Term. Some lenders may only be able to offer you shorter loan terms – sometimes as little as 16 days. Shorter terms translate to more expensive repayments, this may not be affordable for some consumers. Moreover, failing to repay your loan may result in missed payments and more debt. In short, you may find yourself in a worse financial position than before you applied.
Things to be cautious of
Taking on a loan that is unsuitable for you may leave you in a worse financial position than before you applied. Specifically, an unsuitable loan product can lead to things like missed payments, which can quickly lead to a poor credit score and further debt.
Therefore, make sure you are aware of the following before you apply:
Unnecessary borrowing. With fast processing times and relatively low eligibility criteria, it may be tempting to apply for these loans if you don't need the funds. Moreover, this sense of fast and easy cash at the click of a button may lead to these loans being used to cover unnecessary items. Ultimately, these loans should be for financial emergencies only and consumers should think critically before applying.
Too large a loan. Again, it may be tempting to apply for amounts larger than you really need. Consumers should calculate exactly how much they need before applying.
Lack of communication. Get in contact with your lender as soon as you can if you know you cannot afford an upcoming repayment. In short, they may be able to cancel or reschedule your repayment if you provide them with enough notice. If you fail to do so, you may be hit with penalty fees that can quickly spiral out of control.
How do I compare quick cash loans?
Just like people, lenders are all different. Moreover, each lender may specialise in a particular type of cash loan or offer a service that is attractive to certain consumers.
Comparing lenders and loans is relatively straightforward if you know which criteria to consider. Therefore, to give you a better idea, we'll explore some criteria you may want to consider before applying.
How can I get an instant loan?
An instant loan is a personal loan that is processed so quickly it may feel almost instant. While a lot of lenders online may claim to offer instant loans, it can often, be difficult for borrowers to know which lenders are legitimate. Monzi, on the other hand, takes the guesswork and risk out of getting your hands on quick cash, as we only work with licensed, reputable credit providers.
While access to funds will depend on inter-bank transfer times, you can generally be confident that you should see your loan within 24 hours of approving the contract. If you approve your contract over the weekend, however, your loan may not be transferred until the next business day.
So, here's how to you may get an instant loan through Monzi:
Select your loan amount and repayment terms in the loan calculator. Next, click Apply Now;
Once you've filled out our application form, we'll get to work finding you a credit provider;
If successful, we'll let you know;
Your new lender should get in contact directly;
Depending on when you approve the loan contract, as well as inter-bank transfer times, you could see the cash in your account within 24 hours.
What is the easiest way to get a personal loan?
Using Monzi's lender-finder service makes applying for quick easy personal loans a breeze. To get started, simply scroll up to the loan calculator, and select your loan amount and ideal repayment terms. Now, you're on your way.
If you, however, want to improve your chances of being approved for the funds you need, follow these steps:
Make sure you meet the eligibility criteria to apply.
Apply for the right amount
Maintain a good credit rating.
Show a good savings record.
Keep in mind, Monzi may not be able to help with instant approval payday loans.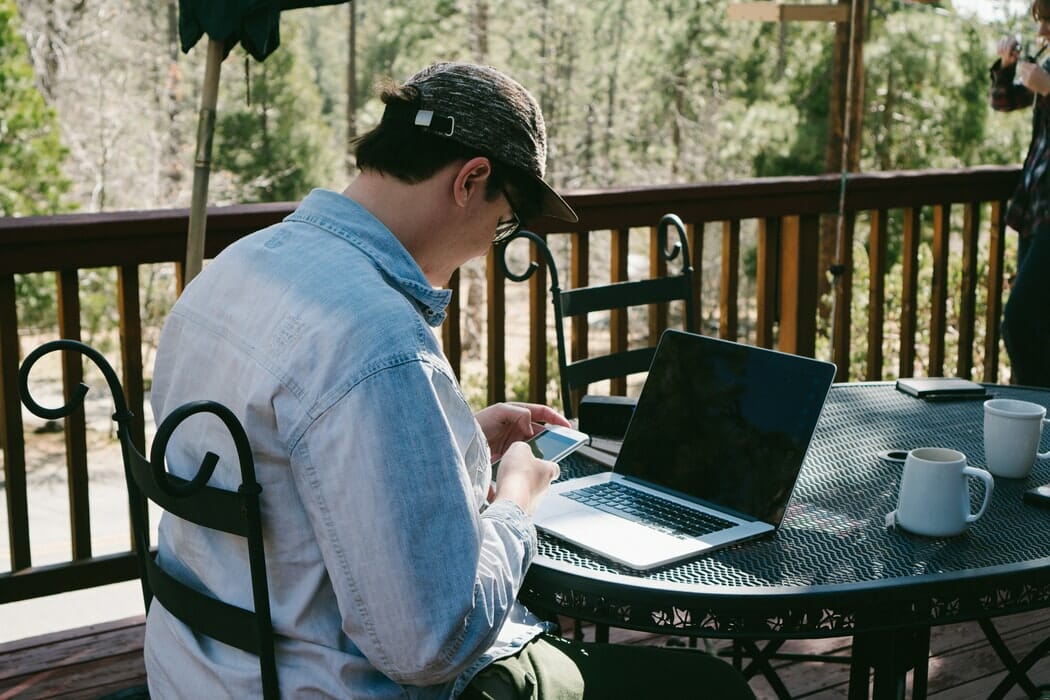 Am I eligible for quick cash loans?
We've made our application criteria nice and simple so you don't have to waste time trying to figure out if you can apply or not. Therefore, to move ahead with your application, we simply require the following four things from you before we can start trying to find you a lender:
Be at least 18 years of age.
Be an Australian citizen or permanent citizen.
Have been receiving a regular income into a personal bank account for the last 90 days.
Have a mobile number and email address.
If you meet the above four criteria, you are eligible to get started with our lender-finding service.
How can I get loan money fast?
Need a loan in your account ASAP? Monzi might be able to make it easy. So, here are the ten steps to getting a cash loan fast:
Head to monzi.com.au.
Enter in your ideal loan amount and loan term in the loan calculator.
Click Apply Now.
Complete and submit the online application form.
Wait just a few minutes.
If approved, your new lender will be in contact.
They'll assess your application. If you're approved, they'll send through a digital loan contract.
Read over your quick cash loan contract thoroughly.
If you're happy with it, sign and send it back.
Wait for the cash to be transferred.
Cash in your account!
Just bear in mind, you are not guaranteed to be offered a no credit check loan. Moreover, if you apply for loans while receiving Centrelink, lenders may have their own criteria.
Find quick online cash loans with Monzi
Monzi has already helped thousands of Aussies find the quick cash lenders they're looking for. Whether it be money for vet bills or funds to cover a new washing machine, Monzi can try to help!
Put simply, people have found themselves using Monzi's lender-finder service for all sorts of reasons. Below are some popular search terms that have lead borrowers to Monzi and our lender-finder service.
| Quick cash loans | Amount $ (AUD) | Approved |
| --- | --- | --- |
| Quick cash loans on Centrelink | 1,000 | ✓ |
| 1 hour cash loans very quick funds | 5,000 | ✓ |
| Quick cash loans for bad credit | 10,000 | ✓ |
| Quick cash loans no credit checks | 15,000 | ✓ |
Disclaimer: The above amounts are solely for demonstrative purposes. They do not, in any way, reflect the terms of your loan nor the amount which you may be approved for.
Are there quick cash loans for single mothers?
Yes, of course.
Monzi works with lenders who may offer quick and easy finance to people from a range of different backgrounds and financial situations. As a result, if you're a single mother and meet our eligibility criteria, you're more than welcome to apply.
If approved, you may receive the fast loan you need today to cover a range of personal expenses.
Having said this, keep in mind that approval is not certain. Lenders will always assess your financial circumstances to determine if a loan is suitable for you.
What should I do if I can't afford repayments?
You must get in contact with your lender as soon as possible if you know you cannot afford an upcoming repayment. Depending on your lender, you may be able to get your payment cancelled or rescheduled for a contractual fee.
Obviously, however, your circumstances can change. More specifically, you may not be able to afford your regular repayments if something happens like losing your job or being injured, so you're no longer able to work. In these situations, you may be eligible for hardship.
Financial hardship is the safety net in case something changes in your life and you can no longer reasonably afford your repayments. Here is how you can apply for financial hardship:
Get in contact with your lender directly by calling or sending them an email.
Let them know you wish to apply for financial hardship.
Provide evidence of hardship. This could include:

Bank statements
Separation certificate from the employer
Medical certificate

Your lender assesses your claim and provides an outcome.
Your lender offers a repayment plan if you are approved.
Can you find quick cash payday loans?
We may not be able to match you with payday lenders in Australia. Moreover, we cannot guarantee whether the payday lender will access your credit report.
Monzi will aim to match you with lenders offering personal loans.
Quick cash loans Perth for those out west
Monzi's lender-finder service is available Australia-wide. That includes those of you living in beautiful Western Australia. So, if you're require fast cash in Perth, consider applying with Monzi.
Once we receive your application, we'll do what we can to pair you with a lender from our extensive network. Best of all, you can borrow the money you need now and divide the costs evenly over the coming months or years. As a result, it may be more manageable for your budget.
So, when you're after a quick cash loan, let Monzi give you a hand. We're ready and waiting to receive your application today.
Quick cash loans on weekends: are they possible?
Monzi's website is active 24/7. That means you can apply for 24/7 loans at the time that suits you. From there, we'll do our best to pair you with a lender from our network.
However, before you apply, be aware that applications received outside of business hours often encounter delays. Moreover, while we may be able to match you with a lender, you may have to wait until the following business day for an assessment to occur or to receive your cash. After all, lenders like to enjoy their weekends too.
As a result, while you're welcome to apply online with Monzi for cash loans on the weekend, we cannot guarantee when you will receive an outcome.
Are there any loans with guaranteed approval?
Unfortunately, consumers are not guaranteed approval for any loans in Australia. Moreover, any lender offering you approval no matter what may be a scam.
This is because, in Australia, all credit providers must lend money responsibly. In other words, lenders must not offer you a loan contract they know you are unable to afford. Moreover, to lend money responsibly and be compliant, lenders must fulfil several requirements. These steps are known as responsible lending obligations.
Specifically, there are three steps your lender must take in order to lend money responsibly. These include:
Making reasonable inquiries into your financial needs and objectives, as well as your current financial situation.
Taking reasonable steps to confirm the above information for themselves.
Using the information they have gained to decide whether the contract is suitable or not for the consumer.
As you can see, lenders cannot simply extend credit to everybody. Moreover, any lender promising guaranteed approval should be met with extreme caution.
Quick cash loan FAQs
Monzi's been in the lender-finder game for a while. Over time, we see the same questions pop up time and time again.
We've compiled a list of the some of the more frequently asked questions below.
Can I apply if I'm unemployed?
You may be able to apply with certain cash lenders that can offer loans to unemployed consumers. There is a major caveat, however, as you must still show you can repay your loan by earning some sort of income.
How can you earn income if you're unemployed? Well, certain credit providers may be able to consider things like Centrelink payments as income.
If you are unemployed, however, you should consider all other options available to you before borrowing new credit. After all, new credit products might not solve your problem and may even lead you further into debt.
For example, consider whether you are eligible for the No Interest Loan Scheme (NILS). NILS provides safe credit for vulnerable Australians. Check their website to confirm your eligibility.
Can a business take out a cash loan?
You can spend your cash loan almost however you wish. Therefore, you could apply for a cash loan as an individual and then, put the funds towards your business. This, however, may not be your best option.
Small business loans are structured differently to cash loans. Moreover, if you are looking to put your funds towards your business, these loans may be preferable to a quick cash loan.
Are quick cash loans online safe?
While searching for these loans online may feel like murky waters, this industry is heavily regulated. As a result, it is as safe as any other type of credit.
More specifically, lenders are bound by the regulations set out by the Australian Securities and Investments Commission (ASIC). ASIC lays down a wide-range of rules by which all credit providers must comply. Moreover, these rules and regulations govern:
The maximum amount lenders can charge you.
The minimum repayment term lenders can offer.
Caps on fees and charges.
Assessment procedures.
However, consumers should always be careful when applying for new credit and conduct their own research.
Do I have to accept the loan offered to me?
No, absolutely not. You are under no obligation to approve any contract offered to you by a lender from Monzi's network.
In short, lenders offer you a digital loan agreement if they approve your application. You are under no obligation to approve this contract. In fact, you must read through your contract carefully before making a decision. Moreover, confirm you are happy with the following:
Amount. Lenders may not always be able to offer the exact amount you apply for on our site. While they'll do their best, confirm you are happy with the amount on offer.
Term. Are you happy with your repayment terms? Do you prefer longer terms with more manageable repayments or a shorter term with less overall interest?
Rates & fees. Do you understand all the rates and fees applied to your loan? Are you also aware of what you will be charged for missing a repayment?
Finally, the importance of reading through your contract cannot be stressed enough. If you approve a contract you find yourself later to be unhappy with, you may find yourself in a spot of trouble.
Apply for quick cash loans with Monzi today
Monzi is the friend you need when you need a hand finding a lender. We're quick, efficient and good at what we do. If you're looking for a lender to help out with quick cash loans, submit an online application and see if we can help you out.
If you have any questions, don't hesitate to reach out. Email us at [email protected] and one of our customer service team will get back to you with a response.
To learn more, check out our guides to loans for Easter or cash advance loans.
Finally, keep in touch with us on Facebook, Instagram, Twitter and Pinterest.