White goods loans for Aussies from $2,100 to $15,000. Most outcomes within 60 minutes*. Replace your white goods today. Apply online now.
What are white goods loan?
Essentially, white goods refer to the major electrical appliances used domestically. In the past, these appliances were almost exclusively covered in white enamel paint, hence the name. However, despite appliances being available in a variety of colours now, they are still referred to as white goods.
White goods can be roughly divided into the following categories:
Refrigeration equipment, which can include:
Freezers
Fridges
Water coolers
Cooking goods, including:
Washing and drying equipment:
Washing machines
Dryers
Dishwashers
Heating and cooling appliances, including:
What's the meaning of a white goods loan?
Let's address the most important question. In short, a white goods loan is a lump sum cash amount that you can borrow to purchase new white goods. This may include a new fridge, washing machine, dryer or a range of other appliances. A white goods loan provides individuals with the financial support to purchase essential household appliances like refrigerators, washing machines, and ovens.
The money you borrow, then must be repaid. Typically, this will be divided into a series of manageable repayments over a period of months or years. In addition, all loans will come with interest, meaning the amount you repay will always be more than you borrow.
At Monzi, we work with lenders who may offer loans that you can use to purchase white goods from $2,100 to $10,000. So, if you need an emergency fridge replacement or simply need to upgrade your washing machine, we could be there to help.
Scroll up and apply today. You may be matched with a lender in just 60 minutes. It's as easy as can be.
Learn more about appliance replacement offer NSW 2023, appliance replacement offer Victoria, help with appliances near me, cooling upgrades program, reverse cycle air conditioner, inefficient heating system, home heating, approved supplier, gas space heater here.
White goods loans and Monzi
If you are looking to finance the purchase of new white goods, you could potentially consider applying for a personal loan. Personal loans can be spent on essentially any personal expense, including white goods or a new boat.
Finding the right lender online, however, can be difficult if you aren't sure where to look. This is where Monzi can come in.
Our lender-finder service will aim to match you with a credit provider, potentially offering you a white goods loan. Best of all, you can potentially borrow amounts from $2,100 to $10,000 with repayment terms ranging from 12 to 24 months. As a result, you borrow the money you need today and divide the costs over the coming months or years. Sounds good, right?
Therefore, if you have been searching for any of the below terms, Monzi may be able to help find you a lender.
| White goods loan | White goods loan for people on Centrelink |
| --- | --- |
| Centrelink white goods loan | White goods loan for Centrelink |
White good loans for bad credit: are they possible?
At Monzi, we understand credit scores don't always paint the entire picture. After all, a few financial mistakes can hang around like a bad smell. In short, who can confidently say they are the same person they were a few years ago?
Luckily, Monzi's network of trusted lenders share in this philosophy. In other words, the lenders we work with can dig a little deeper, and may be able to offer quick loans for bad credit to certain borrowers.
In particular, the lender you're paired with may be able to focus on your employment status, and current ability to afford the repayments when assessing your application for short term loans.
What about white goods loans Centrelink?
If you receive Centrelink, consider all the options available to you before applying for a personal loan. You may be eligible for a government or community loans scheme. In most cases, this is preferable to a personal loan.
However, if you do want a personal loan, but receive Centrelink, you can still apply with Monzi. Monzi's network of lenders may be able to offer loans for people on Centrelink from $2,100, which can be used to purchase new white goods.
Approval, however, is always at the discretion of the lender themselves. Moreover, credit providers may differ in terms of their policies surrounding Centrelink recipients. Specifically, some lenders may be unable to accept certain Centrelink benefits, while others may have a limit on how much of your income Centrelink payments can make up.
Can I get a white goods loan same day?
Let's say your dishwasher breaks. Between the panic and the mounting sink of dirty dishes, there is little time to spend waiting for your finance to arrive. Therefore, if you are in dire need of a cash loan, you want a lender that can offer fast loan approval.
Depending on the lender you're paired with, you may indeed be able to access your loan the same day you're approved. However, there are also variables at play that may affect how long it takes to transfer your funds.
So, be aware of the following when looking for same day loans:
If you approve your contract outside of normal business hours, your funds may not be transferred until the following business day.
Lenders may only transfer your funds the next business day if you approve your contract over the weekend.
If your lender needs additional information from you, they may need to pause processing your loan. Therefore, aim to supply all relevant information the first time you apply.
White goods loan 24/7
Consumers can use our lender-finder service whenever they want. After all, our 100% online service can be accessed from any internet-capable device. So, it doesn't matter if it is 2 am on a Saturday, or lunchtime on a Wednesday, you can apply for instant online loans with Monzi.
Keep in mind, however, if you apply outside of normal business hours, we may not be able to pair you with a lender until the following business day. In addition, your potential credit provider may not be able to assess your application until the next business day.
Are there any other white good loan options?
While Monzi may be able to help you access personal loans to cover the costs of new appliances, other options to may available. More specifically, these may include:
To help you out, we've assembled a few key questions related to each of those options. Read on to find out more.
In addition, there may be government support and schemes available to assist low-income earners. However, we'll touch on that soon.
White goods loans vs leases: what's better?
You don't always have to purchase a new appliance. Sometimes, you have the option to lease it.
In short, leasing a white good allows you to rent a fridge, washing machine or dryer for a period of time ranging from a few months to a few years. All you need to do is make a regular rental payment on a weekly, fortnightly or monthly basis.
While that sounds reasonable, the key downside of this option is that you never own the item. Once your rental period elapses, it's returned to the owner. However, in some cases, you may have an option to make an offer to purchase it.
Given this, you'll need to weigh the pros and cons against those of a white goods loan. Unfortunately, Monzi cannot say which option may be right for you.
For more information, learn more with Moneysmart's guide to consumer leases.
Can I rent to buy appliances with a white goods loan?
Yes. You may be able to rent to buy a white good. However, Monzi, nor the lenders we work with can offer this option.
In short, renting to buy operates in a similar way to a consumer lease. You'll rent the item for a period of months or years, then once the time elapses, you'll be given the option of purchasing the appliance outright.
Obviously, an alternative to renting to buy could be a personal loan. In short, you can borrow money up to $10,000 and repay it through a series of regular payments. The key benefit here is that you will own the appliance outright from the day it is purchased.
However, it's up to you. While Monzi can outline your options, we cannot recommend what's best for you. As a result, you must consider your financial situation before making a decision.
Is lay-by better than a white goods loan?
In short, it may be.
Lay-by essentially involves paying for an item in instalments. For instance, you may divide a $600 item into three even $200 payments over a few weeks or months. Once the item has been paid for in full, you're able to take it home.
Unfortunately, the issue with lay-by is that you don't receive the item until you've paid for it. As a result, this may take weeks or months. This won't be much help if your fridge has broken down and you need to replace it ASAP. However, it may be a handy option if you're planning ahead and looking to upgrade.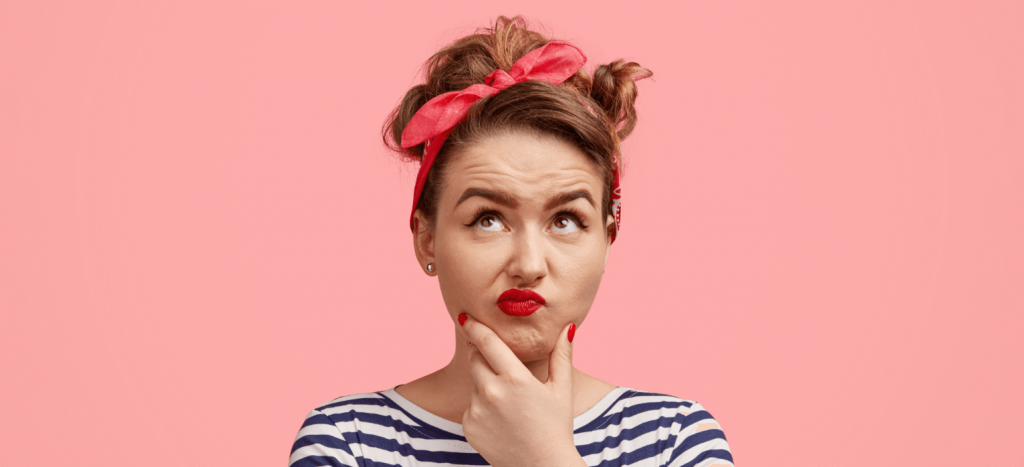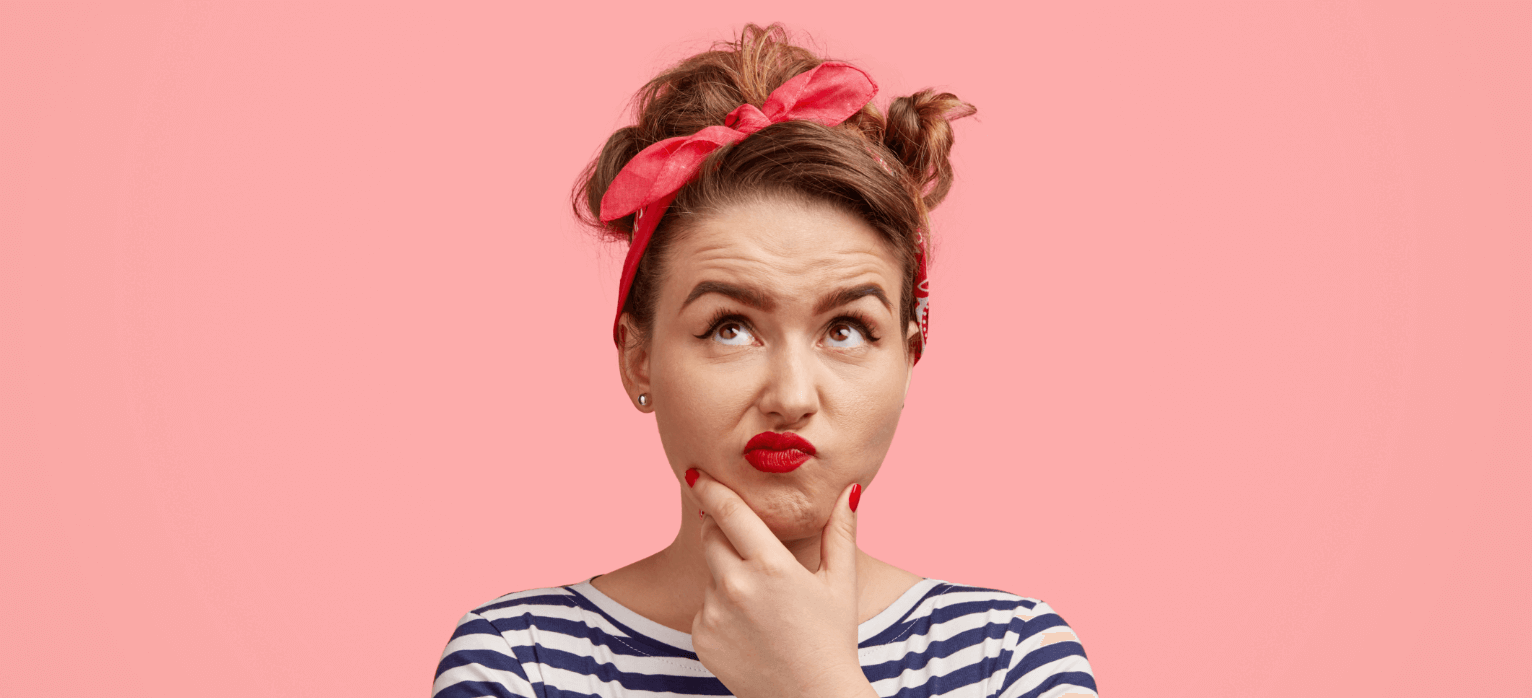 So, whether you opt to use lay-by or take out a white goods loan, is up to you. A white goods loan gets you the cash you need now. However, this comes at the cost of interest. On the other hand, lay-by may be cheaper, but you must wait until it's paid off.
White goods for low-income families Australia
These days, certain household appliances can be regarded as essential as electricity or hot water. However, more and more Aussies are finding it harder to afford these goods.
As a result, initiatives have been set up by the Australian Government, as well as other private organisations, that help low-income individuals and families purchase the goods they need.
Free white goods for low-income Australian families
If you are in need of free white goods, you could potentially take matters into your own hands. In other words, you may be able to find free white goods available yourself and avoid taking out a loan. Using the power of the internet, you would be surprised at what you can find.
Facebook Marketplace
Since launching in 2016, Facebook Marketplace has quickly become one of the leading swap and sell platforms in the country.
Moreover, plenty of people use Facebook Marketplace to give away items they simply don't need anymore. Therefore, it is a win-win for both parties; you get free appliances, the seller has a free removal service.
Gumtree
Gumtree is a platform much like Facebook Marketplace. In short, you may be able to snap a washing machine that somebody is dying to give away.
However, it is important to be cautious when browsing for free goods. After all, certain people are genuinely giving away perfect-condition appliances. On the other hand, there may be other misleading users, looking for a free junk removalist service. Check out Monzi's guide to buying and selling online today.
Roadside collection
Certain city and state governments may run a roadside collection for large household items. Depending on where you live, there may either be a designated week for collections. Alternatively, you may need to book your own date for waste collection.
People often throw away perfectly good machines and appliances, simply because they want them gone. This is, we suppose, both the blessing and the curse of our consumer-centric society.
Why do you ask for my online banking details?
While this may seem initially weird, there is a very good reason behind it.
Both Monzi and our network of lenders employ some of the latest in safe-banking technology. In other words, when you supply your banking details, our system can grab a read-only copy of the last 90 days of your bank statements.
Then, potential lenders are able to quickly and efficiently get a good understanding of you and your relationship with money. Moreover, credit providers will be able to see your regular income and expenses, as well as how you've been handling any other repayments you have.
In addition, by digitally accessing bank statements, consumers do not need to send through any documentation manually. Therefore, you do not need to stress about finding and organising old bank statements. After all, you can apply for a no paperwork loan.
How do I make repayments on a white goods loan?
Generally, you and your lender will reach an agreement on the repayment terms. This can include the loan term itself (how many months you have to repay), as well as the repayment schedule (weekly, fortnightly, or monthly repayments).
You must try and secure a repayment schedule that suits your lifestyle. For example, if your employer pays you fortnightly, it may be worthwhile considering a fortnightly repayment schedule.
A direct debit is set up from your account and automatically deducts your repayments. Your repayments will continue like this until your loan is fully repaid, at which point the direct debit will stop.
White good loan – Australia wide
Monzi is proud to service every corner of Australia. From Perth to Penrith, Launceston to Longreach; Monzi can try and find you a lender.
After all, we get what it's like to live in Australia. If you live in Katherine, and your air conditioner breaks down in the middle of summer, Monzi knows how badly you need it fixed; you can even use your money to finance a pool. Conversely, if your heater breaks down in the middle of a Hobart winter, Monzi understands.