Pool finance Australia. Finance for pool installation. Apply from $2,100 to $15,000. Larger secured loans available. No paperwork. Apply now!
Monzi is a lender-finding service. We do not offer financial advice. Consider seeking independent legal, financial, taxation or other advice to check how the information and ideas presented on this website relate to your unique circumstances.
What is pool finance?
It will come as no surprise that pool finance simply refers to personal loans used to finance pool installation. Moreover, you can use these loans to cover pool maintenance or repairs.
Monzi, in particular, works with a bunch of lenders offering personal loans. Apply with Monzi and you might be eligible for personal loans from $2,100 to $15,000. Certain consumers may be eligible for larger loans of up to $30,000.
Can I get a loan for a swimming pool?
Absolutely! More specifically, you can apply for a cash loan from $2,100 to $15,000. This money can be used to pay for installation, materials, or even maintenance for an existing pool. Read more about boat loans here.
Monzi works with lenders potentially able to offer the following:
Small unsecured loans from $2,100 to $2,000
Medium secured loans of $2,100 to $4,600
Large secured loans of $5,000 to $15,000.
Please note, you will need an asset of adequate value for secured loans. Lenders are generally able to consider the assets listed below.
Cars
Caravans
Boats
Motorbikes.
How much does swimming pool finance cost?
Lenders may all vary in what they charge for swimming pool loans. As a result, Monzi cannot provide an answer to this question.
Generally, however, the total cost of your loan will be made up of:
the principal amount;
rates and fees;
any additional fees if applicable.
Please note, the loan slider on our site will give rough examples of what the repayments may look like. These are rough examples and may not reflect the total cost of your loan. As such, consumers should not see the loan slider as a swimming pool finance calculator.
Swimming pool finance options Australia wide
Australian summers are famous world over for their intensity. Therefore, it's no surprise that people from all over the country are considering installing a pool.
Luckily, Monzi's 100% online lender-finder lets us help people from across the country access instant cash loans in Australia. No matter where you're applying from, we will do our best to try and help.
| Swimming pool finance Australia | Approved amount |
| --- | --- |
| Pool finance Brisbane | $5,000 |
| Sydney pool loans | $8,000 |
| Perth loans | $15,000 |
Be aware that the above table simply contains examples of loan products. If you're offered a loan it may not reflect what is presented above.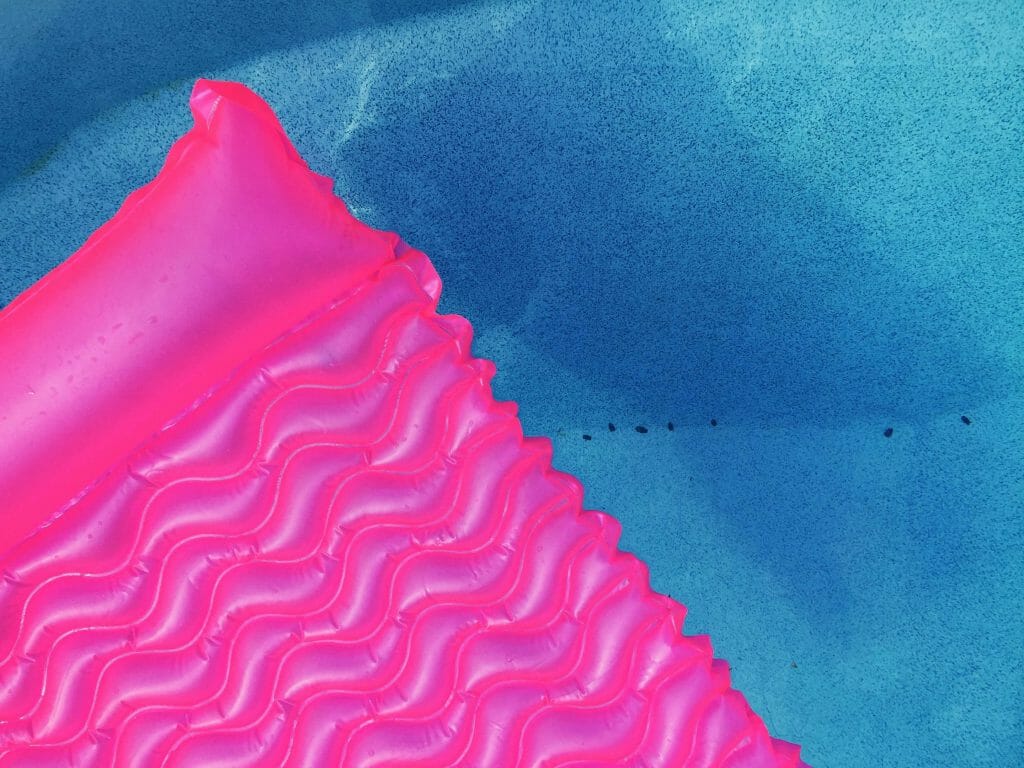 How to finance a pool with no equity?
If you are unable to refinance your mortgage, you may consider looking elsewhere for loans. Luckily, you aren't out of options. In fact, you're looking at a potential option right now.
While Monzi does not offer loans, we may be able to point you in the direction of a quality lender who may offer the online loans you need. Moreover, lenders may be able to offer up to $15,000. If, however, you are looking for something larger, you can apply for up to $30,000.
What are the repayment terms for pool finance?
How long is a loan for a pool? Well, there are a number of variables that affect your loan term.
We work with a wide network of different credit providers. Ultimately, repayment terms will depend on the amount you apply for as well as the lender's own policies.
The below list, however, gives a rough idea of what your repayment terms may be offered on short term loans.
$2,100 – $2,000: up to 12 months
$2,100 – $4,600: 13 to 24 months
$5,000 – $15,000: 13 to 24 months.
As we mentioned above, your lender determines your repayment terms.
Keep in mind, lenders send through digital loan contracts if they can make an offer. Moreover, the repayment terms will be included in the contract. As a result, it is important you read through your contract carefully before agreeing to anything.
If you are unhappy with the repayment term offered to you, you are under no obligation to sign the contract.
Why use Monzi for pool finance?
There is a heap of different reasons why you should use Monzi's lender-finder service. Not convinced? Let's show you:
Apply in minutes. Our website is super easy to use. Moreover, our system can digitally access a lot of the information we need. As a result, applying takes only a few minutes and is paperwork free!
We work fast. Once you submit your application we'll get to work as quickly as possible. Apply during normal business hours and you may receive an outcome within 60 minutes.
Responsible and reputable. Every lender within our network holds a valid Australian credit licence. Moreover, you can be sure lenders take their responsible lending obligations seriously.
Easy repayments. Repayments are often made through a direct debit set up by the lender. So, your repayments will automatically be deducted until you settle your loan.
Variety. We work with a wide network of lenders, offering a wide range of loans. Whether you're looking for small unsecured loans of $2,100 or secured loans of $15,000, we can try to help.