Large personal loans available up to $15,000. Secured personal loans online. Good & bad credit welcome. Easy loans application. Apply now!
Large personal loans defined
These personal loans are secured loans between $5,000 and $15,000 and have flexible repayment terms ranging anywhere from 12 to 36 months.
These long term loans are the biggest our network of lenders may be able to offer. As a result, consumers could use these large loans to cover those big-ticket expenses that can change our lives for the better. So, whether you're looking for a cash injection to get your business up and running, or money for home renovations, these secured loans may be a great way to make your dreams a reality.
What is a secured loan?
A secured loan is defined as a loan guaranteed by one of the borrower's assets, like a vehicle or property. As a result, if the borrower cannot make the agreed repayments, the lender is able to sell the asset and try and cover the funds.
Secured loans reduce the level of risk posed to the lender. Therefore, lenders can generally offer larger loan amounts and a lower interest rate to a wider range of people, often helping those who cannot access funds elsewhere.
Will secured large personal loans affect my credit score?
Just like any form of finance, large loans may have an effect on your credit score. Learn more about best personal loan rates australia here. Learn more about loan against my car that is paid off here.
After all, your credit score is a numerical representation of the information in your credit file. Furthermore, your credit file is simply a history of you as a borrower. Therefore, good borrowing habits will have a positive effect on your credit score, and vice versa.
For example, the following will have a positive effect on your credit score:
Making repayments on time.
Paying rent and bills on time.
Making mortgage payments on time.
Not applying for new loans or credit cards.
For more information, visit ASIC's Moneysmart article on credit scores.
How to apply for large personal loans with Monzi
Applying for secured loans is made easy through Monzi's lender-finder service. Moreover, once you lodge a submission on our website, we'll get to work immediately. In short, we aim to pair you with a credit provider that fits your individual circumstances. Read more about secured bad credit personal loan here.
Step One
Select your large loan amount. For instance, maybe you want to apply for a $10,000 loan. In addition to this, select your ideal repayment terms.
Our loan calculator will give you an idea of what the weekly, fortnightly and monthly repayments may look like. This is, however, just a guide. The actual cost of your loan may vary.
Once you are happy with everything, click Apply Now. Learn more about personal loans bad credit instant approval here.
Step Two
Our submission form should only take a few minutes to complete. Once you submit all the information you need, our system can start doing what it does best: matching you with a credit provider.
Step Three
Depending on when you apply, you may even get an outcome within 60 minutes. If we are successful in matching you with a lender, they'll be in touch.
Credit providers will assess the application and, if approved, send through a digital loan contract.
Borrowers need to read through their contract thoroughly. In short, borrowers only approve their application if they are happy with all the terms and conditions. After you approve your contract, your lender will be able to transfer your funds.
What can I use as security for large personal loans?
Generally, lenders will be able to accept assets like a car, motorbike or RV as security. Keep in mind, you must be the registered owner of the vehicle you wish to use as collateral.
Just remember to keep all the relevant information on your vehicle handy when you apply.
What do lenders consider when applying for a secured loan?
Lenders will assess certain criteria when you apply for a secured loan. In particular, lenders will base approval on:
The value of your vehicle.
Income and expenses.
Good banking history.
Moreover, a poor credit record will not affect your ability to be approved for a large loan. Instead, if you're able to meet the above criteria, you may be approved for large personal loans bad credit.
What kind of documentation do I need to provide?
While each lender may vary in terms of their criteria, you will generally need to supply the following information:
Proof of identification.
Proof of income.
Documentation on the vehicle you're nominating as security.
However, with Monzi's smart banking software, most of the documentation relating to income can be digitally accessed. In other words, you will not need to supply any physical documentation, as our process is 100% online.
Large personal loans easy repayments
Generally, you and your lender will reach an agreement on the loan terms, as well as the repayment schedule. Moreover, borrowers can often nominate a weekly, fortnightly or monthly repayment schedule.
Next, a direct debit will be set up from your account, and your repayments will be automatically deducted as per the schedule. Finally, once your loan has been fully repaid, the direct debits will cease.
Your repayments will include:
The principal amount.
Interest, expressed as an annual percentage.
Additional fees and charges.
Keep in mind, all the fees and charges associated with your loan will be included in the loan contract.
Large personal loan features: what to look out for
It is important for consumers to compare the personal loan options available to them. More specifically, weigh up what loan features are important to you before borrowing.
To help you out, we've included some loan features you may want to consider.
Interest rates: Obviously, the interest rate you're charged will have a large impact on the total cost of your loan.
Fees and charges: Consider both the establishment and ongoing fees associated with your loan.
Repayment terms: Does the lender offer flexible repayment terms? More specifically, are you able to nominate a repayment schedule that suits your lifestyle?
Are there any loans with guaranteed approval?
In general, no. Moreover, consumers should be wary of any lender offering guaranteed approval.
Australian law requires lenders to provide credit responsibly. More specifically, lenders need to confirm a loan product is suitable for the consumer. A loan product is considered suitable if:
the consumer's needs and objectives are met; and
the consumer is able to afford the repayments without experiencing hardship.
Therefore, to meet their responsible lending obligations, credit providers will need to take 3 steps:
Make reasonable inquiries about the consumer's financial situation, needs and objectives.
Take reasonable steps to confirm the consumer's financial situation.
Make an assessment as to whether the credit contract is suitable for the consumer.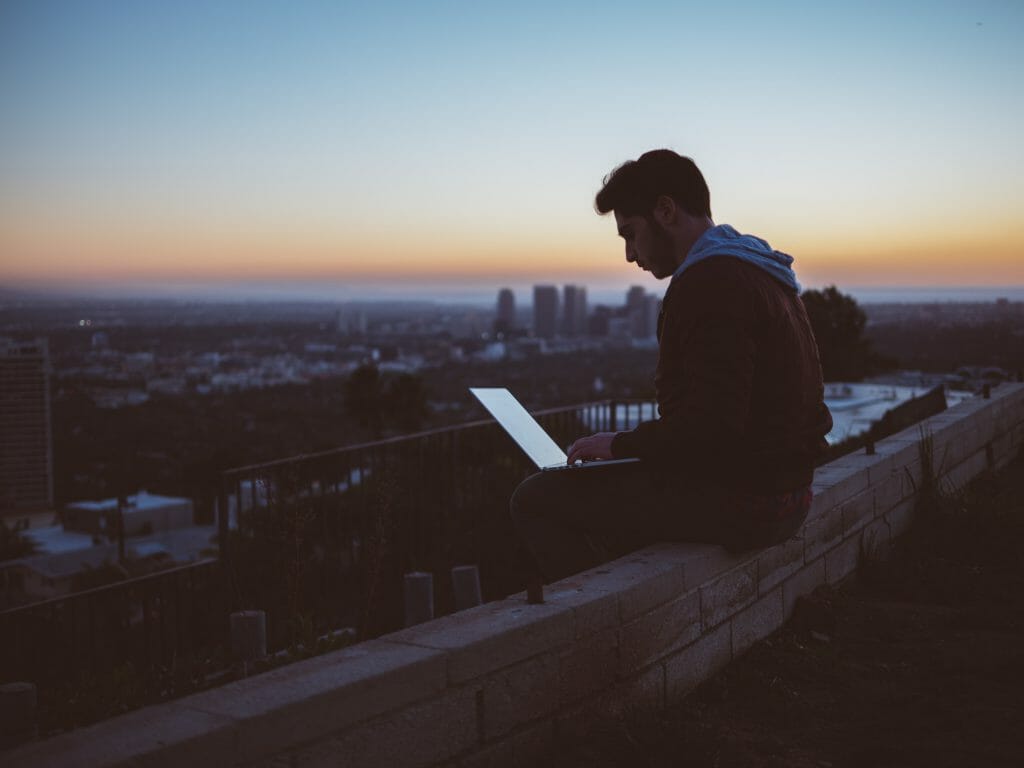 What can I use secured large personal loans for?
Aussie consumers can use secured personal loans to cover almost any expense. In other words, these loans can be spent virtually like cash. Moreover, will large loans ranging from $5,000 to $15,000 the possibilities are endless.
Home renovations
The cost of major home improvement projects can escalate quickly. As a result, you may need to consider applying for finance to cover the costs of renovations. However, if you have a less-than-impressive credit record, it may prove difficult to secure finance from a traditional lender like a bank or credit union.
This is where Monzi may be able to help. In short, we may be able to match you with a lender that could provide funds to cover the cost of:
Laborers
Builders
Architects
Building materials
Landscapers
Kick start your business
If you have a small business, or have one in the pipeline, a large personal loan could be the injection of capital you need to kick it into gear.
While these loans are not business loans per se, borrowers can absolutely put their loan towards their business.
Trip of a lifetime
Travel possibilities are limited only by one's imagination, especially with loans from $5,000 to $15,000. So, if you have ever dreamed about a river cruise down the Amazon, or experiencing the Trans-Siberian Railway.
If finances have stood between you and your dreams before, Monzi's lender-finding service may be able to change everything.
Debt consolidation
You could even use your loan to consolidate multiple debts. More specifically, you can use your funds to settle your old debts into one more manageable debt. In addition, you may even save on interest and fees.
Do banks offer a secured bad credit personal loan?
Consumers may find it very difficult to be approved for a bank loan with a lacklustre credit score. After all, traditional lenders like banks and credit unions have much more stringent eligibility criteria than alternative lender options.
Consumers should consider employing Monzi's lender-finder service if they've been declined by a traditional lender the past.
What happens if I cannot repay my personal loan secured against property?
If you default on large personal loans, the lender may repossess the asset used as security to recoup their losses. However, this is always the final resort for credit providers. Generally, credit providers will only begin the repossession process if every other avenue has been exhausted.
Australian law, however, protects consumers in the event of a repossession. For example, lenders can only start repossession when:
the borrower is behind on their repayments;
the credit provider has issued a default notice, giving 30 days to pay the overdue amount; and
if the consumer has not paid the overdue amount, negotiated a resolution, or lodged a request to postpone repossession within the 30 day period.
In addition, it is illegal for anyone to enter your property to repossess your asset without:
a court order; or
Written consent from the homeowner.
Find out more about your rights in the event of a repossession through ASIC's Moneysmart.
Why choose Monzi for large personal loans?
There are so many reasons why Monzi clients keep coming back to our lender-finder service. Here are just a few of them:
Apply in minutes
Our online submission form is super-simple, and may only take you a few minutes to complete. In short, we cut through the nonsense and rigamarole and get straight to the essentials.
Secured large personal loans calculator
The loan slider at the top of this page lets potential clients get a feel for what their repayments may look like. The actual cost of your loan may vary.
We find finance fast
Our automated system gets to work quickly after you click submit. In addition, if you apply during normal business hours, we may even have an outcome for you within 60 minutes.
Customer support
Despite being 100% online, we haven't lost sight of the importance of genuine customer service. Therefore, if you ever need to talk to a real human about your application, you can reach us at [email protected].
We'll always try to reply to your emails as soon as we can. However, if you email us outside of our normal business hours, we'll aim to get back to you as soon as we're back in the office.
Bad credit accepted
Your past financial mistakes don't have to haunt you forever. In short, when you apply with Monzi, we'll try match you with a lender able to look past your poor credit score.
Access some of Australia's top lenders
You can be sure if Monzi matches you with a lender offering $5,000 to $15,000 they will be amongst the best personal loan lenders in the country.
Flexible loans
Personal loans are popular among Aussie consumers because of the flexibility they afford. In other words, you could use your personal loan to cover the cost of a new pushbike, and with the same loan, purchase an overseas flight. In short, it's up to you.