Finding the best personal loan rates Australia for your situation can potentially save you money. Reduce the amount of interest you pay across the term of your loan. Not sure where to begin? Monzi's here to run you through exactly how to access the best rates. Let's go.
Please note, Monzi's network of lenders offer industry-standard rates. The best rates in Australia may not be available through Monzi. This article presents only general information. Consider seeking professional financial, taxation, legal or other advice to check how the information and ideas presented on this website relate to your unique circumstances.
Best personal loan rates Australia
While there are many things to consider when it comes to loans, the interest rate applied is absolutely an important factor.
In short, the interest rate goes a long way to determine the amount you will repay on top of the amount that you borrowed. In other words, the lower your interest rate, the lower your repayments may be. That's why finding the best personal loan rate is so important. However, there is a number of other factors you should consider as well.
To run you through all the tips and tricks as well as the critical information when it comes to interest rates, Monzi is here. We've put together this guide covering everything you might need to know. So, read on and you might be an expert in no time.
Best unsecured personal loan
With an unsecured loan, there's no need to attach an asset as security. As a result, they may be a quick and easy finance option when you find yourself short on cash.
If you're looking for unsecured loans, keep in mind that some lenders may specialise in these loans. As a result, they may be the right choice for you. However, as with all products, compare personal loans to try and find the best deal.
Additionally, remember that as lenders do not have a means to recover their losses should you default on your repayments, unsecured loans are typically only offered for small loans of up to $2,000. Moreover, they may come with interest rates higher than those applied to secured loans.
On the flip side, lenders cannot repossess your asset if you fail on the loan. This is a factor worth considering.
Personal loan calculator
Do a quick Google search and you'll find plenty of online loan calculators that can help outline what your loan repayments will be.
For example, the free Moneysmart personal loan calculator is one option available to you. You can calculate what your repayments will be as well as how much you can afford to borrow. So, check it out.
On the other hand, the Monzi loan slider (located at the top of the page) serves a similar function. Drag the slider to the amount you wish to borrow and then select your desired repayment period. You'll then receive rough estimates of what your repayments may be.
Keep in mind however that these are only estimates. Moreover, as we are not a lender, we cannot say with certainty what your repayments will be as this will be determined by your lender.
Best Personal Loan Rates Australia comparison
Before agreeing to any loan, shop around. It may take some time, however, it will be worth it if you can find the best possible interest rate. Why?
Well, depending on your loan amount, it can potentially save you a ton of money.
However, there are other considerations too beside just the interest rate. For instance, check out our quick list below:
Secured or unsecured?
Payday or personal loan?
What fees and charges will be applied?
How much can I borrow from this lender?
Are the repayment periods reasonable?
Taking all this information into account can potentially help you find the loan that works best for your circumstances.
What is a good personal loan interest rate?
Unfortunately, it's difficult to say what a good personal loan rate may be. Interest rates are calculated based on a number of factors meaning that they will vary. As a result, a good interest rate may change based on the loan you are applying for.
As a guide, lenders may consider the following in order to calculate your interest rate:
Secured or unsecured: loans guaranteed with an asset (secured loans) may be offered with lower interest rates.
The amount you are seeking to borrow: small vs large loan.
Your credit history: bad credit loans often come with steeper rates. If you've got perfect credit however, you may be offered a more competitive rate.
Best personal loan rates Australia: the two types of interest rates
Interest rates may be either fixed or variable. This may have ramifications for your loan so it is important to know which type will be relevant to you.
Firstly, a fixed interest rate will stay the same across the period of your loan. From when you first agree to the loan until the day it is repaid, it won't change.
On the other hand, with a variable interest rate, it may change over the period of your loan. Typically, variable rates are offered for loans with longer terms. They may be more flexible however, they come with the risk that your interest rate may increase.
Before agreeing to a loan ensure that you know which type of interest rate you will be dealing with.
How can I improve my chances of getting a good interest rate?
Typically, lenders are more willing to offer competitive interest rates to trustworthy borrowers. These borrowers usually have a good credit score, the capacity to repay the loan that they've applied for, and a solid history of making their repayments on time.
As a result, if you can get yourself into a solid financial situation then this may be a possibility for you.
On the other hand, if you are willing to secure the loan with one of your assets that can work too. If lenders have security and the loan is 'guaranteed' then they are often willing to offer better interest rates that unsecured loans.
Does Monzi offer the best personal loan rates Australia?
In general, no. Moreover, we are a lender-finder service. Therefore, it is not Monzi that offers loans. As a result, we have no way of guaranteeing what rates you may be charged.
Realistically, the interest rates on offer are relatively industry standard and in accordance with ASIC guidelines.
The loans potentially on offer from Monzi's network of lenders are:
| | | | |
| --- | --- | --- | --- |
| Small personal loans | $2,100 to $2,000 | 12 month repayment term | Unsecured |
| Medium personal loans | $2,001 to $4,600 | 13 to 24 month repayment term | Secured |
| Large personal loan | $5,000 to $10,000 | 13 to 24 month repayment term | Secured |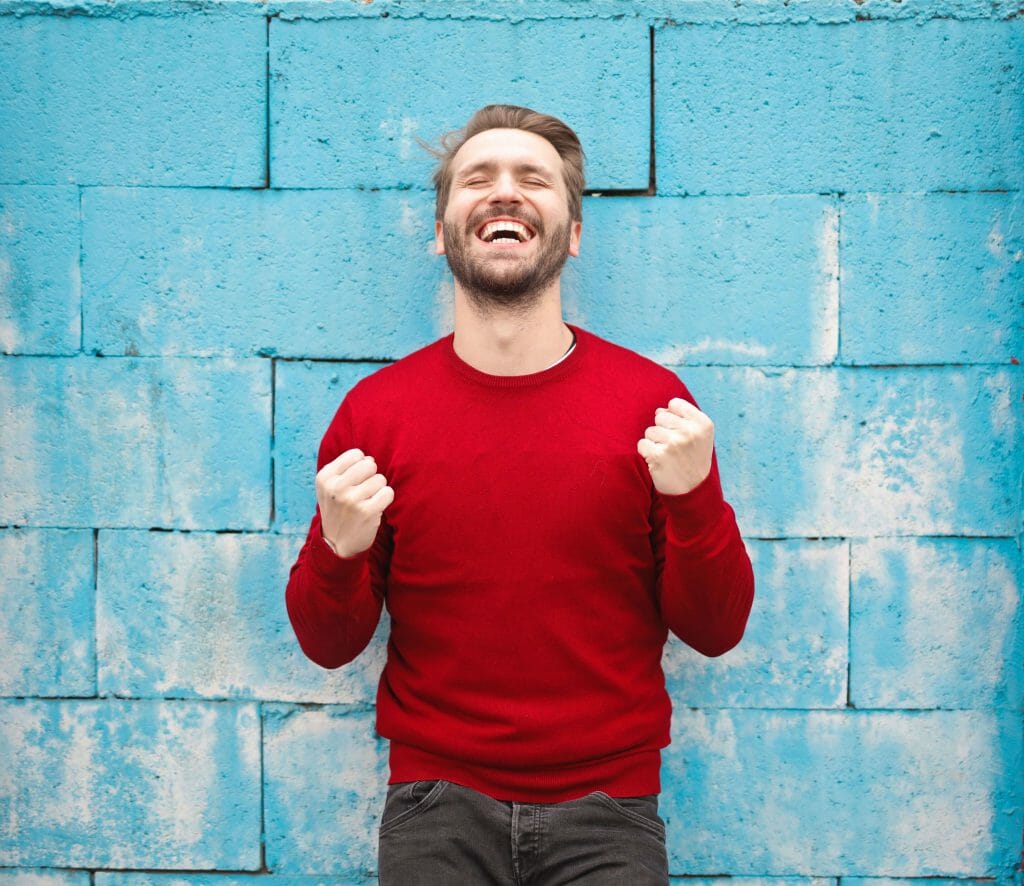 Am I eligible to apply for a personal loan?
Worried that your financial situation may stand in the way of getting a loan? That's OK. You may still be eligible with some lenders.
With a more understanding perspective, these lenders may be willing to take on a range of financial circumstances. While approval is never certain, loans may be offered to the following:
Pensioners
Those with bad credit
Centrelink recipients
Low-income earners
However, this is just a start. Again though, approval is not certain.
While certain lenders may be willing to offer these loans, all applications are subject to assessment. As part of this, the lender retains the right to approve or deny applications where they see fit.
Which lenders give personal loans easily?
Some lenders offering easy loans may have eligibility requirements that aren't as strict as traditional lenders. In other words, bad credit loans or loans for people on Centrelink may be offered by these lenders.
While approval is not certain, they will take the time to thoroughly assess your application and provide you with an outcome. In short, your bad credit may not be the only consideration. They'll assess your complete financial situation to reach an informed conclusion.
If you're looking to find one of these lenders, do your research online. Read their terms and conditions in order to determine what the qualifying criteria may be.
What information do I need to provide when I apply?
If you're after a quick outcome, then it's crucial to provide all the information lenders need when you apply. That way, the assessment of your application can go off without a hitch.
So, before you begin your application, ensure you can provide the following information:
Personal details (e.g. name, date of birth, etc.)
Online banking information.
Financial details (e.g. income and expenses)
The amount you wish to borrow.
Any other relevant information (e.g. Centrelink details or any other outstanding debts).
How do I repay a personal loan?
Making repayments is often simple. Most lenders will offer a direct deposit option that makes your repayments automatic.
When you agree to the loan, just go to your online banking account and establish the direct-deposit. From there, your repayments will be made on the scheduled dates until your loan has been repaid. Just remember to always keep enough cash in that account to cover the repayment.
Monzi's lender-finder service
If you're after a personal loan, Monzi might be able to help. In short, we're a lender-finder service. That means we aim to match borrowers and lenders in a simple and efficient manner.
Apply now and we'll try to pair you with an available lender ASAP. While you may not be offered the best personal loan rates available, we can make finding a lender easy.
So, don't spend your time applying with a number of different lenders, just submit one simple Monzi application. For more details, see below:
Am I eligible to apply with Monzi?
You must tick the following four boxes to be eligible to apply with Monzi:
18 years of age or older.
Australian Citizen or Permanent Resident.
Have a current email address and contact number.
Hold an online banking account with a minimum of three months of history.
How to apply with Monzi: the simple guide
Applying with Monzi may be the easiest thing you do all week. So, just follow these simple steps:
Use our loan slider to select the amount you wish to borrow and then your preferred repayment period.
Enter the required personal information.
Let us try to pair you with an available.
We'll contact you with an outcome. If you are successful paired with a lender then they'll reach out to begin the assessment process.
Best Personal Loan Rates Australia: apply today
While we cannot guarantee that you will be offered the best available interest rate, Monzi may be able to make it easy to find great lenders online. Submit one simple application and we may be able to pair you with a licenced and trusted lender in just 60 minutes. Apply now.
Find Monzi on Facebook, Instagram, Twitter and Pinterest.
Alternatively, learn more today with our guide to finding your tax file number. While it may be easy to misplace, it's not too hard to find if you do lose it.