Not sure how your credit score is calculated or how you got bad credit? Monzi explores the A to Z of credit scores. Monzi explains. Read on!
What is a credit score?
Your credit score is a numerical representation of an analysis of your credit file. In other words, your credit score is a number calculated from the details on your file, like repayments, loan applications or bankruptcies.
Why does my credit score matter?
As we mentioned above, lenders may consider your credit score when evaluating how risky it is to lend you money. Specifically, your credit score can influence:
Whether or not lenders are willing to offer you a loan.
How much they are willing to lend.
The interest rate offered to you.
Therefore, the better your credit score, the less risky you are seen to be as a borrower. As a result, consumers should be aware of the importance of regularly checking and maintaining their score.
How can I check my credit score for free?
Are you looking to get your score? Luckily, there are a number of online providers that can offer a free credit score Australia:
Creditsavvy (Experian score)
Getcreditscore (Equifax score, formerly known as Veda)
Keep in mind, as they are separate entities, your outcome may vary between credit reporting agencies. As a result, it may want to consider checking your score with more than one provider.
What is a good credit score Australia?
Lenders look at your credit score as an indication of how likely it is you will incur a bad credit listing over the next 12 months. Specifically, a bad credit listing refers to things like a default, bankruptcy or court judgement.
In short, the higher your score, the less likely it is an adverse event will be listed on your file. More specifically, however, lenders consider the following five credit bands:
| Credit band | Interpretation |
| --- | --- |
| Below average | The lowest credit score band; it is more than likely you will incur an adverse event on your credit file over the next year. |
| Average | An average credit score suggests it is likely the consumer will incur a bad credit listing. |
| Good | Bad credit listings are less likely to be recorded on your file over the next 12 months. |
| Very good | Adverse events are unlikely to happen over the next 12 months. |
| Excellent | The top band of credit scores. The odds of your file remaining bad credit listing free over the next 12 months is five times higher than the average population. In short, it is highly unlikely you will incur an adverse event. |
Keep in mind, different reporting agencies will scale your score between 0 and 1,000 or 0 and 1,200. We will explore the different agencies below.
Equifax credit score
Your Equifax, formerly known as Veda credit score, will be on a scale between 0 and 1,200. Within this scale, your credit score rating will fall into one of five categories:
Excellent
Very good
Good
Average
Below average
Experian credit score
One of the other major reporting bureaus in Australia, your Experian score will be on a scale of 0 to 1,000. Generally, your Experian score will fit within the credit bands listed above.
Excellent
Very good
Good
Average
Below average
How do agencies calculate my credit score?
To put it simply, your credit score is just a number based on the information in your credit file. Moreover, credit reporting agencies gather all your financial and personal information and include it in your credit report. As a result, your score is a succinct snapshot of your credit file at a particular point in time.
More specifically, credit reporting agencies consider the following information:
Personal details (e.g. age, where you live, relationship status)
What kind of credit providers you use (e.g. bank, payday lender, utility provider)
The amount of credit you have borrowed
How many new credit applications and enquiries the consumer makes
All unpaid or overdue credit
Bankruptcies (including debt and personal insolvency agreements)
Finally, note that if you have no credit history (i.e. have never opened a credit account), then you will not have a credit score.
Can I get a copy of my credit report?
Yes, absolutely; Australian consumers are entitled to a free copy of their credit report each year. Specifically, you have the right to access your credit report and ask for any incorrect listings to be changed.
The following three agencies can provide a free copy of your credit report:
Equifax
PO Box 966, North Sydney, New South Wales 2059
13 83 32
Illion
PO Box 7405, St Kilda Road, Melbourne, Victoria 3004
1300 734 806
Experian
GPO Box 1969, North Sydney, New South Wales 2060
1300 783 684
Allow up to 10 days to receive your report from the day you request. If, however, you need access to your report sooner, you may have to pay.
What else do I need to get a copy of my free credit report?
When you request a copy of your report, you will need to provide the following information:
Full name
Your date of birth
Current living address
Previous address(es) if applicable
Contact number
Current or previous employer(s)
Copy of your driver's license, passport, birth certificate
An official document that confirms your name and address (e.g. utility bill, statements from your bank)
How to deal with incorrect listings
Credit reporting agencies are not free from fault. In short, human error or miscommunication may result in an incorrect listing from either the credit reporting agency or a credit provider.
For example, the credit reporting agency may have incorrectly listed a debt twice, or listed the wrong amount. Furthermore, credit providers may list a default while the outstanding debt was still in dispute.
Therefore, if you find something in your credit report that is incorrect, there are certain steps you should follow:
Get in contact with the lender and ask for the incorrect listing to be removed or changed. If the lender agrees with you, the credit reporting agency will be informed and the listing will be altered.
If, however, you are not satisfied with your creditor's response, reach out to the appropriate ombudsman.
Finally, you may be able to put a freeze on your account, ensuring only credit providers can access it.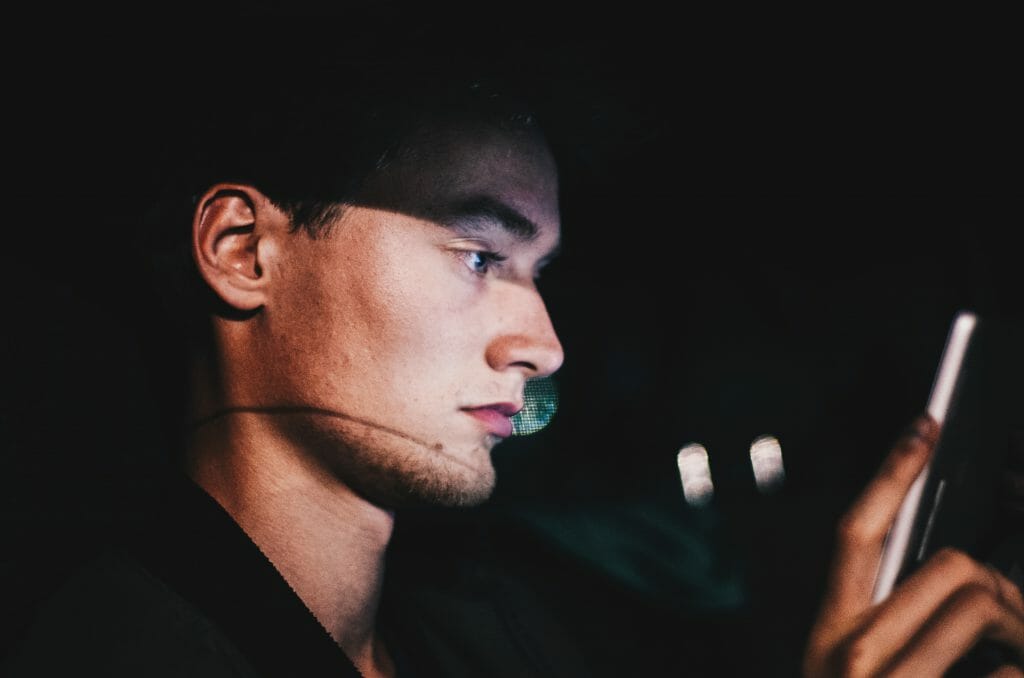 How do I get in contact with an ombudsman?
Consider the below list for contacting the correct ombudsman:
Australian Financial Complaints Authority
Debt type: Credit cards, finance, personal loans, investment products, insurance, bank loans etc.
Contact: 1800 931 678
Telecommunications Industry Ombudsman
Debt type: Landlines, mobile phones, internet services
Contact: 1800 062 058
State utility ombudsman
What is the difference between my credit file and credit report?
While it may be confusing, these two terms are used interchangeably. In short, they both refer to the same thing.
How can I improve my credit score?
In short, your credit score reflects the information in your credit report. As a result, if you consistently display good borrowing habits, your score will improve.
For example, you can improve your credit score through:
Consolidating multiple loans or credit cards.
Reducing the number of new credit applications you make.
Making all your repayments on time as per the contract.
Paying all your rent, bills, mortgages and other loans correctly.
Settling your credit card in full each month.
Furthermore, the information in your credit report may change without you changing your borrowing habits. For example, your score may change for better or worse through:
A listing on your credit report expiring.
The limit on an existing loan or credit account changing.
Additional information from a credit provider.
Settling a loan or closing a line of credit.
How long do bad credit listings stay on my report?
According to Equifax, the length of time spent on your report depends on the nature of the listing. For example, some typical time frames include:
Two years
Five years
Credit enquiries
Overdue accounts listed as defaults
Any overdue accounts listed a clearouts
Court judgements
Seven years
Any overdue debts considered serious credit infringements
In addition, consumers should be aware that overdue debt listings are not removed from your report as soon as you settle your debt. Moreover, these listings may still remain on your report for five to seven years, depending on the type of debt. Despite this, credit reporting agencies will still update your file and note when you settle your debt.
Comprehensive credit reporting
Since July 2018, credit reporting in Australia has changed. Specifically, the introduction of Comprehensive Credit Reporting (CCR) allows lenders to share more of your data with credit reporting bureaus and, in turn, improve your score.
In the past, your credit report would only include bad credit listings. With the introduction of CCR, however, positive information can be shared with credit reporting bureaus. For example, your credit report will now include when you make repayments on time.
As of 2018, major banks were required to share 50% of your data with credit reporting agencies. As of 2019, however, all of the big four banks are mandated to supply 100% of your data. In addition to this, small banks and online neobanks will also be required to follow suit. These changes are referred to as 'open banking.'
Before CCR, if a consumer wanted to improve their credit score, their only option was to avoid causing any bad credit listings. Now, however, consumers can actively improve the information in their credit report. Therefore, you have more control over improving your score and can potentially do it quicker.
Is a credit score of 650 considered good or bad?
Within both scales of zero to 1,000 and zero to 1,200, a score of 650 sits within the 'good' credit band.
If, however, we look at Equifax in particular, a score of 650 puts you in the middle (41-60%) of Equifax's population. Therefore, despite being in the 'good' credit band, a credit score of 650 is actually relatively middle of the road.
As a result, consumers should note there is no credit score that is considered universally good. Specifically, certain lenders may regard lower credit scores as good, while other lenders may require higher credit scores for approval. At the end of the day, a good credit score is determined by the lender, as well as the consumer's personal situation and objectives.
How do I quickly raise my credit score?
As we mentioned above, your score will improve as you consistently show good financial habits. In addition, with the introduction of comprehensive credit reporting, you may be able to actively work on improving your score with more agency than in previous years.
Can I buy a house with a credit score of 650?
Unfortunately, there is no set score to be eligible for a mortgage. After all, just as each consumer will have their own personal situation and objectives, so too will a lender have their individual assessment policies.
In short, home loan lenders will use your credit score as a tool to supplement their assessment of your application. Obviously, however, lenders have to consider other aspects of your application.
For example, if you apply for a home loan, lenders may also consider:
Borrowing power. A consumer's ability to afford their monthly repayments within their normal budget. After all, having the loan repaid on time is one of the main concerns for lenders.
Loan to value ratio (LVR). The bigger your deposit, the lower your loan to value ratio will be. LVR is calculated by the amount of the loan divided by the purchase price. If your LVR is over 80% (i.e. a low deposit home loan), you may be charged lenders mortgage insurance, and potentially even a higher interest rate.
Security. Often, borrowers will use the property they intend to buy as security against the loan.
What is creditworthiness?
Creditworthiness simply refers to a consumer's borrowing power, often based on their history of paying the money back in the past. In addition, your creditworthiness can also be influenced by having enough funds in your account to cover the loan going bad.
What is an acceptable credit score?
This will be dependent on both your personal situation, as well as the loan product you're applying for.
For example, an acceptable credit score for a payday loan is lower than that for a mortgage. In fact, certain payday lenders may offer no credit check loans online.
At the end of the day, lenders will always consider other aspects of your application, outside of your credit score. In particular, lenders will consider your current financial situation and objectives.
Why should I get my credit score check?
It is important to regularly check your credit score. After all, it is essential for borrowers to understand why a lender may reject their application.
In short, lenders see people with poor credit scores as risky loanees. As a result, it may be difficult to secure approval with certain lenders.
If a lender rejects a consumer, they should get their credit score for free. Then, they will be able to see in which areas they can improve.
Other than the providers listed above, you may be able to also get your Experian finder credit score via their website.
When should I check my credit score?
Ideally, you should get your credit score free:
Annually
Before applying for credit, such as a home loan, car loan or personal loan
If you are concerned there has been fraudulent activity using your personal details.
Ultimately, however, it is up to you.
Applying with bad credit lenders
Your poor credit record may hang over your head when you're looking for a financial product or service. Moreover, if you have an urgent expense you need to cover, you may be rushed into applying with a lender that might not always be the best option.
Therefore, if you failed to pay your bills on time in the past, and your Equifax credit report is looking a little worse for wear, there are a few things you should be aware of when looking for bad credit lenders.
Unfortunately, certain disreputable lenders or individuals out there realise consumers make rash decisions when they are stressed. As a result, certain lenders may charge higher than normal fees, or even be an outright scam.
Before applying with any lender, make sure you can confirm the following:
The lender possesses a credit licence granted by ASIC.
You understand the lender's terms and conditions.
Consumers can confirm whether or not a lender is fully licensed through ASIC Connect's Professional Registers. Alternatively, you can call ASIC's Infoline on 1300 300 630.
Despite this, there are many legitimate and safe lenders potentially offering bad credit loans. Moreover, using a lender-finder service like Monzi will ensure you will only pair with a fully licensed and reputable lender.
What to do if you're being scammed
If you feel like you are dealing with a scammer, or have been the victim of identity theft, there are a few things you should do immediately:
Cease all contact with the lender in question.
Call your bank and report the activity.
Look for any suspicious transactions from your bank account.
Get in contact with the police as soon as possible.
Check your credit report for any unusual listings.
In addition, consider ASIC's list of companies you should not deal with.
More information
For more info on accessing your credit file and score, please consider ASIC's MoneySmart website. MoneySmart provides free and impartial financial information to Aussies.
Want more info from Monzi? Check out our article on accessing Centrelink online or see what micro loans options are available to Centrelink customers.
If, however, you wish to learn more about Monzi's lender-finder service, visit our page on cash loans or personal loans for bad credit. Alternatively, you can get in contact with our customer service team at [email protected].
Keep in touch on Facebook, Instagram, Twitter and Pinterest.