Centrelink online – how to download myGov and link to Centrelink. Do business with Services Australia online. Learn more with Monzi loans.
Monzi is a lender-finding service. We do not offer financial advice. Consider seeking independent legal, financial, taxation or other advice to check how the information and ideas presented on this website relate to your unique circumstances.
Centrelink online
Centrelink online is the natural result of a general move toward a digital and on-demand society. Moreover, consumers can now conduct business with Services Australia, as well as other state organisations, all online and within minutes.
Obviously, this brings untold benefits. While, in the past, a trip to the closest Centrelink branch was a lengthy process, consumers can now access Centrelink online services.
To consumers that are not so digitally inclined, however, the move to online services may be confusing or even overwhelming. Luckily, Monzi is here to spell it all out for you in plain English.
Can I sign up to Centrelink online?
Absolutely; you can do most of your Centrelink business online, and registering is no different. Learn more about buy now pay later no credit check Australia here.
To do your business online, you will need to create a myGov account and link your Centrelink online account. Not sure how to do it? We'll explain everything. Learn more about pay advance here.
What is myGov?
The Australian Government set up myGov to provide a single digital entry point for accessing services. Specifically, citizens can access all the services they need with one login and password. Learn more about access your pay early australia here.
Once you set up your myGov account, you can link it with the services you use. For example, you can access the following through myGov:
Australian JobSearch
Australian Taxation Office
Centrelink
Department of Veterans' Affairs
Medicare
National Disability Insurance Scheme
Moreover, myGov allows you to keep all correspondence from government agencies safe, secure and in one place. In addition, citizens can quickly and conveniently update their contact and address details as well as any personal information.
How to set up myGov
Government websites are not intentionally convoluted. Despite appearances, setting up and using your myGov account is easy and straightforward. In fact, you can do it all in seven easy steps.
Create account. Head to myGov and create an account; you can do this on the homepage by simply following the instructions.
Agree to the terms of use. Make sure you only approve the terms and conditions if you have read through them carefully.
Provide email address. Please note, each myGov account must be set up with a unique email address. Therefore, if you have forgotten the logins for an old myGov account, you will need a use a new email address. MyGov sends a code to the email you nominate; use this code to progress.
Provide your mobile number. Provide your personal mobile contact number. Keep in mind, consumers can skip this step if they do not have a mobile phone.
Create password. Enter and re-enter your password. In short, choose a unique password that contains at least seven characters and one number.
Create security questions. Your security or secret questions help keep your account private and secure. Next, choose three questions from the available options or choose your own.
Start with myGov. Congratulations, you have now successfully created a myGov account. Your username is displayed on your screen and also emailed to you. Finally, use either your email address or username as your myGov login.
Click on Account Settings and start linking Government services to your account.
Setting up Centrelink online account
To set up your Centrelink online login, and link it with myGov, you will first need a Customer Reference Number (CRN). In short, consumers will have a CRN if they have ever received a payment from Centrelink.
Your CRN can be found on any past letter that Centrelink has sent you. Alternatively, if you have a Health Care Card, your CRN will be displayed on the card.
Consumers may need to physically visit a Centrelink branch if they do not have a CRN; you can find a service centre near you.
Once you set up your Centrelink online login, you can link it to your myGov account. From there, you will be able to access Centrelink services online.
Learn more about how to speed up centrelink claim, $200 loan no credit check centrelink, access pay early, centrelink instant loans, centrelink pay early, centrelink loan, centrelink loans, cash loan, centrelink benefits, fast cash loans here. Read more about centrelink urgent payment reasons, urgent payment centrelink reasons, centrelink.urgent payment, requesting urgent payment centrelink here.
Express Plus Centrelink app
The Express Plus app allows you to access Centrelink online services directly, without having to log in through a browser. To get started, simply download the app from the App Store for iPhone or Google Play for Android.
Keep in mind, you will need a myGov account already linked to Centrelink. Here is how it all works:
Download the app from the relevant store.
Set up account by following the instructions.
Login with myGov.
Through the Centrelink app, you can lodge claims. Moreover, you can also:
track your claim
view your payment and transaction history
manage your advance payments
download statements
change or update your contact details.
Centrelink online services
As we mentioned above, you can take care of most of your business online. In fact, using your computer or phone to deal with Centrelink is the easiest option. After all, it saves you visiting a physical branch and waiting in queues.
You can do the following online:
Claim
claim payments
apply for an advance
track claims
authorise someone else to act on your behalf
Documentation
submit and request documents
access Centrelink correspondence
see a history of Centrelink payments and transactions
order replacement cards
Income
disclose any income
set reminders
confirm you meet all eligibility criteria
Manage your account
BasicsCard
Centrepay and tax deductions
Any money you owe
Update details
change all your personal and bank details
update work status
view or change appointments
Can you borrow money from Centrelink?
Yes! If you need additional funds on top of your normal benefit, you have the option of borrowing through Centrelink. Moreover, there are two main options available to you if you would like to borrow money.
Centrelink advance payment
Crisis payment
How do I get a Centrelink Advance Payment?
It is easiest to apply for an advance online or with the Express Plus app. To apply, follow the below steps.
Head to Centrelink online services login through myGov.
Click on apply for advance.
If you are eligible, you will be able to select get started.
From here, simply follow the instructions to complete the steps.
Submit your application when you're finished.
Who is eligible for an advance?
Not everybody is eligible for an advance of their benefits. Moreover, your eligibility is influenced by the benefit you receive.
Consumers that receive one of the following benefits for at least three months is able to apply for an advance:
Age Pension
Carer Payment
Disability Support Pension
Farm Household Allowance
Newstart Allowance
Widow B Pension
Wife Pension
Youth Allowance
Conversely, you can apply at any time if you receive any of the following:
ABSTUDY
Austudy
Youth Allowance
Family Tax Benefit Part A
Mobility Allowance
Keep in mind, you cannot apply if you are on a certain benefit and have received an advance in the past 12 months. Additionally, you may not be eligible if you owe a debt to the Australian Government. As a result, contact Services Australia to determine if you are eligible for an advance payment.
What is an urgent payment Centrelink?
An urgent payment is also known as a crisis payment. Unlike an advance payment, however, you must have undergone an extreme life change to be eligible. After all, these one-off payments are designed to help you in extreme financial hardship.
You must be going through an extreme life change to be eligible. This can include, but is not limited to:
domestic violence
recently leaving prison
experience a disaster not covered by the Disaster Recovery Payment
Keep in mind, you must get in contact with Centrelink within seven days of your emergency.
How much can I borrow with a Centrelink crisis payment?
The amount you're able to get will depend on the Centrelink payment you receive. Specifically, you're eligible for a crisis payment equivalent to a week's worth of your existing income support payment.
Find a step-by-step guide on crisis payments here.
Disaster Recovery Payment
The Disaster Recovery Payment (DRP) is a one-off payment of $2,100 for adults and $400 for children. To qualify, you must be seriously affected by a major disaster.
This may include, but is not limited to:
Bushfires
Floods
Overseas terrorism
Centrelink online estimator
Centrelink provides handy tools to help you calculate and compare payments.
For example, the Payment and Service Finder can help you work out how much money you get. Specifically, you can calculate how much you will receive for Centrelink, including pensions and allowances. In addition to this, you can find out how much you'll get for the Family Tax Benefit and childcare assistance.
In addition, the Compensation Estimator is also available to the consumer. This calculator will help you figure out if a compensation payment will alter your regular benefit.
These are just two examples from a range of calculators. Find the full range of online estimators through Services Australia today.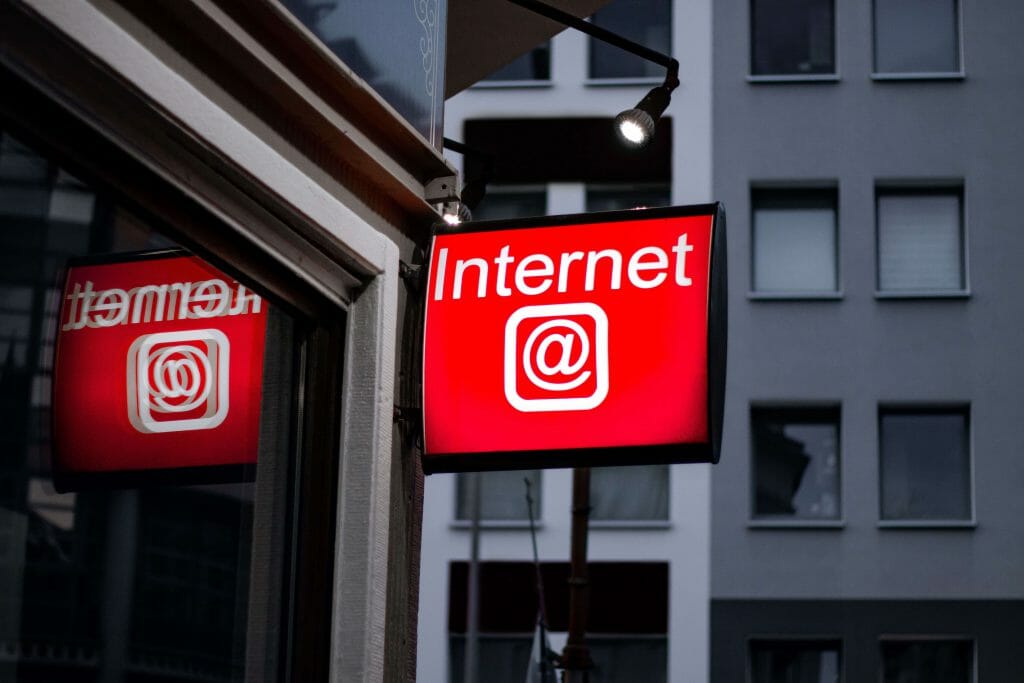 How do I book an appointment with Centrelink?
If you need to meet with a Centrelink officer in person, then call 13 10 21 to arrange a face to face meeting.
You can also manage your appointments with Centrelink online accounts. Do this by signing into your account through myGov and selecting personal details from the menu. Next, select manage appointments and go from there.
Consumers can also manage appointments through the Centrelink app. The steps are listed below.
Log into the app and select appointment from the home screen.
Next, hit reschedule on a current appointment.
Change the time and date.
Finally, once you are happy, select book appointment and then OK to confirm.
Furthermore, make sure you arrive on time for your appointment. If you are late and miss your appointment, you may have to re-schedule. Unfortunately, due to the number of appointments Centrelink deal with, you may have to wait up to 14 days for the next available slot.
Finally, make sure you have all relevant paperwork ready for the appointment. Consumers may be forced to book another appointment if they fail to provide the right information.
How to dispute a decision
Consumers have options for disputing decisions they disagree with or feel to be unfair.
The first thing to remember, however, is to remain calm. While you are within your rights to be assertive towards Centrelink staff, it is never okay to be aggressive. There is a review process that deals with these situations.
Here's what you should do if you wish to dispute a Centrelink decision.
1. Talk to Centrelink
Always get in contact with Centrelink directly if you are unhappy with anything. In short, you may be able to get a quick outcome and avoid entering into a formal review.
Get in contact with Services Australia and make them aware of your complaint; they will consider their decision and let you know why they made it. If, however, there are any errors on their end, Department of Human Services may be able to correct it quickly.
If you are still unhappy with the decision, then you have the right to apply for a free formal review.
2. Apply for a formal review
Consumers can apply for a formal review by:
calling on your regular payment line;
visiting a physical service centre branch; or
completing a Review of Decision form.
You can access a Review of Decision form here.
Finally, return the completed form and any supporting documents online, or mail to:
Centrelink
Reply Paid 7800
Canberra BC ACT 2610
When should I inform Centrelink of a change in circumstances?
Consumers should inform Centrelink of any changes to their circumstances. Moreover, even if you feel the change is unimportant, it is usually best to inform them anyway.
In short, let them know of any changes. These could, for example, include:
change in part-time employment
the date you get paid
any change to address
changes in study hours
changes to any dependents
You can, specifically, notify them over phone or online. Keep in mind, however, you will need to remember your CRN when getting in contact over the phone. Ultimately, changing circumstances over the phone or online is far speedier than visiting a branch in person.
Finally, failing to disclose changes in your situation may result in you receiving money you are ineligible for. As a result, you may owe a debt to the Government.
What do I do if I was overpaid?
As mentioned above, if you are overpaid by the Government, you are required to settle your debt. Moreover, overpayment occurs when you receive money you are not eligible for. Ultimately, this could be a result of a change in circumstance you have not made the Government aware of.
Generally, you will be notified of any debt you owe. In short, you may be notified by email or letter. Furthermore, this letter will disclose how much you owe, why you owe it and when you need to repay your debt by.
Luckily, you can easily repay any debt you owe through your online account or the Express Plus mobile app.
Centrelink online FAQs
| How do I contact Centrelink? | There are many options for contacting Centrelink; you can call them directly, get in touch over social media, email or visit a physical branch. |
| --- | --- |
| What is Centrelink's phone number? | This depends on which service you are trying to access. For example, call 132 307 for myGov help. |
| Is it free to call Centrelink? | All 1800 numbers are free to call from anywhere in Australia. 13 numbers, however, may incur a cost depending on your phone service provider. |
| What time do Centrelink phone lines open? | Generally, Centrelink phone lines are open on business days from 8 am to 5 pm AEST. Certain services, however, may be open later or 24/7. |
| How do I call if I don't speak English? | You can speak to someone over the phone in your native tongue by calling the Multilingual Phone Service or the Translating and Interpreting Service between 8 am and 5 pm business days. |
| Why was my Centrelink online account suspended? | Centrelink may suspend your account if they feel you have not complied with the terms of use, you have engaged in an unauthorised transaction or if you are no longer eligible. Moreover, if you feel your account has been incorrectly suspended, get in contact with Centrelink. |
Are there online loans for Centrelink customers?
Yes, there are potential lenders out there willing to consider Centrelink applicants. They will likely, however, have rules around which benefits they can accept as well as the percentage of your total income they can consider.
If you are receiving Centrelink or unemployed and need a cash loan, always consider your other options. Taking out small fast loans can quickly become expensive and may not fix your money issues.
As mentioned above, get in contact with Services Australia or Centrelink to see if you're eligible for an advance of your benefits.
Get in contact with your utility provider if you are struggling to afford your gas, electricity, phone or water bills. Utility providers will have departments in place equipped to deal with hardship applications. If you are approved, you may be offered a repayment plan.
Finally, always consider ASIC's MoneySmart website. MoneySmart shows how small amount credit contracts work and suggests other helpful options. You may find a more suitable to a quick loan.
What does Monzi do?
In short, Monzi is a lender-finder service that quickly pairs consumers with credit providers. In other words, apply once with Monzi and have potential access to multiple different lenders.
Despite this, a personal loan may not be your best option. After all, short term loans can be expensive and may not resolve your issues. Therefore, Monzi always recommends you consider the options listed above.
In addition, Monzi does not provide financial advice. In short, consumers should always consider independent counsel before making any financial decisions. Specifically, get in contact with a financial counsellor to check how the information on this website relates to your unique circumstances.
To contact the National Debt Helpline, simply call 1800 007 007. Consumers can call from anywhere in Australia. Moreover, the service is completely free.
Finally, get more Monzi on Facebook, Instagram, Twitter and Pinterest.