Quick loans from $2,100 to $15,000. Good & bad credit welcome. Most outcomes within 60 minutes*. Apply online now with Monzi personal loans!
What are quick loans?
Quick loans can be applied for in minutes, processed and transferred straight into your account. Depending on the lender, consumers may even have access to their loan the same day they apply!
Being able to spend your cash the same day you applied for it? That's quick!
Cash loan offered by Monzi's network of lenders may range from $2,100 to a massive $15,000! Therefore, we can cater to any budget.
The repayment terms on your loan will vary depending on the lender, as well as the loan amount. Generally, you and your lender will agree on a repayment schedule and, from there, a direct debit will be set up from your account.
How do quick loans work?
If you're matched with a quick cash lender, they'll conduct an assessment of your application as quickly as they can. Generally, if you apply during business hours, you should receive an outcome within 60 minutes. Next, if you're approved, they'll send through a digital loan contract.
If you approve your contract, your lender will begin transferring your funds. As mentioned above, there are certain factors that may affect how quickly you'll be able to see your cash. After you receive fast personal loans, you can use them to cover almost any personal expense. Read more about instant cash loans australia here.
Finally, a direct debit will be set up from your bank account. Then, your repayments will automatically be deducted on an agreed upon payment schedule. Learn more about easy bond pay here.
Once you have fully repaid your loan, the direct debits will automatically cease. Learn more about loan against my car that is paid off here.
What are the different quick loans in Australia?
If you're looking for emergency cash loans ASAP, you may want to consider a short term loan. After all, loans from traditional lenders like banks and credit unions may take days to be processed. Additionally, if you have poor credit score or receive Centrelink, it may prove to be difficult to get approval from a traditional lender.
There are, however, a few main types of short term loans Australia. These lenders may be able to transfer your loan the same day you apply.
Monzi is here to break these lenders down. Therefore, consumers can get an idea of the options available to them, and make a decision accordingly.
Unsecured quick personal loans
Personal loans differ from no credit check payday loans in a few key areas. In particular, quick personal loans often have repayment terms of at least several months. As a result, the regular repayments may be much more manageable compared to a payday loan.
Unsecured personal loans are generally valued at $2,000 and under. As they are unsecured, borrowers will not have to attach any asset as collateral against the loan.
Finally, lenders are likely to perform a credit score check when assessing your application. Learn more about cash loans perth here.
What are the best quick loans?
While we are the lender-finder experts, it is almost impossible to say which quick money loans are the best. After all, everybody's situation and objectives are different!
As a result, the best loan product for one consumer, may not be the best for another.
Therefore, before you browse for loans online, you will need to weigh up what is important to you as a borrower. You may want to consider the following.
Do I own an asset I can use as security?
Do I want a larger loan or smaller loan?
How long do I want my repayment terms to be?
Do I want to be able to top-up my loan?
Moreover, as a general rule, a loan product is considered suitable for you if:
it fulfils your needs and objectives; and
you can reasonably afford the regular repayments.
Are there any risks involved with quick loans?
Yes, with any credit product there is always a degree of risk involved. Moreover, it is important you understand these risks before making a decision.
The risks involved with cash loan may include:
Unreputable lenders. Certain lenders may not be as reputable as others. Therefore, confirm the lender you are dealing with has a credit licence from ASIC, and is only charging the maximum legal amount.
Expensive repayments. Are you able to reasonably afford your contractual repayments? Will you be able to repay your loan within the loan term?
New credit applications. Each time you apply for a new loan, the application appears on your credit report. Having multiple new credit applications in a short space of time can negatively impact your credit score rating. This may make it difficult to access credit in the future.
Rates and fees. ASIC caps establishment and monthly fees (more on this later), so avoid any lender quoting prices beyond the legal caps. Moreover, make sure you understand what the lender charges for late or missed payments.
Repercussions. Consumers are required to fulfil the obligations on any contract they sign. If you fail to repay your loan or negotiate a resolution with your lender, they may initiate legal action against you.
How much can lenders legally charge for quick loans?
The maximum cap on rates and fees depend on the size of the loan. You can access a full copy of the limits via ASIC's website. However, we will delve into each of these below.
Loans of $2,000 or less
There are a number of restrictions posed on loans valued at $2,000 or less, also known as small loans. For example, lenders cannot offer loan terms of 15 days or less.
When it comes to the fees and charges, these small loans are capped. Specifically, your credit provider can legally only charge you the following:
one establishment fee, capped at 20% of the principal
monthly account keeping fees of no more than 4% of the loan value
any government fees or charges
penalty fees for late or missed payments (lenders cannot collect more than 200% of the total loan amount)
any enforcement expenses incurred by the lender when chasing up your debt.
How do I get quick loans online?
A lot of quick cash lenders will be available online. In other words, you can apply, have your application assessed, and your funds transferred without ever leaving your house!
Select your ideal loan amount and repayment terms in loan slider.
Click Apply Now.
Fill in all relevant information in the submission form.
Our smart system will scan through different loan products.
If we successfully pair you with a lender, we'll let you know.
The lender will get in touch with you directly.
How long does it take to see the $$$?
Monzi works with lenders that have fast loans at the front of their mind. However, there are some variables that can affect when you'll be able to access your cash. Therefore, if you're looking for cash loan same day, understanding these variables may improve your chances.
Correct information. Aim to provide all relevant information the first time you apply. Otherwise, lenders may have to postpone the processing of your loan until they have everything they need.
Banking rounds. Be aware most lenders have rounds of banking throughout the day where they can transfer your funds. Therefore, if you miss the final round of banking, your loan may not be transferred until the next business day.
Weekends. Lenders may not be able to process applications or transfer funds over the weekend.
Inter-bank transfers. Certain banks handle transfers like these differently. As a result, your banking circumstances may affect how quickly you can see your loan.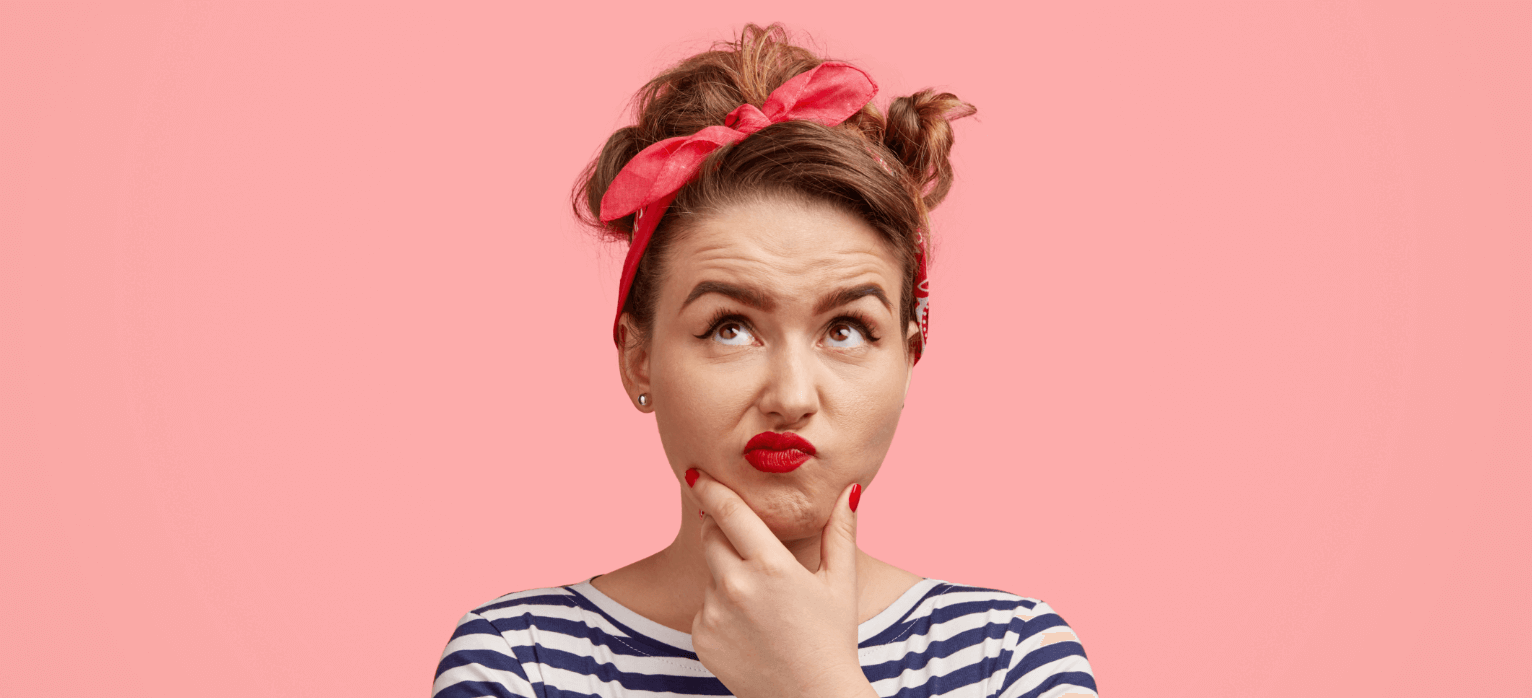 What is a comparison rate?
You may notice comparison rates as you browse for credit online. Comparison rates are simply a tool that allows consumers to quickly work out the true cost of a loan and compare it against other loan products.
Comparison rates reduce down to a percentage figure a loan product's interest rate as well as most of the fees and charges. Therefore, you can easily compare loan products from different lenders.
Are there guaranteed approval quick loans?
There may be certain lenders advertising a guarantee on loans no matter what. Consumers should, however, be very cautious of any lender advertising guaranteed approval.
Why? After all, guaranteed approval could help so many people in tough situations? Why is it a bad thing?
Put simply, lenders are required by law to assess whether or not a loan product is suitable for the consumer. In particular, an unsuitable loan product would include if the consumer is unable to afford the repayments, or can only do so under serious financial pressure.
Therefore, if a lender approves your application for quick cash loans no matter what, and you are then unable to afford the repayments, they are going against ASIC's responsible lending obligations.
This is why any lender Monzi pairs you with will conduct an assessment of your application.
Quick small loans explained
If you just need a little extra cash to play with, you could consider applying for a small personal loan.
Quick small loans are valued at $2,000 and under. Generally, these unsecured small loans have a repayment period of 12 months. However, repayment terms may vary depending on the lender you're paired with.
Secured quick loans explained
If you need something a little larger, consider applying for secured loans. Monzi works with lenders that offer both small/medium ($2,100 to $4,600) and large ($5,000 to $15,000) secured personal loans.
These bigger loans can do much more than cover a temporary cash shortfall. You could, instead, use your medium or large personal loan to help fund your small business, cover holiday expenses, or even use it to repair your car.
Why secured loans?
If a borrower simply cannot repay their loan, the lender is able to repossess and sell their asset to recoup some of their losses. As a result, attaching an asset as security reduces the risk posed to the lender.
Because of the reduced risk, lenders are often able to offer larger amounts of credit, as well as reduce the interest rate.
What can I use as security?
Generally, lenders are able to accept your car, motorbike, caravan or boat as security.
Keep in mind, you must be the registered owner of the vehicle you wish to use as security. If you are not the registered owner of a vehicle, you may be unable to apply for a secured loan.
What happens if I cannot repay my secured loan?
If you cannot afford the repayments on your secured loan, your asset may be repossessed by the lender. However, this is often the last resort for the lender.
Additionally, borrowers have certain rights when it comes to repossessed goods. For example, the repossession process can only start if:
the borrower is behind on their repayments; and
the lender has provided the borrower with a default notice, giving 30 days to pay the overdue amount; and
overdue amount is not paid, nor is a resolution negotiated or a request to postpone repossession lodged within the 30 period.
Again, it is important to stress lenders only take the repossession route if all other avenues have been exhausted.
If consumers are having difficulties affording their contractual repayments, they need to get in contact with their lender as soon as possible. They may be able to reach an agreement with their lender.
Will Monzi find loans with no credit check?
As the lender-finder, Monzi will not conduct a credit check on your application. Instead, we will simply aim to match your application with an appropriate lender.
Monzi cannot guarantee whether or not your lender with will perform a credit assessment. After all, it is completely at the discretion of the lender themselves, and their own assessment procedures.
People who search terms like quick cash loans no credit check or quick loans no credit check, may feel their poor credit will get between them and approval. This is, however, simply not the case.
With Monzi in particular, we aim to work with lenders that are understanding of less-than-perfect credit.
Can I get approval for quick loans while on benefits?
Again, as we are the lender-finder, we cannot speak to the individual approval criteria of the lenders themselves. What we can say, however, is receiving Centrelink benefits may not automatically disqualify you from approval.
Lenders will examine your income and expenses when assessing your application. Lenders may still consider you for approval if you receive regular Centrelink benefits (and have been for the last three months at least).
This is because some lenders may be able to regard regular Centrelink benefits as income.
And if I'm unemployed? Can Monzi help?
You can absolutely use Monzi's lender-finder service if you are unemployed.
However, you will need to show you are receiving a regular and consistent income. Often, this can be in the form of regular Centrelink payments. However, this can also include owning income-earning assets, like a rental property.
In essence, borrowers will just need to show their regular income will comfortably cover both their usual expenses as well as their contractual repayments. If lenders are able to see this, they may consider your application for approval.
However, it is important to note Monzi cannot guarantee approval on your application. Approval is always at the discretion of the lender. Therefore, even if you think you meet the above criteria, it is up to your lender to approve or decline your application.
Can I get same day loans?
We understand if you're looking for fast cash loans, you actually want them to be processed fast!
Indeed, it is possible you could receive same day cash loans after you approve your loan contract. However, if you approve your contract outside of your lender's normal business hours, your lender may not be able to transfer your funds until the next business day.
1 hour cash loans very quick funds
Monzi works with certain lenders that may be able to transfer your funds within minutes of you approving your contract.
Keep in mind, however, that 1 hour access to cash is dependent on:
the lender you're paired with;
the time of day you approve your contract; and
your own bank's transfer policies.
Is it possible to borrow money with bad credit?
Yes!
While traditional lending institutions like banks and credit unions may turn their nose up at less-than-perfect credit scores, Monzi works with lenders that do things a little differently.
Consumers will be asked to supply their internet banking credentials during the application. This is so lenders can get a better understanding of you and your relationship with money. In particular, lenders will look at your regular income, expenses, and how you've been handling whatever other repayments you may have.
Therefore, if lenders are able to see you've been earning a regular income, and have been responsible with your expenses and debts, you may be able to borrow money with bad credit.
Quick loans Australia
Being 100% online, we may be able to pair consumers all across Australia with the lender they need. Regardless of whether you live in Alice Springs, the Gold Coast, Perth or anywhere in-between, we can try help!
Consumers could use their personal loan to cover anything from car registration, car repairs, a rental bond, travel costs or even your next vacation!
I am struggling with debt – what can I do?
If you are struggling to keep up with your regular repayments and feel like you are drowning in debt, there are a few things you can do.
First, consumers get in contact with their lender to let them know you are struggling. You may be able to qualify for financial hardship. Here's how you can apply for hardship:
Email or call your lender and let them know you're struggling.
Provide evidence of hardship, like:

bank statements showing loss of income
payslips
separation certificate from employer
medical certificate
etc.

Lender assesses your claim and provides an outcome.
In addition, you can get in contact with the National Debt Helpline by visiting their website or by calling 1800 007 007 from anywhere in Australia between 9:30 am to 4:30 pm Monday to Friday.
The golden rule is to not suffer in silence. There are a number of online resources out there designed to help Aussies struggling with debt.
For more information, head to MoneySmart's article on managing debt. You will find a bunch of great resources.
Quick easy loans
Happy with everything you've read through? Fantastic, that's great news! We think our lender-finder service is pretty great, too. Why not scroll up and apply?
Alternatively, if you have any more questions about anything you've just read, consult our FAQ page. Otherwise, you can get in contact with our customer service team at [email protected].
There's plenty more Monzi on Facebook, Instagram, Twitter and Pinterest.