Car registration loans near me with Monzi. Get your car on the road today. Most outcomes in 60 mins*. Cash loans from $2,100 to $15,000. Apply!
What are car registration loans?
Car registration loans near me are short-term loans that can help you cover the costs of registering your car. In addition, they may cover any extra insurance costs. Often, these loans have a repayment period of several months and repaid via a direct debit.
If you can't afford to pay your car registration, there are options available to you. For example, Monzi's lender-finder service may pair you with a lender who could offer you a personal loan to cover your car registration costs.
In particular, Monzi works with a trusted network of lenders who may be able to offer personal loans of $2,100 to $15,000.
What is the easiest way to get car registration loans?
While we cannot tell you exactly the easiest way to get online only registration loans, we can tell you about Monzi's lender-finder service. In short, Monzi's lender-finder service is a super-fast way to be put in touch with an Aussie lender who may be able to offer instant loans today. Interested? Well, here's how to apply:
Bad credit rego loans – can Monzi help?
Yes! Monzi works with lenders who may be able to look past your bad credit, and assess each application on an individual basis.
Monzi, and the lenders we work with, understand that a few financial mistakes in the past don't necessarily reflect the kind of borrower you are today. So, even if you have poor credit, you may still be approved.
How are we able to do this? Well, Monzi utilises safe-banking technology to access a read-only copy of your bank statements. In turn, we can then pass this onto a potential lender. Therefore, your potential lender is able to get a better understanding of your relationship with money.
If lenders can see that you have been receiving a regular income over the last 90 days, and have been keeping up with whatever other repayments you may have, you may be considered for approval.
So, if you're looking for bad credit rego loans, consider Monzi's lender finder-service. We may be able to pair you with a lender offering car registration loans near me.
I'm looking for fast car registration loans near me – can Monzi help?
If you're looking for fast car registration loans, chances are you want it all to actually happen fast!
With this in mind, Monzi has collected a trusted network of lenders who take fast loans seriously.
When you use Monzi's lender-finder service, you should be able to complete our online form in no time. From there, our automated system works fast and will try to get you an outcome ASAP!
Once we have an outcome for you, we'll let you know straight away. Generally, we'll keep you updated via text and emails, so make sure you keep an eye on your devices.
Finally, if we have successfully paired you with a lender, they'll be in touch. Generally, you may be able to receive same day loan approval. Otherwise, you will likely have access to your loan the next business day.
Keep in mind, however, that instant cash loans may not be possible and will depend on inter-bank transfer times.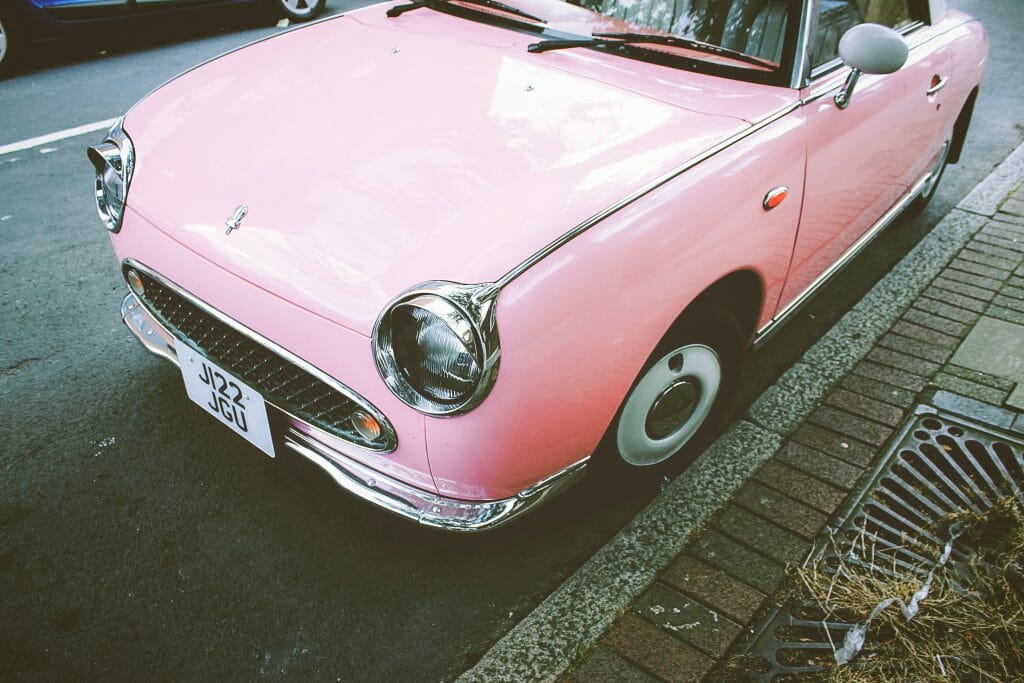 Can I get car registration loans online?
Of course.
Gone are the days when you had to go to a branch location to apply for vehicle registration loans. In today's world, it's 100% online. As a result, it's right there in the palm of your hands. You can apply from your mobile, tablet or laptop.
Given this, you can get started no matter where you are. You could be lying on the couch or heading home on the train after a long day at work. You just need to ensure that you have the key details on-hand to complete your online car registration loan application.
Can I get auto registration loans for other vehicles?
You can!
While most of us drive cars, if you own a motorcycle, truck or motorhome, you might still need to cover the cost of your rego. Luckily, Monzi's lenders don't discriminate. They may offer auto registration loans no matter which type of vehicle gets you from A to B.
As we've mentioned, you can apply from $2,100 to $15,000. While registering your motorbike might be cheaper than a car, a large truck might set you back a little bit more. In any case, we're always here to help. Use Monzi's loan slider at the top of the page to begin your application today.
How much can you get for a registration loan?
With Monzi, you can apply to find lenders offering personal loans of $2,100 to $15,000. Admittedly, car registration is unlikely to cost more than $2,100. However, you could use your personal loan to cover additional vehicle-related costs.
Below are some other ways you could spend car registration loans near me.
Car repairs
Your car rego loan can also double as a car repair loan.
After all, we've all been there. Old faithful is working one day, and the next, it starts making noises you've never heard before. Now, who do you call first: your boss or the mechanic? All you know for sure is that you might be facing a cash emergency.
Monzi, however, is an easy choice to make. It could only take you a few minutes to fill in our online form. From there, our automated system will do what it does best. Before you know it, you'll be in touch with your new lender. Finally, depending on the lender, you could have cash loans in your account the same day you applied. Easy, right?
Finally, you could even use your loan to cover any other travel-related expenses.
CTP insurance
If you need to purchase CTP insurance separately from your registration, you can use your personal loan to cover it.
CTP, short for compulsory third party insurance, is insurance that compensates for people injured or killed if your vehicle is involved in an accident. While this does, indeed, sound morbid, CTP does play an important role.
Your CTP is included with your registration in most states in Australia. In New South Wales, however, where it is known as a green slip, you must purchase it separately.
CTP is compulsory so that, in the event of an accident, the compensation for loss is not dependent on the driver at fault's ability to pay. Keep in mind, however, that CTP insurance and comprehensive insurance are entirely different.
You could use car registration loans near me to also cover CTP insurance.
Third Party Property Insurance
Third party property insurance covers the repair costs of any property damage your car may cause. Additionally, some policies also include an extension for uninsured motorists.
Third Party Property, Fire And Theft
Third party property, fire and theft covers damage to other people's property and provides limited cover for damage to your own car caused by theft or fire.
Comprehensive Car Insurance
Comprehensive car insurance, as the name suggests, covers damages to your own car and other people's property if your car is in an accident (including fire). Additionally, comprehensive car insurance also covers any losses incurred from theft and potentially hail damage too, depending on your policy.
It is useful to be aware of all insurances when applying for car registration loans near me.
Vehicle Safety Tests
In some states, you may need to have your vehicle tested, to ensure it meets the required safety standards, prior to registration. The costs of vehicle safety tests vary from state to state:
Queensland safety certificate costs approximately $86.
A New South Wales Vehicle Safety Check (formerly known as a pink slip), will cost $42.
A Safety and Identity Check (formerly known as a blue slip) in New South Wales can cost $64.
Certificate of Roadworthiness in Victoria will cost $100 or more. The exact figure will depend on the age, make and condition of your vehicle.
Keep in mind the above values may vary based on the type of vehicle you own (e.g. car vs motorcycle). Moreover, your state government may increase prices over time. So, do your research to determine your exact car rego costs.
How exactly do car registration loans work?
Are you searching for car registration loans near me? If so, chances are you're wondering exactly how it all works. Well, let Monzi break it down for you:
First, find out how much your registration will cost. Keep in mind, if you are registering a car that has never been registered before, there will likely be additional charges.
Once you know how much you need, jump on to www.monzi.com.au.
Now, enter the amount you'd like to borrow in the loan slider.
Next, select your ideal loan terms and you'll be given an idea of what your weekly, fortnightly and monthly repayments may look like (note that these figures are estimates only).
If you're happy with what you see, click Apply Now.
You'll now be taken to our online loan application form.
Complete the form and hit 'submit'.
We'll get to work searching through different loan products.
If we're successful, your new lender will be in touch.
Your new lender should, if they approve you, now send through a loan contract for you to sign.
Once you approve your loan, your lender will transfer your funds.
When you have your loan in your account, pay for your car registration.
Finally, you'll begin paying back your loan. Lenders usually set up a direct debit.