A travel loan might help you get where you need to go. Cover airfares, accommodation and much more. Apply from $2,100 to $15,000 now.
Can you take a travel loan?
Yes!
In particular, you can take out a personal loan that can be used to cover travel expenses. From a family holiday to Fiji to a small local getaway, we might provide the help you need.
Monzi works with a wide network of lenders. In particular, they may be able to offer personal loans that range from $2,100 to a massive $15,000!
Therefore, no matter what trip your planning, Monzi may know a lender who could help. For last minute loans go here.
What is a holiday loan?
It is, essentially, what it sounds like – travel loans, otherwise known as a holiday loan, can be used to help cover the expenses of a holiday, flight or long-term trip. Learn more about buy now pay later no credit check australia here.
In other words, you can use your loan to cover a huge range of expenses. Including:
Airfares.
Hotel costs.
Internal travel at your destination (e.g. train pass, bus pass).
Rental car hire.
Extra spending money.
In short, it's really up to you how you spend your cash.
How do I apply for travel loans?
If you've decided that you need a loan to go travelling, Monzi may be your new best friend.
Monzi is a 100% online lender-finder service, putting you in touch with some of Australia's top lenders. If we pair you with a lender, they may be able to offer a personal loan of up to $15,000.
All it takes is for you to fill out our simple online application form. From there, our automated system will scan through hundreds of different loan products. If we successfully match you with a lender, they'll take it from there.
Interested? Here's how to get started:
Apply for free!
Fill out our simple online application form telling us a bit about yourself and the kind of loan you need. We use smart technology to access the required information. Therefore, these are no paperwork loans available online. As a result, this should only take you a few minutes to complete.
Match
Next, our intelligent automated system will get to work scanning through hundreds of different instant loan products. While this is usually pretty quick, if you apply during normal business hours, it may be even quicker. You might be able to access instant cash loans online on the same day you apply.
We'll let you know of the outcome via text and email – so keep an eye on your devices.
Meet your lender
If we're successful, your new lender should be in touch. From here, you'll deal with them directly.
They'll then conduct their own assessment of your application. If you're approved, they'll send through a digital loan contract for you to read over.
It is important you carefully read through your loan contract. Pay close attention to the terms of your loan, and make sure you are happy with everything.
You are under no obligation to approve your contract, and it will cost you nothing if you decide to decline the offer.
Why should I use Monzi?
That's a great question. In short, so many Aussies love using Monzi because we make their life easier.
Don't just take out word for it though. Below are some of the key reasons why so many Monzi customers keep coming back!
Save yourself time
Whilst it's true that you could do your own research to find a loan online, it is by no means easy. With thousands of lenders to choose from, finding the right lender can often be confusing and at times, overwhelming.
In addition, you may find yourself applying with multiple lenders. This means multiple application forms, and potentially, multiple rejections.
Monzi solves all this – one lender-finder, one application, one lender. Easy!
One application only
Fortunately, with Monzi's simple loan application form, and we'll do the rest. We'll scan through hundreds of different loan products in no time. Moreover, depending on when you apply, this may only take a few minutes.
Security
These days, cyber-security is as important as locking your front door. Being digital natives ourselves, keeping your information secure is paramount to Monzi.
As a result, Monzi has teamed up with tech-security giants McAfee and Comodo. Therefore, you can rest assured your details and information will never end up in the wrong hands.
Who can apply for travel loans?
The great news is, we are pretty inclusive when it comes to who can use our service:
At least 18 years old.
An Australian citizen or Permanent Resident.
You'll also need to provide:
Valid mobile number.
Valid email address.
Internet banking details.
A bank statement which shows a regular income for the last three months.
Do you tick all of the boxes? Then fill out our online loan application form to start the process today.
Keep in mind, being paired with a lender does not mean guaranteed approval loans are possible. After all, lenders will conduct their own assessment of your application, and grant approval accordingly. Final approval is always at the discretion of the lender themselves.
Travel loans bad credit – is it possible?
Do you need a loan, but you're worried that a history of bad credit will hold you back? No need to worry! We work with lenders that offer holiday loans, cash advance and flight loans bad credit. As a result, there may be a bad credit loan option for you.
How can we do this? Well, when you fill out our online form, we'll ask you for your internet banking credentials. Don't worry, this isn't anything dodgy!
We do this so we can access a read-only copy of your bank statements. We can, as a result, pass this on to a potential lender. Therefore, they can get a better understanding of you and your relationship with money.
In short, if they can see you've been earning a consistent income, and have been responsible with whatever other repayments you have, you may still be considered for approval.
Why do lenders need to see my bank statements?
Providing a read-only bank statement is the easiest method to verify your employment income and outgoings. Lenders do this, in short, to verify you will be able to reasonably afford your repayments.
How much can I borrow for travel loans?
Our lenders offer loans from $2,100 to $15,000 with repayment terms from 12 to 24 months. So you can borrow moneyto fit any travel dreams.
Looking for a cheap holiday to stay local? No issues. Perhaps you're thinking of booking a round the world trip? Again, no stress! Monzi works with lenders who may be able to offer you a loan!
The types of personal loans you may be able to apply for have been broken down below.
| Loan Type | Amount ($) AUD | Repayment Term | Secured? |
| --- | --- | --- | --- |
| Small personal loan | $2,100 to $2,000 | 12 months | ✗ |
| Medium personal loan | $2,100 to $4,600 | 13 to 24 months | ✓ |
| Large personal loan | $5,000 to $15,000 | 13 to 24 months | ✓ |
The terms of your actual loan may vary depending on the lender you're paired with.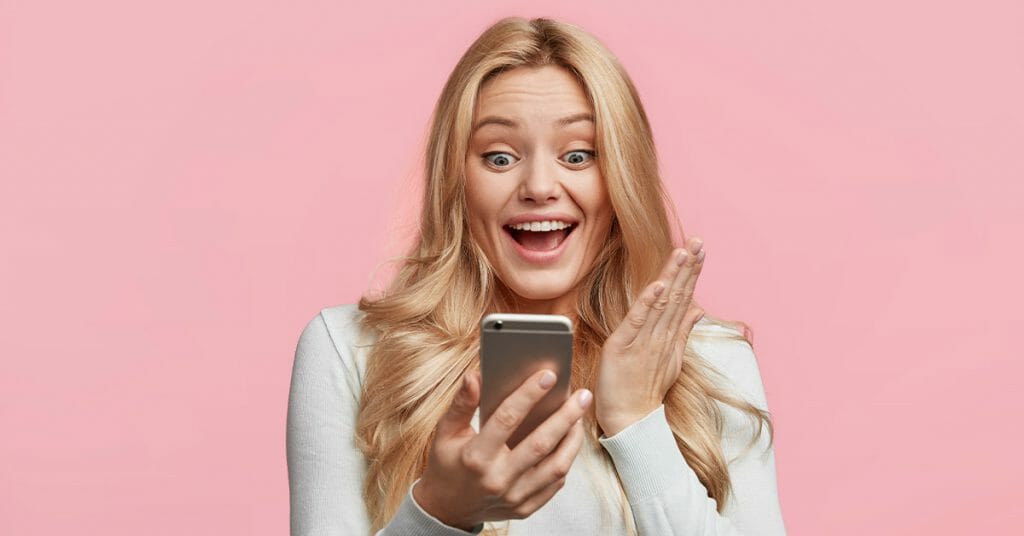 How much will my travel loan cost?
As the lender-finder, we cannot give you an estimate of how much your holiday loan may cost. After all, lenders may differ in their loan terms.
When you use our loan calculator at the top of the page, you'll be given a very general idea of what your loan may cost. In particular, you'll be shown what your weekly, fortnightly and monthly repayments might look like.
Keep in mind, there may be additional fees and charges associated with your loan. For example, you may incur a fee for missing or rescheduling a repayment. Your loan contract will outline these additional fees and charges. Therefore, make sure you understand all the charges associated with your loan before approving your contract.
What about holiday loans for bad credit?
If you have bad credit and you're looking for a holiday loan, then you may have been knocked back by big banks.
At Monzi, however, we can find lenders that have a fresh take on bad credit. What does that mean, you may ask? Well, it means the lenders we find can look at more than just your credit score.
Can you find me a no credit check travel loan?
As the lender-finder, we cannot guarantee a lender will offer no credit check loans. This, however, shouldn't deter you from applying.
The lenders we find can look at your current relationship with money, rather than just your credit score. So, if you have bad credit and looking for an adventure, consider applying for fast loans through Monzi.
Looking for a lender that may offer cash loans for bad credit? Consider using Monzi's lender-finder service.
Are there interest-free travel loans?
If you apply with Monzi and are matched with a lender, you will not be offered a no interest loan. Lenders will charge fees and interest on all credit products, meaning you must consider the costs before applying.
Can Monzi find me payday lenders?
In short, no.
Monzi does not associate with payday lenders. After all, many payday lenders have very short repayment terms which may translate into higher regular repayments.
Instead, Monzi is able to pair you with lenders who may offer personal loans from $2,100 to $15,000.
However, it is unlikely a credit provider will offer an interest free loan. After all, interest is how credit providers are able to make money.
Can I book flights now and pay later?
You may.
Book now pay later may be the aviation industry's answer to interest-free finance, such as the options offered through Afterpay. However, airlines will differ in what they offer. Some may allow you to pay for your ticket in instalments. Others may allow you to lock in a fare in exchange for a deposit. From there, you must pay the full price by a certain deadline (e.g. the day before the flight leaves).
Holiday loans Australia-wide
We are proud to be Aussie, which is why we work with Australian lenders to deliver cash loans to Australians!
The lenders we work with are based all over the country, from Western Australia to Queensland, and everywhere in-between. To apply for a loan through Monzi you are required to be an Australian Citizen or Permanent Resident. You may need to provide proof of this before your loan is secured.
In any case, if you're after a loan this Christmas to cover your costs of domestic travel or need an Easter loan to help you see the family, then Monzi may be able to set you on the right path.
What else can I use my loan for?
One of the best things about personal loans is they can be used to cover all sorts of personal expenses.
In other words, you could use your loan to cover rental bond, car repairs, education costs or even to help pay for home renovations.