Christmas loans from $2,100 to $15,000. Get extra cash this holiday season. Get an outcome within 60 minutes* with Monzi. Apply online now.
What are Christmas loans?
With Monzi, you can apply for cash this Christmas from $2,100 to $15,000. Through our lender-finder service, we could match you with an Aussie lender before you know it.
So, if you're after a Christmas loan, why not give Monzi a try? Discover quick and easy finance for you this December. Apply today.
Are there any Christmas loans no credit check?
In short, there may be. However, Monzi cannot guarantee if you will offer an instant loan with no credit check. After all, we are simply a lender-finder service and credit checks will only be conducted by lenders.
In most cases, lenders will check your credit so that they can establish an idea of your reliability as a borrower. However, some lenders may bypass this step in certain situations.
Christmas loans for bad credit
Need a little cash injection for Christmas? Worried that your credit score will put a dampener on the festivities? Luckily, in these situations, Monzi may have you covered.
In short, we've worked hard to establish a dedicated network of trusted and understanding lenders. With this, some may even be willing to consider offering loans for bad credit.
Christmas loans online 24/7
The major benefit of being a 100% online service is that we're available 24 hours a day, seven days a week. As a result, you can apply whenever you like. Just head up to the top of the page and use Monzi's loan slider to get started now.
In addition to this, as we're online, there's no paperwork required. As a result, rather than spending your day going through stacks of forms, you just have to enter a few key details via Monzi's online application platform. It's as simple and straightforward as it gets. Just make sure that you have your bank account details and other personal information on-hand before applying.
Finally, remember that applications received outside business hours may encounter delays. As a result, if you apply on Christmas Day, any other public holiday or on the weekend, then you may not receive an outcome until the following business day. This is because lenders may not process applications during these times.
Guaranteed Christmas loans for something a little larger
While borrowing a small cash amount may be ideal, unfortunately, that's not always possible. As a result, if you run into a major cash emergency this Christmas, then Monzi may be able to put you in touch with lenders who can help.
With Monzi, you apply for secured Christmas loans from $2,100 to $15,000. These loans will come with 13 to 24 months repayments making them a slightly longer commitment. However, they can potentially help you address an issue when you need cash today.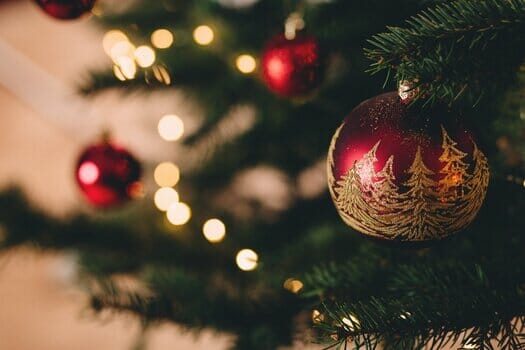 Can I get a loan to cover my Christmas travel costs?
Are you on the move this holiday season? Maybe you're travelling interstate to see family or perhaps you're just looking to get away on a holiday. Whatever your situation, you may be able to apply for travel loans through Monzi.
In short, with loans to cover your travel costs, you can borrow the money that you need to pay for your flights, train tickets, accommodation costs or other such expenses. With Monzi, you can apply for these loans from $2,100 to $15,000 today. You'll just need to provide your reason when you apply.
However, remember that there are costs associated with borrowing money. In other words, all loans must be repaid with interest, so you'll always repay more than you borrow. As a result, consider your current financial situation (e.g. budget and savings) and decide whether taking out a loan is an appropriate option for you.
To get a better idea of current finances, make use of online budget planning tools such as the one provided by Moneysmart.
What's the fastest way to get a loan for Christmas?
While we cannot say for sure, one simple way to find lenders online offering fast easy cash loans this Christmas could be to apply with Monzi. In short, our quick and hassle-free service may take the stress out of finding a lender.
So, while you could spend all day, trawling through search results, trying to pick a lender. Why bother? Just submit one easy application with Monzi. From there, we'll do what we can to put you in touch with a credit provider offering Australian cash loans from $2,100 to $15,000 this Christmas. Best of all, with repayment terms that may range from 12 to 24 months, there could be an affordable option for your circumstances.
As a result, whether you're looking to put a few extra presents under the tree or want to complete a few projects over the holidays, turn to Monzi. Apply today and you may be matched with a lender in just 60 minutes. Let's go.