Emergency loans for when things go wrong. Apply for the fast cash you need in an emergency from $2,100 to $15,000. Monzi makes it easy.
What are emergency loans?
Emergency loans are designed for those moments in life where you just need a little financial leg up.
The speed at which these loans can be accessed makes them especially useful when you need extra cash to help you through stormy seas. In short, you could use your emergency loan to cover anything from dental costs and emergency travel expenses to car repairs or registration. Learn more about cash in 1 hour no credit checks here.
Are there any emergency cash loans no credit check?
In short, there may be. However, Monzi cannot guarantee if you will be offered a loan without a credit check.
For most lenders, credit checks will be included in all loan assessments. Lenders use the information they gather to determine your reliability as a borrower. After all, your past behaviour is the best indicator of future behaviour.
Having said this, some small emergency loans may be available with no credit check. With this, lenders will instead focus on your financial situation to determine what may be affordable for you. However, again, Monzi cannot guarantee if you will be offered these products. It will simply come down to your lender's assessment policy. Learn more about access your pay early australia here.
Is it possible to get emergency loans with bad credit?
Finding yourself struggling with a financial emergency is already stressful. The last thing you want to worry about is your Australian credit history and how it may impact your application process.
Many traditional lenders, like banks and credit unions, may be unwilling to offer loans to people with bad credit. In addition, even if you are approved, your emergency loan may take days to be processed.
Luckily, there may still be lenders out there willing to give you a chance. And, more importantly, they can work quickly!
Monzi works with a wide network of lenders who may be willing to offer you a cash loan for bad credit. The best part? They may be able to process your application fast. Depending on when you apply for a loan with us, you may even have access to your cash the same day.
However, access to funds is dependent on inter-bank transfer times, your lender and when you apply.
Can I apply for emergency cash loans 24/7?
Yes, with Monzi, you can.
Cash emergencies rarely wait for a time that's convenient. Whether your car breaks down on your way home one night or a pipe bursts on the weekend, if you need emergency cash loan, Monzi could be there to help.
We made it possible to apply for loans 24/7, so pick the time that suits you. From there, we'll do what we can to match you with a great Aussie lender. However, keep in mind that applications received outside of business hours may experience delays.
Emergency cash loans in one hour
Monzi's lender-finder service is so easy to use, you may be able to complete your application within minutes. From there, our automated system will get to work trying to find you a lender who may offer a loan in one hour.
While we cannot guarantee how long it will take to match you with a lender, we can guarantee we'll aim to do it as soon as possible. If everything goes to plan, you may receive a quick same day outcome within just one hour.
However, it may take Monzi longer to match you with a lender if you apply for an emergency loan with us outside of business hours. In addition, lenders may not be able to assess your application until the following business day.
How do I apply for emergency loans?
Monzi's lender-finder service has been designed to be as easy to use as possible. In short, it may only take you a few minutes to complete our 100% online emergency loan process. Interested? Here's how it all works:
Apply online
You can get started by selecting your ideal loan amount and terms using the emergency loan slider at the top of the page. Next, examples of weekly, fortnightly and monthly repayment schedule will be shown. Once you're happy, click 'Apply Now'.
Keep in mind, the costs and terms presented in the loan slider are just a guide. The actual cost and repayment schedule may vary depending on the lender you're paired with.
Relax
Our submission form will only ask for the essential information. What's more, it's 100% online and paperwork-free. Therefore, you may even be able to complete it within minutes. From there, our automated system will take over.
We'll scan through hundreds of different emergency loan products to try and match you with a lender who might be able to help.
Match
We'll let you know the outcome of our search via text and email – so keep an eye on your phone. If we're successful, your new lender should be in contact.
From here, you'll deal with them directly. Generally, they'll conduct an assessment of your application. Lenders will send through a digital loan contract if you're approved. You must read your contract thoroughly, and only approve it if accept all the terms and conditions presented.
If you're unhappy with anything in your contract, you are under no obligation to sign it. It won't cost you a cent to decline the credit contract offered to you. Simply inform your lender that you know longer wish to proceed.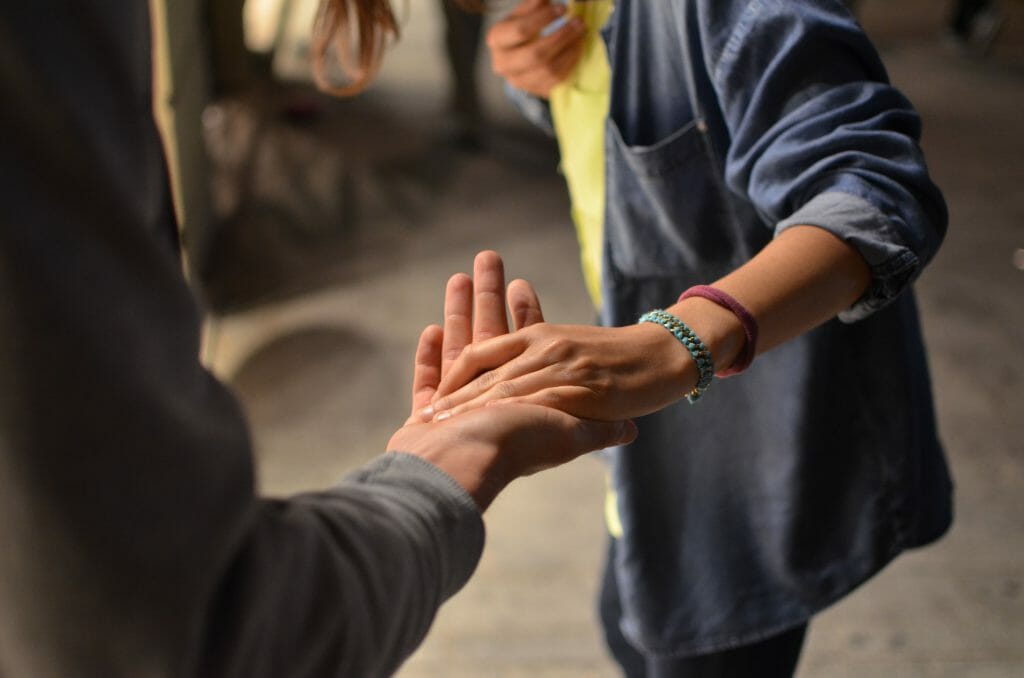 When will I have access to emergency loans?
The golden question!
We understand that if you're looking for urgent loans, you want to be able to access them as quickly as possible. There are, however, certain factors that may affect how soon you'll be able to access your emergency loan.
Your lender: Lenders may vary in their loan process policies and times.
Your banking circumstances: Different banks may handle transfers like these differently. Therefore, inter-bank transfer policies may affect when you'll be able to access your cash.
Banking rounds: Lenders will have different banking rounds throughout their business hours. Lenders transfer funds during banking rounds. In short, lenders may not transfer your money until the next business day, if you approve your contract outside of normal business hours.
Same day emergency loans: are they possible?
In short, they may be.
When it comes to fast emergency loans, you don't want to wait. We get it. In most cases, you'll be dealing with an emergency expense that must be paid now. Unfortunately, Monzi cannot guarantee that you will receive a same day loan.
While it's possible, to give yourself a chance, there a few things that you must do. Firstly, you must apply during business hours. In addition to this, you must provide all the required details that we ask for.
If you can do these two things, then it may be possible to receive your emergency loan on the same day. Again though, it is out of Monzi's control, meaning you may need to account for a waiting time of up to one business day. However, where possible, lenders will do what they can to provide an outcome ASAP.
Can I use an emergency loan to cover rent?
Typically, you cannot.
In most cases, lenders will not offer emergency rental assistance loans. Moreover, they won't offer emergency loans for you to cover other necessities, such as food costs.
Given this, if you find yourself in a situation where you need emergency cash loan to cover your living costs, you may need to investigate emergency government loans or benefit options through Centrelink. More often than not, these resources will be a more appropriate option than a personal loan.
Emergency loans online made easy
Want to apply for emergency loans online without the hassle? Monzi makes it easy. Our intuitive loan slider allows you to quickly select your preferred emergency loan amount and terms. Moreover, it provides you with estimates of what your weekly, fortnightly or monthly expenses may be. That way, you can decide if the emergency loan would work for your budget.
Beyond this, we work fast. You might be matched with a lender offering emergency money ASAP before you know it. While approval isn't certain, when you need to borrow cash amounts from $2,100 to $15,000, Monzi could be your best friend. Apply and let us attempt to match you with an Aussie lender today. We could be the perfect starting point when you need emergency loans today without the hassle.
Will you conduct a credit check?
As the lender-finder, Monzi will not conduct a credit check on your application form. In fact, we won't perform any sort of assessment at all. Instead, we simply gather your information and pass it on to a potential lender.
If you are matched with a lender, they may conduct a credit check on your application. After all, your lender will always assess your application form to deem whether or not the emergency loan product is suitable for your situation. A credit check allows them to develop an understanding of your reliability and trustworthiness as a borrower. Therefore, online loans with no credit checks may not be offered.
What are emergency cash advance loans?
In short, a cash advance is typically a small, unsecured loan that you get to cover an expense now. Usually, these loans are just a short term commitment and will be repaid over a period of months.
Having said this, there may be other types of cash advance loans.
For instance, if you receive Centrelink payments and need emergency cash, then you may be eligible for a Centrelink advance payment. In short, this involves having a portion of your payment paid early. In some cases, this may be a more appropriate option than applying for an emergency cash advance for bad Australian credit history. However, consider your circumstances to determine if this is an option for you.