Dental loans from $2,100 to $15,000 online. No paperwork, no hassle. 100% online application. Fillings, braces and more. Apply online now.
Can you get loans for dental work Australia?
Yes! They are called dental loans.
As the name suggests, dental loans are designed to cover the expenses incurred at the dentist. After all, Medicare does not cover a lot of dental work. As a result, many patients may need to pay large sums out of their pocket.
Monzi may be able to pair you with a lender who could offer a dental loan of up to $15,000 that you may use to cover your costs at the dentist. Best of all, these loans may come with manageable repayment terms ranging from 12 to 24 months.
So, do you think a dental loan is right for you? Apply now.
What can dental loans be used for?
Dental loan can be used to cover anything that involves a dentist working on your mouth. Below is a list of some of the most common dental procedures.
Fillings.
Regular check-up.
Pulling a tooth out.
Crowns.
Surgery or treatment for gum disease.
Straightening crowded teeth.
Alignment of teeth, bite and jaw.
Dental surgery after injury or cancer.
Therefore, you could use your loan to cover any of the dental procedures listed above.
Dental loans for people with bad credit
Poor credit is the result of a few financial mistakes in one's past. At Monzi, however, we don't think poor credit should get in between you and being approved for dental loans.
Therefore, we could potentially pair you with a lender who may still offer you a dental loan. How are we able to do this? Well, through the power of smart technology.
See, when you apply with Monzi, we'll ask you to supply your banking details. By doing this, Monzi can access a read-only copy of the last 90 days of your bank statements. As a result, we can pass this on to potential lenders offering dental care loans.
Therefore, potential lenders can get a better idea of your current relationship with money. In particular, lenders will look to see you've been receiving a regular income, as well as being responsible with whatever other repayments you may have.
So, if you've been searching online for loans for dental loans for bad credit Australia, consider Monzi's lender-finder service.
Can Monzi find dental loans with no interest?
Are you looking for interest-free dental loans Australia? After all, who wouldn't?
Monzi works with a network of lenders who, if they've supplied you with a loan, will charge interest. In other words, if you sign a credit contract, the cost of your repayments will include both the principal loan amount as well as any additional fees and charges.
Credit providers will include all fees and charges in the digital loan contract. Therefore, it is important to read through your contract thoroughly before agreeing to anything. In short, make sure you are aware of the cost of your dental loan, including interest rate as well as other charges.
If you read through your contract and are unhappy or unsure of anything, get in contact with your lender. They should be able to walk you through the terms and conditions of the loan. Finally, if you're unhappy with your contract, you are under no obligation to sign anything.
Declining the loan contract offered to you will not incur any financial cost.
Dental loans no credit check Australia
No credit check loans are popular forms of loans for people with bad credit. Often, consumers with poor credit may feel their credit score is so bad, it will bar them from being approved for a personal loan. However, this may not always be the case.
Monzi, in short, cannot guarantee whether or not the lender you're paired with will conduct a credit check. In other words, Monzi cannot confirm whether or not a credit check will be part of a lender's assessment process.
If a credit check does happen, your credit score may not be the only thing lenders will focus on. Instead, they may be able to focus on your current relationship with money too.
Personal loans for dental work
Monzi wants to help as many Aussies as possible get in touch with the lender they need. With this in mind, we've built a network of lenders that may be able to offer a wide range of loan products. Therefore, no matter what kind of dental work you need to cover, Monzi might be able to pair you with the right lender.
The lenders we work with may be able to offer three broad categories of personal loans for dental treatment, covering amounts ranging from $2,100 to $15,000.
| Loan | Amount (AUD $) | Secured |
| --- | --- | --- |
| Small personal loan | $2,100 to $2,000 | ✗ |
| Medium personal loan | $2,100 to $4,600 | ✓ |
| Large personal loan | $5,000 to $15,000 | ✓ |
Note, consumers can use their car, motorbike, caravan or boat as security against their loan. Consumers must, however, be the registered owner of the vehicle they wish to use as security.
Apply for a dental loan
Monzi's lender-finder service is simple, streamlined and most importantly, convenient.
You can apply for quick and easy finance with Monzi. Here's how:
Select your ideal amount and loan terms in the slider.
Complete our 100% online, paperwork-free loan submission form.
Our automated system scans through different lenders.
We'll aim to give you an outcome quickly.
If we're successful, your new lender will be in contact directly.
They'll conduct their own assessment of your application.
If you're approved they'll send through a digital loan contract.
If you approve your contract, your lender will begin transferring your funds.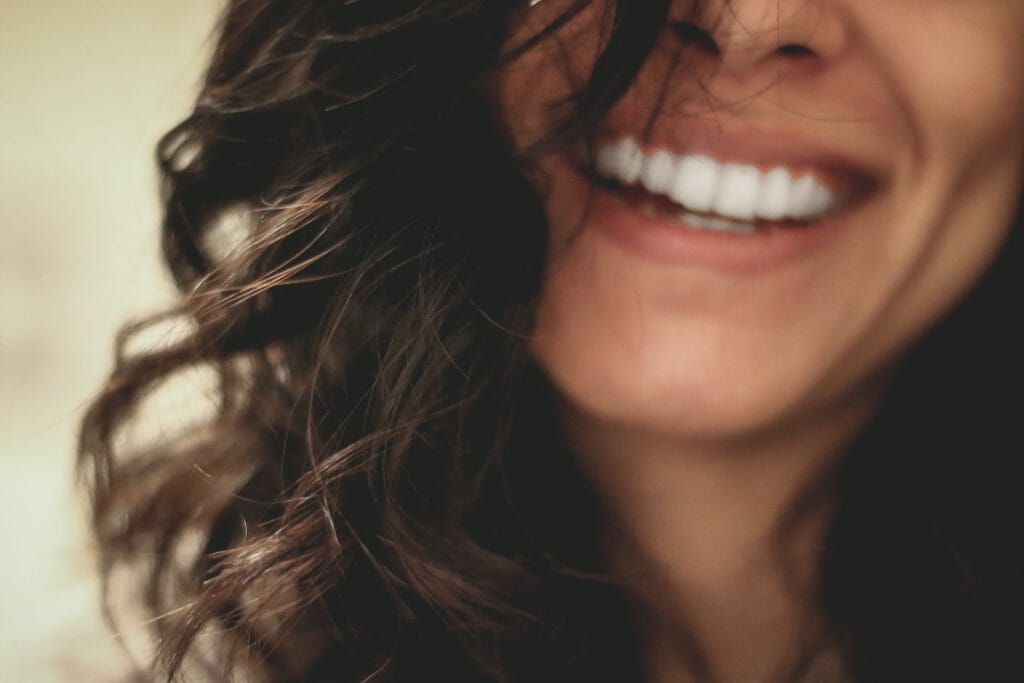 Can I get dental loans as a pensioner?
Yes, you may.
As we've mentioned, Monzi works with lenders who may consider Centrelink and other benefits payments to be a legitimate source of income. As a result, if you receive a pension payment, then you are potentially still eligible to receive a loan. However, approval will only be possible if you demonstrate that you can afford the associated repayments.
Finally, if you are on a pension, ensure you consider your options. While a personal loan could be one way to cover your dental expenses, this may not be the most appropriate solution. After all, these loans can be expensive. As a result, you may need to investigate additional government support that may be available to you.
Dental braces loan
Having braces can be one of the more life-changing moments of you could experience. Having your crooked teeth turned straight can often be a huge boost to one's self-esteem, especially in the awkward teenage years.
Unfortunately, however, many Australians may have to go without. After all, the cost of braces can easily reach up to thousands of dollars. Put simply, many Australians do not have a few thousand dollars spare, even for something as important as braces.
This is where Monzi may be able to play a part. We may be able to pair you with a lender who might offer a personal loan for dental work. In addition, with lenders potentially offering personal loans of up to $15,000, affording braces may be well within your reach. However, consider the costs before applying.
How do you pay for the dentist?
Australians without private health may be required to pay for their dental costs out of their own pocket. However, this can become difficult if you are on a low income. After all, just a check-up at the dentist may cost up to a hundred dollars.
This is a reason why so many Aussies forgo trips to the dentist; it is simply unaffordable.
This is especially evident in a 2016 report by AIHW. The report found that 44% of people without insurance, as well as 20% of people with insurance, avoid going to the dentist because of the high costs.
What is one meant to do, then? Should you just put off going to the dentist until you have enough money? Your health should always be your number one priority. In addition, even if you need a financial helping hand, you still may have options available to you.
Do dentists accept payment plans?
Yes! Many dentists may accept payment plans. However, it would be best to get in contact with your dentist directly to confirm this.
Alternatively, you could use dental loans to cover the cost of the procedure. Then, you will just need to make repayments to your lender. Therefore, this is essentially a payment plan, except you are making repayments to your lender, not to the dentist.
When will I see my money?
Generally, your lender will only be able to transfer loans once the consumer has approved the contract. As a result, the time you approve your contract may affect when you have access to your loan. For example, if you approve your contract outside of your lender's normal business hours, your loan may only be transferred the next business day.
In general, you could expect to see your loan the same day, or within 24 hours of approving the contract. However, this may vary between lenders.
Also, keep in mind, if you approve your contract on the weekend, your loan may not be transferred until the next business day. Moreover, access to funds is dependent on inter-bank transfer times.