Instant car repair loans from $2,100 to $15,000. Get your car running again in no time. Most outcomes within 60 minutes*. No paperwork. Apply!
Car repair loans
Here at Monzi, we know you can't control everything.
After all, your car can go from mint-condition to near written-off in the space of seconds. If something like this happens, there's a good chance you may not have immediate funds available to cover the cost of repairs or your insurance excess. Next, you may be sitting there wondering, can you finance car repairs?
Well, Monzi is here to answer that question – YES!
Apply with us today for emergency car repair loan from $2,100 to $15,000. We might match you with a lender before you know it. Use Monzi's loan slider at the top of the page to get started now.
Car repair loans for bad credit
Let's face it – we can't be good at everything. A poor credit score shouldn't mean you should face car repair expenses alone. Luckily, bad credit car finance is potentially available.
After all, we look with lenders who look deeper.
We can not guarantee if our lenders will offer no credit check loans. However, we do know that they will look at more than just that. After all, our network of lenders believes that your credit score is only part of the picture.
So, the lender that Monzi matches you with may take into consideration your current relationship with money and how you plan to pay back the loan. In other words, fast unsecured loans for Aussies with bad credit are potentially available through Monzi's network of lenders. Just keep in mind that there's no guaranteed approval. Learn more about loan against my car that is paid off here.
Are there car repair loans no credit check?
In short, Monzi cannot say. After all, we're simply a lender-finder. That means that we won't conduct credit checks ourselves. Instead, they will be conducted at your lender's discretion.
In most cases, credit checks will be an essential part of your lender's assessment process. As a result, they are often difficult to avoid. However, no credit check loans for car repairs may be offered on a limited basis. Unfortunately, Monzi cannot guarantee if you will be offered this product.
Finally, it's important to remember that credit checks aren't always the be-all and end-all. At Monzi, we work with plenty of understanding lenders. As a result, they are often willing to dig deeper.
With this, rather than basing your outcome solely on your bad credit history, lenders will assess your current financial situation too. As a result, even if your credit history isn't stellar, you may still be considered for approval. However, this is never guaranteed.
Can I apply for vehicle repair loan if I'm receiving Centrelink?
Absolutely!
Monzi works with lenders that may be able to regard regular Centrelink payments as a form of income. As a result, you may be eligible for a car repair financing even if you are receiving Centrelink.
It should be noted, Monzi cannot guarantee whether or not your lender will approve your loan application.
Need emergency money for car repairs?
Found yourself in an emergency?
If you instant cash in your account quickly, consider using Monzi's lender-finder service. We'll do our best to match you with a lender in no time. Emergency car repair financing might just be the answer for you.
Depending on your lender, you may even receive a same day loan. This is, however, dependent on when you approve your contract, as well as inter-bank transfer times.
Before you know it, you could be driving out of the mechanic with your wheels looking as good as new!
In short, Monzi makes finding a lender offering easy loans as simple as can be!
Car repair loans Australia: what can they cover?
While there's no definitive list, emergency car repair loans may help you cover the costs of a range of different repairs and servicing. As a result, you might have your car back on the road in no time.
As a guide, common repairs include:
Smash repairs: whether you've been in a significant crash or you're just dealing with a few dings, emergency car repair loan could help you pay for the panel beating or mobile dent repair.
Engine repairs: these repairs can come in several forms. However, they're almost always expensive. As a result, they can put a strain on your budget.
Windscreen replacement: got a few chips in your windscreen? Eventually, it may need to be replaced.
Buy new tyres: your tyres will only last so long before they must be replaced.
However, cars are complex creatures. As a result, there are many more repair costs that you may encounter.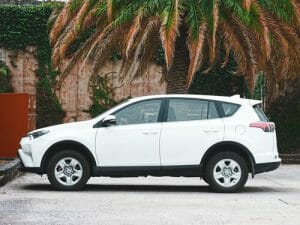 What kind of vehicle repair loans can Monzi find?
Technically, Monzi does not find loans. Instead, we may be able to pair you with a lender who might be able to offer a personal loan.
These lenders may be able to offer car repair loans of $2,100 to $15,000! Moreover, these loans can be divided up into three broad categories.
| Loan Type | Amount ($) AUD | Repayment Term | Secured |
| --- | --- | --- | --- |
| Small personal loan | $2,100 to $2,000 | 12-months | ✗ |
| Medium personal loan | $2,100 to $4,600 | 13 to 24-months | ✓ |
| Large personal loan | $5,000 to $15,000 | 13 to 24-months | ✓ |
The loan repayments term and rates of your actual loan may vary depending on the lender you're paired with.
Small loans are unsecured loans. Therefore, you won't need to attach any asset as security.
On the other hand, medium and large personal loans are secured loans. As a result, you will be required to use one of your assets as collateral against the loan.
Lenders can usually accept either your car, motorbike, caravan or boat as security.
So, before you borrow money, consider what loan type is best suited to your individual situation.
How do I compare loans for car repairs?
Not all car repair loans are made equal. As a result, there may be one that works for your situation. Given this, it's often a good idea to shop around and compare your loan options.
To help you out, here's a quick list of factors that you must consider:
Interest rates, comparison rate and fees: what are the costs? As a rule, lower rates and fewer fees are usually what to look for.
The terms: if you apply with Monzi, then you may repay your loan over a 12 to 24 month period, depending on how much you borrow.
Secured or unsecured: unsecured loans are usually offered for amounts up to $2,000. If you apply for more than this, then you must secure the loan with an asset.
The lender: compare lenders based on their past user reviews to get an idea of how they've treated past borrowers.
In addition, consider how these factors relate to your financial situation. Moreover, ensure that you only apply for a loan that you can comfortably afford alongside your current vehicle expenses.
How to avoid car repair loans
If possible, most of us would like to avoid auto repair loans by purchasing a reliable first car. With so many options on the market, what should we really be looking for? The big brands promise sleek and modern designs that showcase the most up-to-date technology on the market.
The second-hand market often promises vehicles that are in almost perfect condition. The question is what and who can we really trust? It seems almost impossible to distinguish which vehicle will suit your needs – especially if you are purchasing your first car. So, Monzi has a few inside tips to help you navigate your first car purchase.
Set a budget
When purchasing your first car, make sure you set a budget and try to stick to it. It can be easy to be sucked into the glitz and glam of the flashy red sports car with the high tech interior. A car salesman will do their best to entice you with badges and gadgets.
Moreover, decide how you are going to finance your car. Do some research to find the best car loan for your situation.
Keep in mind, interest rates may vary between lenders, so weigh up your options.
It is important to remember that purchasing the car is only part of the cost. In addition, you will need to have extra cash for on-road costs. These could include registration, petrol and compulsory third party insurance. Let's not forget, these costs are ongoing. It is best to make sure the vehicle is financially sustainable before committing to a purchase.
Do your research
It is paramount that you do your research before heading to the dealership. In short, at least make sure you have some type of idea before heading to make your purchase. Research is the best way to ensure you walk away feeling completely confident with your decision.
Often, it is handy to know the make and model of the car you are most likely looking to purchase. This will mean you can do some prior research as to the best deal. This will also allow you to look at what the car is going to cost in petrol every week or so. After all, there is nothing worse than driving away unprepared for the extra costs headed your way on a regular basis.
Often the best way to get an accurate representation is to look at the reviews on your specific make and model. Websites such as Cars Guide provide a range of different reviews that are handy when shortlisting all the options.
These reviews are written by members of the public so are often very honest and reliable. It is a good idea to look at comments that discuss whether the features of the car are worth the money.
Moreover, you can also find reviews on other vehicles like caravans or motorbikes.
Don't be afraid to haggle!
Often times you may be able to lower the price considerably by putting your bargaining skills to use. Don't be afraid to ask! After all, what have you got to lose?
When a dealer believes they have you on the hook they may be open to negotiating a price to make the sale.
Car dealerships will often have a budget. This is good news for purchasers if you manage to head in at the end of a sales month. In order to get that extra sale, they may be willing to negotiate a price. So, try your luck!
Should I repair or replace my car?
In short, it's up to you. There are a number of factors that you must considered that are unique to your situation. As a result, Monzi cannot say whether you should replace your car or repair it.
As a guide, if your car has done plenty of kilometres and is nearing the end of it's useful life, then paying thousands in repair costs may not be the best course of action. In these situations, it may be more appropriate to consider a car loan to purchase a new vehicle. Obviously, though, whether or not this is viable will depend on your financial situation.
On the other hand, if your car is relatively new and only needs a few minor tweaks, then it make sense to repair. Replacing it would likely be wasteful.
How can I pay for car repairs in instalments?
Well, that's easy – through a lender!
You won't even have to go through the mechanic!
Here's how:
Find a lender through Monzi.
Be approved for a loan.
Pay your mechanic in full.
Repay your lender in instalments over several months.
Can I get car repair loans for hail damage?
Yes, if you've been caught in a violent summer storm and your car is looking battered and bruised, then it may be possible to get instant car repair loans to fix your hail damage. However, with this, ensure you check your insurance before doing so. If you have comprehensive car insurance, then you may be covered for hail damage. As a result, you'll only be left to pay the insurance excess.
What else can I use my cash loan for?
The great thing about personal loans, is they can be used to cover almost any personal expense.
Therefore, you can use it to not only fix your car, but also to cover a rental bond, or even to go travelling!
You can even find more information about refinancing your car loan here.
Responsible lenders
Monzi always works with lenders who take their responsible lending obligations seriously.
In other words, you won't be approved for a loan you can't reasonably afford.
You are able to get access a full copy of the responsible lending guide via The Australian Securities And Investments Commission.
What to do with a car you can't afford to fix
If your car is broken down, don't just give up on it!
Instead, consider applying through Monzi. You could be back behind the wheel sooner than you think!
Need help? You can get in contact with us here.
In addition to this, you can stay in touch with us on Facebook, Instagram, Twitter and Pinterest.