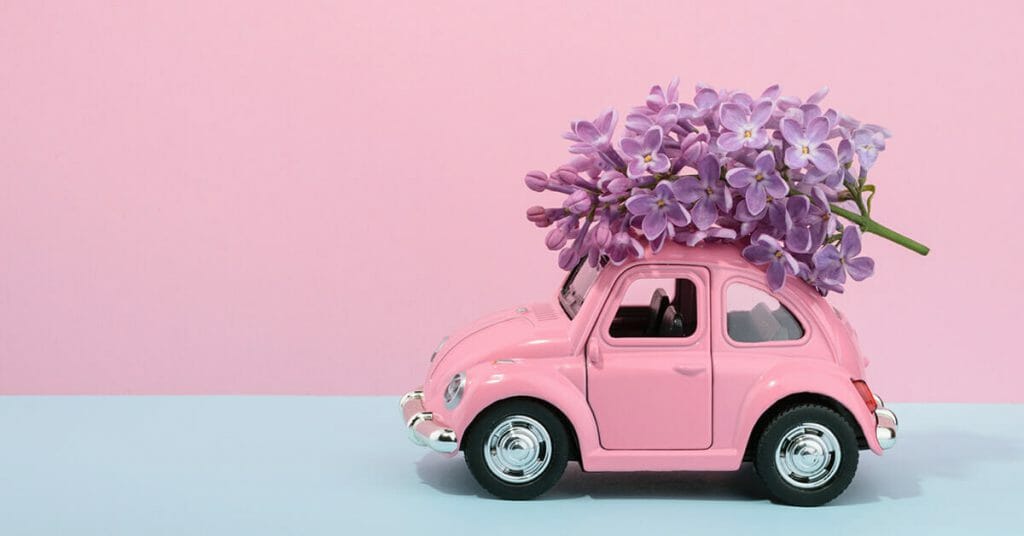 Do you need emergency money for car repairs today? Has the unexpected happened? Maybe you broke down unexpectedly and have been hit with a hefty repair bill for a problem you didn't even know you had. Don't worry, it happens to the best of us. Don't face the heavy burden of finding a lender for a car repair loan. Let Monzi do the searching for you. We will search lenders to find you the best car repair loans Australia. Apply for up to $10,000 quick cash advance today.
Purchasing Your First Car
If possible, most of us would like to avoid auto repair loans by purchasing a reliable first car. With so many options on the market, what should we really be looking for? The big brands promise sleek and modern designs that showcase the most up-to-date technology on the market.
The second-hand market often promises vehicles that are in almost 'perfect condition'. The question is what and who can we really trust? It seems almost impossible to distinguish which vehicle will suit your needs – especially if you are purchasing your first car. So, Monzi has a few inside tips to help you navigate your first car purchase.
Set A Budget
When purchasing your first car make sure you set a budget and try to stick to it. It can be easy to be sucked into the glitz and glam of the flashy red sports car with the high tech interior. A car salesman will do their best to entice you with badges and gadgets. Remember the features you know you need without falling for the upsell. It is important to know your budget from the outset. However, it may be necessary to be somewhat flexible (within reason of course).
It is important to remember that purchasing the car is only part of the cost. You will need to have extra cash for on-road costs. These could include registration, petrol and compulsory third party insurance. Let's not forget, these costs are ongoing. It is best to make sure the vehicle is financially sustainable before committing to a purchase.
Do Your Research
It is important that you do your research before heading to the dealership. Make sure you have some type of idea before heading to make your purchase. Research is the best way to ensure you walk away feeling completely confident with your decision.
Often times it is handy to know the make and model of the car you are most likely looking to purchase. This will mean you can do some prior research as to the best deal. This will also allow you to look at what the car is going to cost in petrol every week or so. After all, there is nothing worse than driving away unprepared for the extra costs headed your way on a regular basis.
Often the best way to get an accurate representation is to look at the reviews on your specific make and model. Websites such as Cars Guide provide a range of different reviews that are handy when shortlisting all the many options. These reviews are written by members of the public so are often very honest and reliable. It is a good idea to look at comments that discuss whether the features of the car are value for money. Are they really worth the extra cash – that's what we all want to know, right.
Don't Be Afraid To Haggle!
Often times you may be able to lower the price considerably by honing your bargaining skills at exactly the right time. Don't be afraid to ask – what have you got to lose. When a dealer believes they have you on the hook they may be open to negotiating a price to make the sale. Car dealerships will often have a budget. This is good news for purchasers if you manage to head in at the end of a sales month. In order to get that extra sale, they may be willing to negotiate a price. So, try your luck!
It is also essential to remember that 'new' doesn't always mean brand 'new'. A new car will always have a build date as well as a compliance plate that shows when it was actually constructed as well as when it cleared customs in Australia. Be aware that there can be a huge difference between these two dates. A car from the previous year should be cheaper than a car from the present year, regardless of it being the same make and model.
Purchasing A Previously Owned Vehicle
Purchasing a used car comes with a new list of do's and don'ts. The basics, however, are much the same. It is always important to remember what your budget is. In order to negotiate the best price, it is always a good idea to know what the market value of the vehicle usually is. Of course, if the car is used this will decrease significantly so make sure you check out what prices other dealers are asking for the same vehicle.
Top Tips For Purchasing A Previously Owned Vehicle
Get the facts
Make sure you ask for a full history of the car before making a purchase. It is best to have a service history in writing.
How many owners has the vehicle had?
Make sure you check how many owners the car has previously had. Lots of different owners and high mileage is usually not a good sign. One owner and low mileage is a good sign!
Has the car been in an accident?
Make sure you ask this question. If the car has been in an accident it may have unexpected mechanical problems in the future. Make sure the car has not been damaged and covered up for the purpose of the sale.
Take the vehicle for a test drive
When purchasing a new car it is always a good idea to take it for a test drive. This is especially necessary when purchasing a used car. Make sure the vehicle is exactly what the seller promised – engine running smoothly and breaks working perfectly.
Have it looked over by a pro
It is always a good idea to have a used car looked over by a professional. It is best not to cut corners in terms of giving a used car the once over. Get a good mechanic to have a look at the current mechanical state of the vehicle and make sure it matches up with what the seller is telling you.
Avoiding The Worst
Navigating the minefield of a car purchase can be difficult for almost everyone. Following some of the handy tips discussed above may prevent future financial pain. We realise not everything in life goes to plan. Yes, the unexpected does happen. Even the best of us usually aren't prepared.
Here at Monzi, we know you can't control everything – sometimes you need a car repair loan. We understand what it means to spread yourself thin sticking to a budget. At Mozi we can find you help when you need it. We are 100% online. This means when you google 'car repair loans near me' or 'car repair loans do they exist' we are only a click away.
Have You Had An Unexpected Breakdown?
Even the best of us have those unlucky days. It feels like the bills are piling up and they are all due at once. Then the unexpected happens. The car breaks down and you have no choice but to take it in for repair.
At the best of times, emergency car repairs are never cheap. Maybe the engine has overheated, or the spark plugs need to be replaced or maybe your brakes are failing. Maybe you've put off having a service for so long and now you're really regretting it. The mechanic sees you coming and smiles with glee.
If your bank account has had a serious workout and it doesn't look like it will survive this fatal blow, why not turn to Monzi. Monzi will find you a lender to suit your circumstance. With many of Australia's best lenders on our side, we are confident Monzi can find a car repair loan that is a match made in heaven. No fuss, no long waiting lines – just car repair short term loans when you need them most.
Car Repair Loans Poor Credit?
Let's face it – we can't be good at everything. A poor credit score shouldn't mean you should face car repair expenses alone. At Monzi our lenders look deeper. We can not guarantee our lenders will not conduct a credit check. However, we do know that they will look at more than just that.
Most of our lenders believe that your credit score is only part of the picture. So, the lender that Monzi matches you with may take into consideration your current relationship with money and how you plan to pay back the loan. Our lenders may take into account your current financial situation to ensure you can comfortably repay the loan. There are many factors that contribute to the approval process for a quick cash loan.
If you need fast auto repair loans don't let bad credit stand in your way. We make it our mission to find you a lender that suits your circumstances. At Monzie we believe in second chances.
How Can I Apply for Car Repair Loans?
So you're in a bind – no stress, applying for a fast car repair loan is easy.
Submit An Application
Jump onto the Monzi website and apply for assistance with a car repair loan in minutes. All you need to do is fill out an application for which can be completed in minutes. We just need a few of the important details from you. The good news is, there is no paperwork. You can submit your small loans application 100% online in the comfort of your own home, however, application approval times can vary.
We Do The Searching
Forget wasting your entire day scrolling through google. Finding a reliable lender to suit your needs can be difficult, et let us do the hard work for you. When we receive your application we will use the latest technology to look at a range of lenders. So, we are confident in the fact we will find a car repair loan that suits your needs. Go here to learn more about travel loan, borrowing money, bond loan and secured personal loan.
Meet Your Lender
In just a few minutes we will do our best to match you with a lender who will try to assist you with financial assistance for your car repair. We know our lenders will do their best to take the weight off your shoulders. So, there is no need to face unexpected car expenses alone. Our lenders will do their best to get you the cash you need as quickly as possible. Sometimes this can even mean you will have the cash today. This will, however, depend on the lender.
What Have You Got To Lose?
At Monzi, we give all our customers a fair go. We are confident in our ability to match you with a lender that will suit your individual circumstance. We understand that there are many bumps on the road of life. Unexpected expenses impacting our financial situation do occur, so, if your car has broken down, let Motzi do the legwork and help you find the best solution for you.