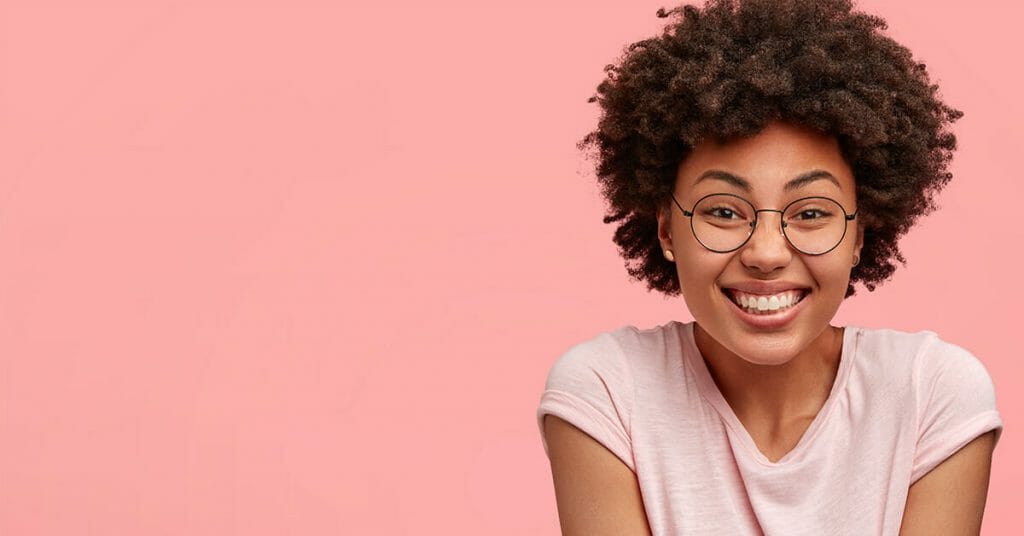 Do you need easy loans today? If you need cash for an emergency expense, Monzi has you covered. It's easy to get caught out with unexpected expenses. When you're cruising along and all of a sudden an unexpected expense slaps you in the face on a Monday morning and your monthly budget is a mess, it's not ideal.
The important thing is what you decide to do next. We know it is often hard to ask for a helping hand but that is what we are here for. At Monzi, we do the legwork so you can focus on the important things.
What Is Easy Loans No Credit Check?
Have you ever stressed about applying for a loan due to the uncertainty of your credit history? Well, you can breathe easy. Although our lenders may look at your current credit rating, this is not all they will take into consideration.
If your credit history is less than perfect our lenders will take into consideration how you are going to pay back the loan. So, this may mean looking at your current financial situation. Do you have a regular income or regular payments being made into your account? What is your work situation? These are the types of things our lenders will take into account when processing your application.
So, if you have spent the day googling 'quick easy loans no credit check' or 'easy loans no credit check Australia', look no further. Monzi's lenders are your best friend when it comes to easy loans.
Centrelink Recipient – Can I Get An Easy Loan?
Centrelink recipients, in some cases, can be eligible for easy loans and finance. At Monzi, we are always doing our best to match our clients with a lender to suit their individual needs. Our lenders will do their best to investigate your individual circumstance to ensure you are given the best chance possible for an easy cash loan.
If you have been googling 'easy loans, no credit check or no job', Monzi may be able to provide you with the outcome you have been searching for. Although our lenders will do their best to give you a chance at an easy cash loan we can not guarantee there will be a loan to suit every Centrelink recipient. If you are currently out of work and relying solely on Centrelink payments this will need to be taken into consideration. So, the best way to find out if you are eligible is to simply apply. Our lenders will be in touch to discuss the ins and outs of your loan circumstances.
Easy Cash Loans Aus
Let's say you're travelling interstate to visit a friend. You've forgotten your credit card and you're in a major pickle. Don't spend all day googling 'easy loans Brisbane'! Monzi is 100% online Australia wide.
Our lenders are here to provide easy loans with zero fuss without the need to wait in lines at the bank. If you apply for a Monzi cash loan the money could be in your account instantly.
We will do our best to provide fast easy loans when you are in a bind. When you apply with Monzi, you can potentially propose your own loan terms, how much you wish to borrow and for how long. Of course, the final say is with your lender, however, they may work with you to determine the best term for you and your finances.
Our experienced team are here to assist you through the application process making it as streamlined as possible. So, you waste none of your holiday sweating the small stuff.
Need A Cash Loan To Suit Your Lifestyle?
At Monzi, we pride ourselves on being 100% online, Australia wide. This means it doesn't matter where you live, we will find a lender to suit you. Whether it be easy loans Darwin or easy loans Hobart, Monzi is here to help when you need it. We understand that finance is often needed for a large range of reasons. Maybe you need urgent bathroom renovations, extra cash to pay for car registration or easy loans for Christmas. Monzi is here to find a lender that will provide easy loans same day.
Why Would I Need A Loan?
Easy loans and finance can be taken out for a whole range of reasons. However, our lenders understand that big payments can crop up with no warning at all. This is where we can lend a hand. So, all you need to do is apply. It's fast and simple – 100% online.
Car Loans
Maybe you have decided it is time to purchase a car, you can't take the bus to work any longer. Or, maybe you own a car but didn't budget for it to break down on the way to work. Who does?
Monzi can find you a lender who will provide you with easy cash loans for auto repairs. Our lenders understand that sometimes the budget is stretched thin and you just can't cover that new spark plug. Don't waste your day scrolling through pages of google searches to find an auto repair lender, let Monzi do the legwork for you.
Cosmetic Surgery Loans
Cosmetic surgery is on the rise around the world. Many procedures are becoming more common than ever. At Monzi, we can provide you with a lender to help out. Changing/correcting something about yourself is easier than ever with easy loans. Maybe you need some cosmetic dental work, a rhinoplasty or a breast augmentation. At Monzi, we will do our best to find you a lender that can make your cosmetic surgery dreams come true. No fuss, no lines or long wait times at the bank – your application can be completed online in minutes.
Renovation Loans
Renovating can be the most stressful experience you will go through. Dealing with an array of tradesman as well as organising your finance – it's bound to drive you crazy!
Maybe there's a tree root through the pipes and the plumbing just got a whole lot more expensive. Why not take the stress out of the whole experience? We all know that the budget is always blown when you mention the word renovation. So, if you've hit a speed bump turn to Monzi. We will find you a lender who may be able to offer you a loan.
Monzi may be able to find you a lender to provide financial assistance when your renovation fund is running a little dry. Why say no to that newly renovated kitchen – let us do the hard work while you focus on making your home renovation dreams a reality.
Holiday Loans
Why not take that break you've been dreaming of? Don't let finance stop you! Here at Monzi, we can assist you to find an easy loan to make your dream holiday plans a reality. Always wanted to head to Fiji? Or, maybe European Summer is calling – whatever your ideal vacay – we will do everything we can to find a lender that can make it happen! So, why not apply today and see where Monzi can take you… we can already hear the cocktails calling.
What Happens When We Find You A Lender?
If we have successfully found you a lender then our work here is complete. The lender themselves will take over from here. The process will usually include negotiating the terms of your loan and organising a direct debit to make the repayment process easy and simple. Your lender will offer you a contract, however, it is best to keep in mind that you are under no obligation to except if it doesn't suit you.
What if I can't make a repayment?
If you think you're going to miss a payment it is best to let your lender know. Some loan types may include other payable fees and charges. If you do miss a repayment on your loan, there may be additional fees that apply. To find out more about fees and charges for loans, feel free to give our customer service team a call or pop an email in. We're happy to answer any questions you may have.
Can I Change My Repayment Structure
Your repayment structure is subject to your individual lender. However, our lenders can know that life happens. .Sometimes for whatever reason, you may need to delay payment or rearrange your direct debit. Just get in contact with your lender and they will do their best to make an alternative arrangement. Most lenders, however, will require 24 hours notice before the next payment is due to make changes but it's best to check this out with them when you sign your contract.
How Can I Apply?
At Monzi, we make the application process fast, simple and easy! This means more time for you to focus on what really matters. Applying for an easy loan has literally never been easier!
Submit your application online. We will just need a few details to pass onto the lender we match you with. This form shouldn't take more than a few minutes.
Forget scrolling through pages upon pages of google searches to turn up a lender. Let us do the legwork for you! We will match you with a lender within minutes. No stress – let us work for you!
We match you with your lender. After we have located a lender that is going to suit you we will put you in touch. This is where our journey ends – our trusted lender should take it from here. You will be stepped through the fast and simple loan process with the cash in your account ASAP!
Can We Help People With Bad Credit?
Yes! We can. If you have bad credit, and you're looking for quick cash, then we can find a lender that offers quick cash for bad credit. The lenders we find can look more than just your credit score. They can also look at your current relationship with money.
So, what are you waiting for! Send in an application today. Don't struggle to make ends meet when Monzi can hook you up with a reliable lender to give you a hand. Take that Fijian escape you have been dreaming of; why not complete the kitchen renovation or get the cash you need for that unexpected emergency. Don't let finance stand in your way. Don't stretch the budget to breaking point. Let Monzi match you with a lender today!