Drive away in your car today with a new car loan. Fund the purchase of your a vehicle with personal loans up to $15,000. Keen to know more? Monzi's here. Our comprehensive guide will run you through all the key details to help you decide if the product is right for you. Let's go.
The loans offered by our network of lenders are personal loans. Unlike traditional car finance, you may not be able to use the car you intend to buy as security against the personal loan. Instead, you will need to nominate one of your existing assets as collateral.
New car loan
A car loan is exactly what you would expect. It's a loan that you can use to fund the purchase of a new vehicle. Simple, right?
Through lenders offering personal loans, you can borrow amounts ranging from $2,100 to $15,000. Moreover, you might have a choice of repayment terms ranging from 12 to 24 months.
In short, you get that cash you need today while the costs are spread over the coming months. With a car loan, the car of your dreams may be more accessible than you thought.
While this provides a brief overview, there's much more you need to know. Read on for Monzi's A to Z guide. Let's go. Learn more about loan against my car that is paid off here.
Bad credit car loans
If you're one of the many Aussies with bad credit, there's some good news. These days, there are a number of great, online lenders who may be willing to accept bad credit applicants.
In assessing your application, they'll look at more than just your credit score. Your current budget may be just as important.
If you're in a secure financial position then you may be able to access the car loans you need even if your credit history isn't the best. However, approval is never certain.
If you do have bad credit, one option could be to apply for a secured personal loan. If you guarantee your loan with an asset then lenders may be more prepared to consider your application or may even be willing to offer lower interest rates. However, more on that soon.
New car loan no credit check
So, you want a loan without a credit check being performed? While they may be offered by some lenders, unfortunately they may not always be an option.
In short, lenders use credit checks to assess your history as a borrower. From there, they can get an idea of your reliability and how likely you will be to repay your loan.
However, as mentioned, some lenders may be willing to bypass this step. As a result, you can potentially finance your new car without a credit check.
Although, this is far from certain and may not be possible. It will simply come down to the lender's assessment policy.
In any case, if you've bad credit, a credit check may not be the end of your application. Lenders are now more prepared to consider bad credit applicants for finance and may assess your income and expenses too. From there, they'll make a decision about your suitability for credit.
Secured car loans
With a secured loan, the lender must sign over an asset as security in order to guarantee the loan. In the event of default, this asset can be repossessed by the lender and sold to recover their losses. So, how does a secured car loan work?
In essence, it's the same. When you apply for a secured car loan, you'll need to sign over one of your existing assets as security (e.g. another car you own). From there, you will get your cash and can purchase your new vehicle.
Secured loans come with two benefits. First, you can potentially access a greater loan amount. Second, you may be offered more competitive interest rates as the lender's risk is reduced. However, the risk is that if you are unable to make your repayments then you may lose your asset.
As a result, weigh up the pros and cons before making any decision.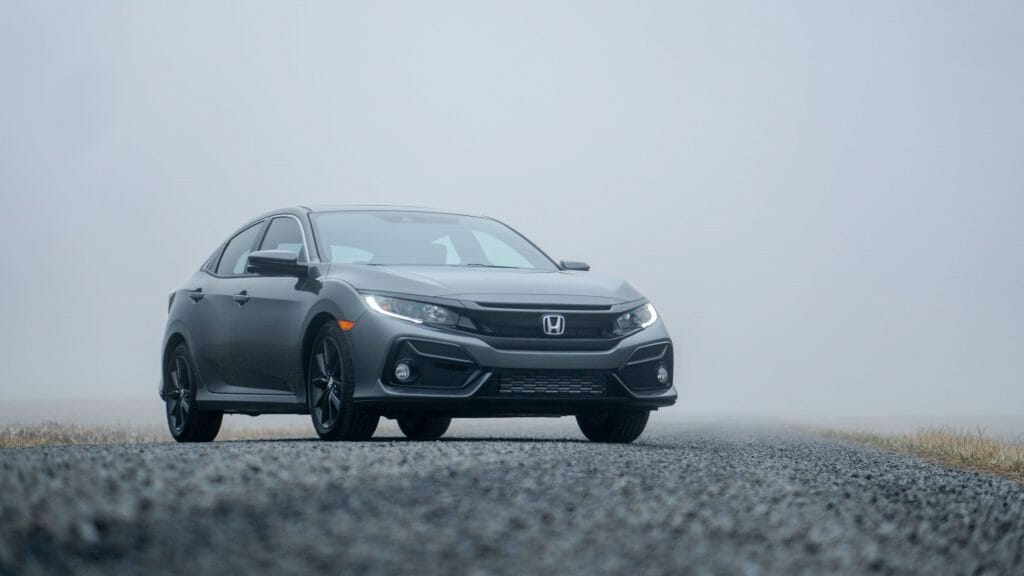 Car loans Australia calculator
Not sure what your repayments will be? A car loan calculator will clear that up for you. Best of all, there are a range of free calculators online that you can take advantage of.
Just enter your loan amount as well as the interest rate and repayment period and you'll get an estimate of your total loan cost and repayments. From there, you can compare it to your budget to determine if it is right for your situation.
Remember though that these repayments are only an estimate. They are non-binding and are only there to give you an idea of what your repayments could be. If you apply and are approved for a loan then your lender will determine your final repayments.
What's a good interest rate for a car loan?
In short, it's tough to say what a competitive interest rate may be given that they can vary depending on the loan you apply for.
To make this more clear, lenders may consider a range of factors in order to determine your interest rate. Moreover, their individual policies may influence this too.
In any case, considerations for lenders include:
Secured or unsecured loan: if you secure your loan, lenders may offer more competitive rates.
Your credit history: if you've been a reliable borrower in the past then you may be offered a better interest rate.
The loan amount and repayment period: the interest rate on a large loan may be different to a small loan.
Car loan comparison
When it comes to finding a loan, shopping around is a must. Compare your options to find the best deal; it can potentially save you a ton of money and even make your dream car more accessible.
If you're new to the borrowing game however, then you're probably wondering what to compare. That's ok! Monzi's here. Check out our simple list of features to consider:
The interest rate (aim to find a low rate)
The fees and charges applied
How much can you borrow?
What repayment periods are available?
Who is the lender? Do they treat their borrowers well? Check their reviews to make sure.
For further details, visit Moneysmart's article on car loans. It will run you through more of the key considerations as well as what to be aware of.
Can you pay off a new car loan early?
Yes. Some lenders may offer you the option to pay off your loan early. If you've got the required cash in your savings, then getting out of debt early may not be the worst idea.
However, there are a few things to consider.
First of all, if your current repayments are manageable and you are on track then there may be no need to exit your debt early. Simply keep the money in your savings and continue to make your repayments as scheduled.
Second, check if the lender will apply an early exit fee. This is an additional cost applied if you pay off your debt early. Will it may not be significant, it is extra cash that you are required to pay.
Ultimately though, it's your decision. So, consider what's best for your financial situation and go from there.
Is it better to get finance from a lender or dealership?
In short, Monzi is unable to say.
While lenders will offer personal loans, many dealers will offer finance options too. As a result, it will be up to you.
Our advice, compare the two options to decide which is the best deal. Select the more competitive interest rate or the finance option with more favourable terms.
One benefit for dealership finance is that it is typically more convenient. You can organise It through the dealer when you purchase your car. However, car loans do come with quick outcomes and easy applications.
Ultimately, there are pros and cons to both. Do your research and decide which option is best for you.
Should you finance a car?
The answer to this depends on your personal and financial circumstances.
Obviously, relying on credit isn't ideal as any money that you borrowed must be repaid with interest. However, in many cases there is no other option. Cars are expensive and having the cash on-hand often just isn't possible. As a result, a loan may be your only option.
In saying this, loans aren't necessarily a bad option, so long as they are managed properly. You get the cash you need now while the repayments are divided evenly over a long period. As a long as you only borrow what you can afford to repay then there may be no issues.
After all, there is a reason why car finance exists. For many, it is the most realistic and manageable option to buy a car. However, consider your budget and financial situation before applying.
Your financial situation
So, you need a new car but you're not sure what you can afford? That's ok, it's a pretty common problem.
If you're not sure where to begin, our advice is to do a complete assessment of your financial situation. From there, you can calculate what repayments might work for you.
As part of your financial assessment, consider the following:
Your income, savings and assets
Your day-to-day expenses (may include rent, food, utilities etc.)
Any outstanding debts or major upcoming expenses
Cost-cutting options to reduce the amount you need to borrow.
Any other relevant information (e.g. benefit payments)
As a word of advice, never skip this step. You should not apply for a loan without knowing exactly what you can afford to borrow. Understanding your financial situation gives you the best chance to pay back your loan on-time with no issues.
What is the average car repayment?
Monzi cannot say what the average car repayment will be. That's because car loans vary greatly. Not only is it affected by the make and model of the car you are buying but your financial situation too.
For instance, if you've saved a lot of money already, then your loan amount will be smaller. This will obviously reduce your repayments too.
On the other hand, if you are relying more on credit then you will need to borrow a greater amount. This will likely increase your regular repayments too.
Throw in the interest rates, fees and charges applied to your loan and you'll realise that loans are influenced by a range of elements. As a result, providing a definitive average is tricky.
New car loans and Monzi
At Monzi, while we do not offer car loans ourselves, we may be able to put you in touch with a lender who offers personal loans.
Moreover, you can use your funds to cover the purchase of a vehicle. Just bear in mind, you cannot use the vehicle you intend to buy as security against the loan. Instead, you must have an existing asset of adequate value.
| Personal loan | Amount |
| --- | --- |
| Small loan | $2,100 to $2,000 |
| Medium loan | $2,001 to $4,600 |
| Large loan | $5,000 to $15,000 |
You may be eligible for up to $30,000 if you meet certain criteria.
What can I use Monzi for?
At Monzi, we're all about flexibility. That means working with a wide panel of lenders to help as many Aussies as possible. Consider using Monzi if you need to cover any of the following:
Apply today.