Used car loan potentially available from $2,100 to $15,000. Personal loan to cover the cost of a used car. Get an outcome in minutes. Apply now.
Please note, you will need to use one of your existing assets as security for loans over $2,000. Moreover, you cannot use the used car you intend to buy as security.
Used Car Loan: Monzi investigates
A used car loan could be the right finance option to help you fund the purchase of a second-hand vehicle.
With Monzi, you can potentially access these loans up to $15,000. All it takes is one simple application, and we may be able to pair you with a potential lender. Apply during business hours and you might be paired with a lender in just 60 minutes.
Best of all, you get the money you need to drive away in your car today while the costs are divided evenly into a series of repayments.
Dreaming of that new set of wheels? Try Monzi today. It's a convenient way to find a possible lender online.
Can I get finance on a used car?
Yes.
From bad credit car finance to used car loans there are ways to help cover the purchase of a second-hand vehicle.
At Monzi, we can help you find them. As a lender-finder service, we can potentially match you with one of our great lenders.
Each of our lenders offers a range of loan products meaning you can borrow from as little as $2,100 all the way up to $15,000. Learn more about loan against my car that is paid off here.
Keen to get behind the wheel of your new car? Apply with Monzi. We may be able to help you access the finance you need.
How do used car loans work?
Used car loans work the same way as any other personal loan.
First, you apply and, if approved, the cash will be transferred to you. From there, you can then purchase the used car that you've had your eye on.
Finally, you'll need to repay your loan through a series of on-going, regular repayments made over the months or years that follow. Best of all there may be Aussie short term loans and long term options available.
Please note, the personal loans potentially available through Monzi's network of lenders do not function like typical car loans. In other words, you cannot use the car you intend to buy as security. Instead, you must already have an existing asset of adequate value.
What is a secured car loan?
With a secured loan, you must sign over an asset in order to guarantee the loan. With a secured personal loan from Monzi's network of lenders, you must attach one of your assets as security against the loan. Lenders are often able to consider the following as security:
Please note, the vehicle you use as security cannot be the car you are about to buy. You must already be the registered owner of a different vehicle.
Is it better to finance a car or pay cash?
In short, it will come down to your individual financial situation. As a result, Monzi is unable to provide guidance on this issue.
As a general rule, paying cash is typically more cost-effective as you are not required to pay the interest that is attached to a car loan rates.
However, realistically, having the cash-on-hand to cover the purchase of your vehicle is often not possible. With a used car loan, you get the cash you need, while repayments are divided evenly over a period of months.
To sum up, before making any decision, consider what's best for your financial situation. Consider using a tool such as the ASIC's Moneysmart budget planner to better understand where your cash is going each month.
Used car loans with Monzi: how to apply
Before you even think about applying, make sure you are eligible. Monzi has four boxes you must tick. Check them out:
18 years of age or older.
Australian citizen or permanent resident.
Have an active contact number and email address.
Have an online bank account with at least three months of transaction history.
So, you're eligible, what now?
It's time to apply. At Monzi, our application process is simple. Just follow these steps:
Use the loan slider to select the amount you wish to borrow and your ideal repayment period.
Enter the required personal and financial information.
Wait while we try to pair you with an available lender.
If you are paired with a lender, they will be in contact to complete an assessment.
Can I get financed for a car with bad credit?
Yes; at Monzi, we associate with plenty of lenders willing to potentially offer unsecured personal loans for bad credit.
While they may examine your credit history, they'll look deeper too. In short, these lenders will assess your financial situation as a whole.
By looking at the balance between your income and expenses, lenders can get a sense of what repayments may be affordable for you.
While approval is not certain, your credit history won't necessarily stop you from accessing credit. Your current budget may be just as important.
Can I get a car loan with a credit score of 500?
You may be able to get a loan with a credit score of 500. After all, Monzi works with lenders who are willing to consider bad credit applications.
They'll assess your application like any other and provide you with an outcome. However, approval is never certain.
Moreover, keep in mind that bad credit loans may attract higher interest rates to account for the lenders increased risk. As a result, ensure you shop around before reaching any agreement.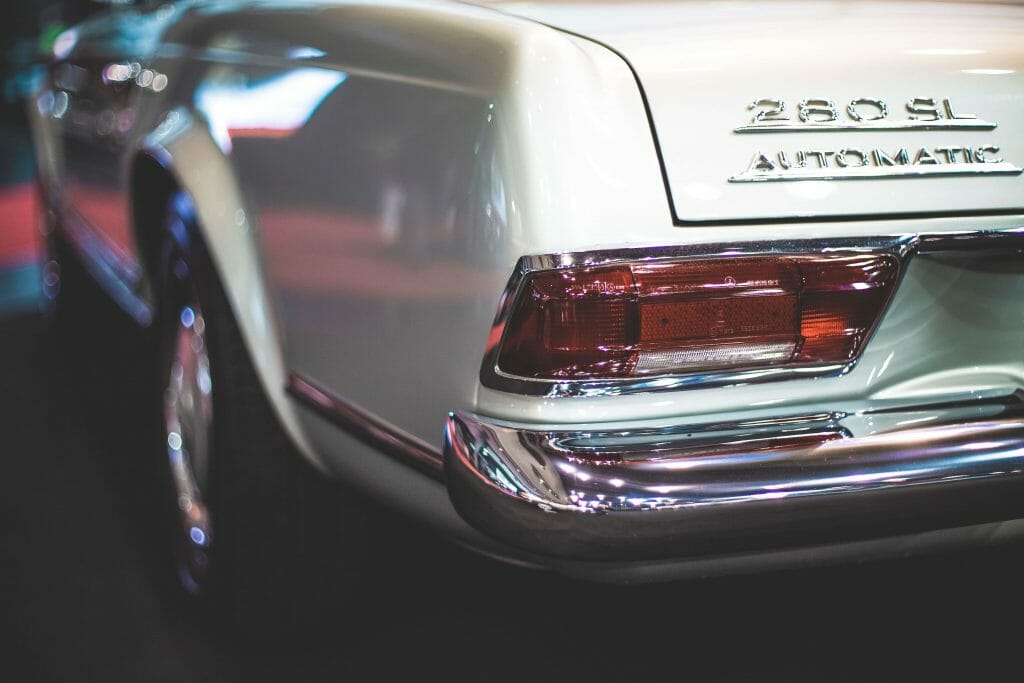 What is a good interest rate for a used car?
The interest rate you are offered may be influenced by a number of elements. As a result, it is difficult for Monzi to say what a reasonable interest rate may be.
More often than not, lenders will calculate your interest rate based on the amount you are looking to borrow, your credit history and whether the loan is secured or unsecured. Therefore, there is a number of factors that determine what interest rate you may be offered.
Can I get a used car loan for 4×4 accessories?
Yes.
At Monzi, we work with lenders offering car loans from $2,100 to $15,000 that you can spend on your used car. With this, if you've got your eye on a few 4×4 accessories such as winches, new tyres or even roof racks, then we may put you in touch with a lender. However, just remember that you should only take out a loan if you need to. Borrowing money just to purchase accessories may not be a wise financial decision.
Car loans comparison
Finding the right loan is crucial as it can potentially save you a ton of money.
Not sure what to look for? Make sure you consider these factors before agreeing to a loan:
How much can you borrow?
What is the interest rate?
What feels and charges will be applied?
Secured or unsecured
The lender: ensure they have plenty of positive reviews.
How do I find the right used car?
Generally, when you buy a used car, it may come with some wear and tear. As a result, there are a number of things that you must do to ensure that you don't buy a lemon.
Firstly, take it for a test drive. Make sure that the car runs how it should and that all the gauges and features work (e.g. the windscreen wipers). Next, inspect the car thoroughly for signs of damage and wear. With this, take a look at the bodywork, the interior and under the bonnet. Finally, confirm that the previous owner has all the relevant paperwork and service history.
By completing these steps, you may find the right used car at a great price. Just remember that buying a used car may be risky, so always do your due diligence.
Finally, if there a few dents to the bodywork, don't fret. Mobile dent repair services could have your problems sorted in no time.
Apply now
Ready to begin? Monzi is ready to accept your application. Let's go.
Keep in touch with us over on Facebook, Instagram, Twitter and Pinterest.