Unsecured personal loan bad credit. Apply for bad credit loans from $2,100 to $15,000. Easy loan application. Secured and unsecured available.
What is an unsecured personal loan bad credit?
To begin, unsecured loans are not guaranteed by one of the borrower's assets. Generally, lenders offer unsecured loans at smaller amounts than secured loans. Generally valued at $2,000 and under, you may be eligible to apply for up to $5,000, depending on the lender.
Next, personal loans are a type of loan used to cover personal costs. Therefore, they are unlike mortgages or car loans. You can apply for both secured and unsecured personal loans.
Finally, bad credit loans are available to Aussies with poor credit history. While banks and credit unions may be more critical, bad credit lenders operate differently. In short, a few bad credit listings may not stand between you and approval. Some lenders may offer loans to people with bad credit. Learn more about payday loans no credit check here.
What can I use my unsecured personal loan bad credit for?
As we mentioned above, you can use your personal loan for essentially any personal cost. Whether you have an urgent expense to cover, or you're looking to take out a travel loan for your next holiday, it's all possible.
Here are some of the more common reasons for applying for a personal loan:
Weddings. Thinking about the big day? You could use your loan to buy your engagement rings, the wedding cake, or anything in between.
Medical costs. Certain medical expenses like dental work or medicine.
Pets. Keep your furry friend happy with pet finance.
Car repairs. Get back on the road sooner with a loan for car repairs.
Moving home. Don't sweat it out by yourself – hire all the vans and manpower you need with a relocation loan.
Can I get an unsecured loan with bad credit?
You're welcome to use Monzi's service regardless of your credit score.
Please note, however, Monzi does not approve your application. Approval is at the discretion of individual lenders. Therefore, we cannot guarantee you will be approved.
In addition, if you borrow less than $2,000, the this will be an unsecured cash loan with fast approval. Conversely, you can apply for a secured loan of over $2,000. Attaching security may improve your chances of approval. Read more about bad credit loans Australia guaranteed approval here.
Difference between a secured and unsecured personal loan bad credit
Well, the clue is all in the name. Secured loans are backed by an asset, whereas unsecured loans are not.
Lenders may require you to use an asset as collateral against loans over $2,000. This is because it is potentially risky to lend large amounts of money to consumers with a poor credit history. Attaching security, however, adds a guarantee the borrower will repay their loan correctly.
In short, it may be easier to be approved for a secured personal loan with bad credit. Furthermore, secured loans might come with lower rates and fees.
Can I get small unsecured loans fast?
Need a quick cash loan? Monzi can definitely try to help with that.
In short, lenders within our network might assess your application super quickly, so they can potentially offer fast approval loans. However, we cannot guarantee outcome times.
Once an application leaves our system and pairs with a lender, it is out of our hands. In other words, the outcome time is at the mercy of the individual lender.
Moreover, the nature of your application can affect speeds. Some applications may be assessed quicker than others. For example, small loans fast might take almost no time.
Generally, however, it may only take a few minutes to apply for fast and easy loans with Monzi. From there, we'll do our best to pair you with a lender in under 60 minutes during business hours. Finally, depending on the lender, you may receive an outcome the same day or next business day.
Is there an unsecured personal loan bad credit with guaranteed approval?
No loan is ever guaranteed. Moreover, any lender offering loan approval no matter what might be a scam. Let's tell you why.
Australian consumer credit law required all lenders to lend money responsibly. In other words, consumers should never be offered a contract that is unsuitable. To ensure consumers are only offered suitable loans, lenders need to take the following steps.
Inquire into the borrower's current finances, goals and objectives
Take steps to confirm the above is true
Assess whether the loan is suitable, based on the above information.
As you can see, lenders offering a loan without any sort of assessment is not lending responsibly. Be cautious around any lender offering guaranteed approval.
Are there loans available for really bad credit?
Yes, potentially. However, we should note, your credit score is only one part out of a whole myriad of assessment criteria.
Let's take a working example to make things clearer.
Consumer A has a pretty normal credit score. In fact, their credit score is better than the average applicant. However, they are denied for the following reasons:
Unstable income
Poor repayment history with other lenders
Applied as unsecured.
Now, consider Consumer B; Consumer B has a very poor credit score, much worse than Consumer A. Their application, however, is approved, because of:
An asset of adequate value used as security
Good repayment history with other lenders
Regular and consistent income and expenses.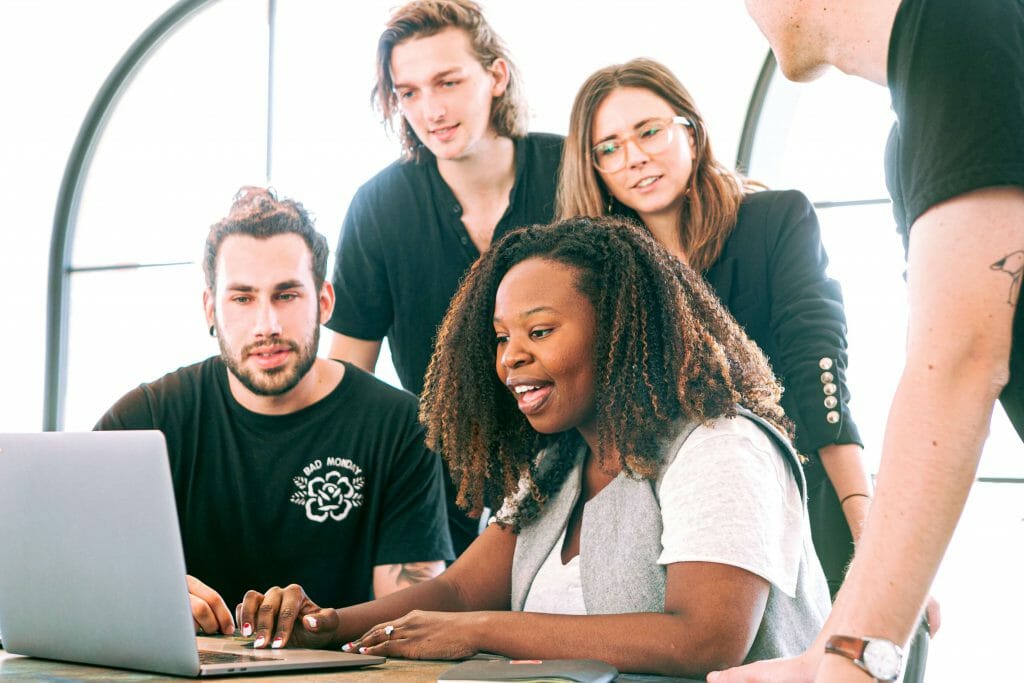 What is the best unsecured personal loan?
This question is impossible to answer. After all, the best loan for one consumer may be different from another. As a general rule, however, an unsecured loan may be a good fit if it:
fulfils your needs and objectives; and
you are able to afford the repayments without significant hardship.
At the end of the day, nobody understands your situation better than yourself. Therefore, weigh up your situation against the pros and cons of an unsecured loan.
Can I get a loan with no credit check?
Potentially, however, Monzi cannot guarantee it. After all, a credit check may or may not be part of a lender's assessment policy.
More to the point, Monzi is unable to speak on behalf of other companies. In short, a no credit check loan is completely out of our hands.
Keep in mind, if you're approved, the loan details will be listed on your credit file.
Do unsecured loans hurt your credit score?
In short, it depends on how you handle your loan contract.
For example, if you continually miss repayments, obviously, your credit score will be negatively effected. In addition, multiple applications for credit will also impact your score.
How does an unsecured personal loan bad credit work?
Here's what you can expect from an unsecured personal loan bad credit:
Consumers apply for a loan valued at $2,000 and under.
No asset is used as security.
Lenders assess application and provide an outcome.
If approved, repayment terms may be up to 12 months.
Borrowers repay their loan through direct debit.
Once the loan is settled, the direct debit stops.
Can I get an instant decision on an unsecured personal loan bad credit?
Lenders will do their best to assess your application as quickly as possible. Depending on when you apply, as well as your application, you may receive an outcome within an hour.
There are, however, certain variables that may affect how quickly you get an outcome on an instant loan for bad credit application.
Lenders. Lenders may vary in how they assess applications. As such, outcome speeds may vary depending on the lender.
You. The nature of your application may also affect when you get an answer. In short, some applications may be very straightforward to assess, while others may take more time.
When. Lenders have their own normal operating hours, just like any business. Apply outside of these hours, and you may only receive an outcome the next business day.
How do I make repayments?
Lenders set up a direct debit from the consumer's income account. Then, repayments are automatically deducted on the agreed-upon schedule. Once the loan is settled, the direct debit stops.
Depending on your lender, you may be able to choose between weekly, fortnightly or monthly repayments. This will, however, be determined by your lender.
What happens if I miss a repayment?
Lenders will charge fees for missing repayments. Your contract will include all charges and fees associated with your loan.
Get in contact with your lender if you know you will miss an upcoming repayment. Generally, if you give your lender enough notice, they may be able to cancel or reschedule your repayment for a fee. Moreover, your credit report will not record the missed repayment.
If you, however, fail to notify your lender, the missed payment will be recorded on your file. The missed payment may negatively affect your credit score.
I've lost my job – how do I repay my loan?
Life will often throw some curveballs your way. You may, for example, lose your job or badly injure yourself and can no longer work. If this is the case, get in contact with your lender as soon as possible.
You may be eligible for a hardship adjustment if you meet certain criteria. You may be eligible for hardship if you:
lose your job
injure yourself so you're no longer able to work
fall ill and can no longer work
split up with your partner.
Thinking of applying for hardship? Here's how:
Get in contact with your lender
Let them know you wish to apply for hardship
Provide documented evidence of hardship (bank statements, medical certificate etc.)
Lenders assess your application
Lenders may offer a repayment plan if approved.
Ready to apply?
Deleted:
All applications take place online. Consumers can scroll up to the loan slider to begin.
Deleted:
Need a hand with anything? Head over to our handy FAQs page.
Deleted:
Didn't find the answer you were looking for? No stress – just shoot us an email at [email protected].
Deleted:
Keep in mind, we have no control over your application once it leaves our system. In other words, if Monzi pairs you with a lender, you will need to direct your questions towards them. After all, Monzi cannot speak on behalf of the individual lenders within our network.
Deleted:
Keep up with Monzi on Facebook, Instagram, Twitter and Pinterest.