Bad credit car loans may be a great way to help cover the cost of a vehicle. Monzi works with lenders potentially offering bad credit personal loans from $300 to $10,000. In turn, consumers can put their personal loan towards the purchase of a vehicle.
Monzi is a lender-finding service. We do not offer financial advice. Consider seeking independent legal, financial, taxation or other advice to check how the information and ideas presented on this website relate to your unique circumstances.
Please note
Bad credit car loans found through Monzi's lender-finder service are personal loans. Moreover, any loan over $2,100 is secured. However, consumers cannot use the vehicle they are looking to buy as security. Instead, consumers will have to use one of their own existing assets as collateral against the loan.
First things first – what is a car loan?
Having a car of your own equals freedom. Indeed, getting your P plates and your first set of wheels is like taking your first step across the threshold into adulthood.
Purchasing a car, whether it be brand-spanking new or a well-loved second-hand motor, can often be expensive. As a result, most people will find themselves applying for car finance at some point in their lives.
The most traditional ways of financing a car include:
Bank loan
Using a credit union
Bad credit car loan dealership financing
Personal loan
What are bad credit car loans through Monzi?
As the name suggests, they are personal loans available to borrowers with poor credit, designed to cover car-related expenses. Specifically, this could include:
Purchasing a vehicle
Covering registration
Repairing a vehicle
Any other vehicle-related cost
Moreover, you could even use your personal loan to purchase things like a jet ski or a motorcycle.
If in the past, you have defaulted on credit, declared bankruptcy or entered into a Part IX Debt Agreement, you may be considered risky to traditional lenders. As a result, car loans bad credit may be an option.
Things to consider before applying
Before shopping around for personal loans online, there are certain things you should first consider. Specifically, the availability of loans for people with bad credit may vary between lender; these differences may have a big overall impact on repaying your loan.
So, when considering a loan product, ask yourself the following questions:
What is the interest rate?
Interest is paid by borrowers to lenders on top of the principal sum, expressed as an annual percentage rate.
Obviously, the interest rate will play a huge part in determining how much you will pay in total. As a result, it is always important to know exactly what the interest rate is on your loan.
Bear in mind, lenders will charge higher interest to consumers with poor credit. Therefore, if you have bad credit, you are unlikely to be offered the best car loan rates in Australia.
What is the repayment term?
Depending on the lender, as well as the loan product you apply for, your repayment terms may range anywhere from several months to years.
A short repayment term can decrease the overall amount of interest you pay on top of the principle, allowing you to get out of debt sooner. However, the regular repayments will be higher.
Alternatively, a longer repayment term lowers your regular repayments but will increase the total amount of interest you pay, as well as take you longer to settle your debt.
Weigh up your financial objectives and pick the option that best suits you.
Do you have the option of making extra repayments?
Consider how flexible repayments are for bad credit rating car loans. Specifically, are you able to make additional repayments if you wish? Moreover, will you be charged a fee for paying your loan out early?
For example, if you're the type of person who would like to put any spare cash you have at the end of the month towards your loan, a loan without early payout fees is probably ideal.
What fees are charged on car loans for bad credit?
Besides the principal amount and interest, your repayments may also incorporate any additional fees and charges. While lenders can all vary, typical fees and charges include:
Upfront fees (e.g. establishment fee)
Ongoing fees (e.g. monthly or administration fees)
Penalty fees (e.g. direct debit dishonour fees)
Monzi – Australia wide
Our business model is 100% online. This means no paperwork, no phone calls and no trips to a physical branch. However, being 100% online also means we can help borrowers from any corner of Australia.
Below are some examples of the types of loans our past customers went on to be approved for with a lender:
| Bad credit car loans Australia | Amount (AUD) | Approved |
| --- | --- | --- |
| Bad credit car loans Brisbane | $2,500 | ✓ |
| Sydney bad credit car loans | $4,000 | ✓ |
| Car loans Adelaide bad credit | $4,600 | ✓ |
| Bad credit car loans Perth | $8,000 | ✓ |
| Bad credit NSW car loans | $10,000 | ✓ |
Please note, the above examples may not necessarily reflect the loan amount you may eventually be offered.
I'm unemployed: can I still get a bad credit car loan?
Unfortunately, both bad credit and being unemployed can make it challenging to access fast cash loans. Moreover, a combination of the two can make it almost impossible. Having said this, there may be a few lenders who can help.
Most importantly, though, if you need loans for unemployed to purchase a vehicle, then you must prove that you are earning a regular income. This income won't be a wage. However, some lenders may accept Centrelink payments as income. Although, terms and policies vary between lenders, meaning it may depend on the lender that you are dealing with.
Without income, lenders will reject your application immediately. This is because you won't have the capacity to make your repayments.
Finally, keep in mind that even if you can show that you receive an income, approval is still far from certain. Lenders will assess your entire financial situation, including your credit history, to determine if you should offer you a fast cash loan with bad credit.
Tips for buying a second-hand car
Purchasing a second-hand car might be a sensible decision for anyone looking to save. After all, the value of a new car plummets as soon as you drive away from the dealership.
The one downside to buying used cars is, obviously, risk. Used cars are often not backed by the manufacturer's warranty, and as a result, require buyers to do their own research before pulling out their wallet.
To make life easier for you, we've included a few of our favourite tips for purchasing a used car.
1 – Contact the seller
If you have your eye on a particular vehicle, get in contact with the seller to find out more about the car. After all, a few pictures online can only tell you so much.
You could, for example, consider asking questions like:
How long have you owned the vehicle?
Why are you choosing to sell it?
Has the car ever been damaged or in a crash?
Are there any issues with the car not shown in the photo?
Will it pass a roadworthy inspection?
Do you have the car's service history?
Keep in mind, obviously, sellers may not be forthcoming about the negative aspects of their car. So take everything with a grain of salt. In short, it is always best to inspect a vehicle yourself.
2 – Condition over kilomteres
The fewer the kilometres on the car the better. However, this may not be the be-all and end-all, especially with older vehicles. Therefore, always consider the condition of the car itself.
For example, rubber seals and hoses will wear out eventually, regardless of the kilometres on the odometer.
A good rule of thumb is to look at the interior cabin of the car. Ask yourself, if the previous owner has been driving around in a mobile rubbish bin, what level of care would they have put to the engine?
3 – Inspect thoroughly
Always try and inspect the car physically before committing to any purchase. If you aren't an expert, here are some of our tips:
Always aim to line up inspections during daylight. Checking a car in the dark may hide any scratches, dents, rust or other defects.
Inspect for rust around the car, as it may indicate the car has been repaired after a crash.
Look under the car for any signs of oil leaks.
Check around the oil filler cap for a white substance. This could be an indication of a leaking head gasket (a very expensive fix).
Check the tread on all tyres, including any spares.
Always make sure every seatbelt is safe and works correctly.
Try and start the car when it's cold, as this can quickly reveal any issues. If the seller has warmed the car up before you, it may be an attempt to hide certain problems.
4 – Faulty airbags
Between 1999 and 2017, around 2 million cars were sold with faulty Takata airbags. Since then, these cars have been recalled to have their airbags replaced for free. Obviously, however, some car owners are yet to get around to it.
You can check whether the car you're looking to buy is affected on productsafety.gov.au. If the car model has been affected, ask the seller for documentation of the airbag replacement. If they do not have the documentation, do not purchase the car. Faulty airbags can cause serious harm and potentially even death.
5 – Shop around
There has never been a better time to nab a great deal on a used car. Not only are there more cars than ever, but the number of platforms to buy and sell vehicles has exploded.
From well-established websites like Carsguide to newer platforms like Facebook Marketplace and Gumtree, as well as used car dealers, there are so many options for consumers.
While the sheer number of available cars may be overwhelming, the level of choice can only be a good thing. Therefore, spend a good amount of time shopping around to find a good deal on a set of wheels.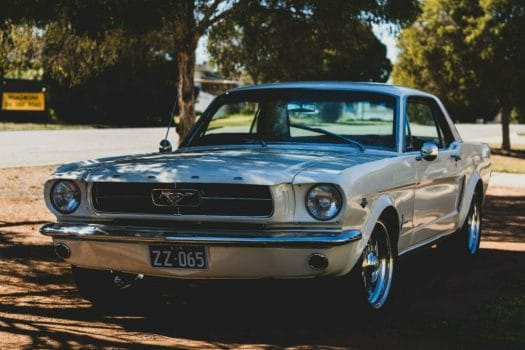 How can Monzi help with bad credit car loans?
We are a lender-finder service that could potentially point you in the right direction.
Over time, we have built up a strong network of trusted credit providers. Moreover, these lenders may be able to offer fast money loans for consumers with all sorts of credit histories. Additionally, our lenders could potentially offer up to $10,000!
Monzi, in short, saves you the hassle of applying with multiple different lenders online. Instead, lodge one application on our website, and we'll try our best to match you with a potential credit provider.
Am I eligible?
Don't worry, you don't need to jump through hoops to qualify for our lender-finder service. In fact, there are only four requirements you will need to meet:
At least 18 years of age
Hold Australian Citizenship or Permanent Residency
Have at least 3 months of regular income into a personal account
Have a personal email address and phone number
And that's it! Consumers can start with Monzi if they meet all four above criteria.
How does the application process work?
Unlike picking your new set of wheels, lodging an application for fast easy loans on our site is incredibly straightforward. In fact, you may even be able to lodge an application in less time than it takes to change a tyre.
Here's how it all works:
Step 1
Select the amount you wish to apply for and begin. Consumers are shown examples of what their weekly, fortnightly and monthly repayments might look like. This, however, is just a guide. The actual cost of your loan may vary.
Step 2
Fill in all the information we need. If you are applying for a secured loan, you may be required to provide the details of the vehicle you wish to use as collateral. Keep in mind, you must use an existing vehicle as security; you cannot use the one you are looking to purchase.
Step 3
Once you submit all the information we need, we try and match you with a potential lender. If a lender is able to make you an offer, they will first assess your application and get in touch if you're approved.
If unfortunately, we could not match you with a lender at this time, it does mean none of the lenders within our network could offer you a loan. However, you may be eligible in the future. Once your circumstances change, re-apply and we may be able to pair you with a credit provider.
What can I use as security?
Any loan $2,100 and above requires security. Generally, lenders are able to accept a car, caravan, motorbike or boat. However, consumers will need to already be the registered owner of the asset.
In other words, you cannot use the car you are planning on buying as security.
What bad credit car loans can I apply for?
Our network of lenders can potentially offer personal loans ranging from $300 to $10,000. Within this, however, are three broad categories of personal loans.
Firstly, small personal loans are available from $300 to $2,000. These loans are unsecured, meaning you will not need to own an existing vehicle to apply. Generally, the repayment term for these small loans is 12 months.
Medium personal loans, on the other hand, range from $2,100 to $4,600. Unlike small cash loans, medium personal loans are secured. Therefore you will need to already own a vehicle to use as security against the loan. Repayment terms may range from 13 to 24 months. This, however, may vary between lenders.
Finally, large personal loans are potentially available from $5,000 to $10,000. These loans are also secured, and therefore you will need to attach an asset as collateral. In addition, the repayment terms may also range from 13 to 24 months, depending on the lender.
Monzi may also be able to match you with a lender offering $10,000 to $30,000; you can find out more about these loans here.
Can you guarantee me bad credit car loans?
Unfortunately, no; credit providers should never be offering bad credit car loans guaranteed approval. In fact, any lender offering guaranteed approval should be treated with caution.
In short, there is a chance these lenders may be a scam. After all, Australian law requires all lenders to lend money responsibly.
Responsible lending, specifically, revolves around making sure a loan product is suitable for the consumer. A loan product is considered suitable for a consumer if:
The loan meets the borrower's needs and objectives.
The borrower is able to afford repayments without undergoing significant hardship.
So it stands to reason, lending responsibly and offering guaranteed approval loans are mutually exclusive. As a result, if you run into any lenders promising the world, be very cautious.
As the age-old adage goes: if it sounds too good to be true, it probably is.
Before applying for bad credit car loans – can I improve my credit score?
You may not need to apply for car finance for bad credit history if you improve your credit score. The good news is anybody is able to improve their credit score.
In short, the information in your credit file determines your credit score. As a result, you can improve your score by showing good borrowing habits. Specifically, you can improve your credit score by:
Making your loan repayments on time.
Paying off utility bills as well as rent on time.
Limiting your applications for new credit.
Consolidating multiple loans/credit card debts.
Paying credit card off in full each month.
Admittedly, your score will not improve overnight. However, anybody can improve their score, it may just take a bit of time and hard work.
How long do bad credit listings remain on my credit report?
In short, it depends.
Listings typically remain on your credit report for a period of between two and seven years. However, the nature of the listings will determine the exact length.
On the short end, your repayment history typically only remain for two years. On the longer end, listings such as hard credit inquiries, debt settlements, defaults and bankruptcies may stay for between five and seven years.
As a result, it's apparent why bad credit can be challenging to overcome. As your mistakes can remain for up to seven years, it takes time and discipline for them to be removed and replaced.
Can I check my credit report?
Yes, if you're unsure exactly how bad your credit is then you can get a copy of your credit report.
All you need to do is contact the relevant credit reporting bureau (e.g. Equifax) and lodge an application. They will then mail your report to you within two to three weeks. The good news is you can access one free copy of your report each year so you won't pay a cent.
Once you receive it, make sure you read it carefully and ensure all the information is accurate. If you find a mistake, contact the credit provider or reporting bureau, and they may be able to rectify it for you.
Finally, if you would like to receive your report sooner or want to access more than one annual copy, then you can. However, be aware that you may need to pay a small fee.
Can I get a car loan with a credit score of 500?
Keep in mind, easy loans approval always rests with the lender themselves. After all, lenders assess your application and offer you cash at their discretion.
As each lender is a separate entity, Monzi cannot speak on their behalf. Therefore, we cannot guarantee whether or not your credit score will hinder your application.
What we can say, however, is bad credit lenders will aim to focus on other aspects of your application. Namely, lenders will consider the following:
Regular income and expenses
The consumer's banking history
What is the lowest credit score to buy a car?
Monzi is unable to say. Lenders may impose minimum credit score requirements. However, exact numbers will vary.
In addition to this, remember that your credit score alone isn't enough to ensure approval. While your score may be above the minimum requirement, lenders will assess your financial situation to determine your capacity to make repayments. As a result, your budget (e.g. income and expenses) may be just as important.
Do bad credit car loans build your credit?
If you take out a used car loan or any type of cash loan, then it may build your credit. However, this depends on how you manage your loan.
On the one hand, if you borrow what you can afford to repay and make all your repayments on time, then your credit score may improve. This is because you will be building a strong and reliable repayment history.
On the other hand, if you take out an unsuitable loan, miss repayments or even default then your credit score may take a hit. Moreover, you may find it difficult to access car loans again in the future.
As a result, while a car loan can potentially build your credit score, it has the potential to have a negative impact too. It simply comes down to how you manage your loan. So, before agreeing to any loan, ensure that it is suitable and affordable for your circumstances.
Are there car loans for Centrelink customers with bad credit?
Potentially, yes! If you apply through Monzi, we may be able to match you with a lender willing to consider Centrelink customers with a less-than-sparkling credit file.
Moreover, certain lenders may be able to regard regular Centrelink payments as a form of income. Specifically, lenders will look to confirm the repayments will fit comfortably within your normal budget.
If lenders can see your budget will reasonably cover your normal expenses and the loan's repayments, you might be considered for approval.
What about car loans for pensioners with bad credit?
Pensioners can definitely use Monzi to apply to match with a lender. After all, age is just a number right?
So, if you're looking for a new car, or a caravan to join the grey nomads, you could consider Monzi. We'll do our best to match you with a potential credit provider.
Keep in mind, however, you will need to show you are earning a regular and consistent income.
How much deposit do I need to buy a car?
Unlike purchasing a house, you may not always need to provide a deposit when purchasing a car.
If a lender does demand a deposit, keep in mind it is generally not a set amount, so aim to pay as little as possible. In addition, if you're purchasing privately, get your deposit agreement in writing.
Not only is it good to have a record of all transactions, but you may also be able to refund the deposit if your finance application falls through or if you are not satisfied with the car inspection.
How can I get a car loan with bad credit Australia?
Want to know one quick and easy way to access credit online?
Apply with Monzi!
Our lender-finder service can make it simple to connect with a range of great credit providers who may be willing to offer bad credit car loans. Best of all, you may be able to borrow amounts up to $10,000 with repayment terms ranging from 12 to 24 months.
All it takes is one application. Apply today and from there, we'll scan our network to try and find an available lender who is willing to assess your application.
However, keep in mind that approval is not certain. Moreover, we cannot say if your lender will offer loans for bad credit that you can use to purchase a vehicle.
Car loans for bad credit instant approval
Need a new vehicle ASAP?
New car loans with instant approval could seem like the right choice for you. Just apply and lenders will waste no time assessing your application so that you can receive an outcome before you know it. If everything goes to plan, you could even receive your cash the same day.
However, keep in mind that while instant approval sounds wonderful, it's not quite possible. This is because lenders must assess all applications. As a result, there will always be some processing time involved. Moreover, approval is not certain.
As a result, while a quick or fast outcome may be possible, instant approval typically won't be.
Bad credit car loans interest rates
All bad credit car loans will come with a car loan interest rate. Typically, it will be expressed as an annual percentage and it will determine the amount that you must repay on top of the principal amount that you borrow.
As a guide, a lower rate is usually better. That way, your interest payment will be smaller meaning that you can potentially pay off your principal balance sooner.
If you are looking for a lower rate, then there are potentially a few things you can do. Firstly, if you secure your loan then lenders may offer lower rates given that there is less risk from their perspective. In addition to this, if you can develop a strong credit history, then you may be rewarded as you will be less of a risk.
Having said this, your lender will ultimately determine your rate. So, read your loan contract to ensure that you are aware of what you must pay.
Why was I offered a loan that is different from the one I applied for?
In short, lenders will assess your application to determine if the car loan you've applied for is suitable for your circumstances. With this, they can modify or change the terms of your loan before it is offered to you. As a result, your lender may offer a smaller loan amount or a different repayment term.
With this, if you are unhappy with the loan you've been offered, then you are free to decline it. Just inform your lender that you do not wish to proceed and your loan will not progress.
How much are the repayments on a $5,000 loan?
In short, we cannot provide an exact answer.
Your repayment amount will depend on your loan term, your loan rate and any fees applied by your lender. As a result, repayment amounts will vary.
As a guide, the longer your repayment term is, the smaller your regular repayments will be. Similarly, if you select a shorter term, then your repayment amount will be larger. As a result, it's up to you to determine the balance that works best for your budget.
In most cases, it's smart to aim for the most efficient repayment term that is affordable for you. A repayment term that is too short may leave your budget stretched thin, while a term that is too long may be unnecessary.
To give you an idea of what you may need to repay, consider using a repayment calculator. These useful online tools are offered free by many lenders and will provide estimates of your repayment amount based on the terms of your loan. In short, they're a great place to start before applying.
My application was denied: why?
Unfortunately, at Monzi, we don't conduct your assessment. As a result, we are unable to say exactly why your application was unsuccessful. For a clear answer, contact your lender directly and they may be able to outline the reasons.
In most cases, if your application was denied then you failed to meet one or more of the lender's necessary qualifying criteria. As a guide, this could relate to your income the terms of your loan or your credit score. However, there are a host of other factors that lenders may consider too.
In any case, the goods news is that if your loan application is unsuccessful today, you are welcome to apply with Monzi again in the future. Just make sure that you're in a more secure financial position before you begin your application.
Ready to buy a car? Consider the following
Unfortunately, cars cost a lot more than just their purchase price. Specifically, consumers will still need to cover all the costs associated with owning and maintaining a vehicle. For example, you may need to cover registration, as well as:
Insurance
Roadside assistance
Fuel
Repairs and maintenance
Tolls
To give you a better idea, you can download ASIC's MoneySmart Cars app. This free app can help consumers figure out the true cost of buying and running a car.
Finally, always check the Australian Government's Personal Property Securities Register (PPSR) before buying a used car. Here, you can make sure your car won't be repossessed if the seller still owes money on it.
Contact Monzi
We understand that bad credit car loans can be a tricky subject. That's why we're always here to help you out.
So, if you have any questions, queries or concerns about Monzi or what our service entails, don't be a stranger. Reach out and submit a contact form here or email us at hello@monzi.com.au and one of our exceptional customer service team members will get back to you with a response when they can.
However, keep in mind that we can only answer questions about our organisations. As a result, contact your lender directly if you have any questions about car loans that you've taken out or the products they offer.
Let's go!
Apply online on our website now by scrolling up to the loan slider.
Stay in touch with Monzi on Facebook, Instagram, Twitter and Pinterest.