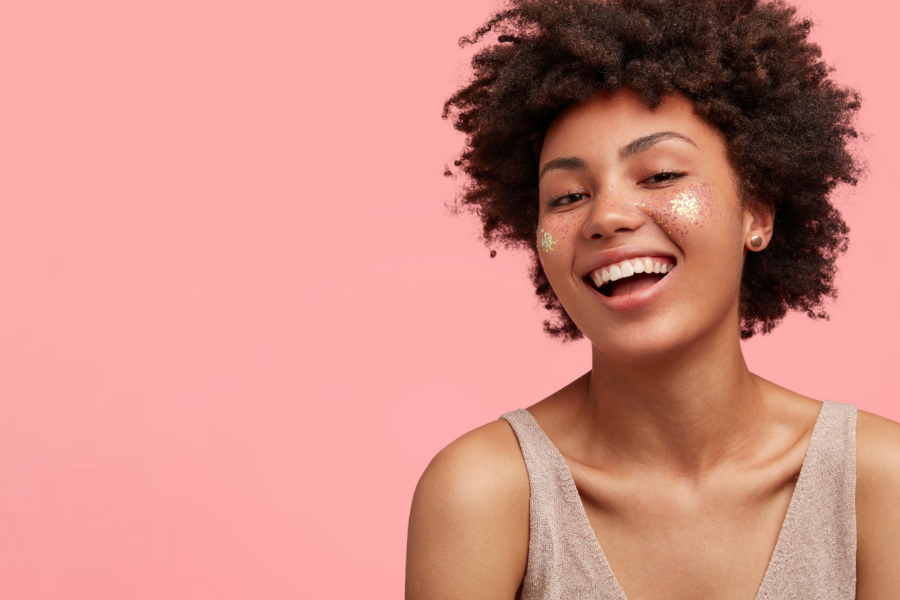 Monzi offers a lender-finder service that is able to put you in touch with lenders offering cash loans up to $10,000. Forget filling out multiple applications to different lenders. With one application to Monzi, we could put you in touch with an available lender. Even if you're on Centrelink or have bad credit, we may still be able to help.
What Are Cash Loans?
A cash loan is generally a small loan provided by a lender that can be spent like cash. These loans usually have a repayment period of several months, and a repayment cycle agreed upon between the lender and borrower. Cash loan lenders often have much faster processing times than a bank. Monzi is able to find lenders that may be able to offer cash loans up to $10,000.
How Do Fast Cash Loans Work?
You and a lender could agree upon an amount for you to borrow. From there, most lenders set regular repayment cycle. These loans may include interest and fees, which may be incorporated into your repayments. These loans can be approved, and the money transferred to your account within 24-hours. This, however, depends on your individual circumstances. Monzi is able to find you lenders offering fast cash loans.
Monzi Loans
If you need some cash to cover your expenses but don't know where to find it, you're in the right place. Cash loans can be one of the quickest and easiest ways to get some extra dollars flowing through your finances!
When life throws you an expensive curveball, there's no time to waste. Waiting for your next Centrelink payment or wage isn't an option. That's where Monzi Loans can help you and help you find fast loans!
Applying for cash loans can be quick, easy, and hassle-free. If you're ready to make money worries a thing of the past, we'd love to help you find the ideal lender to suit your needs.
The cash loans you need for the life you lead
From medical costs to school fees or a weekend away, some things are must-haves. Thing is, you need to have the cash to pay for them! No matter how well you budget, there will be times when your budget is maxed to the limit.
Nobody expects their plumbing to spring a leak or their appliances to pack up. But they do! At times like those, nobody has months or years to "save for a new one". What you need is cash in a flash. And that's what we're all about.
Cash Loans Fast
It's hard enough making ends meet in Australia today. Most families are only managing to break-even each month. When expenses pop up out of the blue, most of us don't have the savings to cover them. And let's not even talk about paying for much-needed holidays or white goods. Luckily, there's another way to get the cash you need. You can consider applying for cash loans.
Imagine this. You wake up one Sunday, ready to take a well-deserved break. You head for the kitchen! There's nothing like a full English to get your Sunday morning started. As you get to the fridge, you get a sinking feeling.
There's water all over the floor. The fridge feels warm. Something's starting to smell a bit too ripe. Yip, that's a packed-up fridge for sure! You check the power as a last resort. Open and close the fridge door a couple of times. But you know it's time to get it fixed. That's when your relaxing weekend vanishes. A hefty bill is on its way.
Fast-forward a couple of hours, and your worst fear is confirmed. The repairman's been poking around your fridge for about ten minutes. His body language isn't giving you much hope. Finally, he breaks it to you. "Motor's bust and the inside's starting to crack. I could fix it, but you'd be better off buying a new one. By the way, the call out fee is $85". Great!
Bad Credit Cash Loans
Bad credit cash loans are cash loans for people with bad credit. People with bad credit often feel that their credit score will disqualify them from applying for loans.
While some traditional lenders may refuse your application based on your credit score, there are a lot of lenders out there who are willing to look past bad credit. When you use Monzi, we can put you directly in touch with these lenders that are able to look at more than just your credit score. We find lenders that can offer cash loans from $300 to $10,000.
How To Get Instant Cash Loans Australia No Credit Check
People who search for no credit check loans are generally concerned their credit score will prevent them from being approved for a loan. Lenders that offer no credit check loans may charge extremely high interest rates.
If you have poor credit, you should consider using a lender-finder service like Monzi. We associate ourselves with lenders who may be willing to look past your credit score.
How To Get Cash Loans With Bad Credit
If something unexpected has happened, and you need to find a lender offering cash loans, there are a number of options available to you. However, if you have a bad credit rating, these options may feel more limited.
Using a lender-finder service like Monzi can take a lot of the hassle out of finding a cash loan lender. So, if you have bad credit and want to find a lender who may be able to give you a fair go, here's how:
1. Select your desired loan amount and ideal repayment terms on the loan calculator at the top of the page. Then, fill out the application form.
2. We'll get to work searching through our network of lenders, to try and find an available lender that might be able to help.
3. If we are successful, your new lender will be in touch shortly. From there, they'll handle the rest. Easy!
Check out Short Term Loans, Travel Loans and Payday Loans Alternatives here!
Can I Get An Instant Loan?
Monzi may be able to put you in touch with lenders so fast, it will seem almost instant. If successful, this should only take a few minutes. Then, your new lender will take it from there.
Depending on your lender, and how your bank handles transfers like these, you may even see your loan appear in your account within 24-hours of approving your loan contract. Monzi is able to find lenders offering up to $10,000.
Where Can I Get Fast Cash Loans?
A lot of fast cash loans are available through online lenders. There are a lot of lenders out there, that all may vary slightly in their loan terms. Deciding between lenders can be time-consuming and confusing. So, if you want to save time, apply with Monzi. Monzi, with one application, can find you an available lender that may be able to offer you a loan of up to $10,000.
Cash loans when on Centrelink
You may still qualify for a cash loan, even if you are receiving Centrelink. Some lenders will accept regular Centrelink payments as a form of income. Monzi is able to put you in contact with lenders who are happy to offer cash loans for people on Centrelink.
How do I get cash loans?
You can apply for cash loans with Monzi Loans. Here's how it works:
Make sure you meet our application criteria. You'll find them here.
Fill in the application form above. This can be done in minutes.
We'll look for a lender that we think can offer you a loan.
If we can find you a lender, your lender will get in touch with you to run through the terms of your loan.
You'll want to check the terms of the loan you are offered to ensure that they will not only meet your needs but that they won't put you under any unnecessary financial pressure. In other words, make sure you can afford to make your repayments without skipping any!
Cash Loans Bad Credit
Okay, so your credit score isn't perfect. Did you know that there are specialist loan companies out there? Ones serving bad credit customers?
It's easy to end up with a credit record that's not exactly perfect. In fact, it happens to a lot of us. A few skipped payments here and there. A financial emergency. An accident that causes you to lose your job. Bam! Your credit score can take a serious hit.
If you went through a rough time a few years ago and have a few marks on your credit record, does that make you a bad person? Nope! If you're looking for no credit check loans, we can find lenders that look at more than just your credit score. Does it mean your finances are in a mess today? Nope! Does it mean you can't apply for cash loans? Definitely not!
Here's the thing. If loan companies only served people who have perfect credit, they'd have very few customers! It's a matter of finding the right lender to deal with. That's where we come in. So, don't feel bad about having bad credit. We'll do our best to help you find a lender that understands your history. If you are looking for a secured personal loan, look no further!
How To Get Cash Loans
Applying for cash loans is easy. But if you've never done it before, you'll be wondering how it works. Here's everything you need to know.
At Monzi Loans, we can do the hard and stressful work of finding a lender that suits your needs. You don't have to!
There's nothing worse than applying to loan company after loan company. Receiving rejection after rejection. And, did you know that every application shows up on your credit record? This makes it even more difficult to apply for the next loan.
Let's end that vicious cycle, and help you find a loan company that suits you!
When you apply through our website, we'll source a loan company for you. One that's more likely to approve your application. All we need you to do is apply on our website. It takes a few minutes. It's 100% online, and you won't need to upload any documents.
Centrelink customers should have no problem applying for personal loans through our website. If you meet these requirements, you should be good to go.
You need to be an Aussie citizen or permanent resident.
Be 18 years or older.
Have a regular income, like Centrelink.
Have a bank account.
If you answered "yes" to all four of the above points, it's time to apply!
Are you feeling excited yet? Let's get the ball rolling by going through the application process, it'll save you even more time when you apply!
Cash Loans Online: How To Apply
When you visit the Monzi Loans homepage, the first thing you'll see is our lender-finder application tool.
We can help you find personal loans between $300 and $10,000. Repayment periods of between three and six months.
By moving the sliders, you'll be able to move your loan amount and repayment period around. You can see how much your weekly or monthly repayment will come to.
The more you borrow, the higher your weekly or monthly repayment will be.
You can always reduce your repayment amount by choosing a longer repayment period. For example, five or six months instead of three months.
You'll also see a breakdown of costs and fees in the blocks at the bottom of our loan tool. These are only estimates. Your lender will confirm these with your loan approval.
Decide on a comfortable loan amount and repayment period (weekly or monthly instalments). Enter your mobile number and click "Apply Now". Make sure you enter the right phone number, so we can contact you. You'll be on your journey to a personal loan before you know it!
Cash loans: what info do you need to provide?
The next stage of your application is the most important, you'll need to provide us with your info. The details you provide during this section will help find you a lender. Make sure you check your details when you enter them. It may be boring, but it'll save you time and hassle later!
Here's the info we'll ask you to provide.
Proof of ID
Your internet banking credentials
Proof of income, if you're on Centrelink, we'll need your myGov credentials.
The reason you're applying for small loans.
You can enter all these details on our application form. No need to scan and copy documents! Most of our customers finish their applications in under 10 minutes. Speedy gonzales' in under five! Once you've entered these details and confirmed, you're done! Now we get to work reviewing your application.
Take a breather and let the cash loans lenders come to you!
Once we receive your application, we'll find a lender to look at your income, expenses, and the amount you'd like to borrow. We hope to find you a lender in minutes, and if we do, we'll forward your application to one of the lenders we work with.
We'll let you know whether your application has gone to a lender. So, keep an eye on your mobile phone! From then on, you'll be dealing with your matched lender. If they look at your application and everything looks great, they'll contact you with the good news. "Your loan is approved!"
When your loan company contacts you, they'll provide you with the full details of your loan. You'll also receive your loan documents by email. They'll make sure you have all the important info need, including:
Your weekly or monthly repayment amount,
The due date for weekly or monthly payments,
Confirmation of your loan amount and other charges.
How to be an awesome cash loans customer
If you receive your loan approval, you could have your cash advance within a day or two – you'll want to check with your lender on that one. Now that's a reason to celebrate! As you repay your loan, it's always a great idea to stick to the due date in your loan agreement. You'll avoid late payment penalties and, once positive credit reporting is rolled out in Australia, your credit score may improve!
Can Monzi Help Me?
We understand that people look for cash loan lenders for all sorts of reasons. After all, everybody is different. So, to make things a little easier, we've included a table of all the most popular online loan search terms. So, if you have entered any of the following into a search bar, you should consider applying with Monzi.
| Cash Loans | Fast Cash Loans |
| --- | --- |
| Instant cash loans on Centrelink | Instant cash loans |
| Quick cash loans | Emergency cash loans no credit check |
| Cash loans no credit check fast approval | Instant cash loans no credit check unemployed |
| Small cash loans | Instant cash loans Australia |
| Fast cash loans Australia | Fast cash loans no credit check |
| Instant approval loans need cash today | Cash loans fast |
| Cash loans for Centrelink customers with bad credit | Cash loans online |
| Bad credit cash loans | Cash loans no credit check |
| Instant cash loans Australia no credit check | Instant cash loans no credit check Centrelink |
Ready for a cash injection? cash loans are the quickest solution!
Whether you need a new appliance or a car service. A crown for a tooth that's killing you. Cash loans for Centrelink customers are the way to go. Don't let your income or credit score stop you from applying for a cash loan. We've shown you how quick and easy it is to apply through Monzi Loans. Now it's time to experience it for yourself. Whether you're looking for a bond loan, trave loan – we'll do our best to find a lender that can help.
If you're stressed over expenses that have come up out of the blue, it's time to ease your mind! Don't know how you're going to pay for that sports camp the kids are going on next month? We'll help you find a lender that understands! Take the plunge right now and experience the ease and convenience of cash loans.
Just scroll up and apply for yours today!